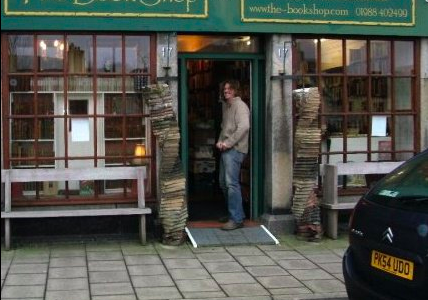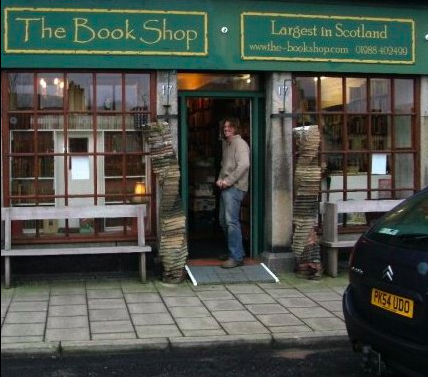 Wigtown is Scotland's book town, home to more bookstores than any other town in Scotland (more than a dozen). And The Book Shop is Wigtown's favourite bookstore (or perhaps my favourite bookstore from my visit to Wigtown, which is almost the same thing – no?) Surely that makes The Book Shop Scotland's favourite bookstore? I think so.
It's not only the favourite, though. The Book Shop is also the largest second-hand bookshop in Scotland, with more than 1.6km of shelving holding more than 65,000 books. 65,000 books! They're also the oldest bookstore in Wigtown, and they're online. How's that for an anachronism?
What I loved about The Book Shop wasn't just the fact that it's a treasure trove of books, old and new, but also that each room inside the shop has its own special character. There's the main room, where you enter the shop, and where the grumpy (but actually delightful) bookstore owner, Shaun Bythell, can be found behind the counter most hours of the day or night. There's the middle room, where a resident skeleton hangs out alternately from the ceiling, in a chair reading a book, or dressed up in any manner of outfits. Then there are a pair of back rooms, crammed with books, and – my favourite of all – a garden room with windows looking out onto the leafy garden, filled with books about – you guessed it! – gardening, amongst other subjects.
Well, at least that's my memory of this special place. Luckily, you don't have to trust me, because there's a video tour of it, to be found here.
The Book Shop also plays an active role in the annual Wigtown Book Festival, which is held from the end of September for a week, and sounds like a raucous celebration of all things literary. Find out more about that, here, and if you do happen to visit The Book Shop, please send my regards.