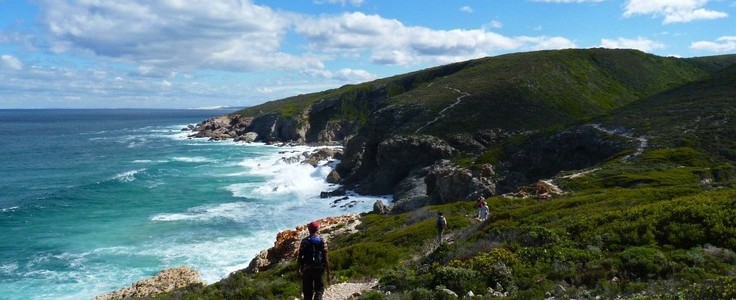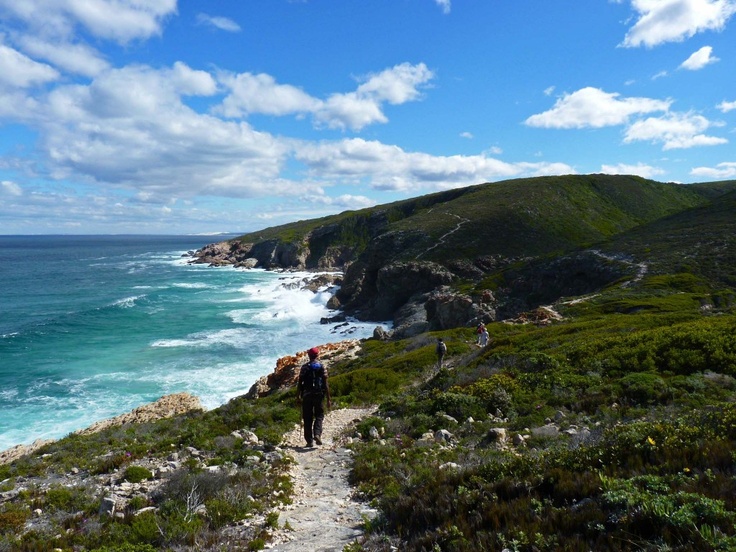 There are a few hiking trails that are spoken about with great awe in South Africa. The Otter Trail is one of them, because it's so freaking hard. The Fish River Canyon is another, because of its epic scope. But by far the friendliest and most accessible is the Whale Trail: a 5-day hike through De Hoop Nature Reserve, fully portered.
Allow me to reiterate that last point: it's fully portered. What that means is that a friendly team with a van comes and picks up a box full of your food and clothing and bedding at the beginning of each day, and delivers it to your accommodation that night. So while you still have to get yourself there on your own two feet, all you have to carry is a bit of water, some snacks, and maybe a lunch picnic. What this means is that you're free to enjoy all the beauty of the trail without sweating underneath a heavy backpack: a great gift.
And the trail is beautiful – almost constantly so. The first two days (15km each) wind through indigenous fynbos, that is endemic only to this one area of the Cape. That means the proteas and ericas you see cannot be found anywhere else on earth, a pretty remarkable thought. There are a few hills, some beautiful trails on the top of mountain ridges, and a river or two to cross, but none of it is painful (unlike the Otter Trail). Day 2 continues through the fynbos and over into a valley filled with more fynbos than I've ever seen before, before heading to the coast and a rocky path along the Indian Ocean.
And that's where it stays for days 3, 4 and 5 – snaking along the Indian Ocean on stunning paths that drift from the beach into the coastal forest and along fynbos-covered hills. The views are breathtaking, the whale sightings unparalleled, and when you finally reach the end of the trail (a mere 44km in total) you are filled with the peace and serenity of having spent 5 days in the wilderness, without having to carry a backpack. What a joy!