If your mind hasn't yet been bent today then Luca Iaconi-Stewart is about to change that. He's made a functioning 777 scale model from manila folders!
The plane, complete with Air India livery and moving parts, is a 1/60th scale model of a Boeing 777-300ER and an advanced take on the floppy, insipid paper planes we would make and throw around the classroom as children.
Mid-July, 2008 and the planning stages of a project that would take 5 years.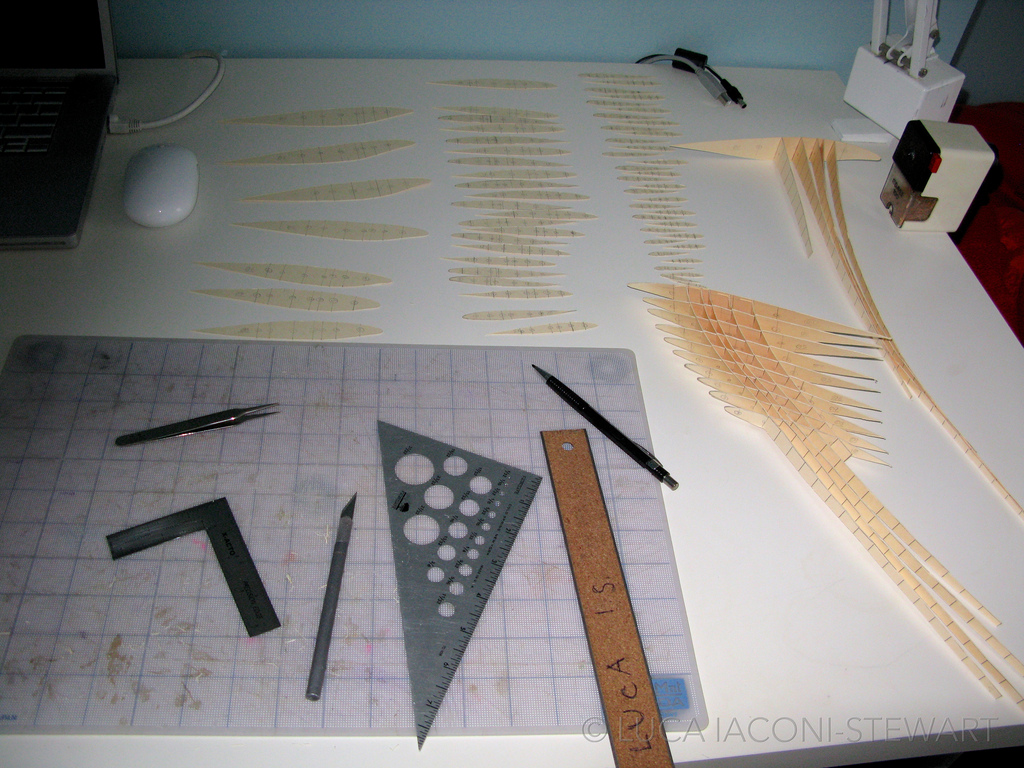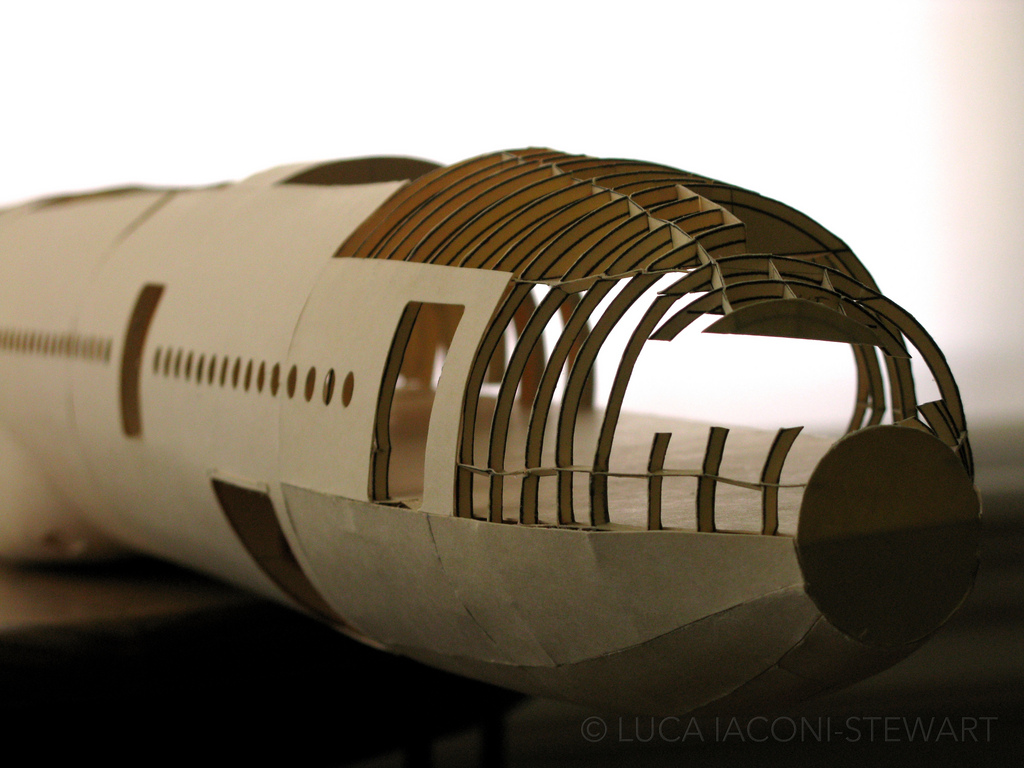 Economy Class takes shape.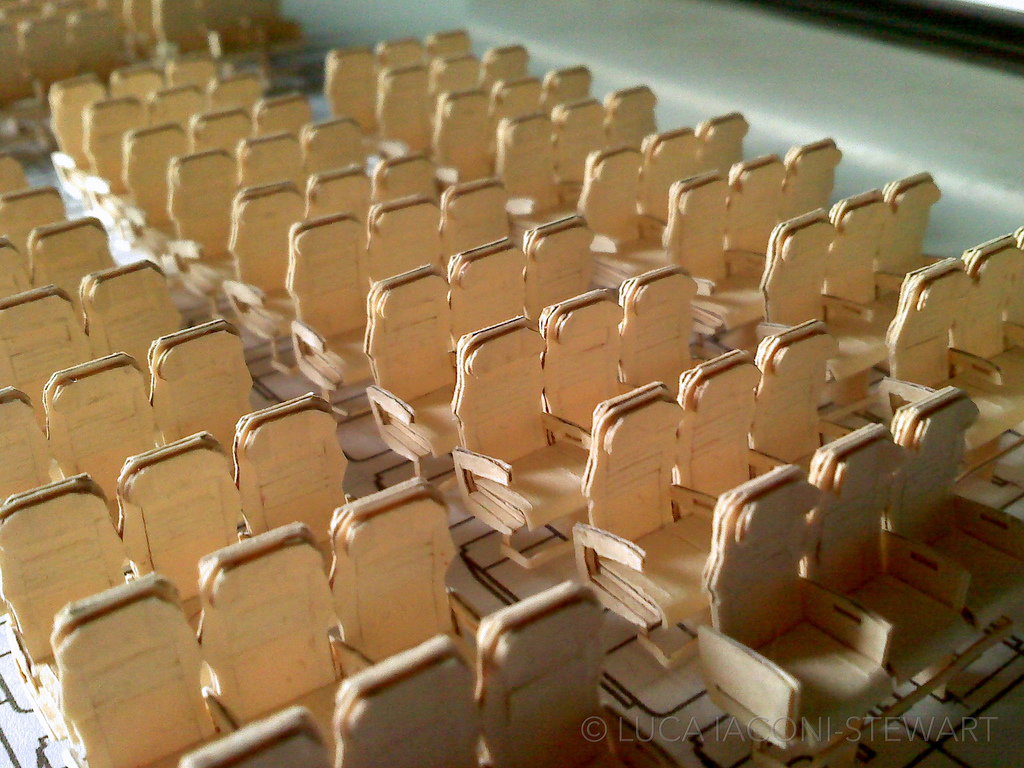 Luca's Business Class seat prototype.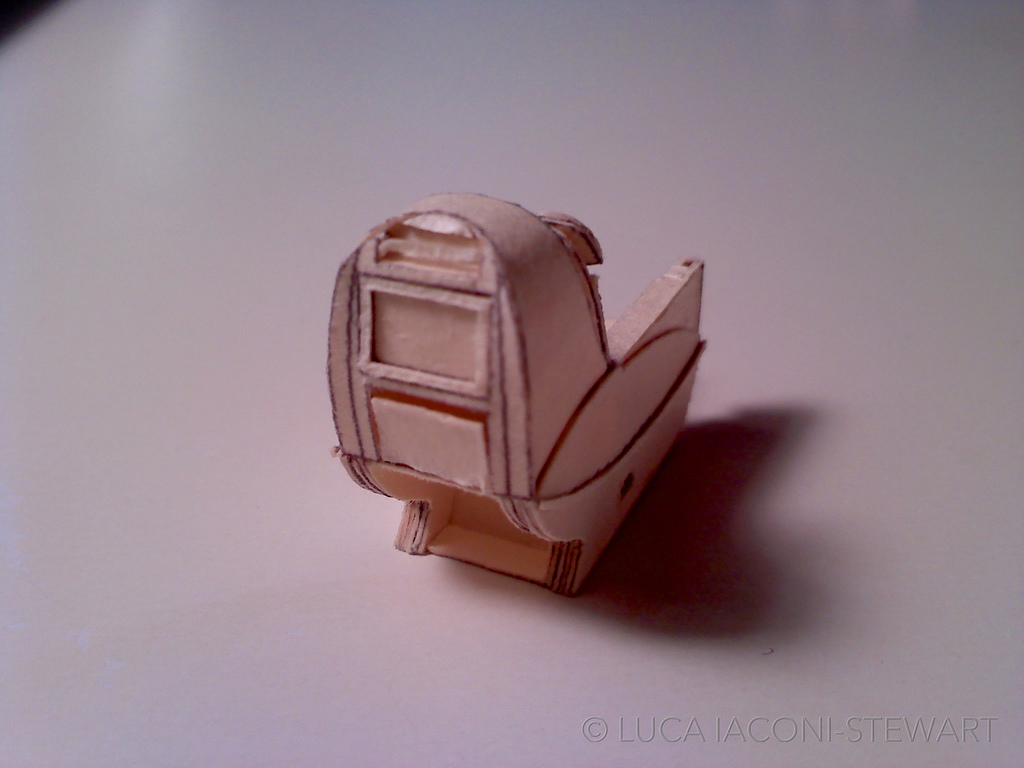 The scale model First Class suite is fit for miniature Kings and Business Execs.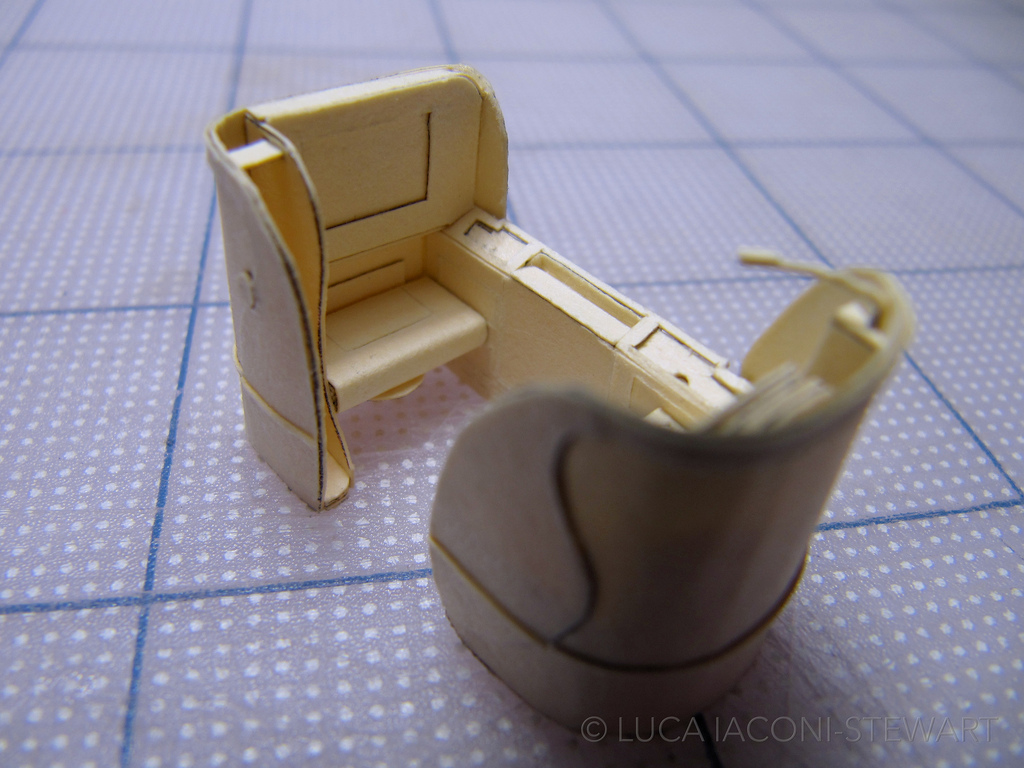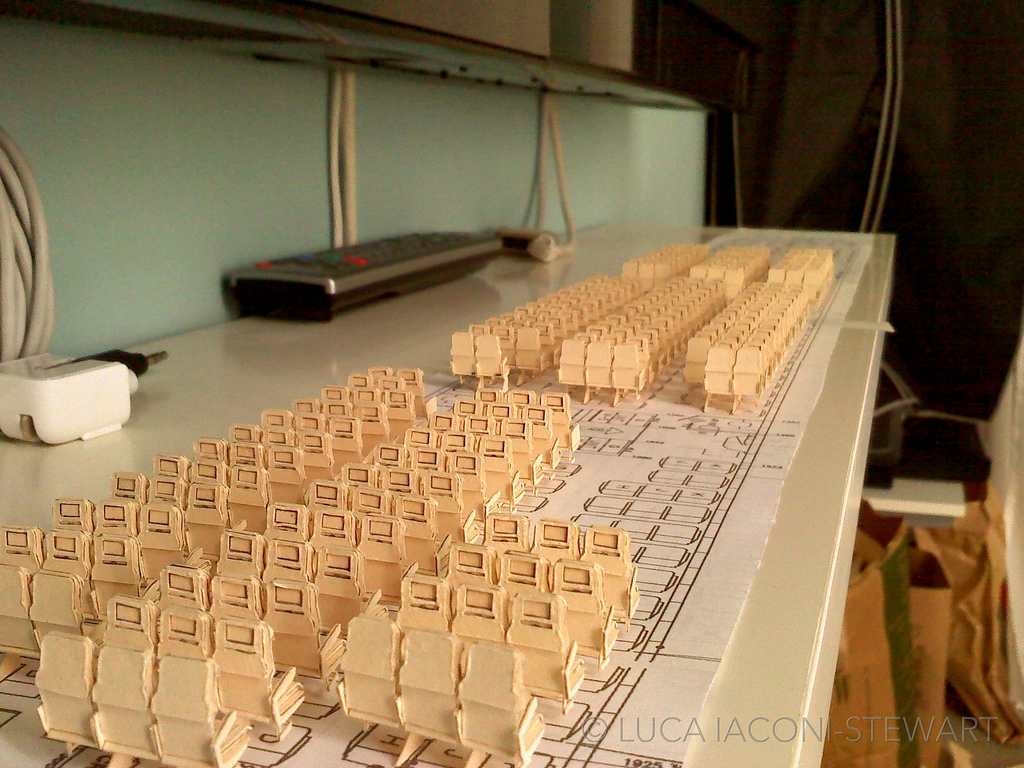 "Please be careful of items that may have moved" – the ceiling and overhead compartments are installed.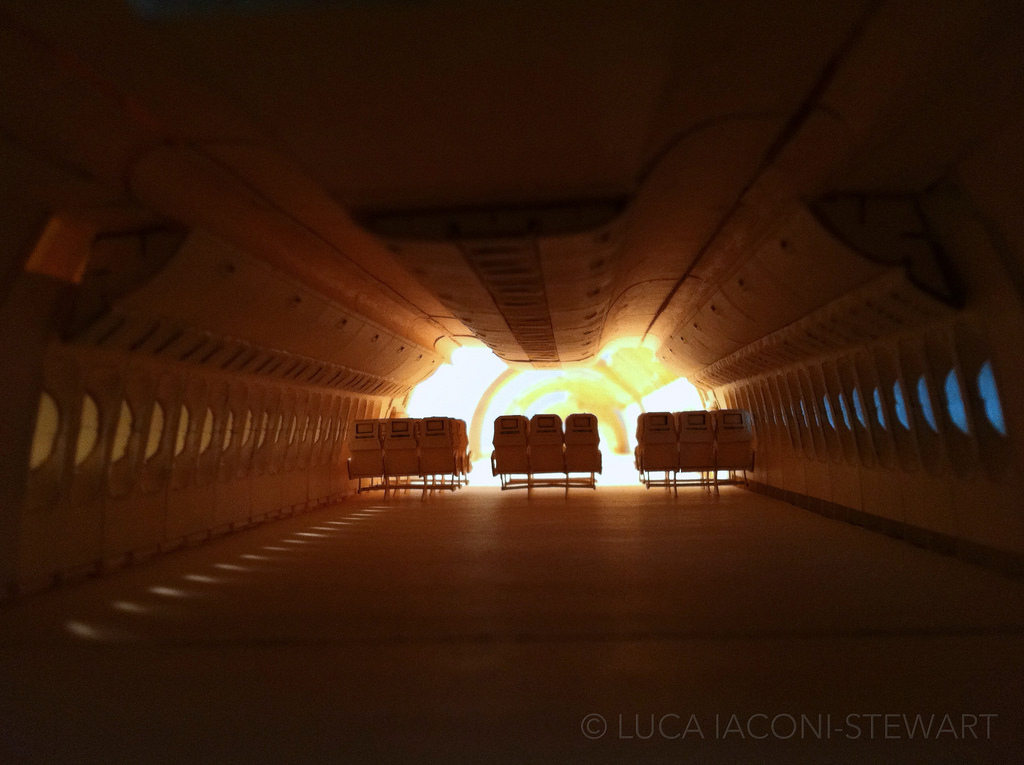 The cockpit near completion.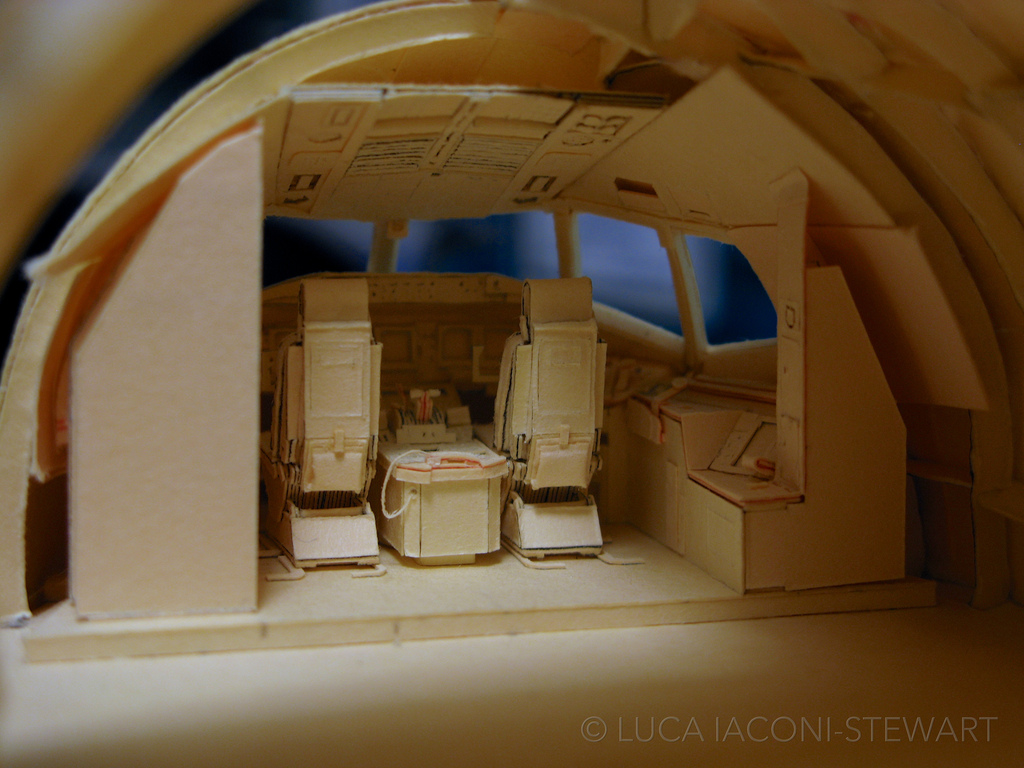 Cockpit detail so real there's even a perfectly sculpted fire extinguisher. You know, in case of fire.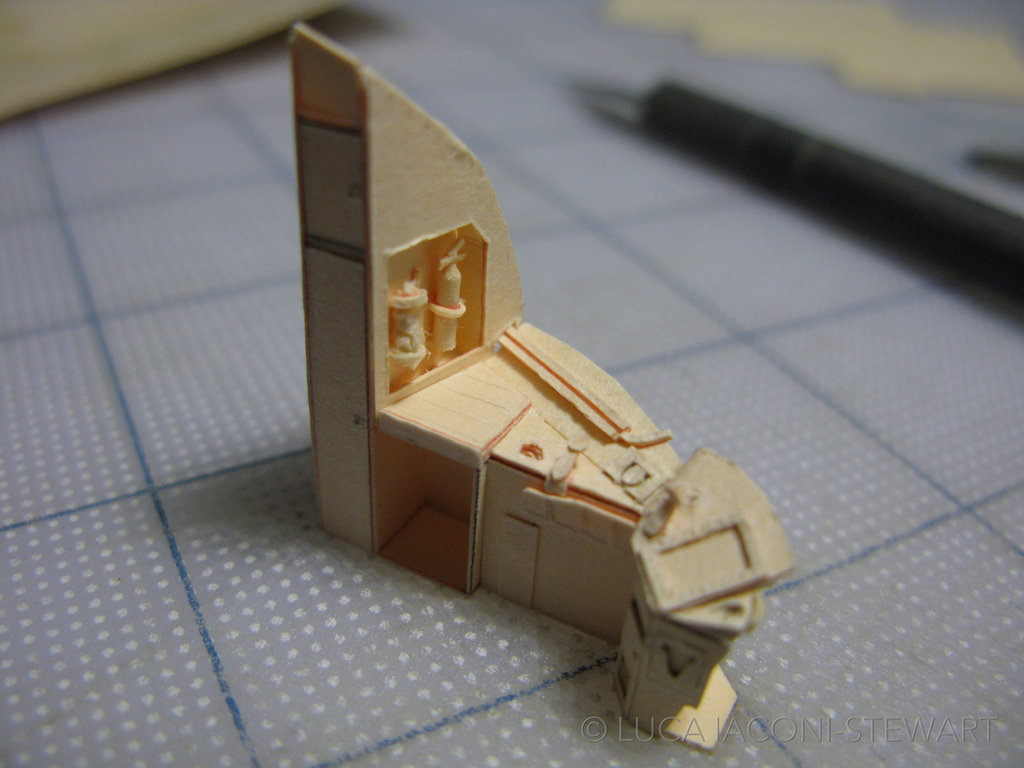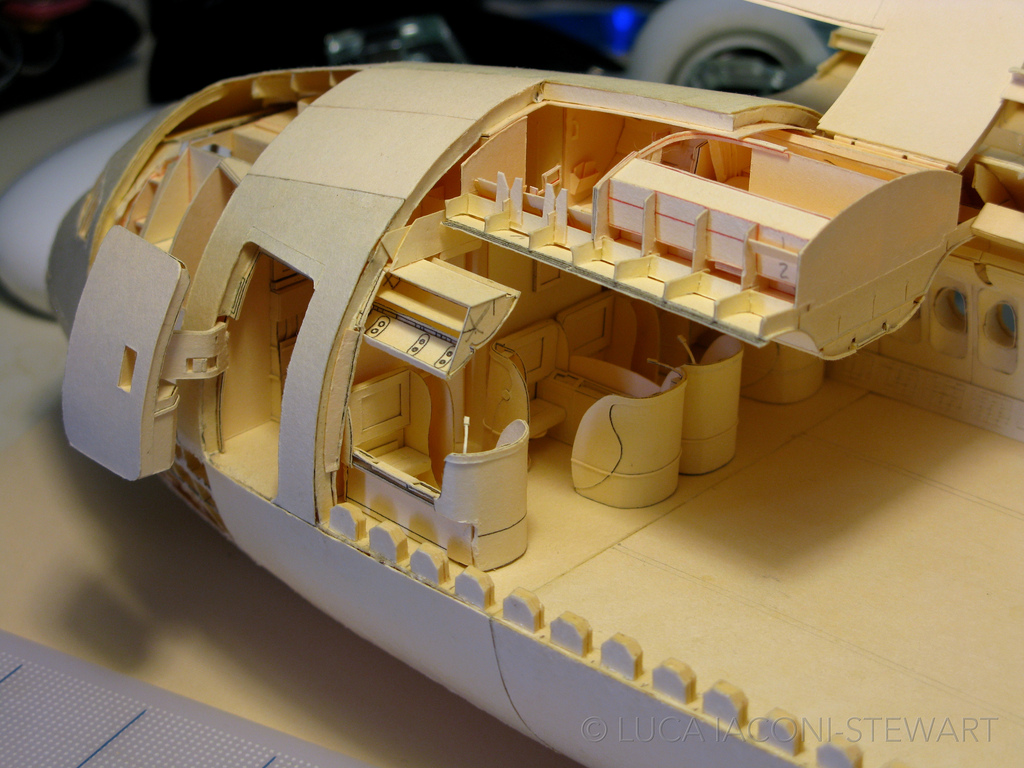 Building the scale GE90-115Bs engines complete with working thrust reversers.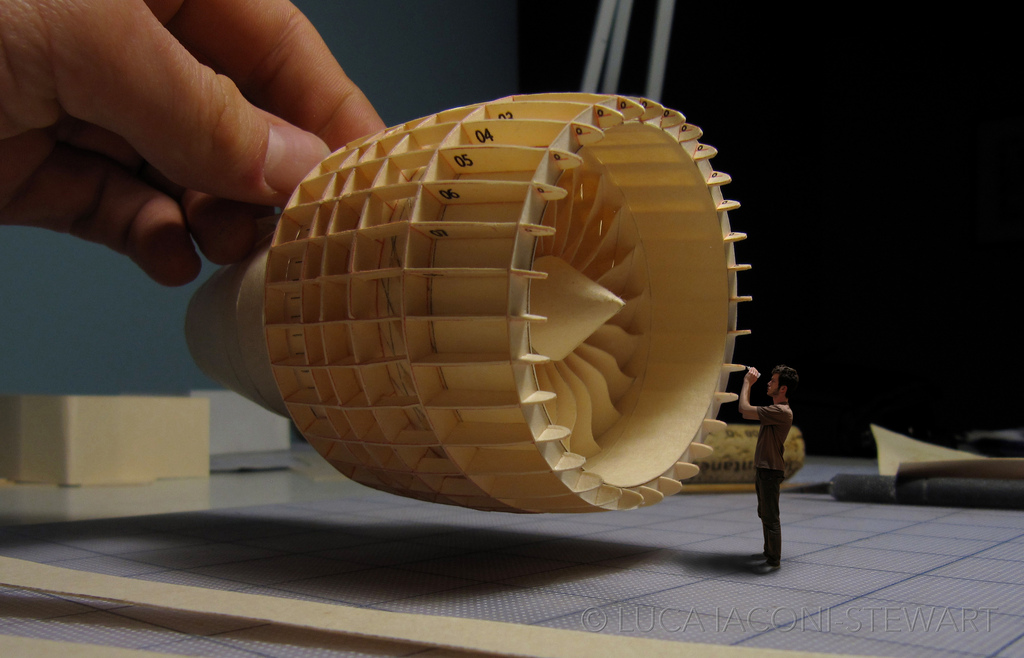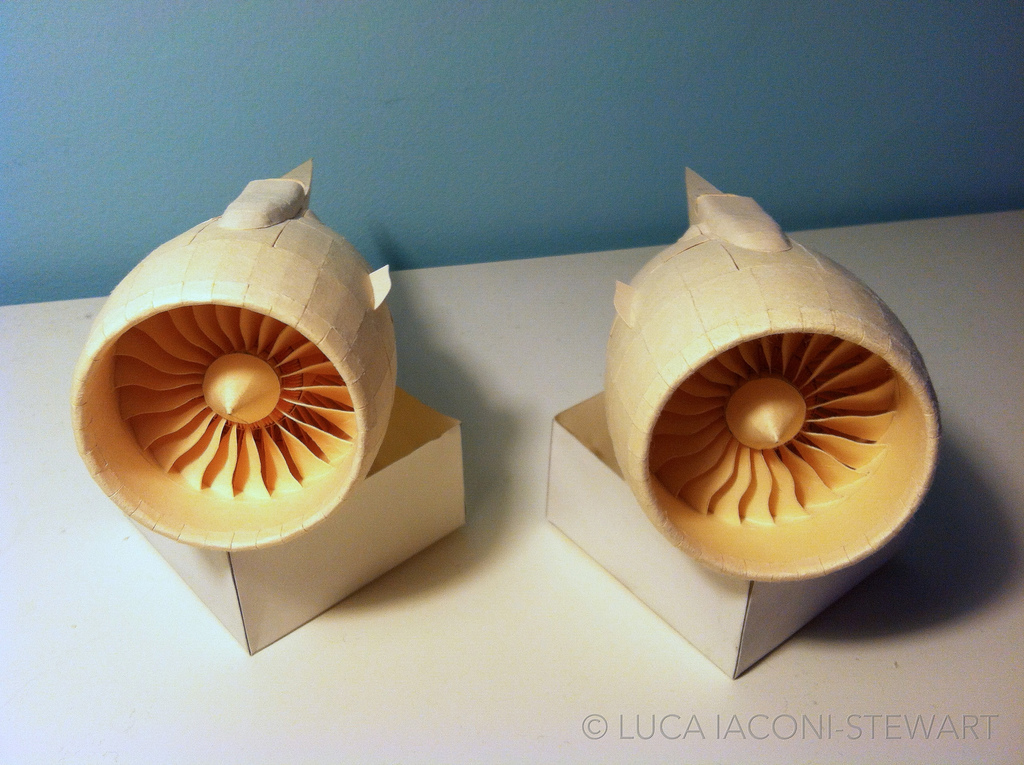 What's a Boeing without a retractable landing gear?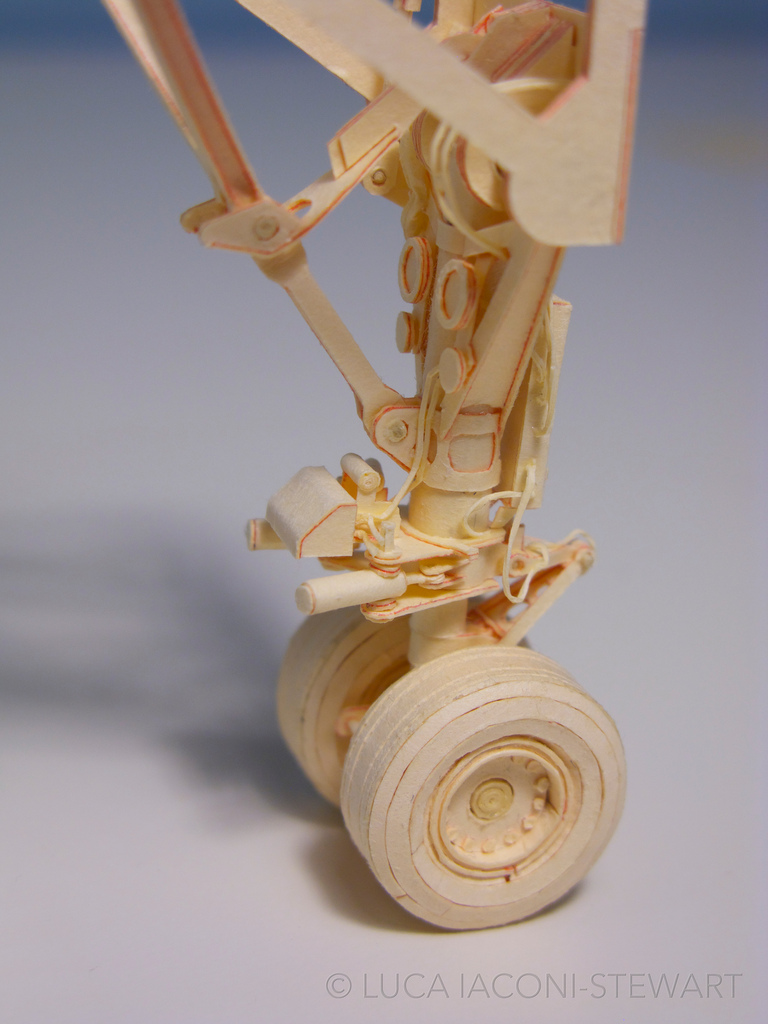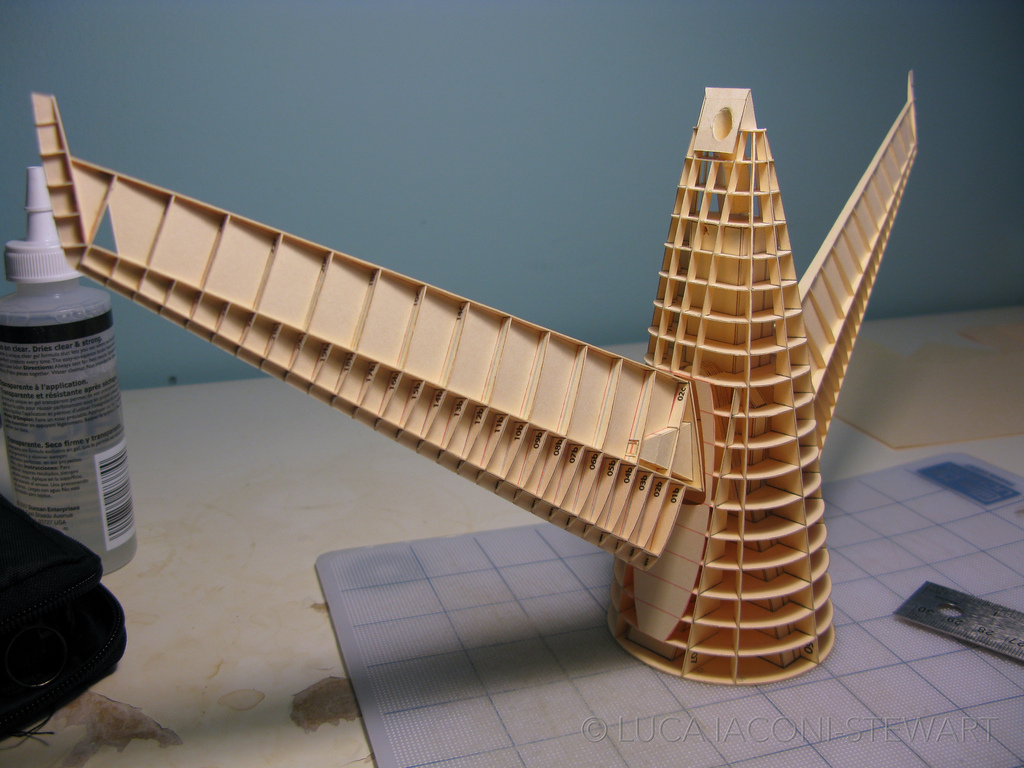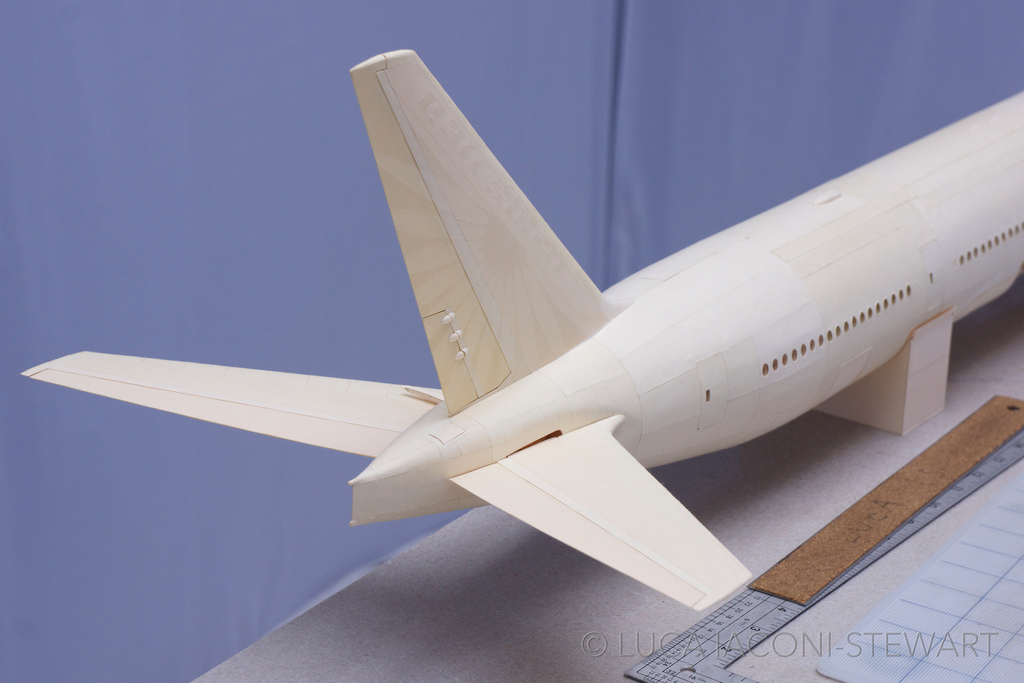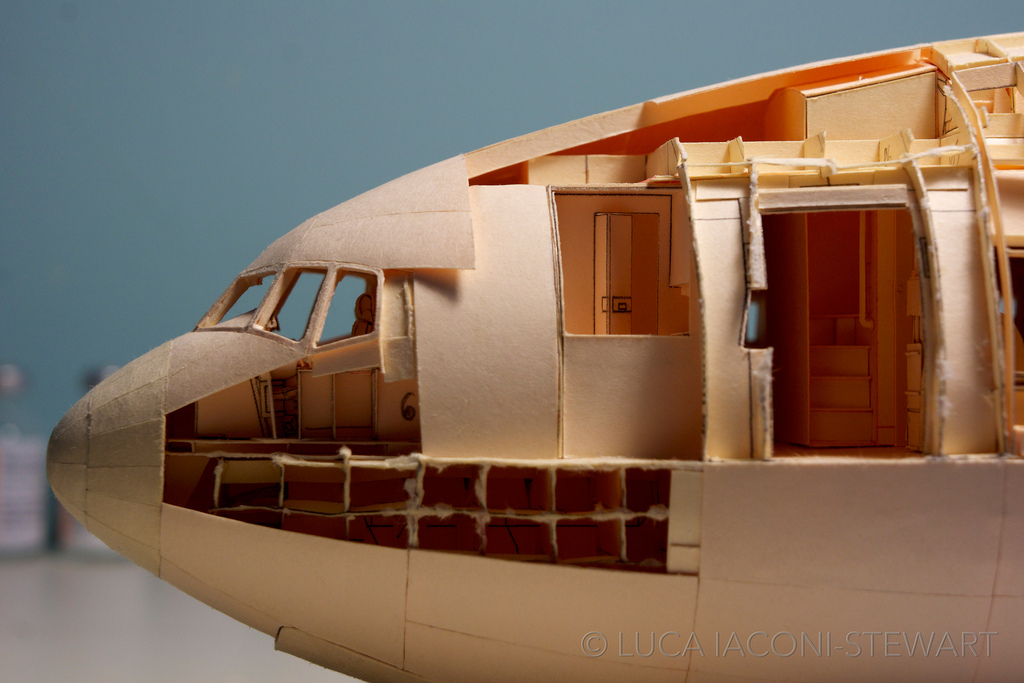 The Hindi dedication on the fuselage. This particular plane is named after the state of Jammu and Kashmir.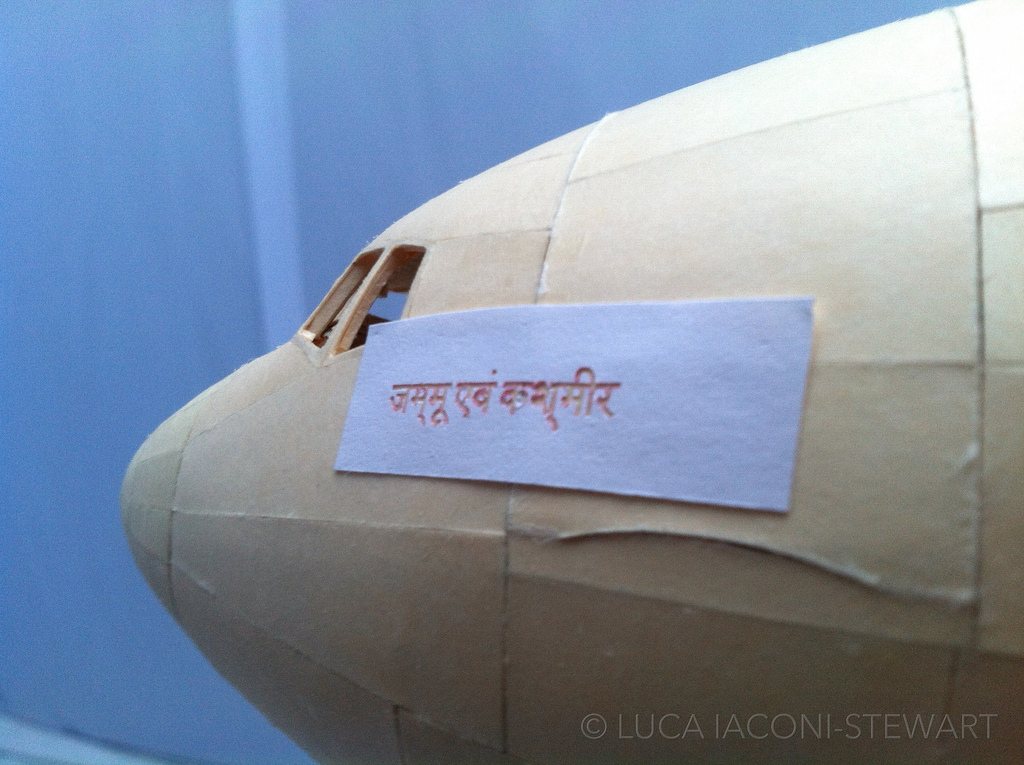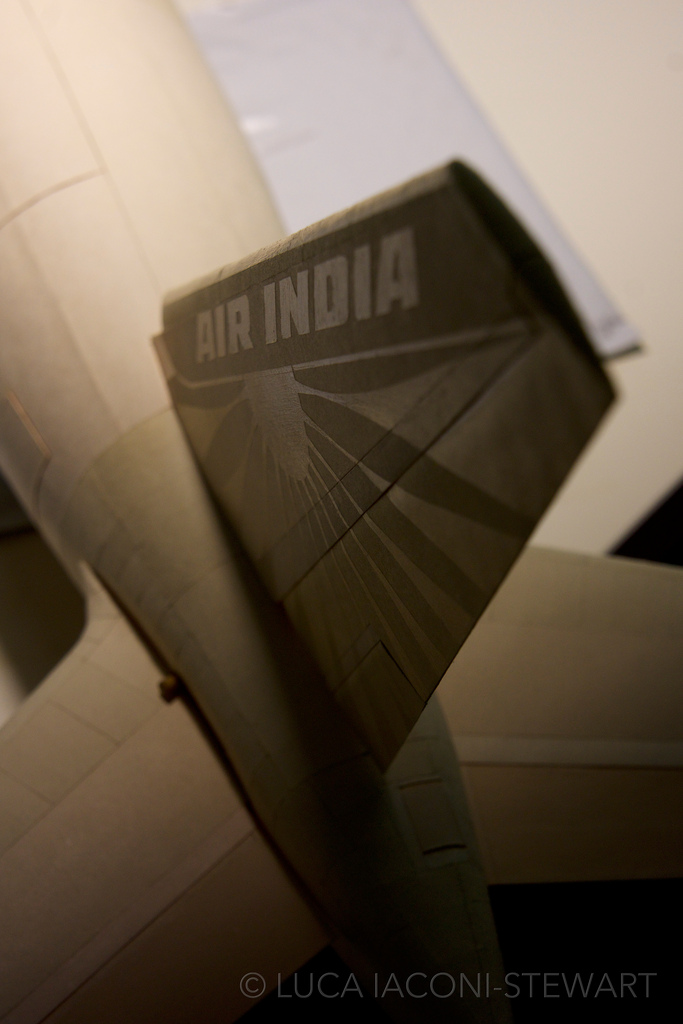 The fuselage with its Air India livery signals the end of a labour of love spanning 5 years!
Iaconi-Stewart began work on the model while a junior at his San Francisco high school in the late 2000s. He says it took 10 000 hours to complete and that he devoted an entire summer just to completing construction of the passenger seats. So dedicated was he to his work that he dropped out of college in order to devote more time to constructing the model.
WIRED has called the 22 year old "the world's best paper plane maker", and the man himself has said his work was inspired by an effort to "push the limits of what could be done" with manila folders. Even Elizabeth Lund, Vice president and General Manager of the 777 Program at Boeing commended his workmanship, "Luca's work is remarkable and highlights the beautiful design of the 777. I am thoroughly impressed by his craftsmanship and replication of our design."
I managed to talk to Luca over email …
RJ: Why did you choose Air India livery?
LIS: I think it's a very elegant livery, especially in this age of simplistic eurowhite schemes—it's a nice mix of classic and modern. I also was able to get ahold of a very detailed seatmap (posted for a while on Air India's site, but since taken down) which helped me tremendously in figuring out the interior cabin arrangement.
RJ: How did you come to choose manila folders as the primary material?
LIS: I took an architecture class in high school for several years, and we used manila folder to build rough "massing models" of our concepts. I really loved how versatile the folder proved to be, as it can be engineered for a huge amount of strength but can also be shaped in a variety of ways, which makes it ideal for something like a model plane. It's also very accessible and an unassuming material to boot, which is nice.
RJ: The last I read you were thinking about donating your exceptional model to a museum. Is this still the case or have things changed since 1 month ago?
LIS: I still intend to have it exhibited somewhere, perhaps even at multiple locations—there are a few opportunities in this regard but nothing concrete as of yet. I don't see the point in keeping it to myself; it's something I think people should be able to see in person because it's a very different experience than simply looking at photos and videos.
RJ: How many engineering prospects (or other) have opened up for you since your Boeing 777 took the web by storm?
LIS: Yes, I'm lucky to have several options at this point, though they're still very much up in the air. Not aviation-related or completely engineering-related, though.
RJ: My own research indicates this was a painstaking process for you and on one of your Flickr photos you comment "It's not always easy to find the motivation, believe me.". Will you be building another plane?
LIS: It has, at times, been very difficult to find the motivation to work on this project. It can be very thrilling to complete a component exactly as planned, but it can also be hellish. There is still a fair amount of work left (the wings and main landing gear), so I'm trying not to think too far beyond this current project. However, I would in theory (time and energy permitting) love to make a much larger model down the road.
Air India Model Painting Time-lapse
Model 777 nose landing gear detail
---
Resources
See all of Luca's model 777 photos on Flickr.
Visit lucaiaconistewart.com.