Let Vietnam captivate you with its outrageously beautiful vistas, plunging limestone cliffs and captivating cities. Vietnam boasts the world's largest cave, vibrant food markets, and unforgettable beaches. Like Bali, Vietnam has tropical rainforests, diverse wildlife, balmy weather, fantastic shopping, and even more-amazing beaches. Fall in love with the sights, sounds, and experiences of Vietnam.
Best time to visit
If you're planning on experiencing the whole country from south to north then autumn (September to December) and spring (March to April) are best.
In south Vietnam the dry season lasts from December to late April or early May, followed by the seasonal rains from May to November.
And in the north, the sunny months of October to December are definitely the best time to visit.
Also see: Your Complete Guide on the Best Time to Visit Vietnam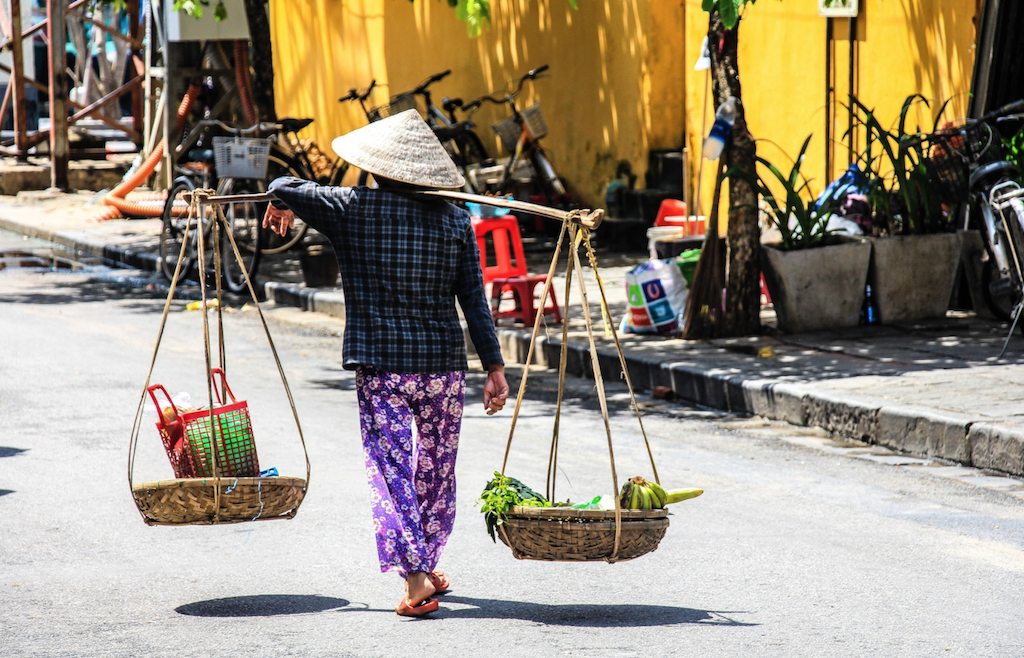 Flight time to Hanoi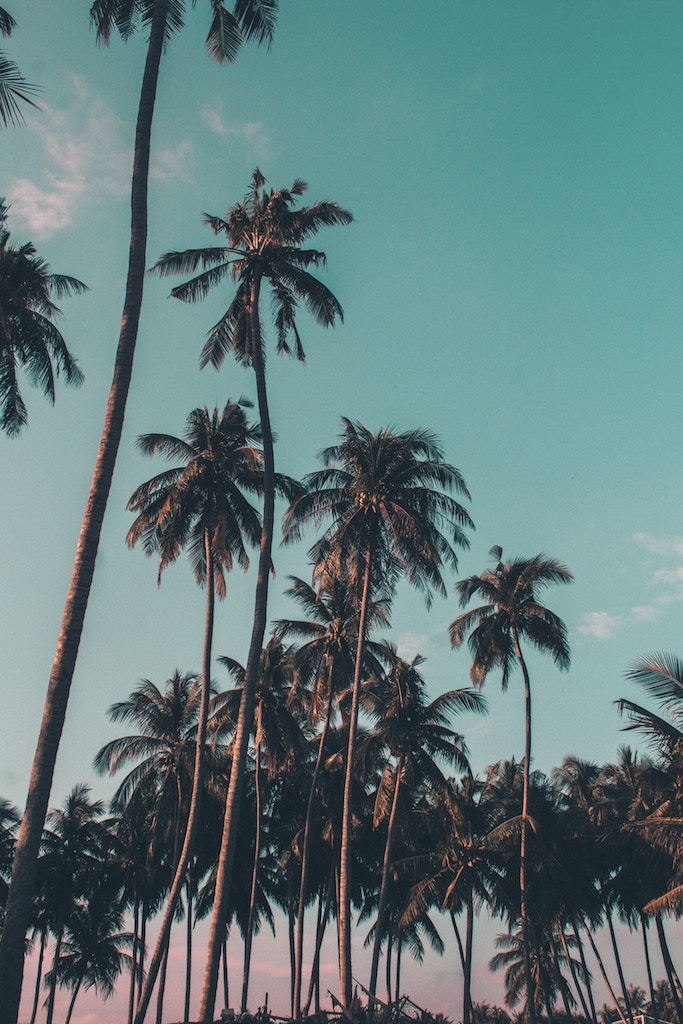 The flight time from Johannesburg to Hanoi is just 16 hours and 20 minutes.
Reasons to visit
It's really inexpensive!
Your wallet can breathe a sigh of relief, Vietnam's Dong is super easy on the South Africa rand. A meal at an inexpensive restaurant ranges from R11 – R24 while a domestic beer costs just R12! A one-way ticket on local transport costs just R4,20!
An easy Visa-application process
The average processing time is just 5 days, but they also have a "Rush option", where you can fast-forward the application so its ready in just 2 working days.
Read our step-by-step guide here:
The food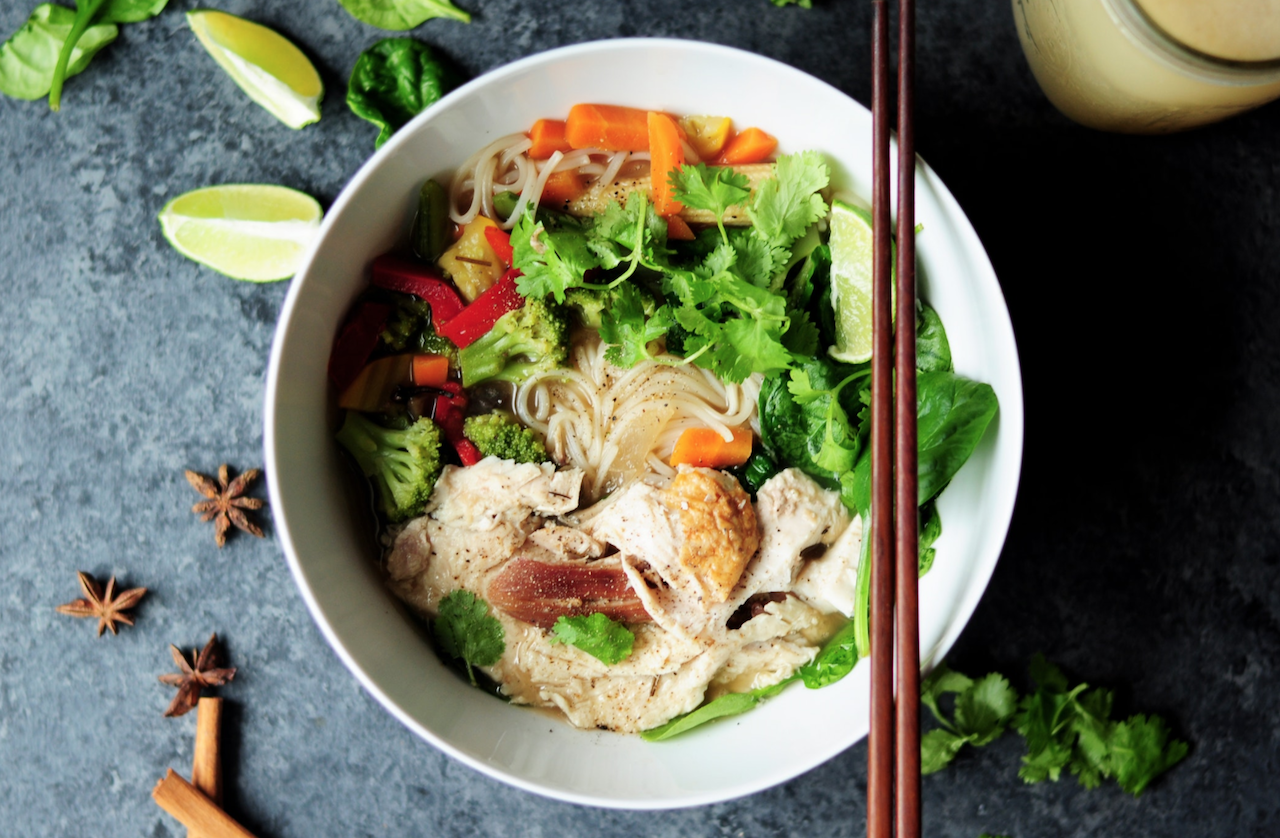 Long billed as THE foodie destination you won't be disappointed. Steaming bowls of fragrant Phð, delicious Vietnamese sandwiches, and the fluffy-light Bánh xèo which translates literally as 'sizzling cake'. These turmeric infused savory pancakes are named for the delicious sizzling sound they make when the rice batter is poured into the hot skillet. Street food reigns supreme here and the average meal ranges from R11 to R22. Even a fancy meal for two with three courses each only comes to R210.
Also read:
The pristine beaches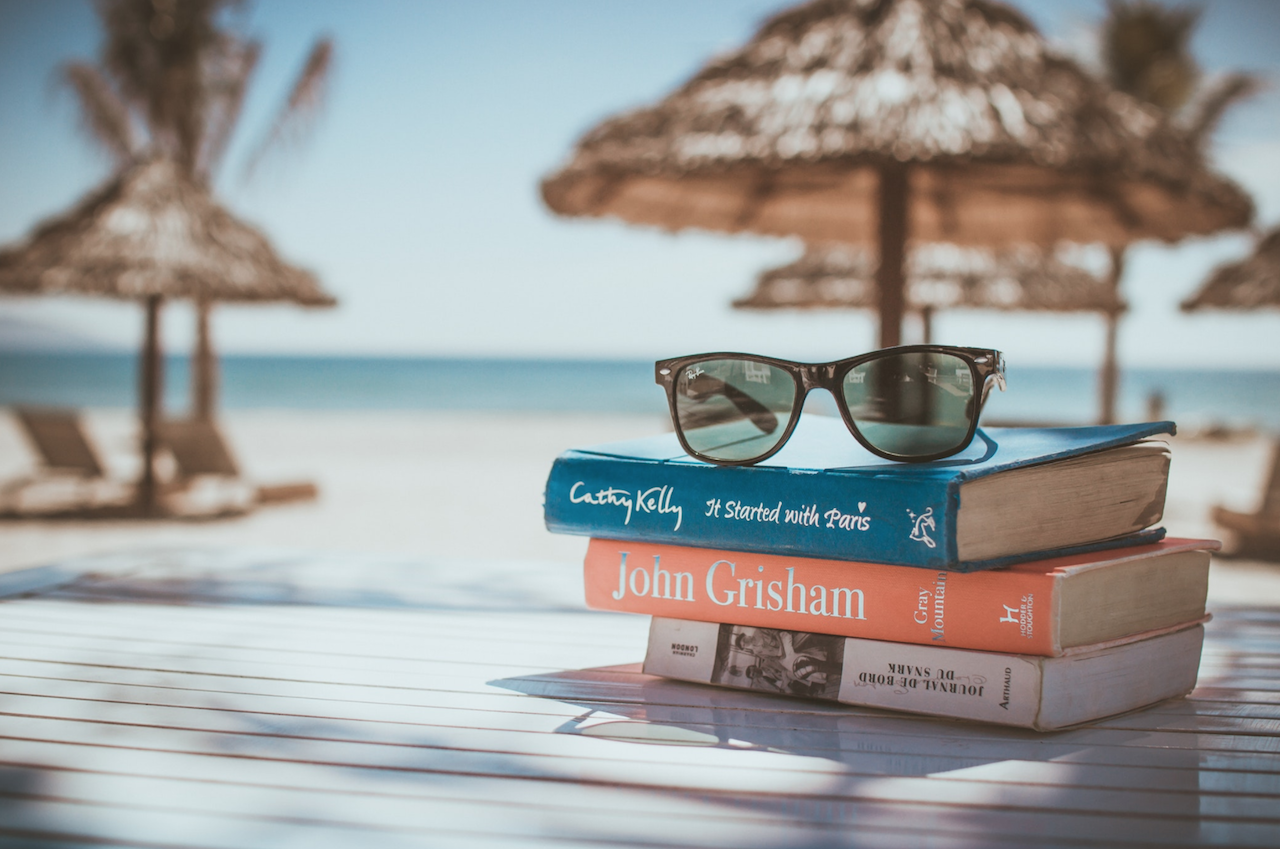 If you're after a super-relaxing beach holiday, Vietnam is for you. Palm trees, sugar-white sands, and tropical fruit drinks are waiting for you on Vietnam's blissful beaches. Lesser known and beautiful beaches include Long Beach and Star Beach on Phu Quoc, while popular, busier spots include Nha Trang (avoid November and December here as the water is choppy), Hon Chong beach nearby is a good bet for its seafood restaurants and amazing night time views of the nearby city.
Vietnam's landscape is diverse enough that you can easily combine a rain-forest adventure with a beach retreat. Switch off, power down and recharge on Vietnam's secret beaches.
You Might Also Like: 5 Amazing Reasons To Travel Asia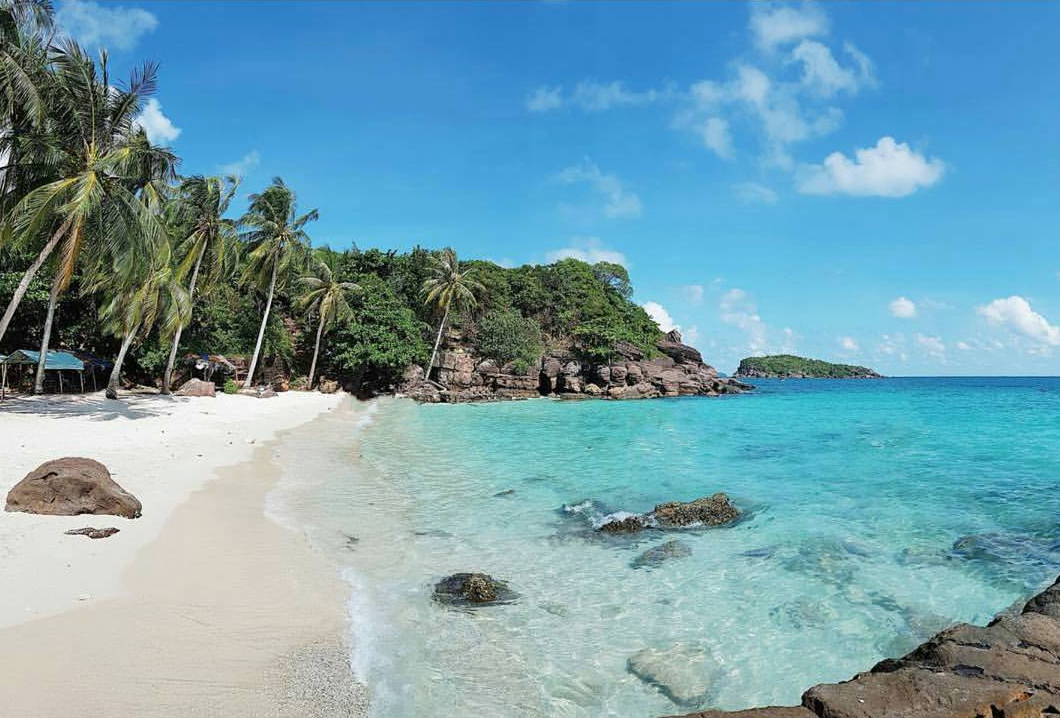 Hotels like Topas Ecolodge!
The shopping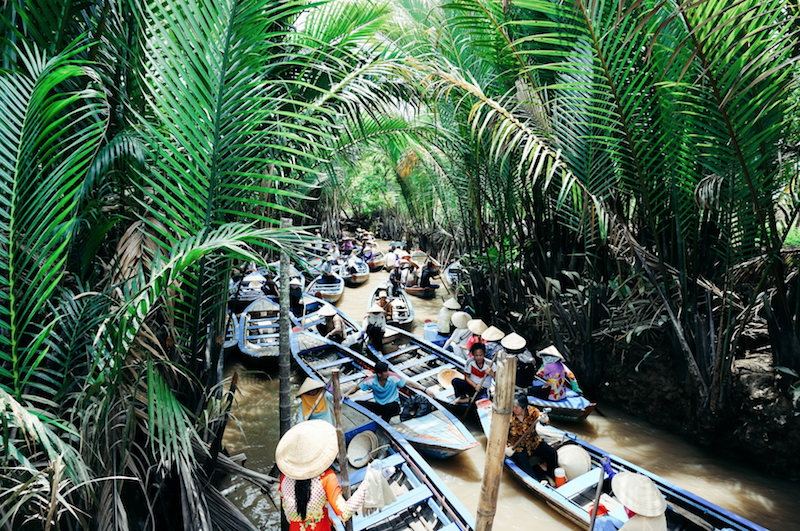 Visit the Mekong markets for a more traditional approach to shopping or head to the amazing, cavernous markets of Ho Chi Minh City and Hanoi for shop-til-you-drop deals on clothing, jewellery, ceramics and anything you can think of (Đồng Xuân Market is a great market in Hanoi offering household goods and tasty street food).
Vietnamese iced coffee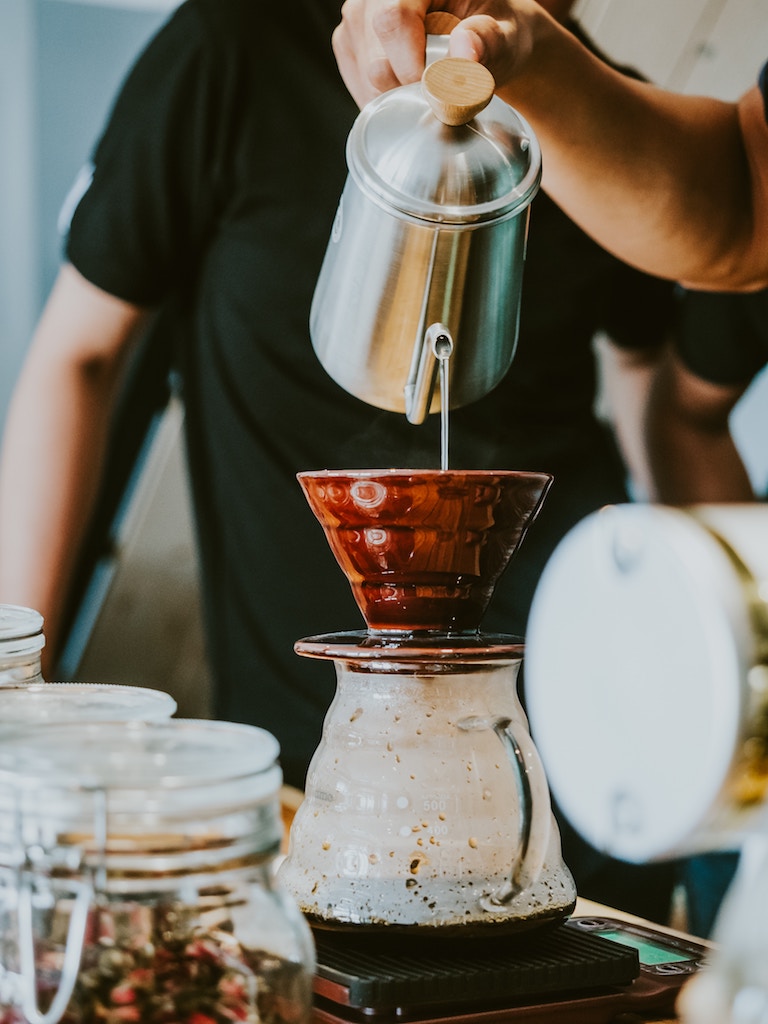 The sweet treat that is condensed-milk-infused Vietnamese coffee (cà phê sữa đá) is not to be missed. Grab a plastic stool on a street corner and join in the fun!  Cà phê đá is the classic coarse dark roast drip coffee.
An incredible range of outdoor adventures
Hikes, myriad waterfalls, caves, jungle-treks, you name it you can do it in Vietnam!
Glittering, fast-paced cities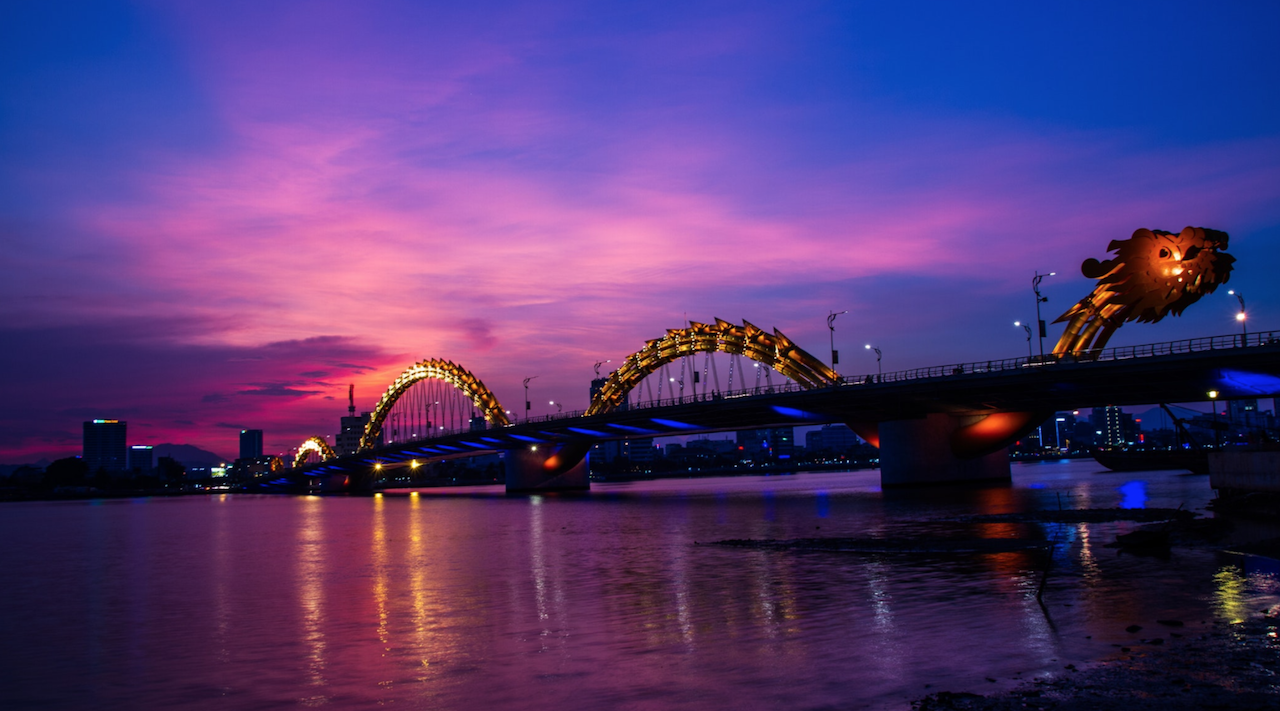 Ancient pagodas meet the energy of one of the world's greatest, fastest growing cities in Hanoi. Unemployment recently decreased to 2.09 percent in the first quarter of 2017. Set on the banks of the red river this ancient city has loads to offer city lovers. Incredible restaurants, museums, and markets await. Just look three times before crossing the street or join in the fun and rent a motorbike.
Much-hyped attractions like Hạ Long Bay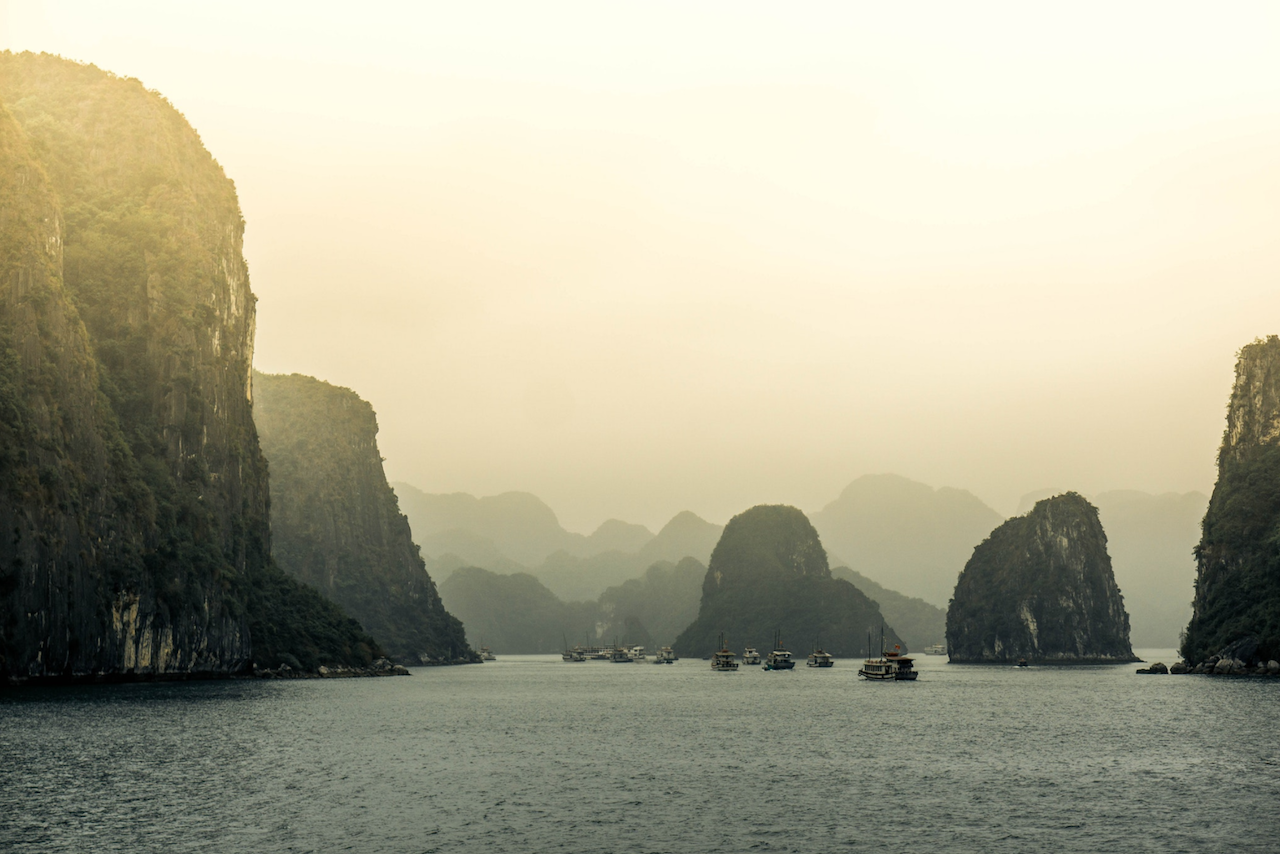 You've almost certainly heard about this UNESCO World Heritage Site. Steep limestone karsts plunge into the dreamy water.  Ever popular this attraction is worth the hype and the 4-hour bus ride from Hanoi. Highly recommended are the sea kayak tours around the bay.
You Should Also Read: Vietnam Travel Tips for Northern Vietnam
Good to know before you go:
The local time zone: GMT + 7.
The power supply in Vietnam is 220V/50Hz. Standard sockets are two-pin round plug. Most of the hotels have both 220V and 110V power supply.
We'd love to hear about your favourite Vietnam adventures in the comments below!
Featured image credit: @tynguyen0405 via Instagram