Anyone who has flown overseas, particularly East to West or vice versa, has to some extent experienced the pain that is jet lag. It may feel like par for the course for those who are regular jetsetters crossing the Atlantic and the Indian Ocean, but even the most experienced travellers can have their clocks screwed up with these weird flights!
Arriving Before You Depart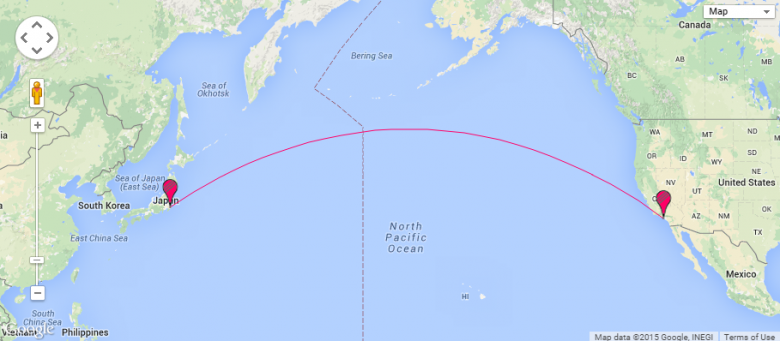 To experience this you need to venture to the Western Pacific and hop on a plane from Tokyo's Narita International Airport, bound for somewhere in North America like Los Angeles. This isn't unique to Japan-USA flights, but it's a great example of this phenomenon. A flight like Delta's DL284 departs Tokyo around 5pm and arrives in Los Angeles at 11am… the same morning. Yes, you read that right, the flight arrives in Los Angeles before it departs Tokyo (technically speaking). That's got to mess with your body clock a little!
The Day Stretcher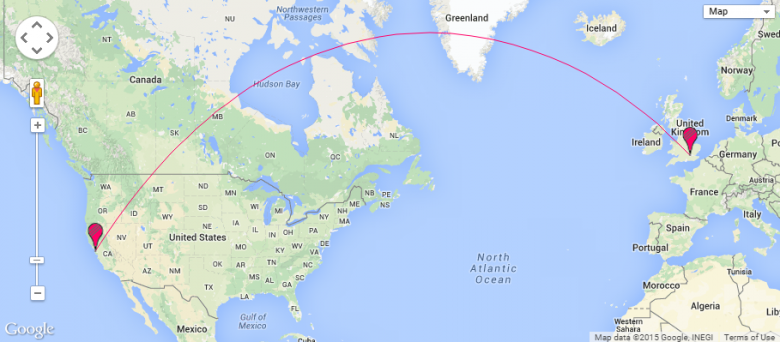 This is one the transatlantic travellers will be well versed in. A flight from London to San Francisco takes between 11 and 12 hours yet you often arrive just 2 hours later than you departed, effectively adding as much as 10 hours to your day. These flights tend to be daytime flights too making it hard to get shut-eye on your ultra-long day. It can take days to recover from confusion caused to your body clock on this one!
The Disappearing Day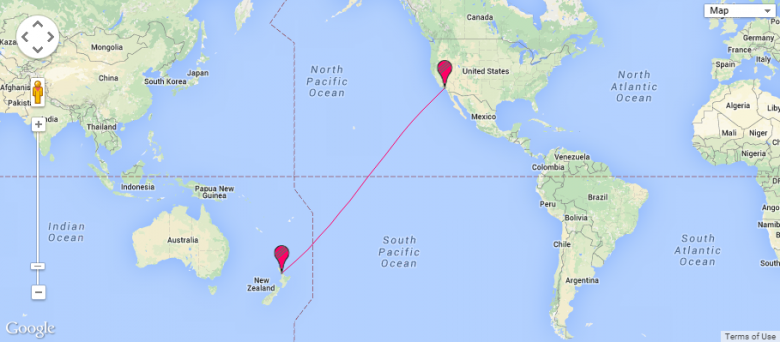 Okay, so this one will probably not ruin your body-clock but it will certainly rob you of your time. You'll get plenty of time to sleep on Air New Zealand's NZ001 from Los Angeles to Auckland, a 13 hour, overnight flight. Where it gets weird is that if you were to leave on the 1st of the month at 9:45pm, you'd arrive on the 3rd of the month at 5:45am. The 2nd of the month would completely disappear from your calendar!
The Groundhog Day Flight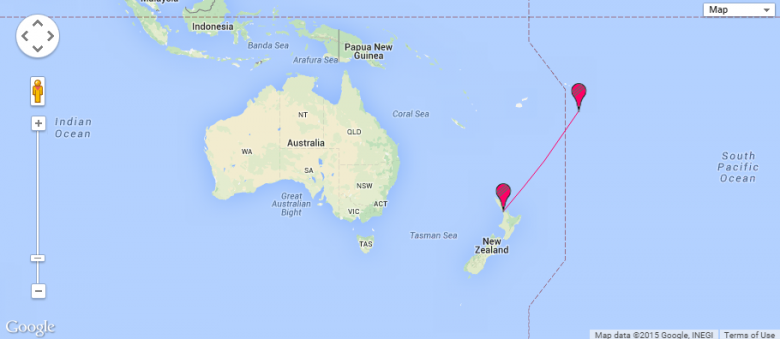 Far from its nickname of "Middle Earth", New Zealand's position on the edge of the Earth (the international date line) means that there are several weird flights operated by its national airline. In fact part of the country (by free association) constantly sits in an entirely different day between September and April – the tiny island if Niue is 11 hours behind Greenwich Mean Time while Auckland is 13 hours ahead of Greenwich during their summer daylight savings time.
This all means than flight NZ784 in November for example, departs Auckland at 9:40am, arriving in Niue after 3 and a half hours at 1:10pm… the previous afternoon! This gives anyone who got up on the wrong side of bed the chance to start the day over again after a good night's rest!
27 Hours, One Plane And A Nasty Double Whammy
We all complain about many hours crammed into a "cattle class" seat, we especially bemoan the 12 hours from Cape Town to London, the 17 hours from Joburg to Atlanta and of course the journeys via the Middle East which can take more than a full day to complete. But spare a thought for the dear New Zealanders. While our flights via Dubai and the like involve a plane change, Air New Zealand's NZ001 from London uses just one plane for a full 27 hour journey!
This is a complicated one, involving both the day stretcher and the disappearing day mentioned above, all on one journey! Let's break it down for you:
This flight currently departs London at 4:15pm on for example the 1st of the month
It flies for 11 hours & 20 minutes over Greenland and Canada eventually landing in Los Angeles 3 hours later at 7:35pm the same day
It stops for 2 hours for refuelling and cleaning where passengers get to leave the plane and wait in the transit area
Passengers board the same plane they were just on and depart LA at 9:45pm, still on the 1st of the month
They travel for 13 more hours but arrive in Auckland at 05:45am on the 3rd of the month, completely skipping the 2nd of the month
This one shocks your body clock by extending the day and then snatching a whole day back again. Madness!
PS, if you're a South African on this route, you'll need a US visa to make this journey.