You will love M&M's World in Leicester Square
When it comes to the sweet side of London, there is one place that should be on the lists of all candy lovers. M&M's World in London's Leicester Square is the world's largest candy store.
The London store opened to the public in June 2011 and is the first of its kind in Europe, occupying 4 floors and an impressive 3250 square metres. The London M&M's shop is a virtual paradise for fans of the multi-coloured candies and it injects refreshing fun and excitement into a well-established part of the West End.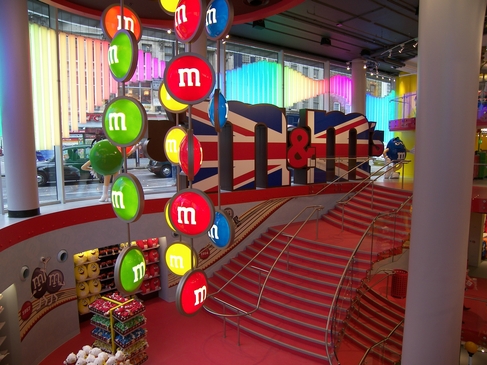 Whether you're a diehard M&M's merchandise collector or just looking for a London souvenir or gift to take home you'll find something at this lively shop. Aside from the candy, the London themed M&M's merchandise includes t-shirts, pyjamas, underwear, kitchenware and a whole host of other fun accessories.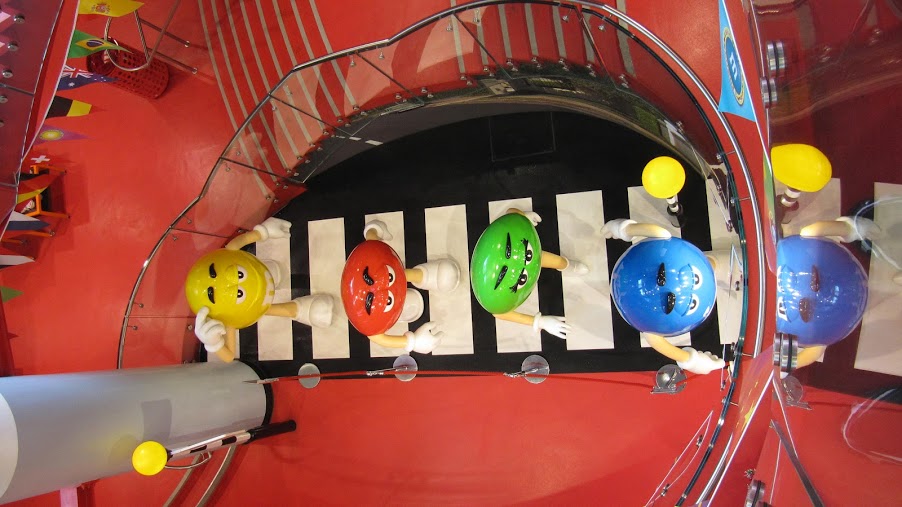 It's all about fun, colours and tasty chocolate at M&M's World in London, and you will be completely hypnotized by the giant chocolate wall with huge glass cylinders filled with candy, where you can pick your favourite M&M's selection from more than 100 choices!
Fans can buy their favourite M&M's characters, as plush toys: there is the happy and gullible Yellow, the seductive Green, the cynical and sardonic Red, the cool Blue, the neurotic Orange, and the business-like Mr Brown - the latest addition to the family. The candy shells have different fillings, such as milk chocolate, peanuts, almonds, dark chocolate, crisped rice, raspberry, cinnamon, peanut butter, mint chocolate, wild cherry and pretzel.
The store offers a unique welcoming atmosphere thanks to the staff members who dance and cheer, trying to give a Disney-like feeling to all the visitors, children or grown-ups alike. There are also many activities and interactive games that will make you stay longer for some extra-fun, presumably on a rainy London day.
Brief M&M History
In case you did not know, the colourful M&M's originated in the United States in 1941 and were produced by Mars Incorporated. They were named after the surnames of Bruce Murrie and Forrest Mars Sr. The original idea for this kind of hard-coated candy came to Mars during the Spanish Civil War in the 30's. Soldiers were eating chocolate pellets in a hard chocolate shell that prevented candies from melting. During World War II the candy was sold only to the military, but quickly became very popular.
Today, the brand is sold in more than 100 countries, and it is one of the easiest recognizable brands. Once you visit the M&M's World London store it is impossible to leave empty-handed, so be ready for a fun and colourful shopping spree!
London is not necessarily more popular because of this fabulous store, but is definitely sweeter and jollier, and it surely guarantees some fun moments for children and also to the young-at-heart grown-ups. So don't forget to put some money aside for sweet souvenirs that will remind you of some very happy moments!
---
Share the news