Travelstart is available online to assist you. Find tips and the latest updates during the national lockdown.
Stay Updated
3 Awesome Alternatives to Usual London Transport
London's a busy place and if you've ever had to hop on the District Line on a Friday morning you'll know what we mean. There's nothing like having an armpit in one ear all the way to Westminster, and then another armpit in the other ear until you disembark at Embankment.
Luckily we've earmarked some alternative London transport options that you can try. All of the London transport alternatives below fall under the TFL (Transport for London) umbrella – that's right the same guys that operate the tube and the buses. The only difference is that these options are healthier, allow you to admire the scenery and enjoy every minute of your ride!
Get from A to Beer with the Thames Clippers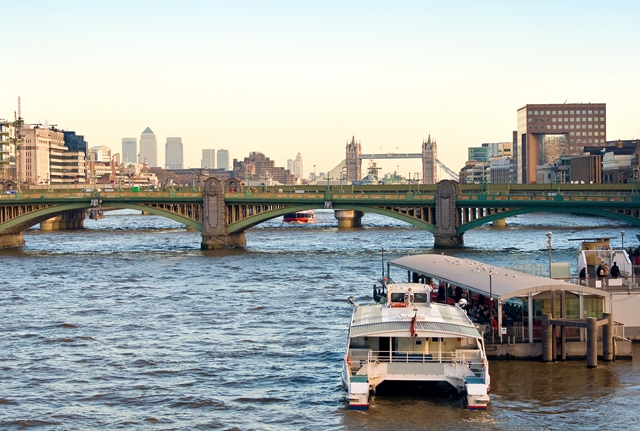 Moving over 8500 people every day, the Thames Clippers is a boat service transporting passengers from the East to the West of London. With no traffic lights or annoying traffic jams to hold you up, the clippers can get you from Canary Wharf to Embankment while you sip a cup of coffee and enjoy London's beautiful views. The service is fast and the high speed catamarans leave each pier every 20 minutes. Prices for single tickets start at £3.50 per adult and £1.75 per child (ages 5 to 15), and can go up to £6 per adult and £3 per child, depending on the route one chooses. Oyster card holders are offered a discount.
Thames Clippers offer itinerary suggestions for lovely outings on the river. You can experience 'romantic', 'family', 'fun with friends' or 'late night' daily outings, starting at different piers like: London Bridge Pier, North Greenwich Pier, London Eye (Waterloo) Pier or Tower Pier.
Emirates Air Line Cable Car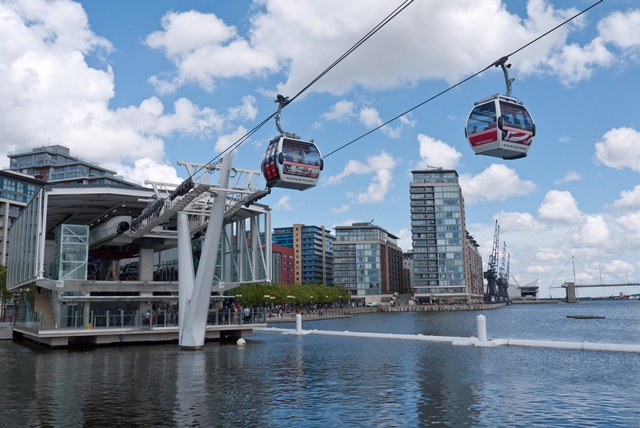 The Emirates Air Line Cable whizzes passed 90 metres above the ground. As a passenger you'll be treated to new views of London that include the O2 Arena, London City Airport, Olympic park, Canary Wharf and Thames Barrier.
This is the first urban cable car in Britain and it connects the North to the South of London, crossing the river Thames. The weekly schedule is: weekdays - 7 am to 8 pm, Saturdays – 8 am to 8 pm, and Sundays - 9 am to 8 pm. The fares are £4.30/adult boarding pass and £2.20/child boarding pass, while children under 5 have free admission. The Oyster card gives a discount and saves holders from queues. To get to the Emirates Air Line, go to the North Greenwich tube station. Exit the station, turn right and you will see the Emirates Greenwich Peninsula. To reach the Emirates Royal Docks, the other terminal, you need to get to the Northern side of Victoria Dock, near the Royal Victoria DLR station.
Fit as a fiddle with Barclays Cycle Hire (even Boris uses them)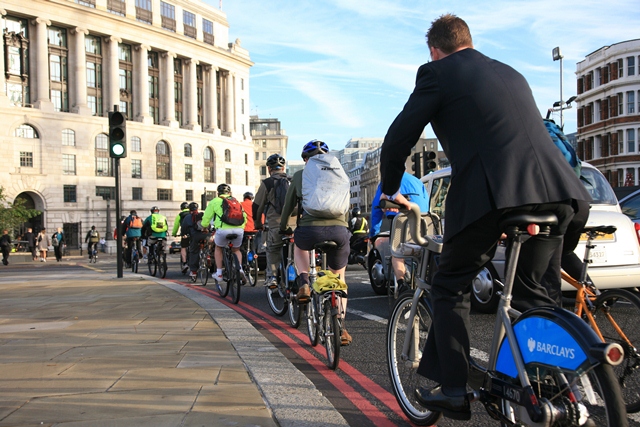 As the choice transport option of charismatic London Mayor Boris Johnson, there's no reason why you shouldn't try the Barclays Bicycles too. It's a quicker and healthier way to move around London town and the self-service bikes are available 24 hours a day. All you need to pay is an access fee of £2 for 24 hours and a usage charge, according to how long you want to keep the bike. The first 30 minutes are free, up to an hour the cost is £1, up to two hours it is £6 and so forth. To have access to this service you must either become a member online, or you can buy access at any docking station with your card. While the Barclays Bicycle hire is a great way to see London, don't get caught in the rain.
---
Share the news