Travelstart is available online to assist you. Find tips and the latest updates during the national lockdown.
Stay Updated
Travelstart Launches neXt – Game Changing Online Booking Tool for Travel Agents
Travelstart Launches neXt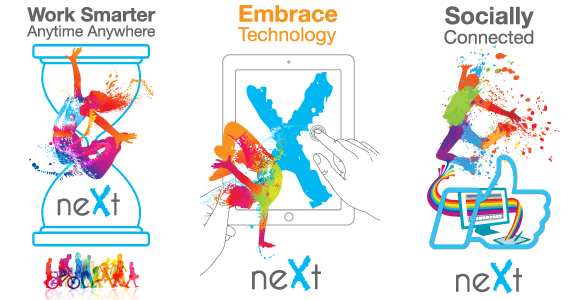 7 November 2013, Cape Town – Online travel agency
Travelstart.co.za
today unveiled neXt. neXt addresses the challenges faced by travel agents who want to start their own business in the digital age, but are limited by challenges that include insufficient access to the latest technology, complex business models and exorbitant startup fees.
Travelstart's neXt platform
offers independent travel consultants a flexible, tablet-friendly application that features comprehensive flight search results, easy-to-use reporting and financial tools, as well as the technology needed to accept payments from a variety of channels rather than just Credit Cards.
neXt allows agents to focus on relationships with their customer while the system takes care of all post sales processes such as payments, schedule changes, and updating information.
Udo Botha, B2B Manager at Travelstart South Africa said, "neXt is simple enough for anyone to use, anytime, and anywhere. The system is easily customizable to suit individuals' business needs and agents will have access to all Travelstart negotiated special fares, ancillary products, payment gateways and support."
neXt is fully integrated with Amadeus AETM, as well as with existing Global Distribution Systems. The solution also includes an I-Frame, making it possible for agents to create their own travel affiliate websites. Agent's are further supported by a dedicated processing team who handle ticketing, reissues and refunds.
Agents using Amadeus GDS to make their flight bookings are able to import their PNR's prior to ticketing to neXt ensuring that all flights and related activities are integrated and contained within the neXt system allowing easy access and management of all activities within the system.
Travelstart is already the online travel market leader in Africa and agents looking to branch out on their own stand to benefit from the company's established relationships, access to personal and online training modules, over and above the bells and whistles developed in-house such as multi-city flight searches, mix and match flight functionality on domestic bookings and real time availability.
Agents using neXt keep 100% of their markup, which can be changed in real time, and can further diversify their revenue streams by selling add-on products during the transaction or post sale.
###
About Travelstart
Travelstart is the largest and fastest growing online travel agency in Africa, providing independent flight comparisons between low fares airlines as well as all major international airlines. Travelstart's mission is to make air travel easier for the customer in the aspects of searching, comparing and booking flights. In addition customers can also compare prices and book hotels, car rental and holiday packages. Travelstart is also available in Namibia, Tanzania, Kenya, Turkey, Egypt and Nigeria.
Contact
Priya Unger
---
Share the news
To publish this press release on your website simply copy and paste the HTML text below.