We list 20 of the hippest, small-of-space but big-on-atmosphere places to eat, drink and chill in Cape Town. You may not be able to swing a cat but you will come away wallet relatively undamaged and smiling.
1. Ferdinando's Pizzeria, Kloof Street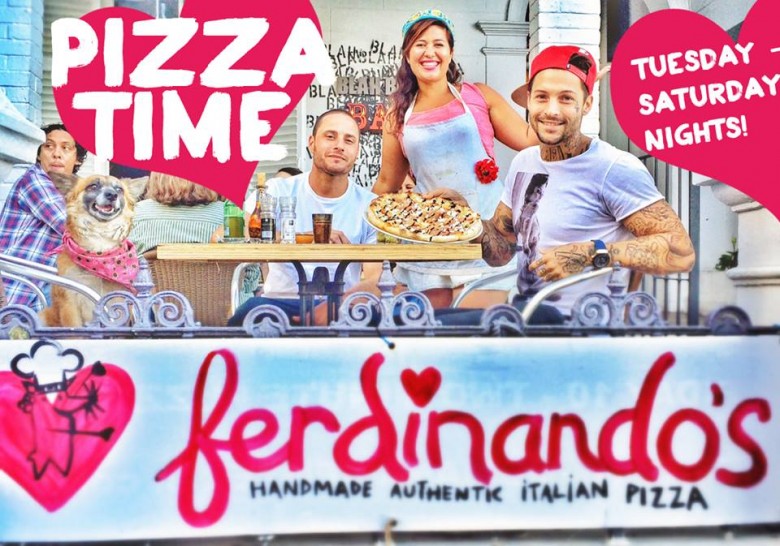 This is definitely my favourite pizza experience in Cape Town. Ferdinando (spot him on the left, he's the one with four legs and a bandanna) welcomes you to the restaurant which operates out of Blah Blah Bar on Kloof Street. There are a few of us so we sit on cushions on the balcony and peruse the awesome hand-made, illustrated menus which detail how Ferdinando's got started. Chef Diego Milesi and South African artist Kimon Bisogno began making pizzas in their home in the Waterkant and were so wildly successful they quickly had to move to new premises. The good times continue as they're opening a new Ferdinando's in Obs in June. The pizzas are wood-fired with a variety of interesting toppings from which to choose. The bases are deliciously thin but not overly-crisp and the free starters of bread sticks and tasty dip will keep you happy in the interim. If you want a drink you need to order and pay at the separate bar and remember to take cash for the pizzas. Service is leisurely but extremely friendly. Open Tuesday-Saturday nights from 6-10 pm, you will find them at 84 Kloof street. Average price per main is R70 – R100.
Update: no longer operating from Blah Blah Bar, visit this awesome pizza-making team at 205 Lower Main Rd, Observatory. Closed on Sundays and Mondays, open every other day from 6pm to 11pm.
2. Street Food on Bree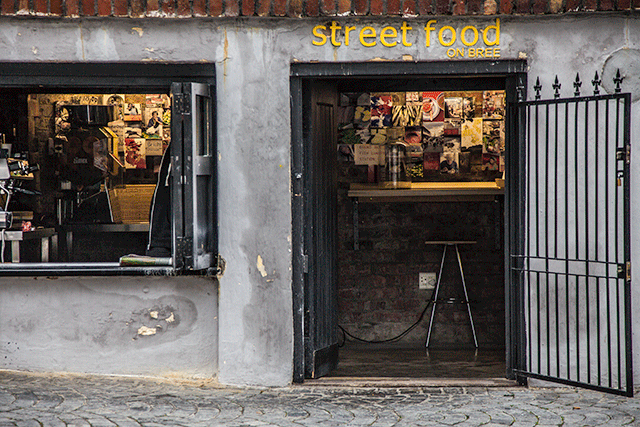 image by Le Cape Town Journal
Duck your head through the door of Street Food on Bree. It's cramped but great for grabbing a quick take-away of stir-fried noodles or a freshly-squeezed juice. This is the younger-brother eatery of the fancier Chefs Warehouse and Canteen upstairs. Average price pp is R60.
3. Yo!! Meatball, East City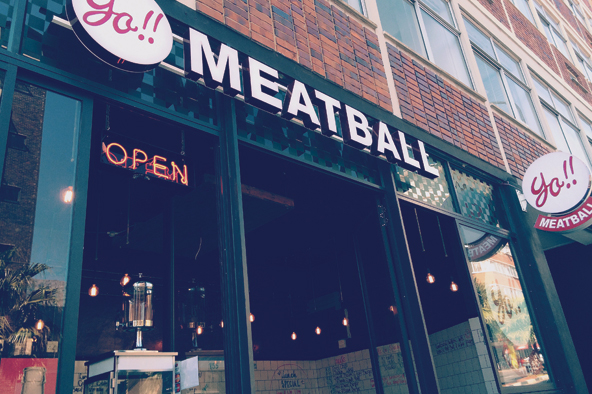 Dave from Yo!! Meatball has a great sense of humour and loves dogs (so take your dog along for a free meatball). This small spot has two tables and a bar counter where you can look out on the street. Find them at 77 Roeland Street. They're open from 11 am to 5.30 pm Monday to Friday and 12 pm to 5pm on Saturdays. Call 076 456 7254. Expect to pay about R60 pp for lunch.
4. Straight No Chaser, East City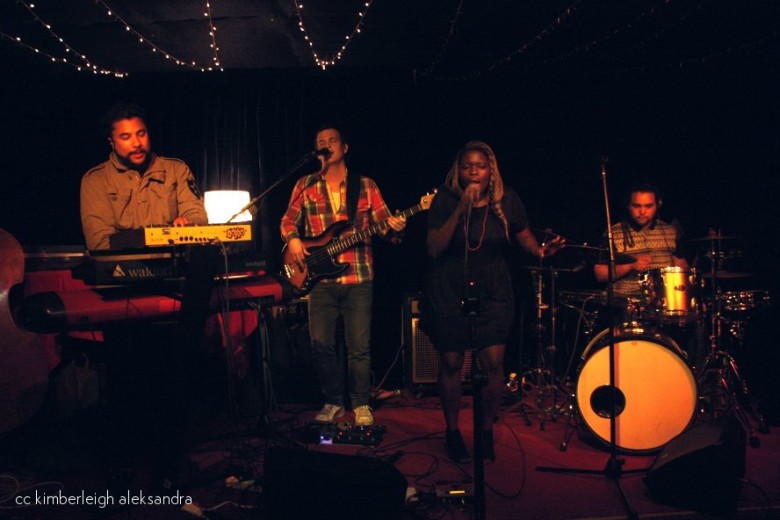 Formerly known as the Mahogany room, just down the road from Perseverance Tavern, you'll find this svelte jazz bar. The atmosphere is intimate and relaxed and the weekly musical acts unmissable. Here is the place to grab a reasonably-priced drink and listen to quality live music. Space is very limited so book in advance by calling 076 679 2697. There are two sets per night, usually one set costs R60 and two cost R100. 79 Buitenkant Street.
5. Downtown Ramen, East City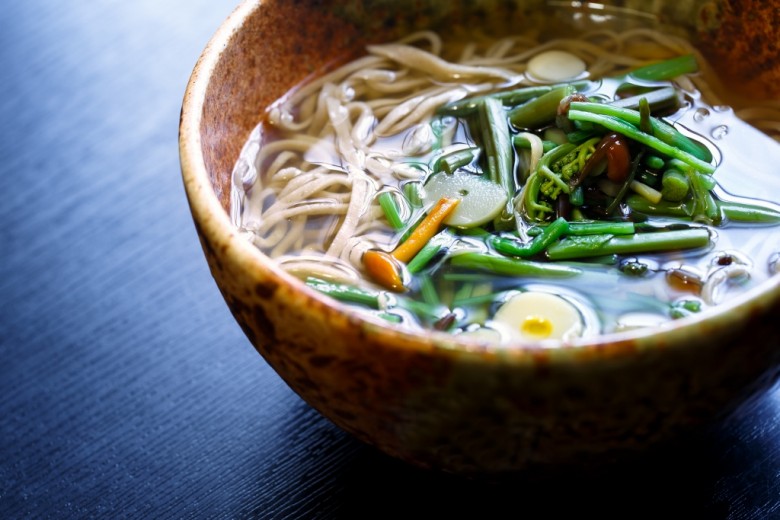 Cape Town's first and only ramen restaurant- you'll find their cramped quarters above Lefty's Dive Bar at 103 Harrington Street (the entrance is found inside Lefty's to the left up the stairs). Order the pork belly or tofu ramen with chili and egg depending on your tastes. The braised short rib bao (steamed bun) is a good starter option. Seating space is limited and they don't take bookings so just pitch up, share a table and slurp away. They're open Monday to Saturday from 5pm to 10pm, call 021 461 0407 for more info. R80-R110 pp.
6. Hello Sailor Bistro, Obs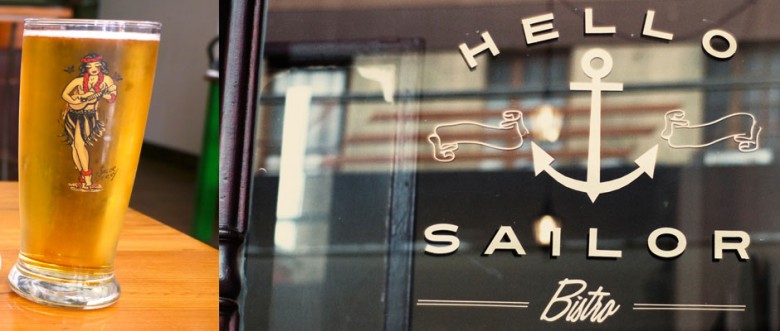 I was reluctant to include this place as it's my absolute favourite restaurant and hang-out spot in Cape Town. It's well-known and loved by many but I think it inspires a certain petulant "my local" possessiveness. Though not as tiny as others on this list, it's fairly cosy with a few wooden tables. Sailor-related paraphernalia adorns the walls including a mermaid illustration by celebrated South African artist Conrad Botes. The specials board changes every few months, a long-time favourite is "the ribs that saved my marriage" or the eggs benedict breakfast. They are very reasonably priced – you can get a classic cheese burger for R40. Find them at 86 Lower Main Road. They're open from Monday to Friday 8.30 am to 11 pm, and Saturday to Sunday from 9am to 11pm. From around R60 pp.
7. Beijing Opera, De Waterkant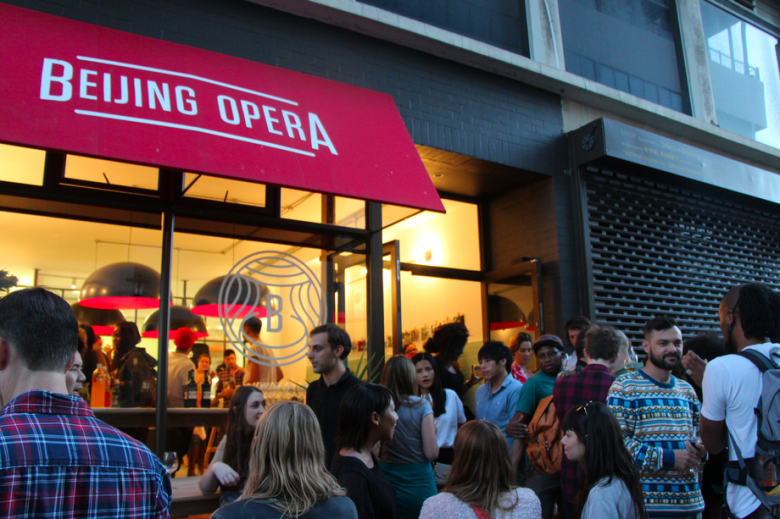 image by Skattie What Are You Wearing
This is the brand-new dim sum restaurant, which opened last month at 6 Rose street, De Waterkant. The chef-owner, Yang Zhao, is well-known for her pop-up restaurants of the same name in CT and JHB, though this one is here to stay. The dim sum is perfectly cooked, the atmosphere laid-back and friendly. Call 021 418 1127 for more info. About R80-R100 pp.
8. Bacon on Bree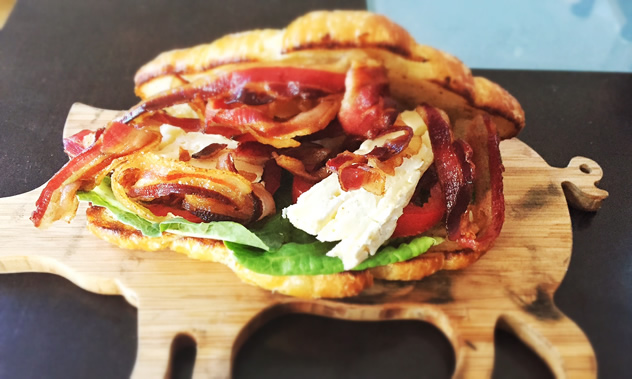 If you love bacon, glorious, crispy bacon then this place is for you. Like the almond-milk, gin and cronut foodie crazes that have over-taken the USA in the past year bacon-mania has arrived in Cape Town. But why not. It's the least faddish of crazes – people liked bacon before it was hip and people will still like bacon butties long after. For a lunchtime spoil order the R65 Harvey Specter; ciabatta, tomato, pesto brie and bacon. They also serve a bacon-infused old fashioned cocktail for R45. They're open from 7am to 4pm Monday to Friday and on Saturday from 8am  to 2pm. Call 021 422 2798 to find out more. About R70- R90 pp (juice and butty).
9. Kleinsky's Delicatessen, Sea Point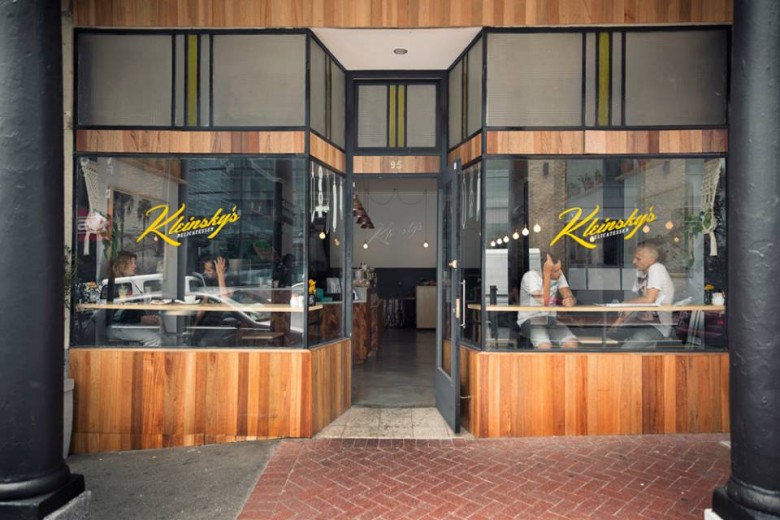 Kleinsky's was opened last November by the Klein brothers who are passionate about bringing New York-style delicatessen food to Cape Town. The prices are very reasonable as it is non-kosher. For instance you can get a bagel with two shmears for R24 or a chicken and matzo ball soup for R38. I have my eye on the latke benedict for breakfast or the hot pastrami on rye with mustard. They also serve bialys on occasion. Find them at 95 Regent Road, Seapoint. Call 021 433 2871 or check out their website here. R60-R80 pp.
Also read:
10. Zucchini's, CBD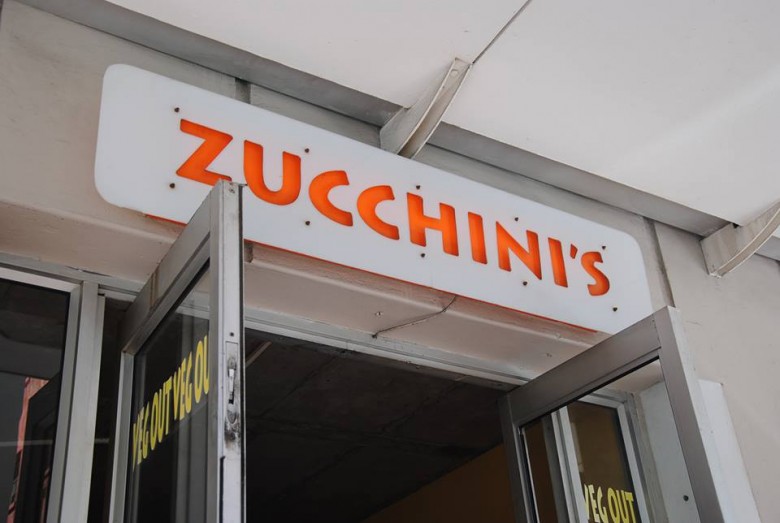 Visit this tiny eatery at 83 Loop Street for its exceptional Mediterranean-style vegetarian and vegan meals. Even meat-eaters will be satisfied. The brightly-coloured restaurant  walls are as welcoming as the food and the friendly staff. They're open during the week from 7am to 4pm. 021 424 8571. R45 – R100.
11. Julep Bar, off Long Street

Image by Natalie Maynor on Flickr
This speak-easy staple is still worth a visit. It's just off the top of Long Street near Café Mojito. The pared-down decor of brick walls, comfortable couches and mean dry martinis will make this your local favourite. If you're walking along Long Street towards the mountain take a left down Vredenburg lane. It's open Wednesday to Sunday from 7pm to 2am. Check their facebook page to discover what's happening each week. 021 423 4276. From about R40 pp.
12. Mother's Ruin Gin Bar, Bree Street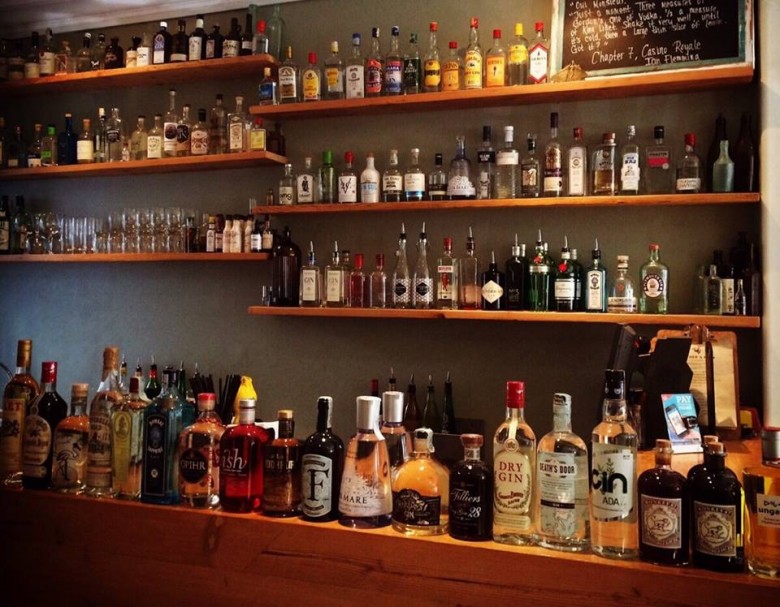 This gin-joint fills up quickly and people spill out onto the stairs and gravel outside, Collins glasses or champagne coupes in hand. My favourite drink so far is the soixante-quinze (the 75) mainly because it sounds ridiculously glamorous when you order it but also because it was named for its kick which makes you feel like you're being shelled by a 75mm french machine gun. The choice of gin is extensive. I was impressed to see you can even order Tanzanian Konyagi. Prices range from R16 a tot to R160 depending on what you order. They're open from Monday to Saturday, 4am to 1pm. 219 Bree Street, 082 455 2223.
13. Rattlesnake Books, Muizenberg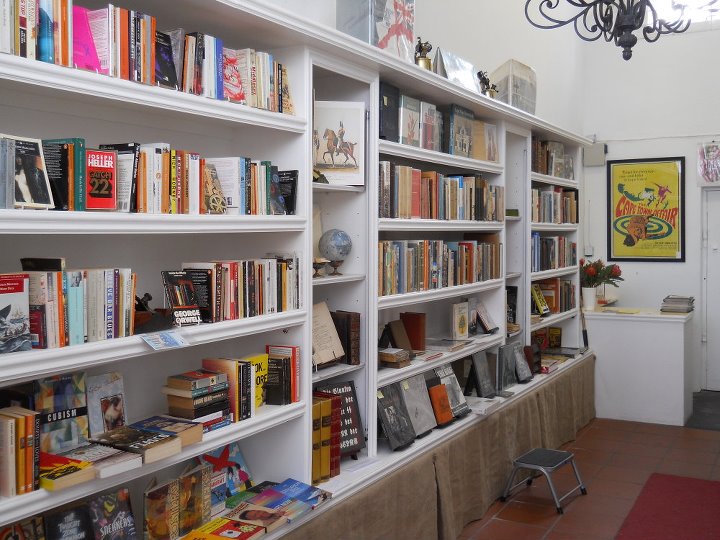 They may be small but they have an extensive collection of specialty books on Art and Africana as well as great-quality fiction books. This is the place to pick up a modern first edition or find a beautiful print. You can shop online or visit the shop at 7 York Road, Muizenberg. They're open 9am to 4pm every day. Call 074 924 9287 for more information.
14. NY Slice Pizza, Kloof Street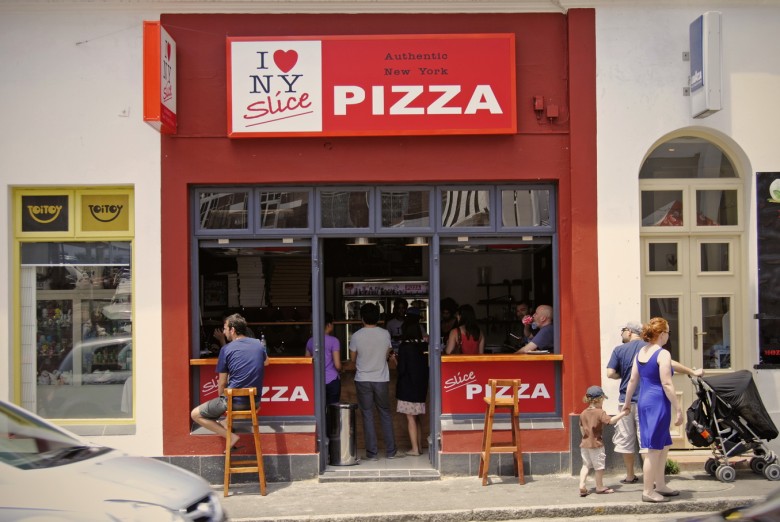 This tastes like the real thing and you can get a large slice of pepperoni for R24.50. Deal! They're open Monday to Thursday from 10am to 12am, Friday and Saturday from 10am to 2am and Sunday from 11 am to 11pm. They also do free deliveries in and around the CBD from 6pm to 11pm if your order exceeds R125. You can call them on 021 426 4141 or watsapp them your order on 062 371 9960. The other good news is they're open during load shedding and on public holidays. Find them at 49a Kloof street. Around R40 pp (slice and soda).
15. Oroboros Tapas Bar, Muizenberg
Oroboros is an intimate tapas bar in Muizenberg, a three minute walk from the sea. The tapas is extremely well-priced and tasty. Try their steamed West-Coast mussels from Saldanha bay served with a creamy white wine and tomato sauce or the pork loin ribs slow-cooked in honey, ginger and orange. The owner Jacques is extremely friendly and if you're from out-of-town and want to know where the locals hang-out, this is the place. 2 York Road, Muizenberg. 073 421 5980. About R75 – R95 pp (tapas and drink).
16. Max Bagels, Bree Street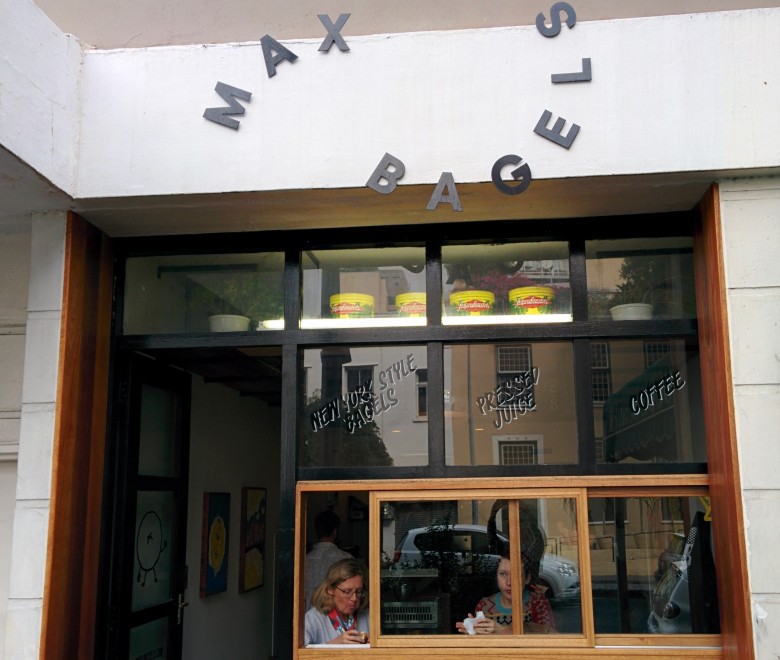 This tiny bagel shop just joined the slew of new eateries in Bree Street. It honours the sacred tradition of New York bagels (the chefs spent three months perfecting the bagel recipe)  but they also have amazing speciality bagels which they introduce for a limited time, every few weeks. Past specials include "the pizza bagel", the "Cray Cray bagel" (West coast crayfish tails, grapefruit & avocado salsa, garlic aioli and bacon bits) as well as "the Screwdriver" (local vodka-cured trout, cream cheese, orange zest and cucumber strips). You can also grab a fresh juice and a coffee. They are open Monday to Friday from 7am to 4pm and 8am to 2pm on Saturdays.  Find them at 120 Bree Street. 076 042 0224. About R60 pp (bagel and coffee).
17. Alexander Upstairs, CBD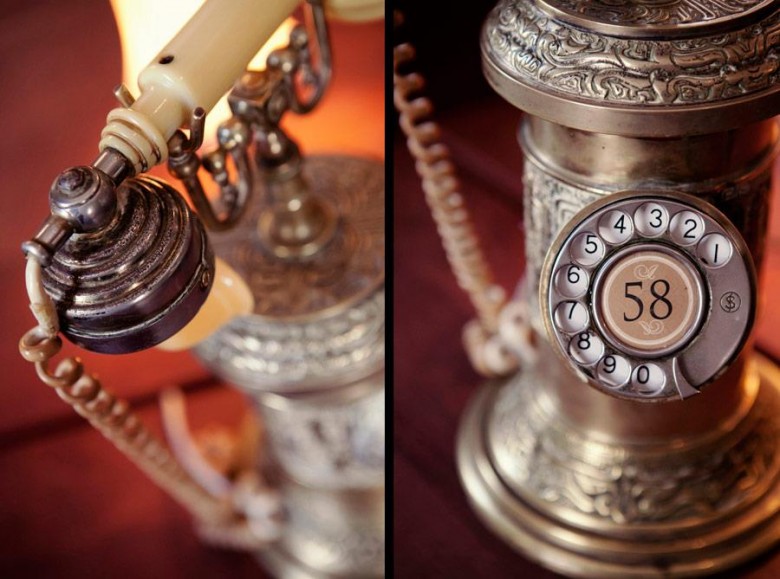 Above elegant Alexander bar you'll find an intimate theatre space which hosts an array of performances. One night will be theatre, another night might be hip-hop, cabaret, performance art, open-mic or story-telling. Most performances average R80 pp per ticket online. Find their upcoming performances here. There is also OMG Quiz Night on Wednesdays at R30 a ticket, it's not an ordinary quiz with taste-test, blind-fold necessary questions alongside the general knowledge. 76 Strand Street. 021 300 1088.
Also read:
18. I Love My Laundry, CBD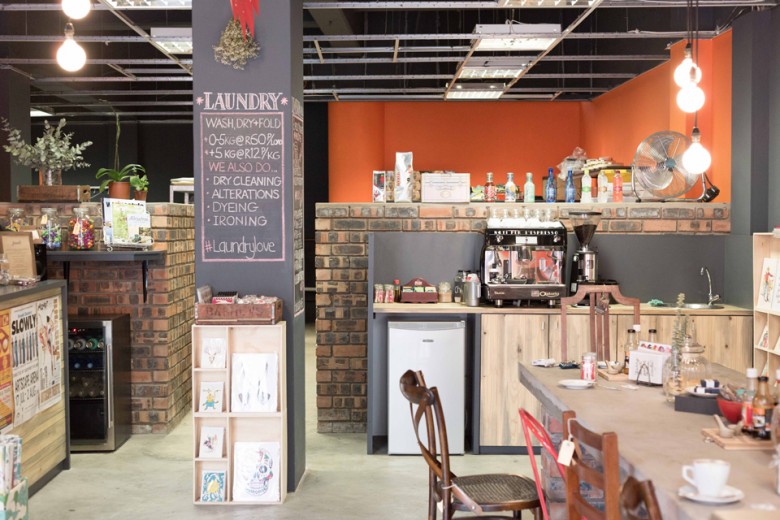 image by Charne Abrahams at I Love Coffee
Not your average trip to the laundromat- I Love My Laundry at 50 Buitenkant Street, 59 Buitengraght Street and 14 Bree Street have Wednesday night Dim Sum dinners. From 5pm to 7pm pop in to one of their stores to find out what's cooking. Find out more here. They are open everyday from 7am – 7pm and they're a great midweek lunch option with 8 Dim Sum parcels for R40 though it might involve a little bit of a wait.
19. Yoffi Falafel, Muizenberg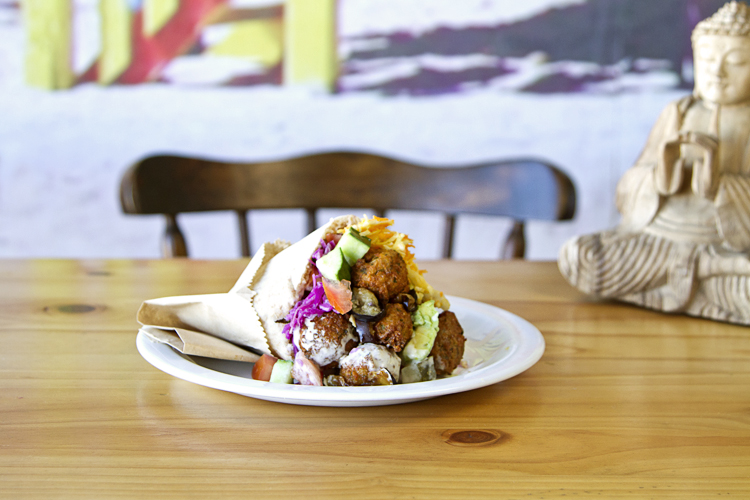 image by Robin Bernstein for Mahala
Petite but with a sea view, Yoffi falafel has delicious offerings of Lebanese food. After a long morning this is the perfect lunch spot to sate your surf-induced hunger. Don't miss out on their homemade ginger beer. You can also request that your pita be toasted. 084 364 8466. Surfers Corner, 38B Beach Road, Muizenberg, Cape Town. About R60 pp.
20. Hallelujah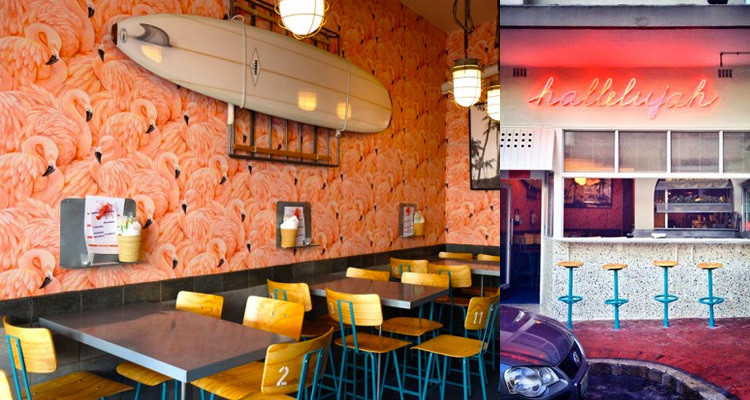 Image by The Inside Guide
Adam Whiteman (of the Power & the Glory next door) and Julie Chen bring you a champagne and New Asian fusion eatery. The high-octane pink flamingo wallpaper and neon signage introduce a tiny restaurant packed with attitude. They only take bookings of 4-6 people, any less or more than that and it's on a first come, first serve basis. R78 buys you porked belly with steamed buns or "Banh-mi" style beef tataki or secret spicy chicken wings. To drink try the Triggerfish Ocean Potion American Pale Ale or a nice glass of Cap Classique. Their winter time seating is from 6.30pm to 8.30pm and 8.30pm to close. Take a look at their hilarious website for more information. Around R80-R120 pp.