Endless white sandy beaches, a cable car journey as high as the sky, native battlefields, getting close – but not too personal – with sharks. Sounds like the latest action movie? Actually, we have just described a small part of what South Africa has to offer everyone for the trip of a lifetime!
Johannesburg and Surrounds
Let's start with one of the most dazzling tours of them all. If you're a "bright lights, big city" kind of person then Johannesburg should be your first port of call on a tour of South Africa. Johhanesburg flights are some of the most popular on the region, due to Joburg being the largest inland city in the world and is arguably the economic hub of the African continent. Tourists are well catered for, through the city's extensive excursions and activities which include everything from the intense and adrenalin-pumping to the thought-provoking.
Joburg or 'Jozi', as it is fondly called by its citizens, got the name 'City of Gold' during the 1886 gold rush and is home to heart stopping delights such as The Shaft of Terror, the fastest and tallest vertical-drop rollercoaster in Africa, located in the popular amusement park of Gold Reef City. If your heart is (literally) not into this, there is so much else to see and do.
1. Half Day Soweto Tour
Your trip to Johannesburg would not be complete without a visit to Soweto. Themba Day Tours, a long-standing leader in Johannesburg tours, offers you an excursion that provides a fascinating insight into the legacy of Apartheid.
Touring through vibrant Soweto, you will be able to see the enormous township that grew from a 1904 forced segregated settlement. Also on the itinerary you can visit the icons of the Apartheid struggle, such as the Hector Pieterson Memorial, the Regina Mundi Church and Freedom Square, which is the site of the signing of the historic Freedom Charter by anti-apartheid organizations in 1955.
2. Apartheid Museum Tour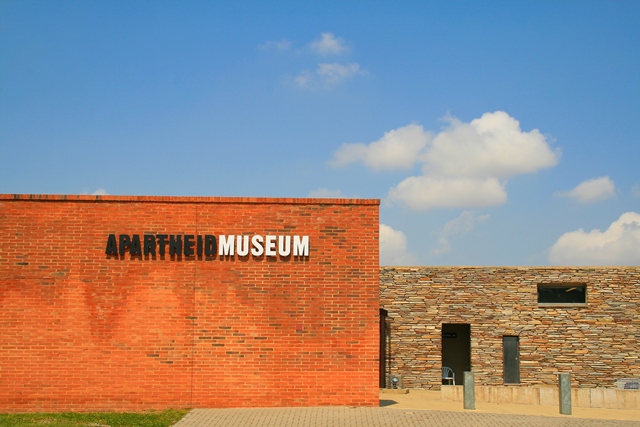 If you want to learn more about the native Apartheid era challenges, a visit to the Apartheid Museum in Johannesburg is one of the best ways of doing so. Africa Explore Tours and Safaris offer you a half day tour of the museum, where you will find 22 exhibition areas which take you through the painful story that shaped South Africa. Featuring large blown-up photographs, metal cages and many monitors showing continuous replays of Apartheid scenes, film footage, text panels, artefacts and photographs, you will have the chance to absorb some of the emotional story of life in the townships – a moving experience indeed.
3. Half-Day Sightseeing Tour of Johannesburg
Julnic Tours offers a three and a half hour city tour that includes lively Hillbrow, the Carlton Centre, with its 50th floor observation deck, and the Nelson Mandela Bridge in Newtown.
Visiting Johannesburg and its surrounding areas, with its stories of dust and despair standing next to its glitter and gold, will remain with you forever. Johannesburg does indeed represent the spirit of South Africa.
Cape Town and Surrounds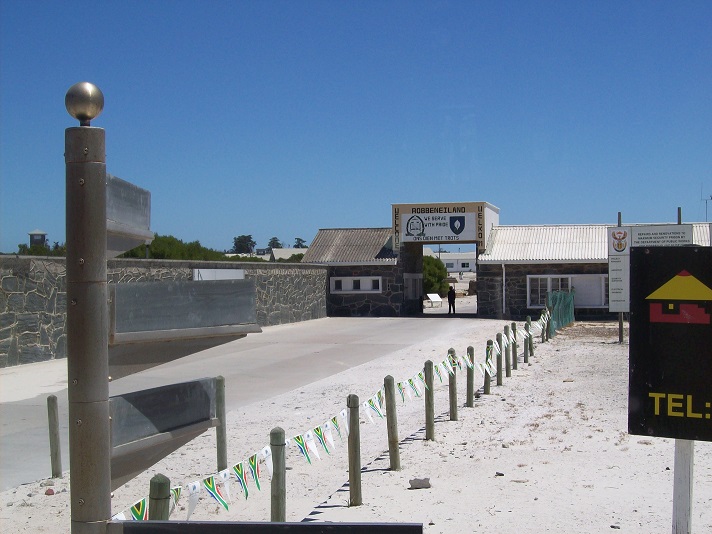 "This Cape is the stateliest thing and the fairest Cape we saw in the whole circumference of the earth." – From the journal of Sir Francis Drake, on seeing the Cape for the first time in 1580.
Sir Francis Drake was certainly inspired by his first sighting of this beautiful area, and you will be too. Taking a tour of the Cape Peninsula and Cape Point is as wonderful as it gets! Featuring one of the loveliest coastal drives you will find anywhere, the area is dotted with villages and fishing harbours and the world's most famous mountain backdrop completes the picture.
4. Full Day Cape Point & Peninsula Tours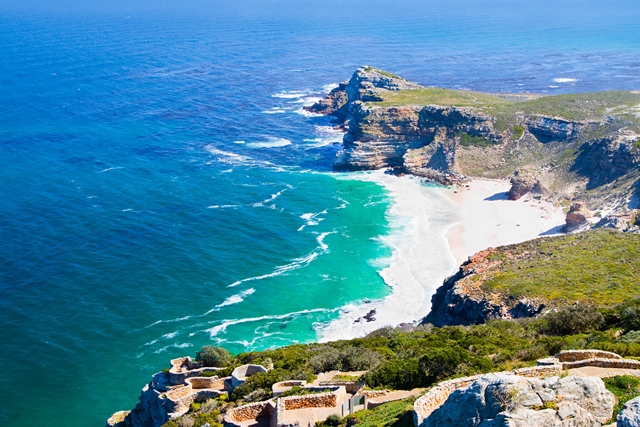 Cape Point Route Tours offers you an all day tour, taking you through Clifton, Camps Bay, Llandudno, Hout Bay, Chapman's Peak and along to Cape Point and the Good Hope Nature Reserve, resplendent with colourful birdlife, antelope, zebra and shipwrecks. A stop at Boulder's Beach to see the local penguins will have your kids flapping around in excitement!
5. Half Day City & Table Mountain Tour
The city of Cape Town is well worth a visit and, for a grand finale; tack on a trip to Table Mountain. The town has a fascinating mixture of cultures, from Portuguese and Dutch immigrants, French and British speculators, Asians, Malays and lively Cape Coloureds. The local food, art and music are all reflected here.
Take a half day Bo Kaap tour which incorporates the animated Malay Quarter with its colourful houses and the pungent aroma of the local cuisine, the Diamond Works, Greenmarket Square, the plethora of shopping malls at the Victoria & Alfred Waterfront and, saving the best for last, Table Mountain.
6. Full Day Walk to Freedom Tour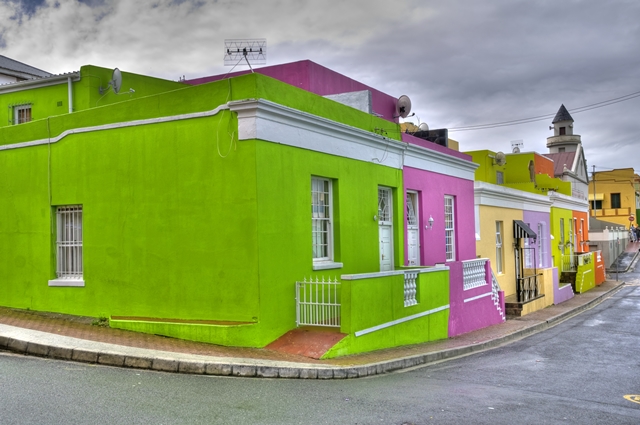 For a better understanding of South Africa's freedom struggle, take the all day Walk to Freedom Tour offered by Stay in Africa. You will ride through the lively Bo-Kaap Malay Quarter, also home to the oldest mosque in the Southern Hemisphere, and then onwards to District Six. This now desolate area was once home to over 60 000 residents, forcibly relocated there during the Apartheid era. The tour continues through the Townships; the sprawling camps created due to the lack of housing. You will then travel by ferry to Robben Island, where you will see firsthand where Nelson Mandela and other activists were imprisoned.
7. Full Day Boat Based Whale Watching Tour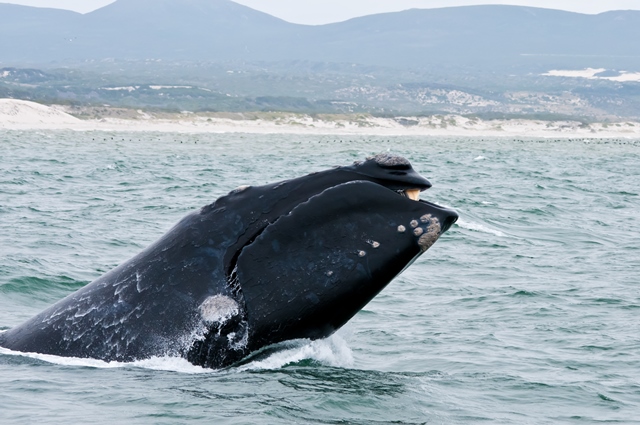 Whale watching is fun for the whole family. There is always the chance that these gentle giants of the ocean, will decide to investigate you more closely! Oceans Africa, the expert whale and shark spotting company established in 2002, runs a whale watching trip that allows you to legally approach the whales to within 50 metres. The boats sail from pretty Hermanus, a town that welcomes tourists for its southern winter and spring whale watching. Waterproofs and life jackets are supplied – but expect a few splashes!
8. Tours of the Cape Winelands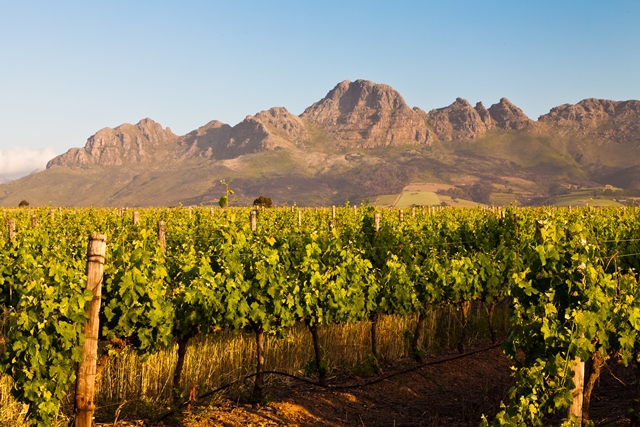 Whether your palate salivates at the thought of a rich Pinotage, a crisp Chenin Blanc or simply a refreshing grape juice (remember the kids!), a Cape Winelands tour should definitely be on your agenda. From Paarl to Franschhoek and Stellenbosch, the wine regions of the Cape area offer you a spectacular choice of scenery and estates. South African wines are now firmly on the connoisseurs' map and a tour of the area is a fun learning experience. Taking a tour with Wine Flies gives you the opportunity to visit five wine estates, learn all about the history of wine and meet some of the local wine makers, tasting their vintage accompanied by a substantial lunch.
9. Cape Fusion Tours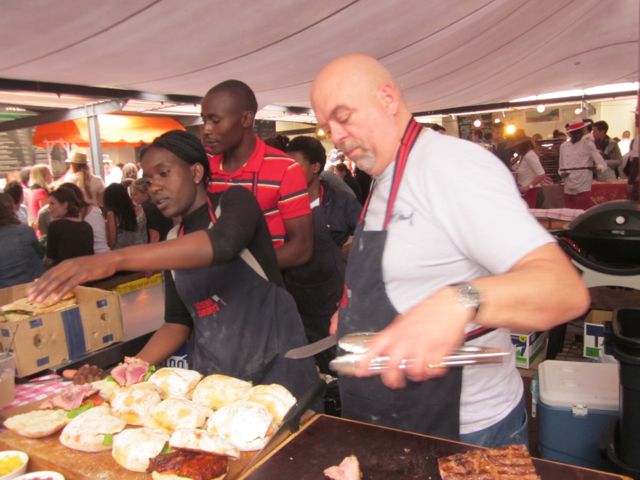 For all you foodies out there, Cape Fusion Tours run by local foodie expert Pam McOnie, offers you the chance to experience the local cuisine and to meet the people who cook it. Pam can tell you anything and everything from her favourite Cape artisan coffee roasters and chocolate makers, to where to source the best Black African Soul Food. Pam even runs a gourmet walking tour which introduces you to tasty township nosh of beef stew and maize meal pap, with spicy samoosas to munch on along the way. It is definitely worth looking her up if you want a taste of authentic Cape Town.
10. Bike and Wine Tours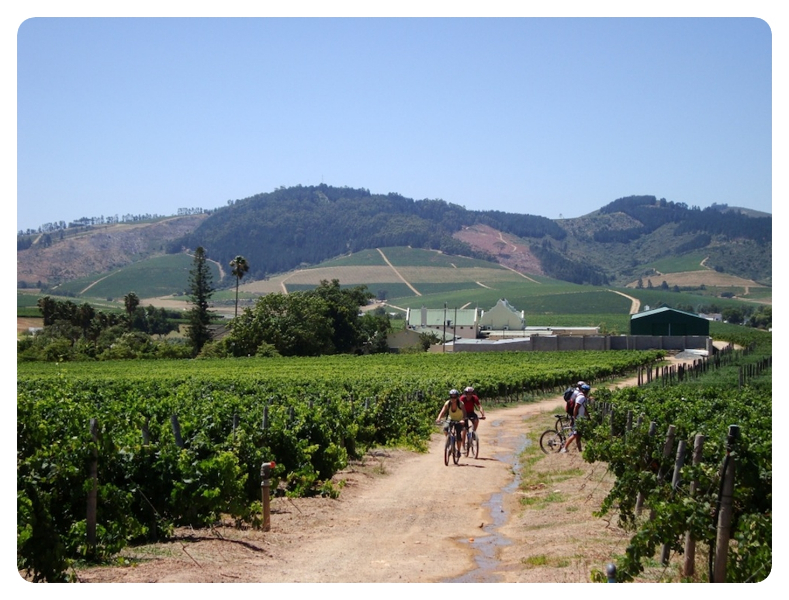 Experience the best of the Cape Winelands and minimise your carbon footprint with Bikes 'n Wines tours. This unique Winelands exploration is suitable for all fitness levels and whether you are in the mood to slowly meander through vineyards, or you are a mountain bike aficionado who likes a more challenging ride, you will find a Winelands bicycle tour to suit your and your family's requirements. The tour routes have been carefully tested and designed and your guide will stay with you throughout the tour. A great way to help the planet while having fun!
Durban and Surrounds
What does the name Zulu conjure up for you, besides Michael Caine defending the mission at Rorke's Drift? Visit Durban and its surrounds and you will discover so much more about Zulu and beach culture under the African sun.
11. Shakaland Zulu Experience Tour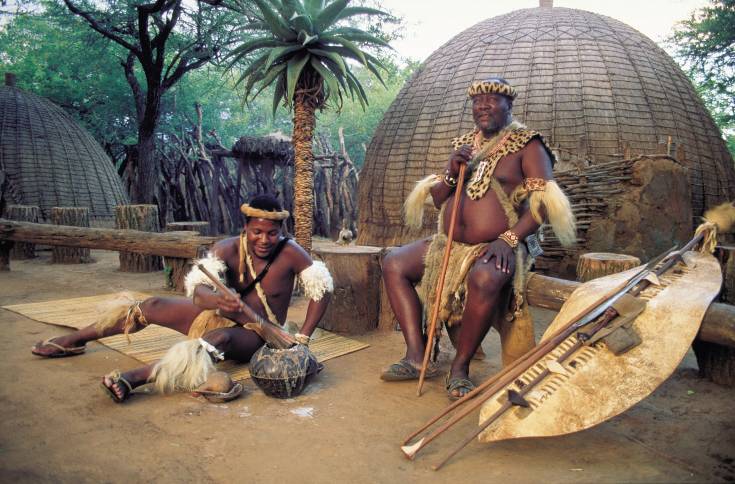 Familiarise yourselves with Zulu culture by taking a full day Shakaland Zulu Experience Tour. Nomad Tours offers you the opportunity to relive the excitement and romance of the days of Shaka, King of the Zulus. The tour takes you along the Dolphin Coast to rural Zululand and, once there, you will have the chance to participate in a cultural programme of Zulu traditions and view an authentic Zulu kraal. You will be able to watch traditional beer brewing, spear making, pottery, weaving and beading work. Traditional dress will be worn in readiness for the singing and tribal dancing, after which a classic Zulu meal will be served.
12. uShaka Marine World Tour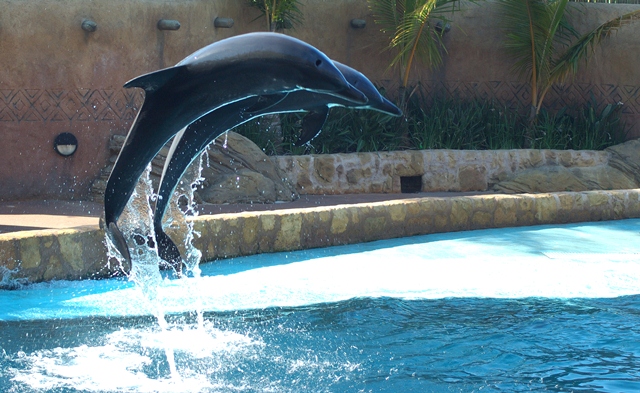 Durban, situated alongside the tropical warm waters of the Indian Ocean, is home to all sorts of exotic sea creatures. At uShaka Marine World you can enjoy at least 30 indoor and outdoor themed exhibits, including the exciting dolphin, seal and penguin shows. uShaka Marine World is also home to Africa's largest dolphinarium. Hylton Ross are experts when it comes to guiding you through the various presentations and will collect you from your hotel for the start of your fascinating marine experience.
13. Valley of 1000 Hills Tours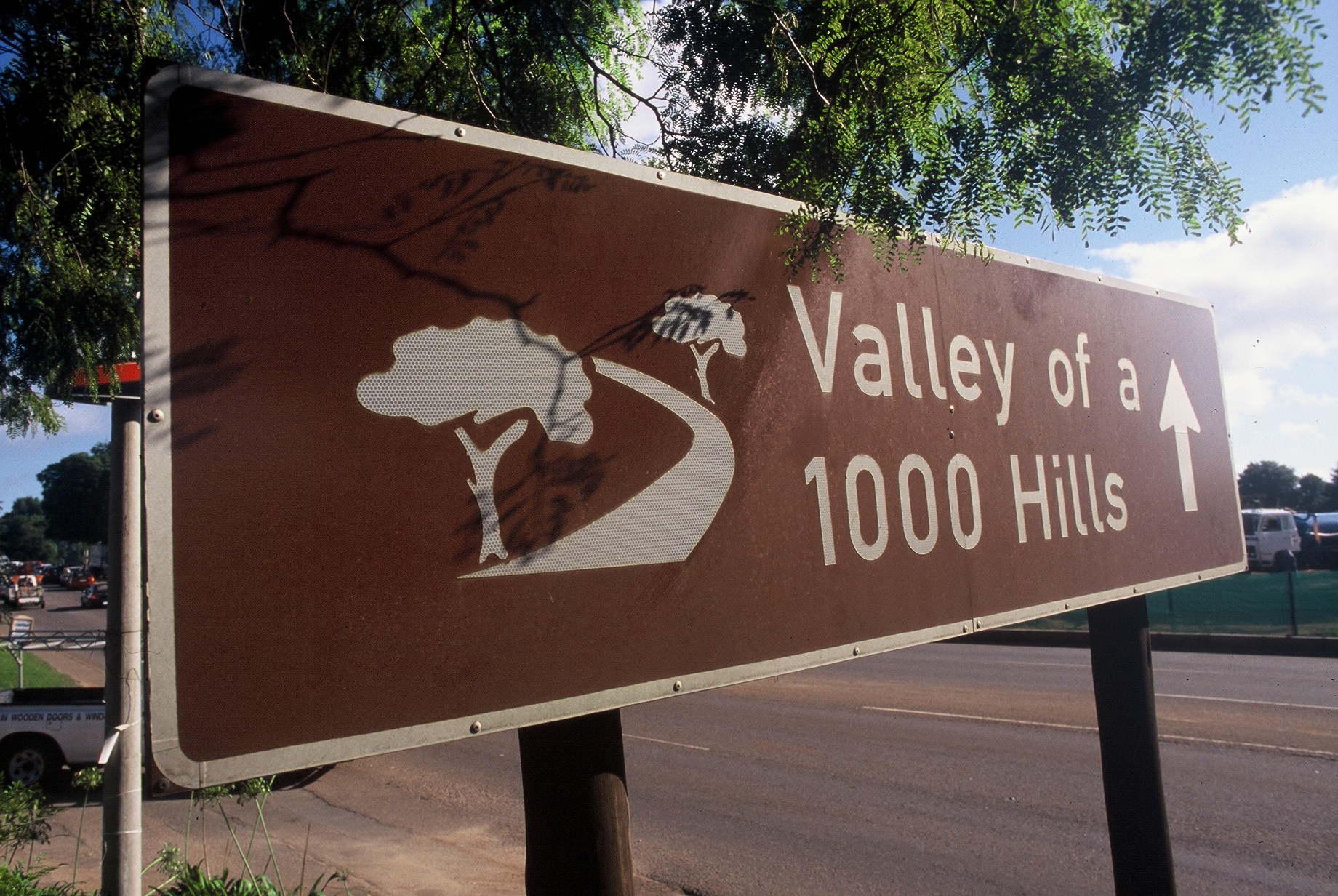 The Valley of 1000 Hills between Pietermaritzburg and Durban is the meeting point of the powerful Umgeni and Msunduzi rivers, where the heart of Zulu village life lies. Why not take a tour to learn about Zulu culture and discover what the area has to offer? Southern Circle Tours runs a 4 hour tour that will take you deep into the valley where a local guide will tell you about the village and the legend behind the surrounding rocks. You will meet a traditional healer and a local chief, engage firsthand with Zulu customs and share a home cooked meal with a local family in their rondavel.
14. Zululand Battlefields Tours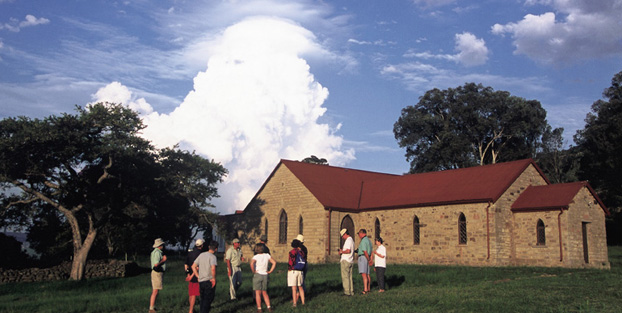 In the late Victorian age, the British Empire repeatedly fought the Zulus. Although most people will be familiar with the siege of Rorke's Drift, this was, in fact, a minor incident (albeit an epic one) compared with the Battle of Isandlwana, which had taken place earlier the same day but had been a resounding Zulu victory. Since 1990, Fugitives Drift has been running moving and detailed tours of both these battlefields and of all the others in the region. Their experienced guides will bring back to life the battles' events, giving you a vivid glimpse of the reality of Victorian colonial warfare. Your children will also benefit from dedicated battlefield tours suitable for under 12s.
15. Sani Pass/Lesotho Tour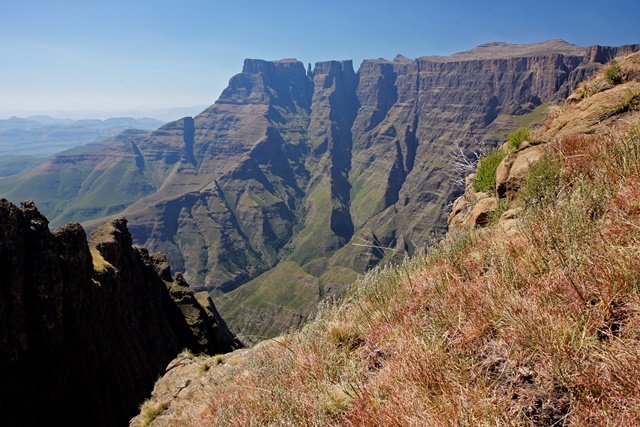 If you and your family enjoy adventure, a trip to Sani Pass and the Kingdom of Lesotho should be on the cards. Well known for its winding roads, which require the use of a 4×4 vehicle, and its amazing views, Sani Pass connects Kwazulu-Natal and Lesotho. The renowned Springbok Atlas tour company operates an exhilarating Sani Pass & Lesotho Tour, which will firstly take you to Underberg, situated at the foot of the Drakensberg escarpment, and then up to the Sani Pass itself, the highest road in South Africa. After a light lunch, next on the agenda is a visit to Lesotho and a traditional Sotho village.
16. Midnight Turtle Tours St Lucia (November – January)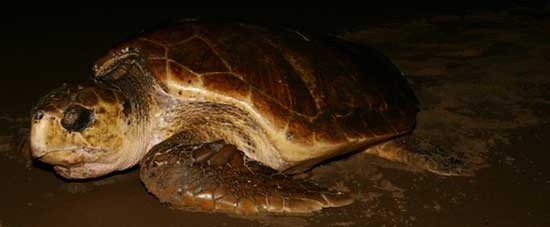 Joining a St Lucia Midnight Turtle Tour – running from November to January – will enable you to experience the magic of one of nature's most amazing circles of life, the egg laying process of the leatherback and loggerhead sea turtles along the coastline of the iSimangaliso Wetland Park, the only remaining major nesting site in Africa. These important breeding grounds have been protected by Ezemvelo KZN Wildlife, the conservation partners of the Wetland Park Authority, for over 40 years. St Lucia Turtle Tours take place after sunset, when the turtles emerge from the sea to lay their eggs. EuroZulu Guided Tours will collect you from your accommodation and, as an added treat, will serve you dinner and drinks under the stars.
More Tours in South Africa
We've spoken about the amazing variety of attractions and things to do in South Africa but there's still so much more!
17. Namaqualand Spring Flower Tours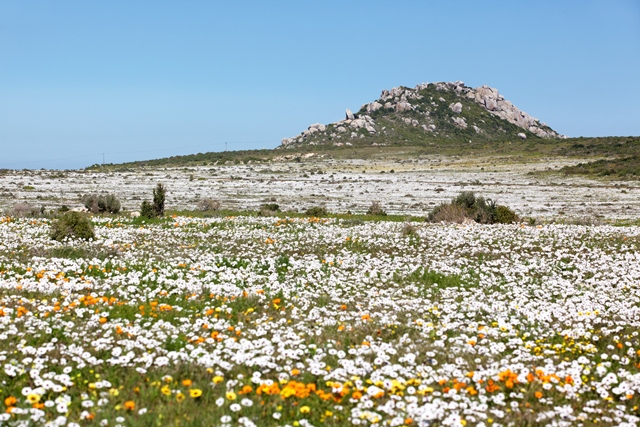 For you flower lovers out there, South Africa boasts an amazing variety of plant life. One of its most famous natural exhibitions, the annual Spring Flower Tour, is to be found in the Northern Cape Namaqualand region. Every spring, this normally arid landscape changes into a picture of vibrant colours. If you want some expert tour advice, Namaqua Tours offers three, four and five day tours to this remarkable area. These include a journey through Nieuwoudtville, known as the bulb capital of the world, the local waterfalls and the amazing Quiver Tree Forest, with over 3000 trees. The tours run between early August and early September, so remember to add them to your calendar.
18. Garden Route Tours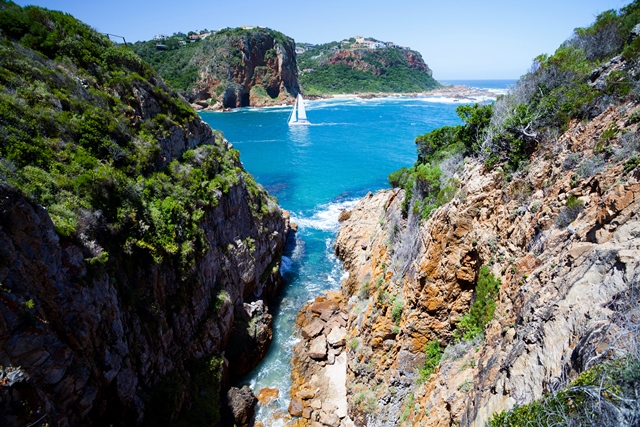 The beautiful Garden Route starts at Mossel Bay and takes in the lovely coastal towns of Knysna, Hermanus, Plettenberg Bay, George and the Outeniqua and Tsitsikamma National Parks, where roughly 300 species of bird life are to be found together with hiking trails and eco-tourism activities focusing on socially responsible travel, personal growth and environmental sustainability. African Eagle Tours offer a choice of tours from two to four days.
Find your Mango flight to George with Travelstart!
19. Panorama Route Tours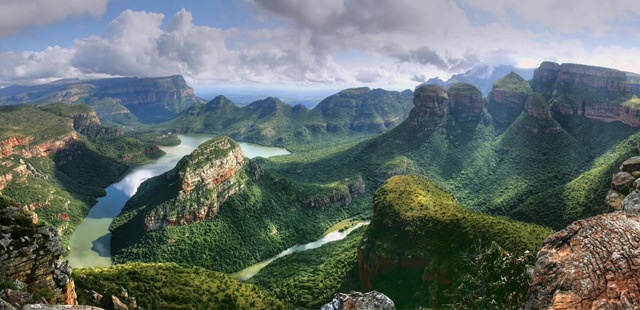 The Mpumalanga Panorama Route, which lies in north-eastern South Africa, is a wonderful way to see the country in all its glory. A tour with African Safari Adventures takes you through Blyde River Canyon, scenic landmarks such as God's Window, Wonder View, the Pinnacle, The Three Rondavels and Mac Mac Falls. Half an hour away from Graskop, the gateway to the Panoramic Route, is the town of Pilgrim's Rest, where you will relive the excitement of the 1873 gold rush by trying your hand at gold panning. On your route, you may glimpse some of the local wildlife, such as kudu, oribi, klipspringer, dassies and grey rhebuck.
20. Big 7 Safari Tours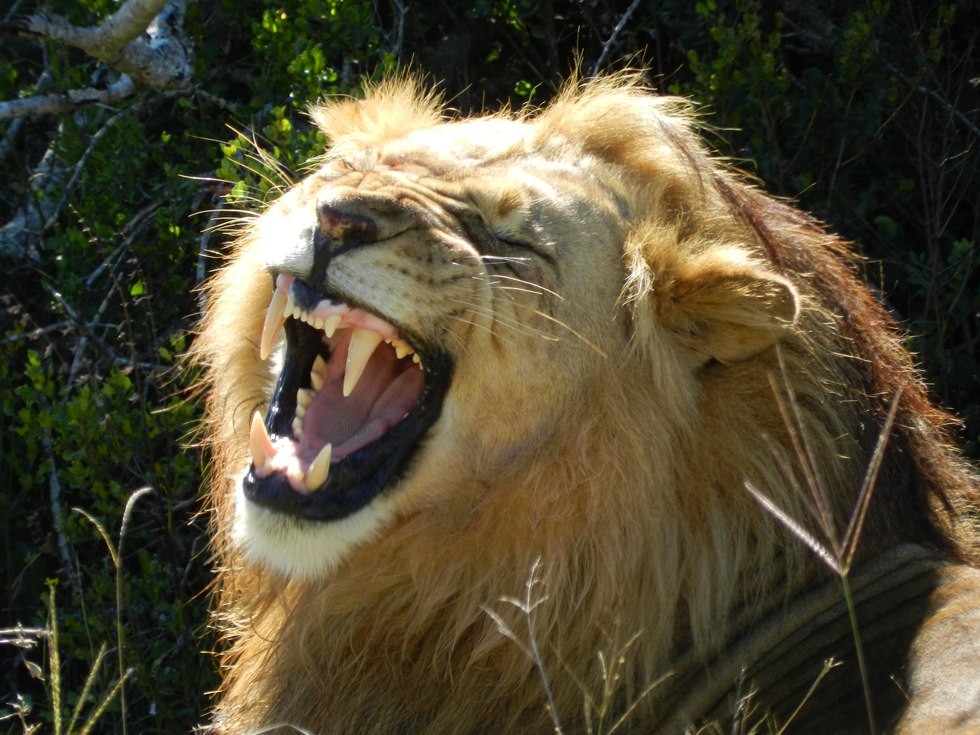 One major attraction of this charming country is its fascinating wildlife. One of the best ways to appreciate it is by taking a mixed safari. Luckily for you, Alan Tours offers its Big 7 Safari Tour, which starts in Port Elizabeth and includes an overnight stay with meals. The tour incorporates a marine safari excursion, with dolphins, seals, sharks and the seasonal humpback and southern right whales, and guided tours of the Addo Elephant National Park, where you will be looking for some of its 550 resident elephants, buffalo, lions, leopards, many species of antelope, zebra and warthogs, not forgetting the varied bird life. After breakfast, you will tour the local dune fields and then on to the Khoikhoi middens ancient seashell heaps.
---
The diversity South Africa offers in its landscapes, cityscapes, people and culture has put it firmly on the map as a touring destination. Whether you're self-driving, or looking to meet new people by joining a guided tour, you can be sure a world waits at the foot of the African continent.
Born and raised in London, Sandy's wanderlust took root when her family moved to South Africa. While having travelled most of the world during her career in the travel industry and spending 10 years in beautiful San Francisco, Sandy now travels between her current home in warm, lively and gourmet friendly Italy and South Africa.