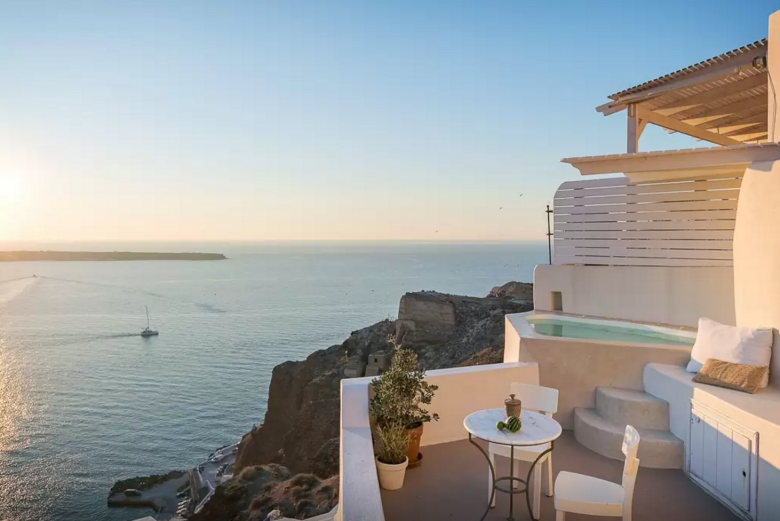 Next holiday sleep in a castle, on a house boat with a window view of the Eiffel Tower, in a clock tower in central London or go Game of Thrones in a historical stone tower in central Hvar, Croatia. Unusual accommodation makes for fun memories. The best part is that most of these properties offer competitive rates compared to the more conventional accommodation available. These Airbnb favourites belong on your travel wishlist:
1. St Pancras Clock Tower Guest Suite, London
Image courtesy of airbnb
First prize goes to the guest suite in the clock tower of Sir George Gilbert Scott's gothic revival railway hotel building from 1868. The guest suite has its own bathroom and shower and can sleep up to 4 people. This incredibly popular listing on Airbnb allows you to experience London from a completely new perspective. Step out your door and find yourself in the midst of the greatest city in the world, as the saying goes, when you're tired of London, you're tired of life.
R3371 per night, not bad for a pad in central London.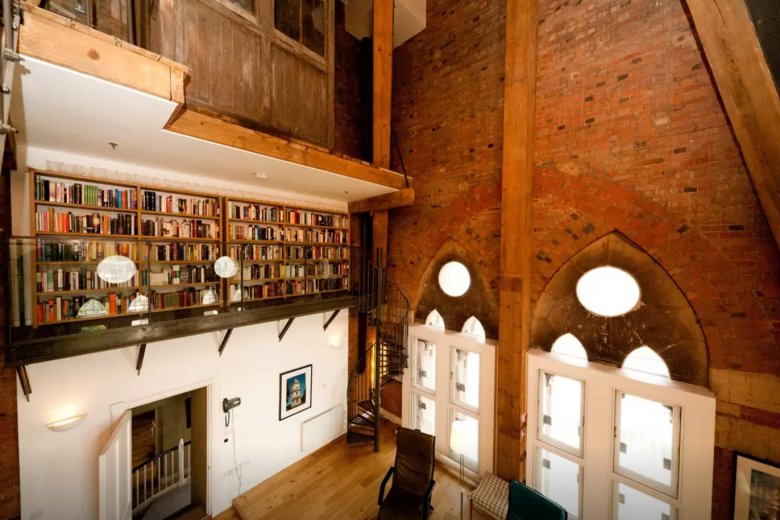 Image courtesy of airbnb
Find great deals on flights to London here.
Tips for getting the booking you want
Book as far in advance as possible, 12 months is ideal.
Check to see that the Airbnb host is verified and that they have many positive reviews.
Make sure your own Airbnb profile has as many verifications as possible and connect it to your Facebook page so that your host feels confident that you are who you say you are.
Consider going on a short weekend trip using Airbnb to improve your rating if you are a first-time user.
Stick to you and your host's agreement about logistics in terms of collecting and depositing keys. This makes for a smoother handover procedure.
2. Houseboat by the Eiffel Tower, Paris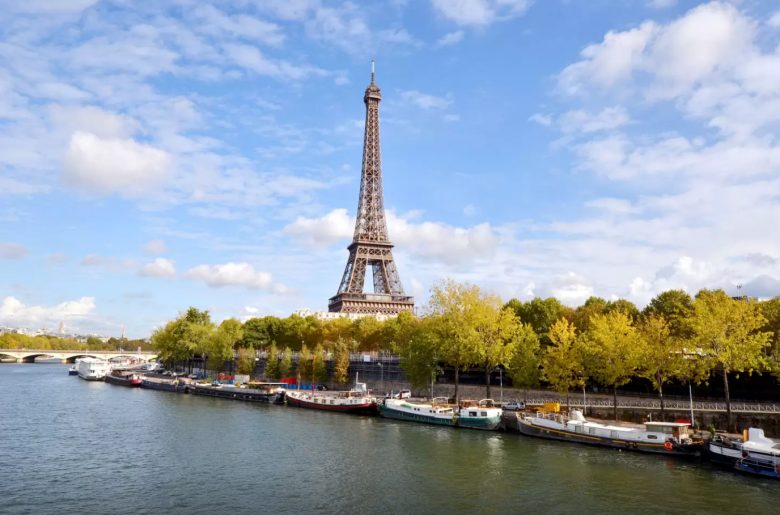 Image courtesy of airbnb
You and your partner could spend your days in Paris breakfasting on the Seine from your private houseboat with the romance of the Eiffel Tower as your backdrop. This Airbnb listing sleeps 2 at a cost of R2617 per night.

Image courtesy of airbnb
3. Stay in a Frank Lloyd Wright original in Two Rivers, Wisconsin, USA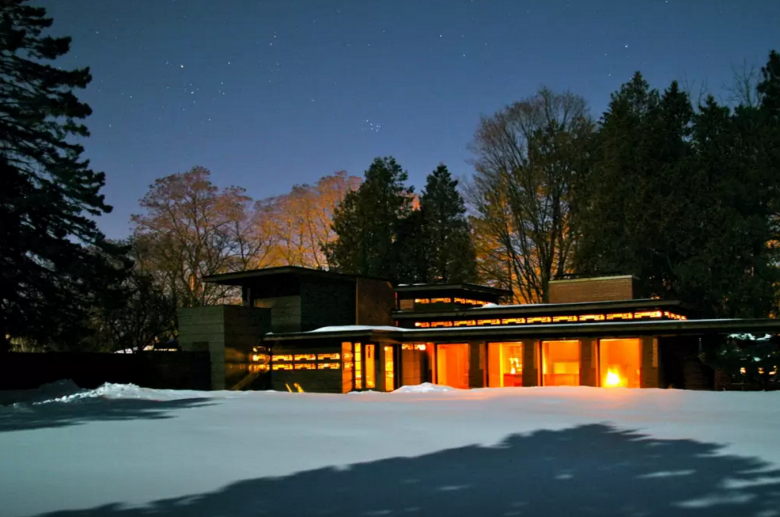 Image courtesy of airbnb
Architectural appreciators will go nuts for this canonical building. It sleeps 6 at R6542 per night and up to 8 at an additional charge of R730 per person. Wright's creation blends in beautifully with the surrounding landscape of Two Rivers, a historic American fishing town.
4.Enjoy the magic skies of Elqui Valley, Chile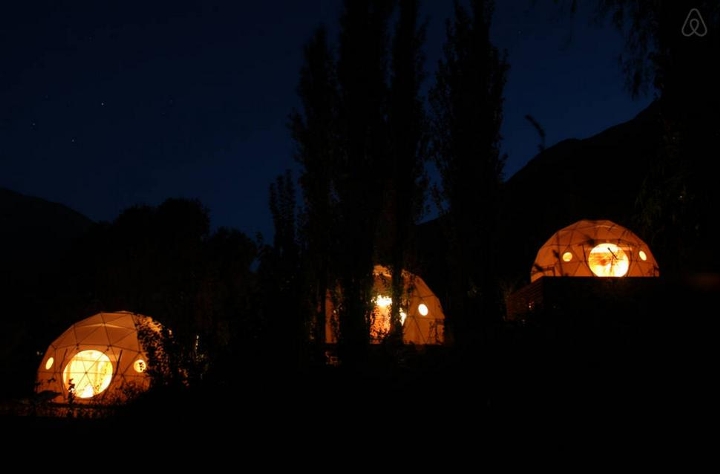 Image courtesy of airbnb
Stay in the only Astronomic hotel in the Southern Hemisphere in Paiguano, Chile. Lie back and admire the starlit view from the comfort of your bed. Your suite sleeps up to 4 at an affordable R2925 per night.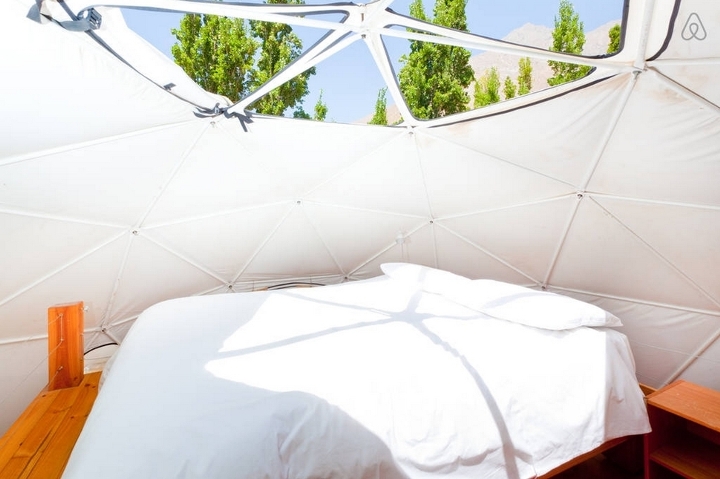 Image courtesy of airbnb
5. The best excuse for a party, hire an entire Scottish castle for you and 12 of your closest friends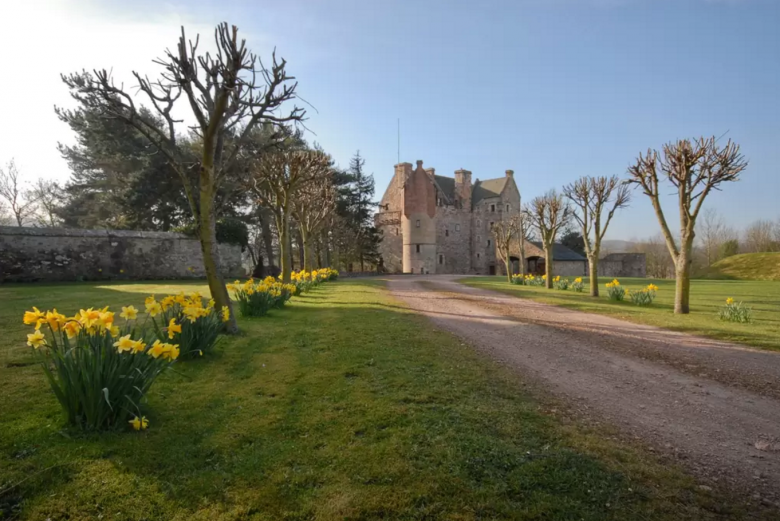 Image courtesy of airbnb
Fancy exploring the heart of Scotland (just 15 minutes drive from St Andrews and an hour from Edinburgh) from your base of a 12th century castle you get to call home! The castle costs just R852 each if you divide the total cost of R11078 between 13 people.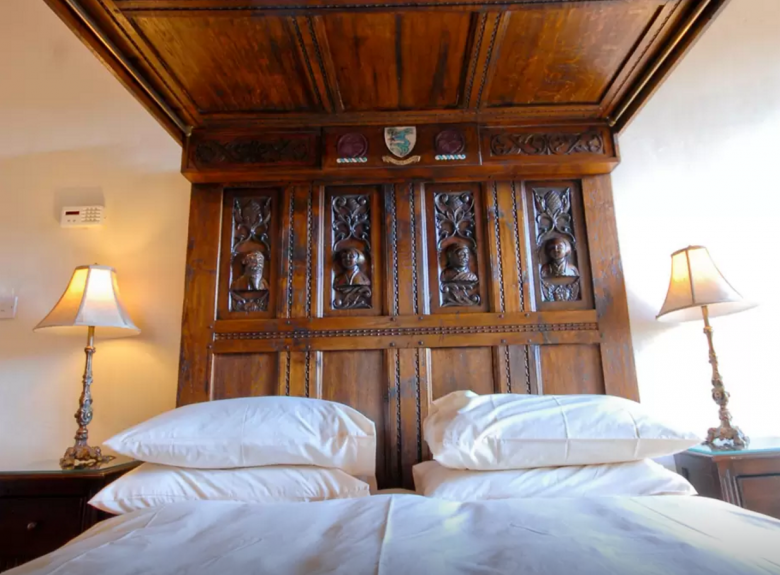 Image courtesy of airbnb
6. Squeeze into the historical Nakagin Capsule Tower in Tokyo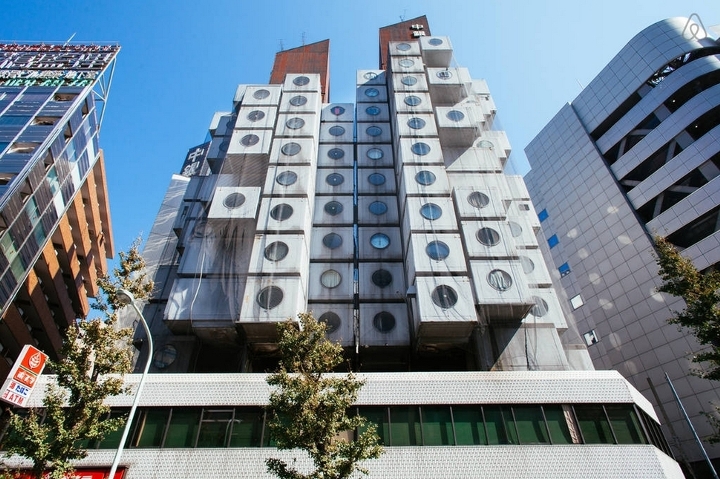 Image courtesy of airbnb
Suspended over Tokyo, you might feel like you are sleeping in a washing machine but it's all part of the experience. The famous building by Kisho Kurokawa is a beloved part of Tokyo's architectural landscape. Your tiny capsule suite sleeps two at R2217 per night.
7. Stay in the whimsical Seashell House on the Isla Mujeres in Mexico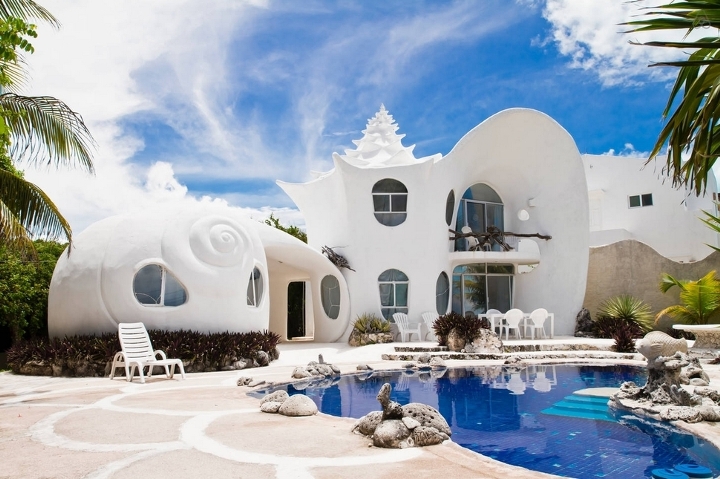 Image courtesy of airbnb
The fantastically-designed Seashell House sleeps 4 at R4603 per night.
8. Your own private Santorini sunset at the Fisherman's Cave House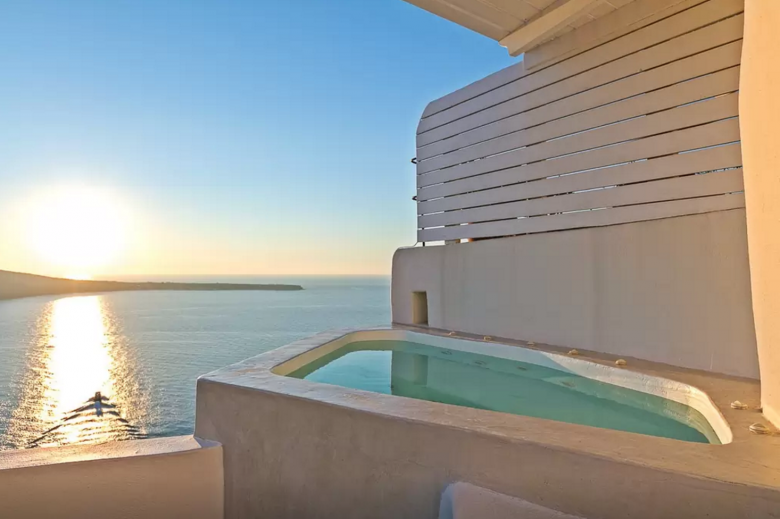 Image courtesy of airbnb
Santorini sunsets in the village of Oia can be a crowded affair, not if you're lucky enough to be staying in this traditional fisherman's home suspended on the cliff 150m above sea level. The house is equipped with a jacuzzi and can sleep up to 5 people. It is a splurge at R4389 for two with the additional three guests paying R1031 each, cleaning and breakfast included.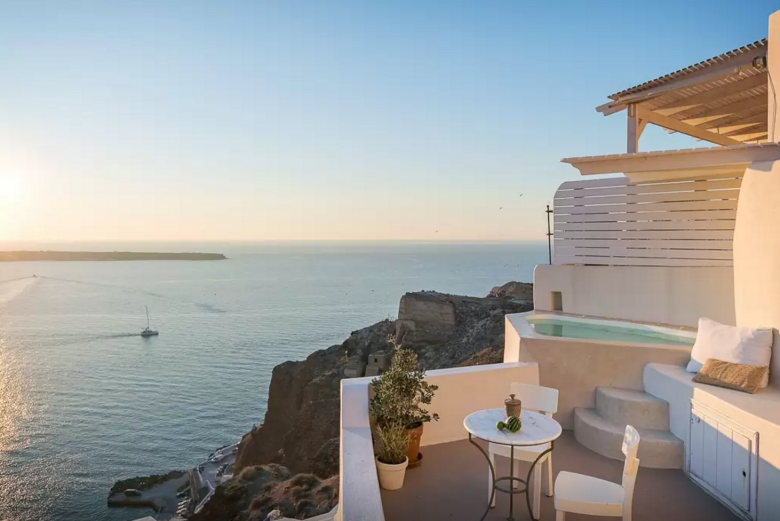 Image courtesy of airbnb
9. Stay in a Korean traditional house in Hanok conservation area in Seoul
Image courtesy of airbnb
This airbnb listing is a historical gem built in 1934. Experience life in fast-paced Seoul as it was 80 years ago. R2771 a night for 3-4 people.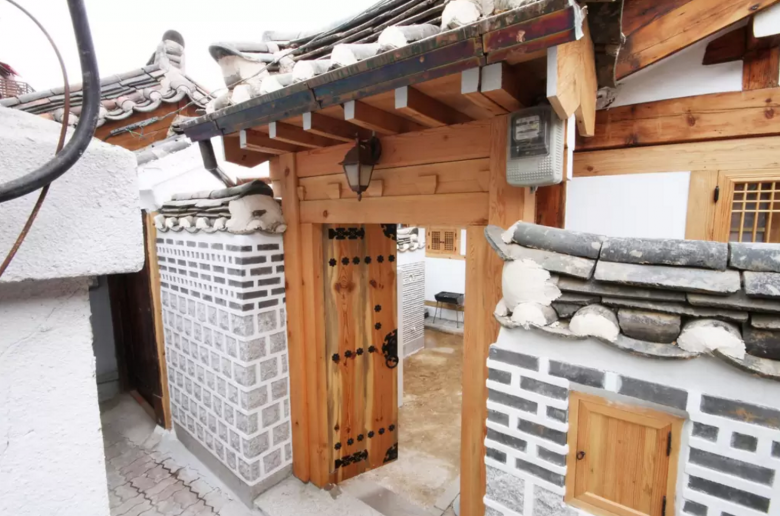 Image courtesy of airbnb
10. Hvar Tower, Croatia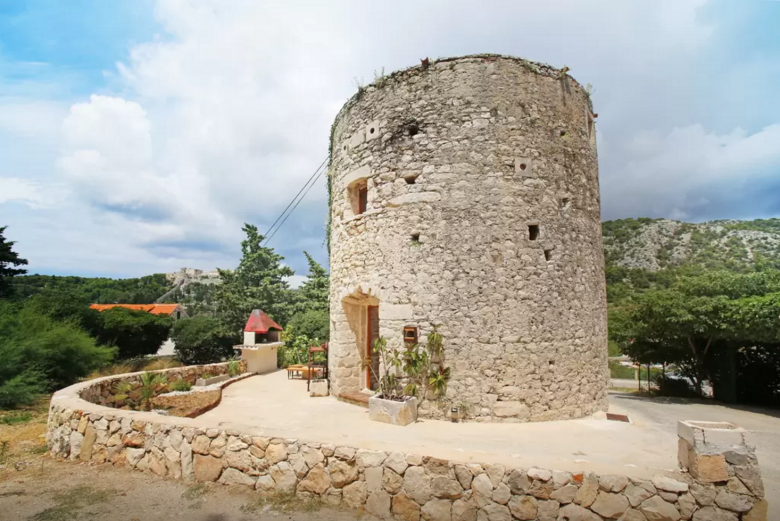 Image courtesy of airbnb
This home in a stone tower in central Hvar will add a Game of Thrones dimension to your family holiday in Croatia. The old tower 'Ruina di Molino a Vento' was built in 1761 by the Franciscans as a windmill and sleeps 6 people. The price very reasonable at R2920 a night for 6. Be transported back in time when you wake up facing the blue of the Adriatic Sea from the comfort of this heritage building.

Image courtesy of airbnb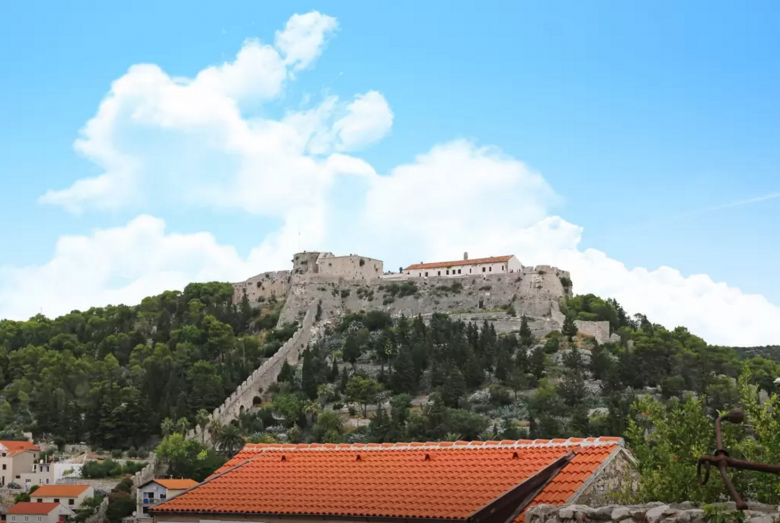 Image courtesy of airbnb