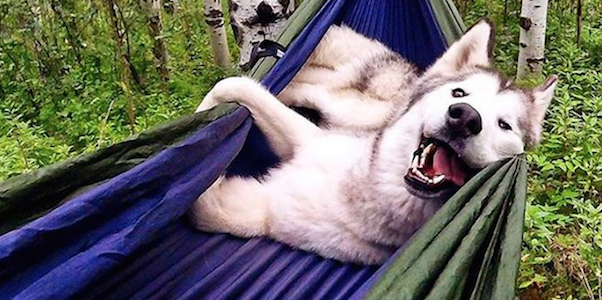 Take your best friend camping along with the rest of the family. This much-requested post brings you the most picturesque spots to pitch your tent this summer, and the best part is they are pet-friendly.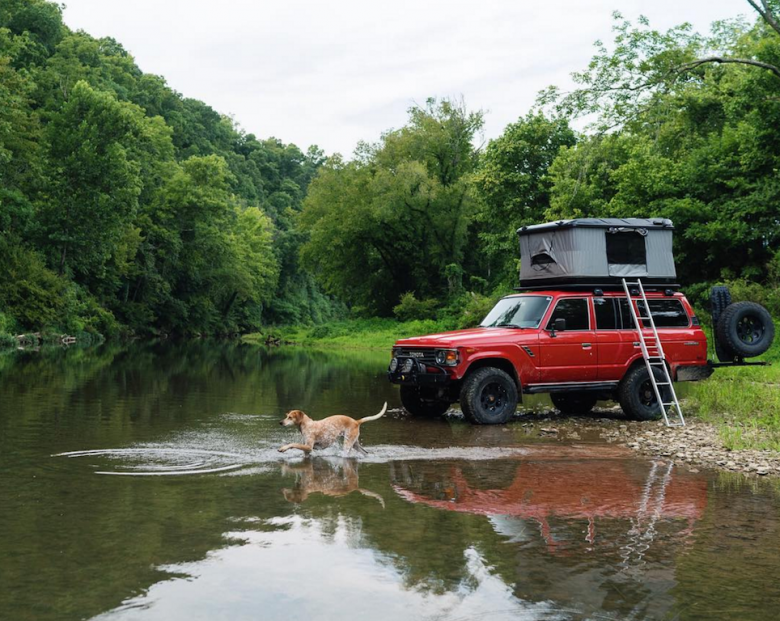 Courtesy of thiswildidea via Instagram
Though we are confident the information below is factually accurate – always check with the owners over the phone before booking.
Eastern Cape
Ocean View Forest Reserve & Guest Farm, Komga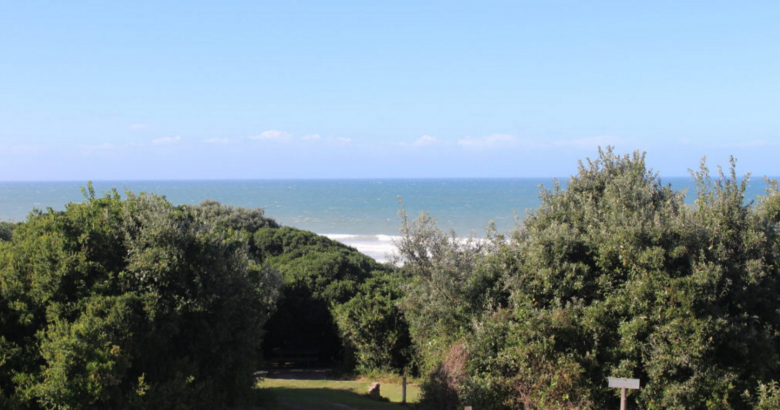 Registered as a Natural Heritage Site with a picturesque view of the sea, this spot located about 65km from East London welcomes all animals all year round. Just be sure to call beforehand to make arrangements.
Important: vaccinations for rabies, distemper and horse sickness must be in order.
There are many hiking trails to do, as well as easy access to great walks for dogs, plus there are three beaches an easy drive away.
Price: R200 per person per day, pets stay free.
Contact Nicky on 043 831 2140 or 0845070973.
KZN
Mountain Shadows Holiday and Guest Farm, Kamberg Valley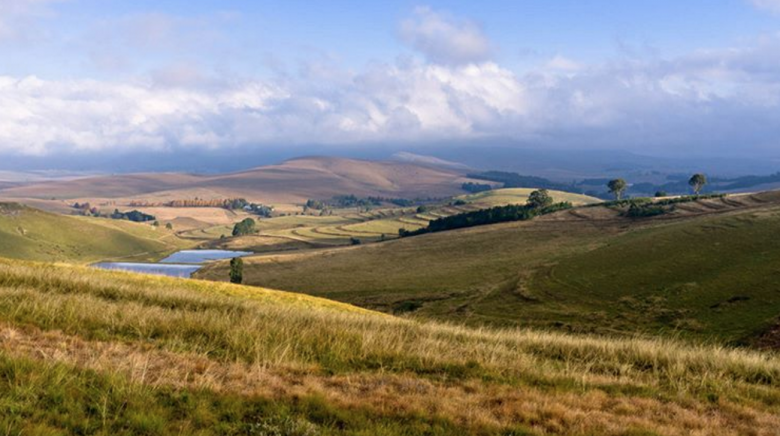 Courtesy of pictorexsa via Instagram
Tucked beneath charming mountains just 30km from Giant's Castle, this peaceful spot in the Kamberg Valley has 21 campsites on offer, with caravanning also an option.
Electricity and ablution facilities are available.
Trout fish in the dam or in the Klein Mooi River along the northern boundary of the farm, go horse riding, hike to view incredible San Rock Art and if you're feeling particularly energetic climb Mount Lebanon or Cleopatra nearby.
You can also visit the Midlands Meander or pay a day visit to Highmore/Kamberg Nature Reserves and Hlatikulu Crane & Wetland Sanctury.
Small dogs, guide dogs and caged birds welcome all year round by arrangement, call ahead to confirm.
Dogs must be leashed at all times when outside.
Price: free for pets.
Contact: 083 441 5567.
Western Cape
Klondyke Cherry Farm, Ceres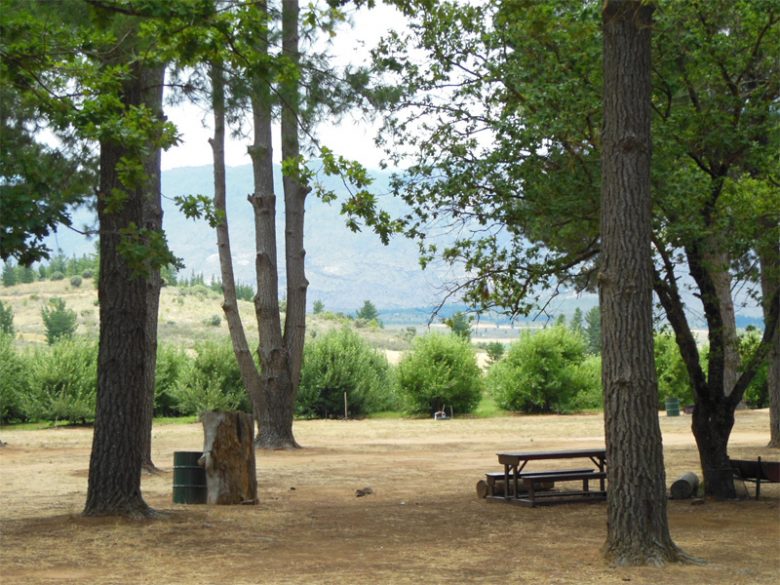 Courtesy of Klondyke Cherry Farm
Though cherry season only lasts from November until the first week of January each year, this lovely spot is a joy all year round. Lovers of serenity will be happy to know that no scramblers or quad bikes allowed.
There is lots of shade available under the old trees.
8 electricity connection points for tents/ vans.
There are two ablution blocks but only two hot water showers.
Price: R60 per person person per night. Firewood is available at R20.00 per crate.
Contact: 087 550 0232.
Not in the mood for hauling out the tent pegs? We have more options of pet-friendly accommodation here:
Secret Falls, Tulbagh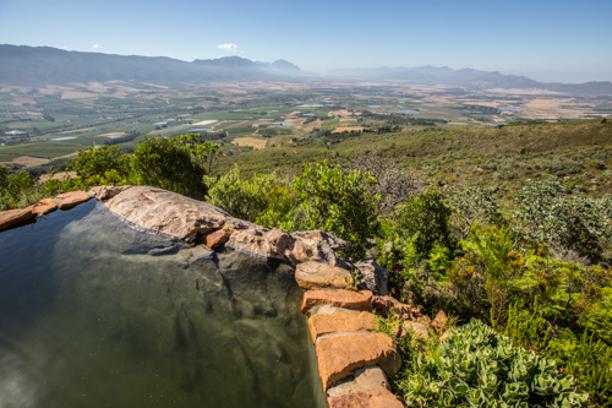 Courtesy of Secret Falls Tulbagh
A truly magic spot, 4x4s are necessary to reach the remote Secret Falls campsite. It is worth renting out in its entirety for a weekend with friends or family.
There are 9 Campsites and a luxury site with a Lapa coming soon.
Hot water showers, no electricity.
Take you rubbish home as there are no bins.
No music allowed [except on 31 December] or when you book out the entire campsite.
No generators or running engines.
No fires when it's very windy.
Well behaved social dogs are allowed.
Price: R130 per person for those aged 12 and up, R70 for those under 12. R70 per dog, 2 dogs allowed per site. R70 for trailers.
To book out the entire campsite it costs R1560 whether there are 2 or 12 people. And it costs R2340 to book out the campsite for 13-18 people. Any additional adults will be charged a normal rate.
Contact: 082 393 4704

Courtesy of Secret Falls Tulbagh
Beaverlac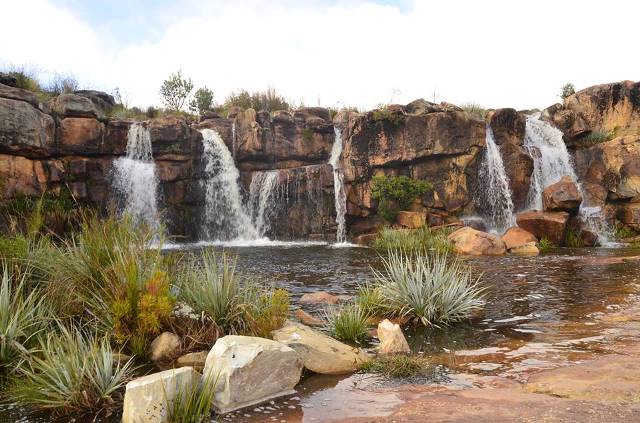 A firm favourite with weekending Capetonians, Beaverlac boasts magnificent scenery and a short walk to a crystalline mountain pool with a waterfall.
Friendly and well-behaved dogs are most welcome.
Price: R50 per dog per night, R30 per car, R60 per person, R40 for those under 18, free for kids under 4.
Contact: 022 931 2945.
Good to know:
Remember to bring your own braai-grid.
To ensure that everyone has a relaxing time no music of any kind is allowed, including car radios, cell phones and drums.
There are no electricity points in the camping area.
The gate closes at 9pm and opens at 7am.
There are no card facilities so remember to draw cash.
The shop sells wood, beer, wine, ice, bread, snacks and other basic items.
Khomiesdrif, Riviersonderend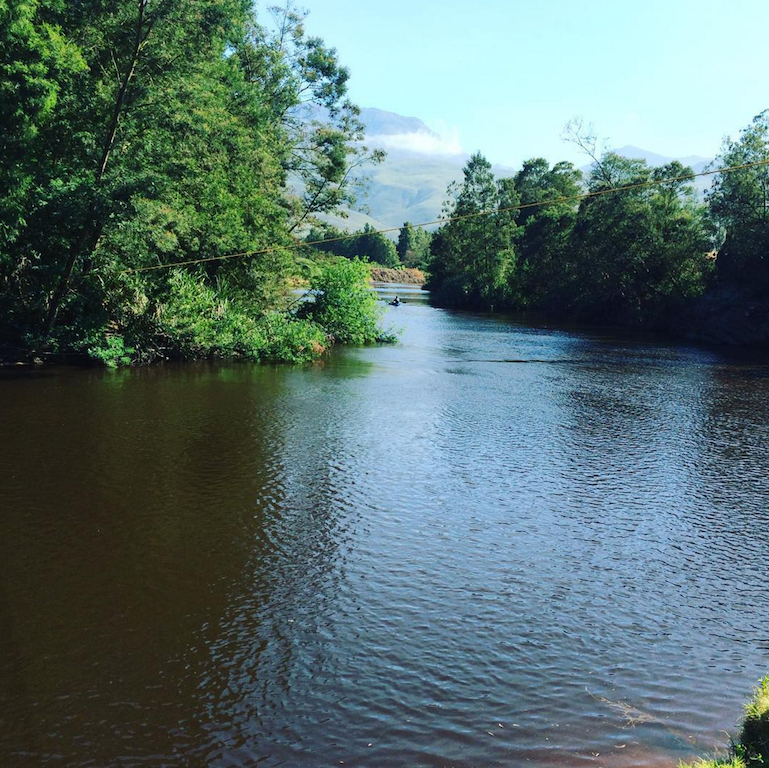 Courtesy of melissaswiegers via Instagram
Just 160km from Cape Town Khomeesdrif Campsite is situated at the edge of a poplar forest, 7km from the town. This is an ideal spot to take your four-legged best friend and the family for a weekend of canoeing on the river, swimming, kayaking and tubing. Avid fishermen will be in heaven.
30 grassed and shaded sites are available to choose from.
There is an ablution block with solar powered hot showers (backed up by gas).
The bathrooms are wheelchair friendly.
Dogs and horses are welcome all year round by prior arrangement.
Price: pets stay free, R280 per stand a night up to 4 persons. R70 per person extra – maximum 6 persons per site.
Dogs must be free of fleas and ticks on arrival.
Contact the office on 028 2611995 and Rykie on 082 9370053.
Klein Kliphuis, Clanwilliam
Courtesy of mermaid.gypsy92 via Instagram
This lovely West Coast retreat boasts visits from duikers at night, and unparalleled star-gazing. Klein Kliphuis is 11km from Clanwilliam on the Pakhuis Pass surrounded by nature.
No electricity but the magic of gas stoves and candles.
Grass campsites with partial shade and a pool to cool off in in summer.
Pool to cool off in.
Small dogs allowed with prior arrangement.
Contact: Joan Penberthy on 027 482 2564.
Limpopo
Thabaphaswa Mountain Sanctuary
This remote bushveld retreat boasts a foefie slide, rock climbing and abseiling, farm dams, mountain bike trails and a mountain spring.
The campsites are well-camouflaged by boulders all the better to spot some of the 168 bird species.
Campers must be fully self-sufficient.
Price: R280 for 2 guests per night.
Contact: Deon and Ankie Richter to book on 082 389 6631 or 015 491 4882.
Kazi Mingi Bush Camp, Waterberg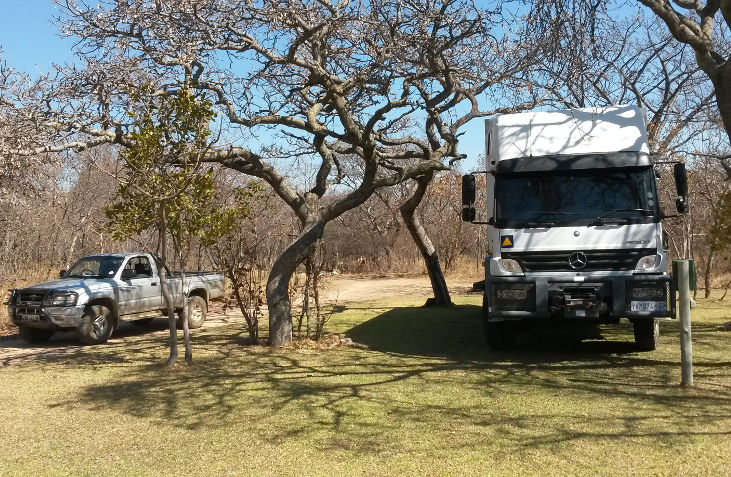 Courtesy of Kazi Mingi Guest Farm
This remote spot offers only five camp sites with bushveld trees for shade.
Water points are close by and each site has its own electrical points.
Three of the campsites are very private each with their own lapa where you can braai.
You can book the whole camp out for a group of 20.
Small dogs are allowed by arrangement.
Price: R120 per adult and high-school child per night, R90 per pensioner per night, R80 per child (aged 6 to 12 years) per night, free for dogs.
Contact: Trudi Nel on 083 255 7590.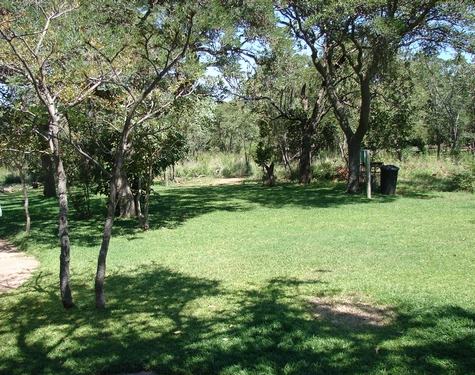 Courtesy of Kazi Mingi Guest Farm
Northern Cape
River Destiny Lodge, Colesberg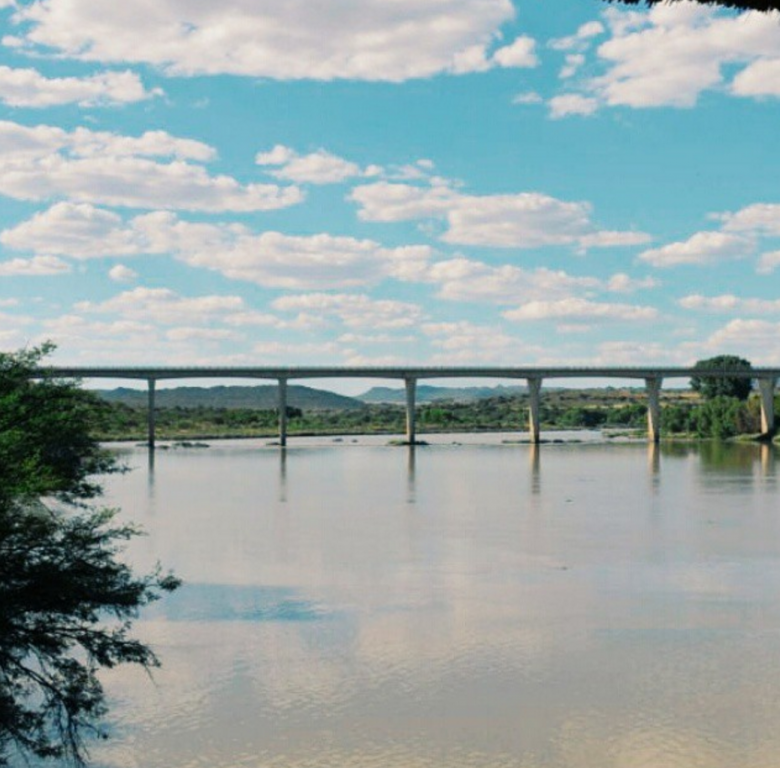 Courtesy of emlynn_lubbe via Instagram
This is an ideal spot to spend the night on a roadtrip between Joburg and Cape Town, though it's so lovely by the Orange River you might never want to leave. Avid fishermen will be happy to know it's just 15 km from the Gariepdam.
Price: R160 per camping site (maximum of 6 people per site).
Check beforehand if you may bring your dog along.
Contact: 051 753 0203.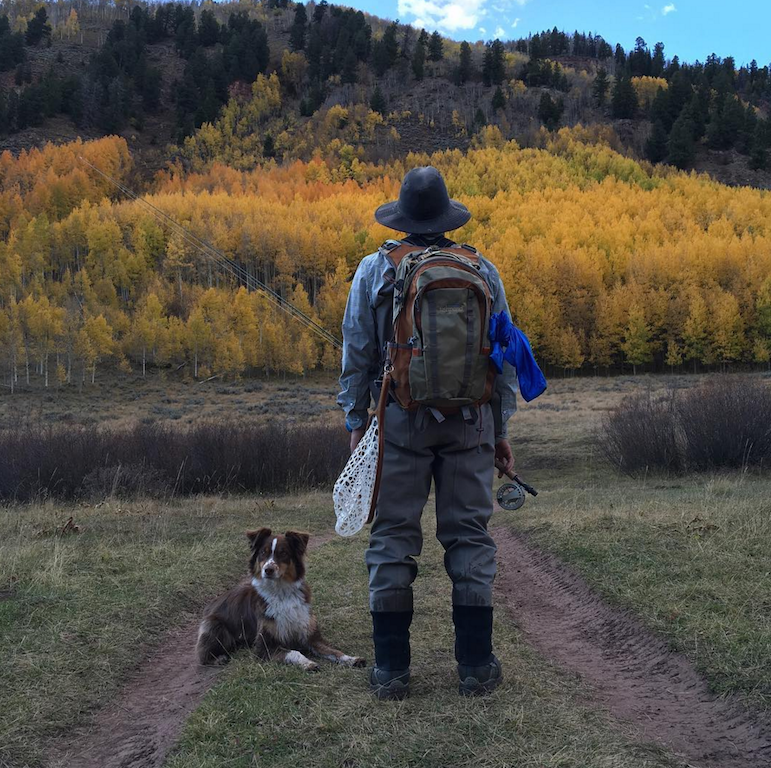 Courtesy of cuthtroatcolorado via Instagram
Header image courtesy of dogscamping via Instagram