Perched on a ridge at the head of a valley, the Buddhist Retreat Centre (BRC) in Ixopo, KZN has been a tranquil and peaceful respite for all those whom it has attracted here.
Dutch-born Durban–based architect and civil engineer, Louis van Loon, had the right idea when he purchased the property back in 1980.  His vision was to create a gentle and sympathetic space for those looking to retreat inwardly and practise the state of mindfulness amidst nature. With a passion for Buddhist teachings and philosophy, he created a place of deep peace and serenity, where not only himself but others could meditate. 
Since then, CNN has featured BRC as one of the 10 finest meditation centres in the world and recognised the centre as one of the best ten spiritual centres in South Africa.
Nature
Only one and a half hours' drive from Durban, you will reach the Ixopo countryside, which inspired Alan Paton's novel Cry the Beloved Country.
BRCs 300-acre property looks out over the Ofafa Valley. You will really appreciate the views from the stupa that rests up at the top. It is the perfect place for contemplating the valley below. A patchwork of rural homesteads dots the lush, green rolling hills receding like waves and contrasts to the deep-blue sky overhead.
It's a sight that can calm even the most stressed-out soul as layers and layers of silence seep into the earth.
The centre's various buildings nestle comfortably and separately amongst tall trees, and lush indigenous bushes, providing a sense of privacy and seclusion. Well maintained footpaths cut through the green vegetation like exposed veins. They provide hours of meditative walking and each path brings about its own revelation.  
You can follow the pine-scented path to the dam, or walk past ancient cycads in the footsteps of the early Voortrekkers and bushmen. Or you can sit in silence in the raked Zen Garden or the bamboo maze of the labyrinth and contemplate your life. 
Birdlife is plentiful here too. You will appreciate that 160 bird species can be found here, including the rare Blue Swallow. The Endangered Wildlife Trust has appointed BRC a custodian for their commitment to encouraging the indigenous biodiversity of the area. Furthermore, Nelson Mandela had declared the Centre a Natural Heritage Site.  
Buddhism
Despite BRCs ethos and culture being broadly rooted in Buddhist principles, they welcome all people from various religions and walks of life. In fact, many of their teachers, themselves, come from different religious backgrounds.
They believe that Buddhism is a way of life rather than a religion. They encourage you to maintain your existing religious values and principles, whilst applying Buddha's teachings to your everyday life. That is, to aspire to live a life of great beauty and meaning. To live compassionately and mindfully and be fully present in the now, thus creating a personal life of peace and joy.
For this, you need to harmonise your inner world with the outer world and reconnect to your authentic being. To do this we need to retreat and meditate in order to radically reshape the way they perceive and experience things. 
What is a Retreat?
Everyone needs to make an appointment with themselves from time to time. A retreat is like a getaway where you withdraw from your routine life patterns to reflect on your inner and outer wellbeing. It gives you a chance to reconnect with who you are in an effort to recharge your exhausted batteries. By taking a step backwards and making time for yourself on a deeper spiritual level, you turn your light back on. 
You relinquish your old position, becoming fully grounded in yourself and become mindfully aware. Through accepting what is happening within us and learning to see more clearly we can connect with a more compassionate heart and clear mind.
BRC encourages that you embark on this personal voyage together with them, in a shared context and offers a wide variety of retreats that you can participate in. They also have bird watching, yoga, cooking, drumming, art, pottery and photography retreats, to name a few. 
Meditation
Happiness and contentment should be part of one's daily life, but somehow these natural feelings elude people. Buddhists often call the untrained mind a 'monkey mind'. It runs all over the place, a fact you often only become aware of when you start to meditate.
Meditation has proven to be particularly helpful to balance emotions and find a new and more meaningful approach to living. By setting time aside each day to meditate, you create a space to allow your mind to settle and to become more peaceful and focused. It keeps you grounded in the present, and in some way is a source of healing the soul and a way of befriending yourself. It makes you feel more in charge of your life. 
Benefits of Meditation
The idea of spending hours in endless silence might seem like a daunting prospect for you, but once you consider the benefits on your health and overall well-being, you may find the motivation in you to experience it. 
By setting aside only 20 minutes of each day for a few weeks, you will not only improve your health but will also develop a strong sense of self-awareness and self-worth. In fact, it is said to decrease dysfunctional beliefs people have about themselves, as well as reduce symptoms of depression, anxiety and even cure panic disorders. 
Like multivitamins for your brain, meditation can revitalize you from a stress-induced burnout. Firstly, it increases the grey matter concentration in your brain that is involved with learning and memory and helps improve your focus, attention and ability to work under stress. Secondly, it prevents you from falling into the trap of multitasking. Too often, changing gears between activities or projects is costly for the brain and in itself is a source of stress. 
Furthermore, meditation can give you a stronger pain threshold and relieves pain better than morphine. Meditation is also beneficial for pregnant women as it increases the bond they have with their babies in the womb.
Noble Silence and Silent Retreats
In addition to BRC's set schedule of retreats, they also encourage unstructured self-retreats. On these, you can do as much (or as little) as you like. The idea is to spend time with yourself in complete silence. By doing this, you create a gentle, sympathetic space where you can get in touch with yourself. 
The centre offers an abundance of activities where you can find meaningful solitude. You can choose to either meditate or read a book at their Buddha Boma, zen sand gardens or at the stupa that rests high up in the valley. Or you can be alone with your thoughts as you wander through the 300 acres of indigenous forests. Admire the beautiful rolling hills and reflect on the things that crowd your life. 
Noble Silence
The practice of noble silence is when you refrain from having any form of conversations. It is a way of creating a psychological space around yourself to better enable you to 'turn the light inward'. It allows you to experience your inner self more fully and to better experience the world around you. When you do this, you listen to your inner voice as well as making you mindful of your surroundings. 
The absolute silence enables you to hear the sounds of the birds and insects as well as the wind filtering through the trees. By doing this it propels you towards mental clarity where you will have a calmer mindset. 
Food
"You are what you eat" is the old cliché that you are no doubt familiar with, but have you ever realised just how profound this notion is and applied it in your life?
As a culture, people tend to generally accept that some foods are good and some are bad but beyond this level of understanding there is no deeper meaning behind the way people eat. They eat habitually and not intentionally. They eat without conscious thought as to what this food is doing within their body beyond the momentary taste sensation in the mouth. And all because they have become so disconnected from the natural world and where their food comes from.
"To keep the body in good health is a duty, for otherwise, we shall not be able to light the lamp of wisdom, and keep our mind strong and clear."  ~Buddha
So how does this all link to our practice of meditation? The answer is simple. People are not eating real food anymore. The problem they now face is an overabundance of chemically-laden products masquerading as foods, and a system that makes it difficult to acquire quality plant food, which is what people require most. They are eating "food-like products" that biology does not recognise.
At BRC they practise organic, homegrown eating, which is all-natural and wholesome. They cook all their fine lacto-ovo vegetarian dishes, with greens picked from their bountiful herb and veggie garden. They even have their own beehives for honey and bake their own bread. 
You won't be disappointed. In fact, they have published three of their own "world-famous" cookbooks (Quiet Food, The Cake the Buddha Ate and Plentiful: The Big Book of Buddha Food) which have easy-to-make vegetarian recipes.
Upcoming Retreats
1. Mindfulness Retreats
There are many great mindfulness-based retreats at BRC.
They will assist you in training your mind to enable you to live fully in the present moment. Before beginning these retreats your mind may be like a butterfly flitting from one thought to the next. To successfully be in a position to practise mindfulness you would have to start by slowing down and settling your mind. Over these weekends, you will take the first steps in developing and practising your own personal mindfulness.
2. Writing Retreats
Love writing? Then this retreat has been crafted just for you! 
'Life writing' is not just about developing technical skills and improving your ability to write. It is also a way to reflect and grow awareness. In order to be a great writer, you would need to live more creatively and less anxiously. 
You would need to get to know the story you are living so that you can ride your story, rather than your story riding you. Through this process, you will enhance your imagination and creativity.
3. Yoga Retreats
If you love yoga, then you will love these two retreats.
The "Vinyāsa Yoga And Meditation: Stilling the mind" retreat not only lets you take part in your favourite activity, it also focuses on helping you release old and limiting beliefs and habits in order for you to experience the truth of who you really are.
Similarly, the "Taste Of Yoga And Zen" retreat will give you an opportunity to really get to know yourself alongside learning more about the eight limbs of yoga and the eight-fold path of Buddhism.  
4. Healthy Eating Retreats
Food and eating can be a source of great joy, but it can also be a source of great suffering and struggle. The centre has a retreat titled "You Can't Fill the Hole in Your Heart with Food", and aims to help you create a healthy relationship with food. They have a non-judgmental and compassionate approach to the principles of mindful eating and will help you break the sometimes destructive patterns and habits you may have around food.  
Through a process of enquiry, they will explore the emotional triggers that often lead you to overeat and binge eat, and how these may be understood and effectively dealt with. By the end of the retreat, the idea is to experience a joyful and peaceful relationship with food and your body. 
5. For the Whole Family
The centre is not just for self-retreaters. Families are also welcome. One of their upcoming retreats is targeted at the whole family. For four days, you and your children (10 years and up) will be kept entertained with games, drumming activities and making art like mandalas and wind-chimes. You can take part in picturesque nature walks and listen to ubuntu stories under the stars and lantern-lit trees. This retreat will instil an appreciation of simple pleasures, joy and gratitude.
6. Meditation Retreats
BRCs "Time To Reminisce, Reflect and Refocus" retreat is another one to really look forward to. You may be experiencing an important issue in your life that you are having difficulty making a decision on. That is because you are fully immersed in it. This retreat will give you an opportunity to distance yourself from them, physically and psychologically, so you can clearly see them for what they are. You can achieve this by taking part in the sunrise qigong sessions, as well as yoga, chanting and meditation. 
Another great meditation retreat to consider is 'Heartfulness Meditation'. This silent retreat will help you to live a more heart-centred life, to manage your emotions more effectively, and to find inner peace and balance in your everyday life. There are daily meditation group sessions, time for journalling, walking outdoors, or simply just sitting with yourself reflecting inward.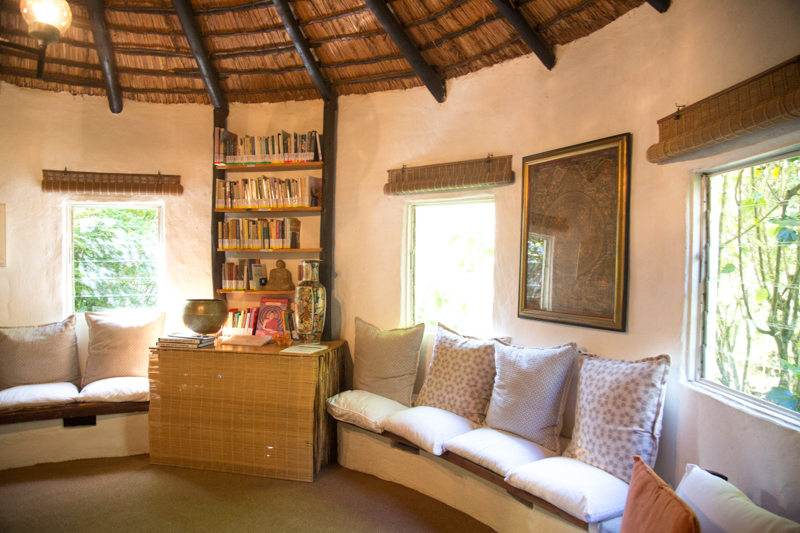 Have you done a Buddhist retreat before? Share your experiences in the comments below.
All information on this blog page was correct at the time of publishing and may change at any time without prior notice. Travelstart will not be held liable for loss or inconvenience resulting from the use of out-dated or incorrectly noted information.