These sunny autumn days beg for a day out of fun along the Cape Peninsula. The whole family will enjoy a slow drive through charming seaside towns to the most south westerly point in Africa, Cape Point. Then head back through the Constantia wine route or head to Imhoff Farm in Kommetjie for family fun followed by a spectacular drive along Chapman's Peak. Penguins, camels, lighthouses, Italian villas – this route has it all!
Start your morning with a beginner surf lesson and coffee in Muizenberg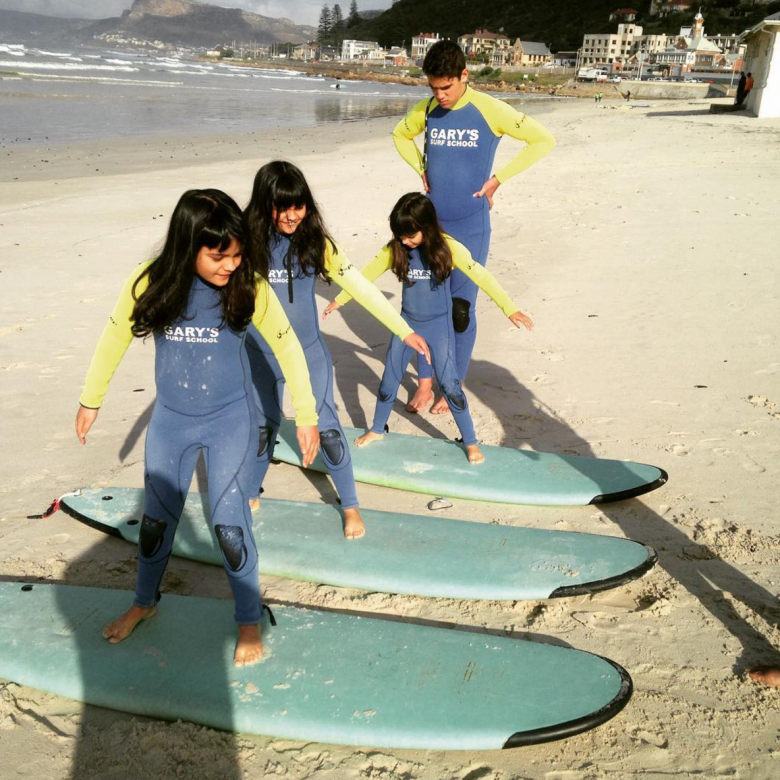 Courtesy garth_hendricks via Instagram
Gary's Surf School offers surf classes for R300 for kids under 12, board and wetsuit included. Gary's surf lessons only take place at low tide for safety reasons so call ahead to plan your lesson. If you already have the basics down then why not rent a board and wetsuit for R100 and take to the waves. After a bracing ocean session head to pastel Knead Café for a strong coffee and frontseat views of the waves.
Gary's Surf School
34 Beach Rd, Muizenberg, Cape Town
Call: 021 788 9839
Cucina Labia for glamour and morning tea in an Italian Villa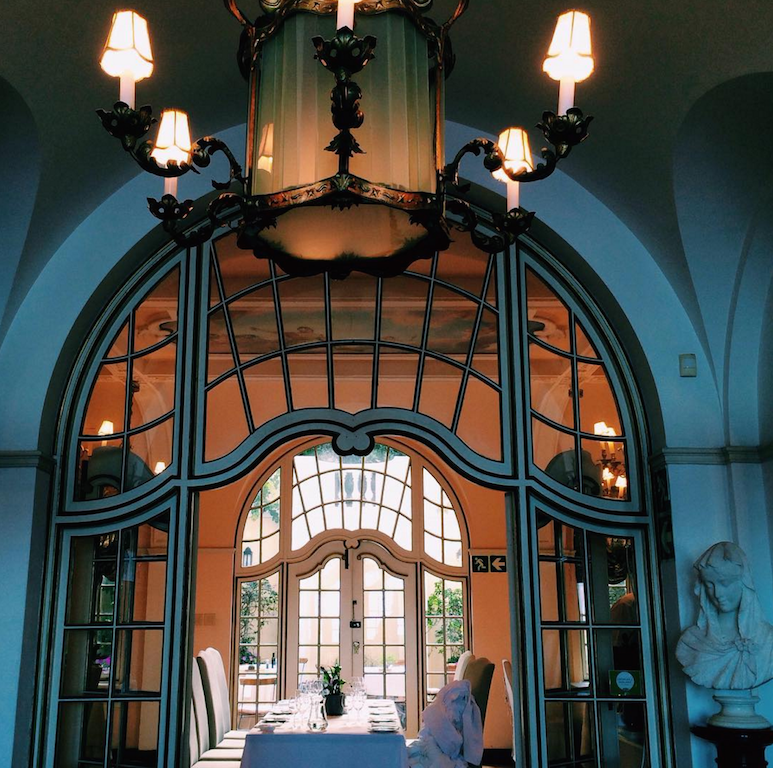 Courtesy sahra_heuwel via Instagram
Capetonians will be familiar with local cinema of the same name, Casa Labia is the former Muizenberg residence of Count and Countess Natale Labia. This lovingly-restored Italian villa is home to a new restaurant by Dish Food & Social, namely Cucina Labia.
Call: 021-788 6062
Open from Tuesday to Friday from 11h00 to 16h00,
and 09h30 to 16h00 from Saturday to Sunday.
192 Main Road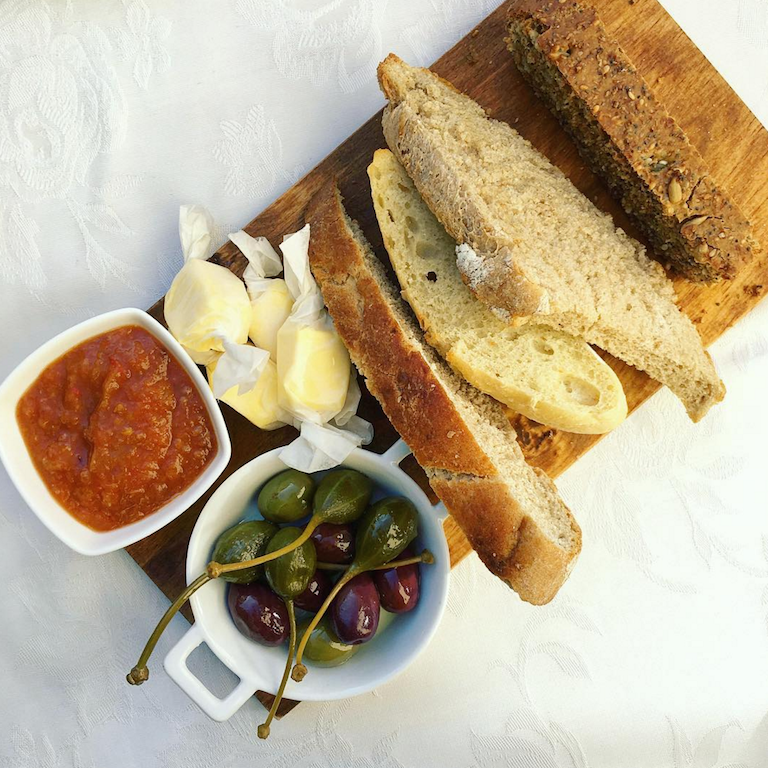 Courtesy of nickyschrire via Instagram
Antique shopping, book shops and pastry in Kalk Bay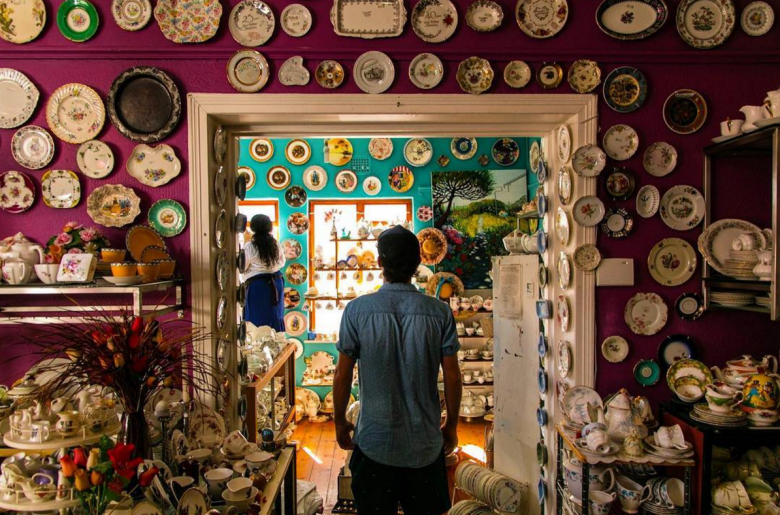 Courtesy jontyq via Instagram
Charming Kalk Bay, just a 5 minute drive from Muizenberg, is a warren of cobbled streets, old book shops, creperies and coffee shops. Olympia Cafe is a must for a proper pastry and coffee but my advice would be simply to wander. The Kalk Bay Trading post has a jumble of odds and ends, old postcards, wooden furniture, print, cutlery, glassware. If you're lucky you may find a real treasure. The kids will love an ice cream from the ice cafe, they're generous with their scoops and there's nothing like walking by the sea with the sun on your face and ice cream dripping to your elbows.
Main Road Kalk Bay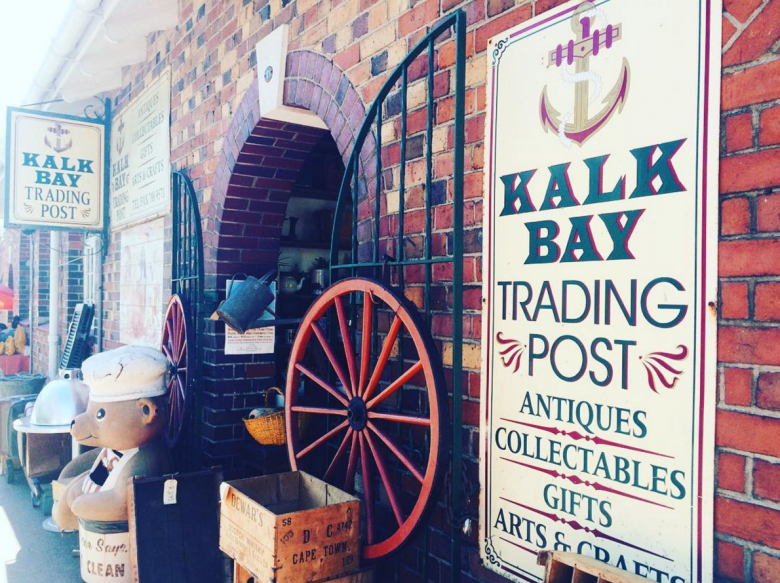 Courtesy stjamesguesthouses via Instagram
Explore the historical stairs in sleepy seaside Simon's Town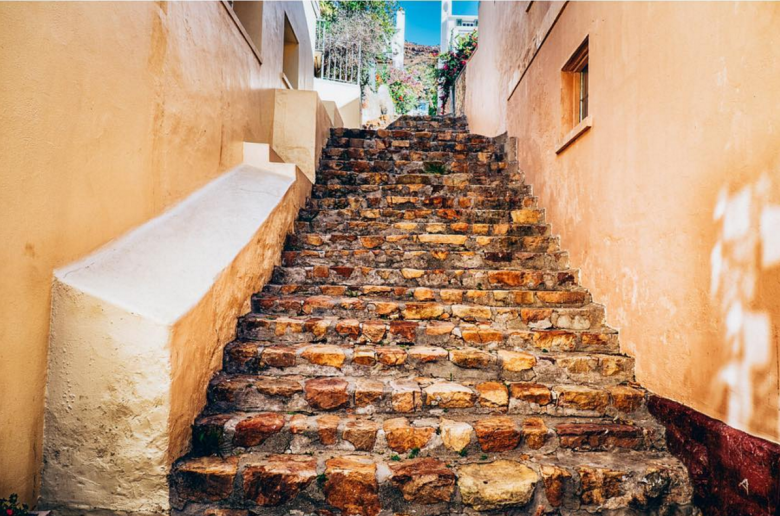 Courtesy randalllangenhoven via Instagram
Simon's Town is home to the South African Naval Museum, the much-loved statue of the hound "Just Nuisance", second-hand book shops and lots of restaurants for a spot of lunch. You can also get a bit of fresh air on a ramble in the mountains behind Simon's Town.
Say "Hi" to the penguins at Boulders Beach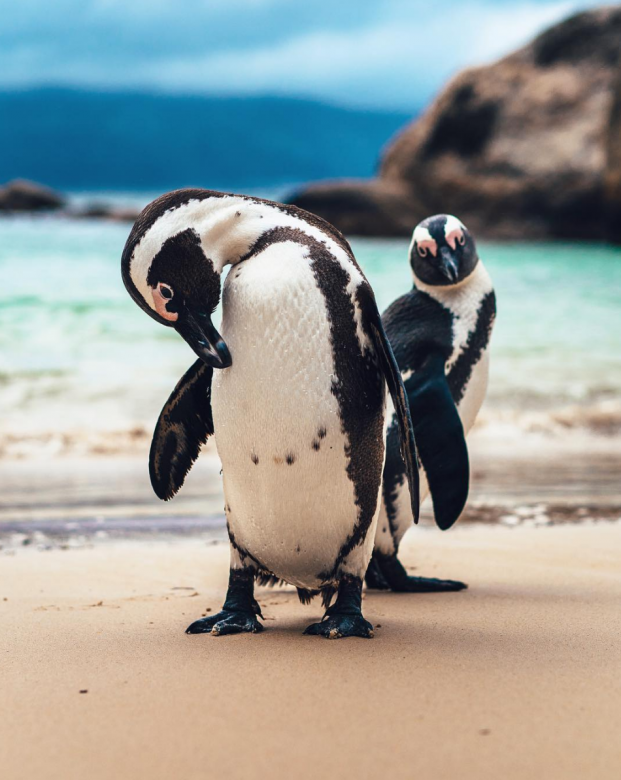 Courtesy of davismccutcheon via Instagram
Boulders Beach has a breeding colony of over 2000 endangered African Penguins. The beach forms part of the Table Mountain National Park Marine Protected Area so an entrance fee is required to protect these dapper birds. Adults pay R60; children under the age of 12 pay R30. Free for Wild Card Holders.
Winter opening hours (April – September): 08:00 – 17:00.
Drive to the end of the world at Cape of Good Hope Nature Reserve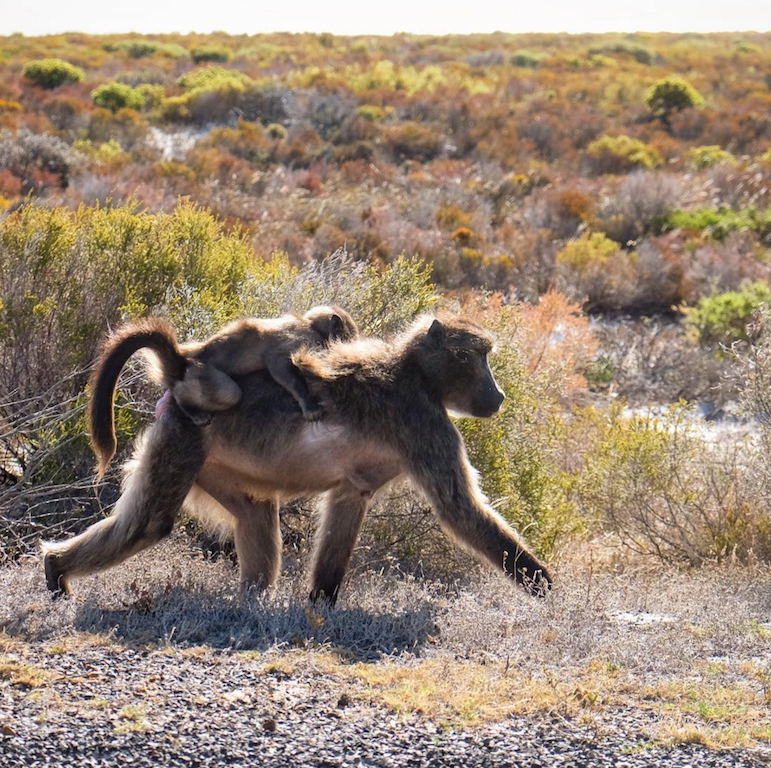 Courtesy of capepointsa via Instagram
Take a drive to what feels like the end of the world, to the most south-westerly point on the African continent, the Cape of Storms where many ships met their match. The old light house stands proud guardian here. Kids will love seeing the baboons in their natural habitat while adults will be bowled over by the incredible view. It is worth taking the funicular for an awe-inspiring view.
Cape of Good Hope Reserve costs R65 for kids (aged 2-11) and R125 for adults. Tickets for the Flying Dutchman Funicular cost R24 return for kids and R58 return for adults.
In winter (April to September) the park is open from 7am to 5pm and the funicular from 9am to 5pm.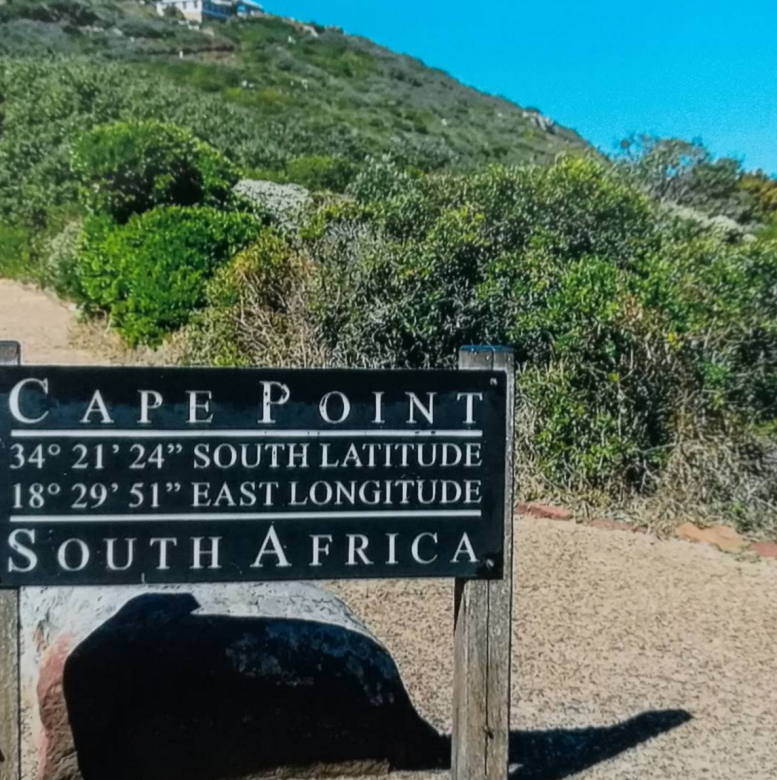 Courtesy of jorrit_ko via Instagram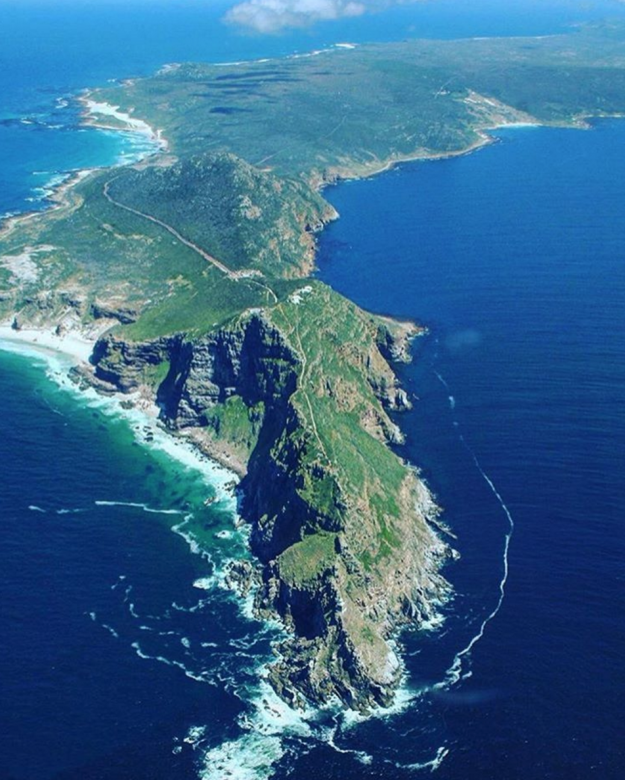 Courtesy of capepointsa via Instagram
Choose your next adventure:
Route 1: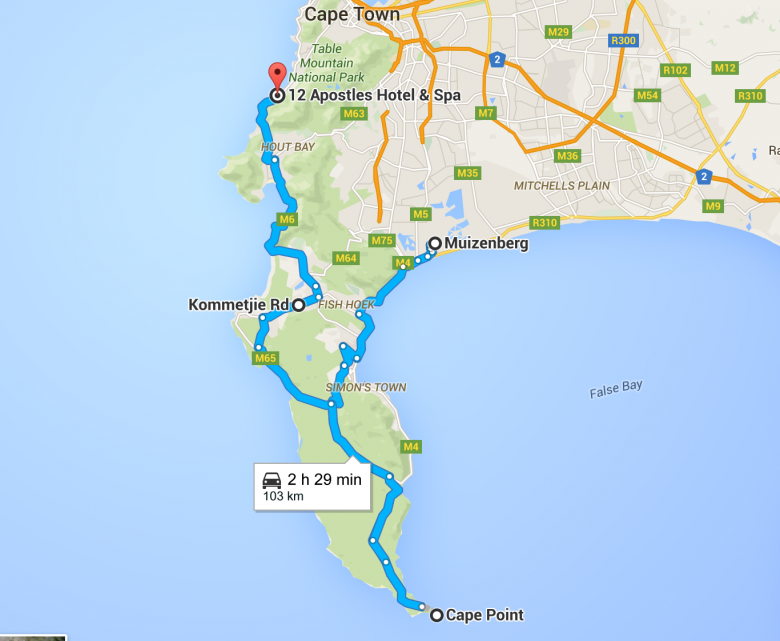 The young at heart will love Imhoff Farm, Kommetjie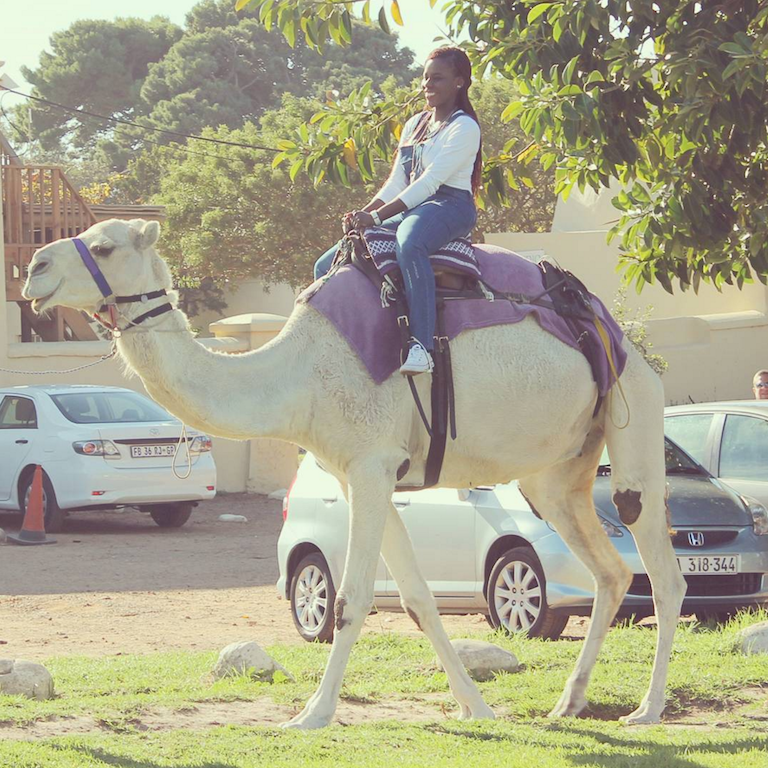 Courtesy of chdmarks via Instagram
Imhoff Farm has it all from camel rides to horse-rides on the nearby beach, paint ball, a petting zoo with bunnies and goats, three restaurants, cheese tastings and a chocolate shop.
Directions from Cape Point: exit Cape Point National Park and turn left onto Kommetjie Road (M65). Pass through Scarborough and, before entering Kommetjie, turn right onto Slangkop Road (M82) towards Ocean View. At the robot intersection (where Slangkop Road rejoins the M65) drive straight across and into Imhoff Farm.
Open from 09:00 to 17:00 from Monday to Tuesday, from 09:00 to 22:00 Wednesday to Saturday and 9:00 to 17:00 on Sundays.
Call: 021 783 4545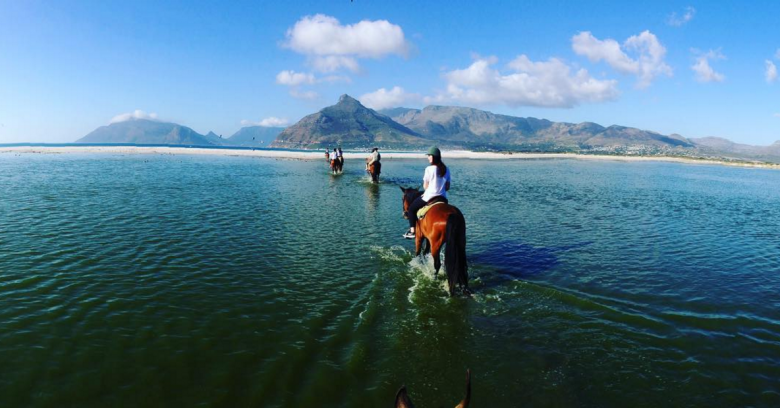 Courtesy of fivesalive via Instagram
Chapman's Peak Drive for spectacular panoramic views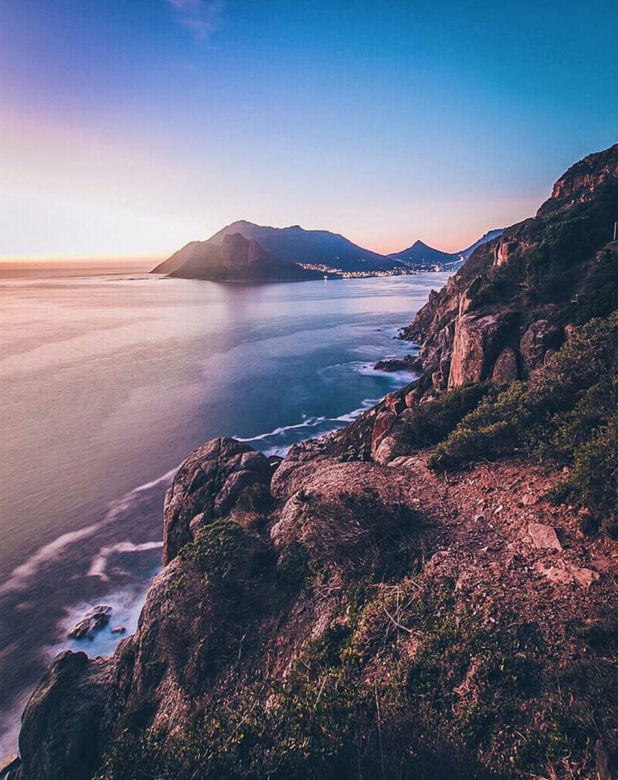 Courtesy of gavman18 via Instagram
Just as picturesque as the famed Amalfi Coast drive in Italy, Chapman's Peak has to be one of the most beautiful drives in the world. The ocean and sky become a wash of liquid space as you wind your way to Hout Bay. There is a R40 toll fee.
Bay Harbour Market, Hout Bay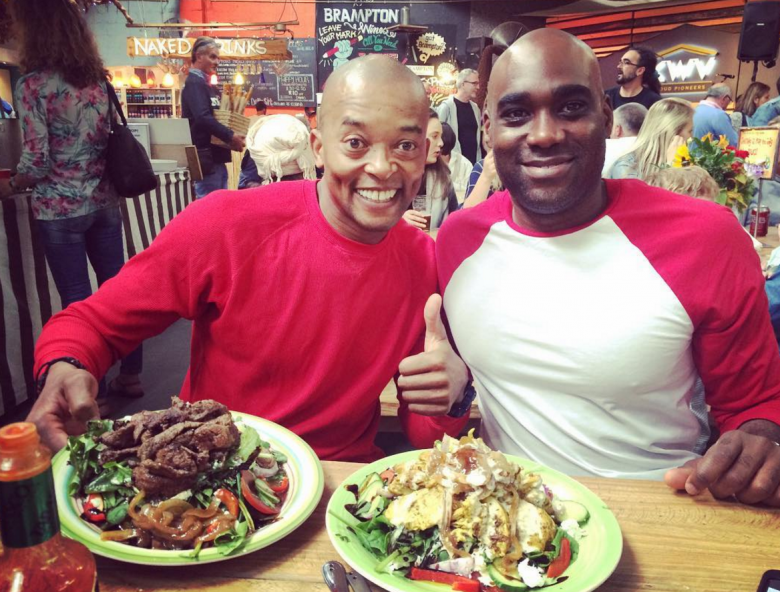 Courtesy of zeslucas via Instagram
Open from Friday Evening and during the day on Saturday and Sunday, the Bay Harbour Market is a friendly and bustling spot. Choose from over 100 food stalls. They have everything from koeksisters to crayfish, cappuccinos and bunny chows.
31 Harbour Road, Hout Bay
Fri:
17:00 – 21:00
Sat-Sun:
09:30 – 16:00
12 Apostles Hotel & Spa Sunset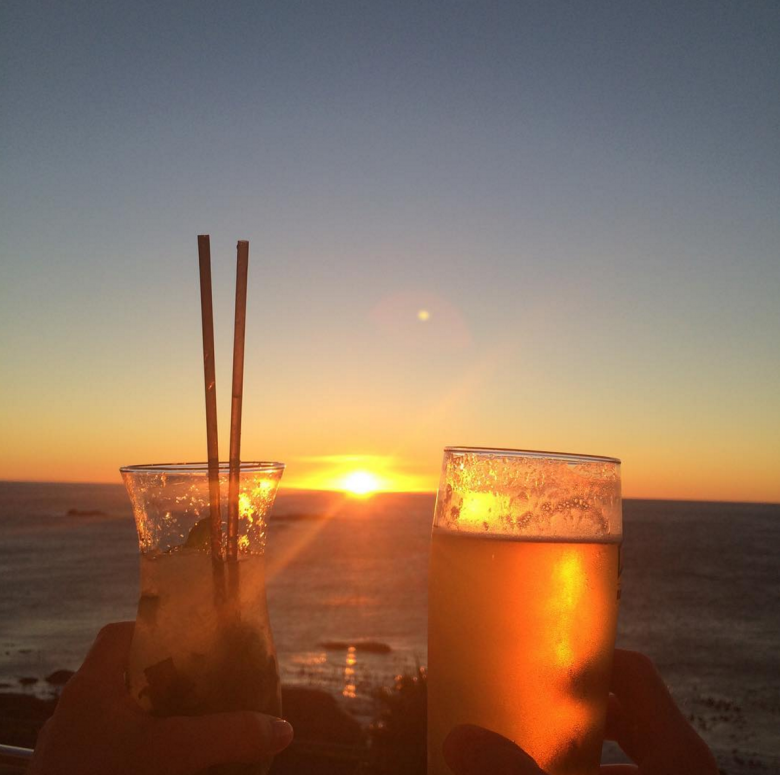 Courtesy of georginafremlin via Instagram
The terrace of the five star 12 Apostles Hotel & Spa on Victoria Drive is a great way to end off your day out.
Call: 021 437 9000
Route 2: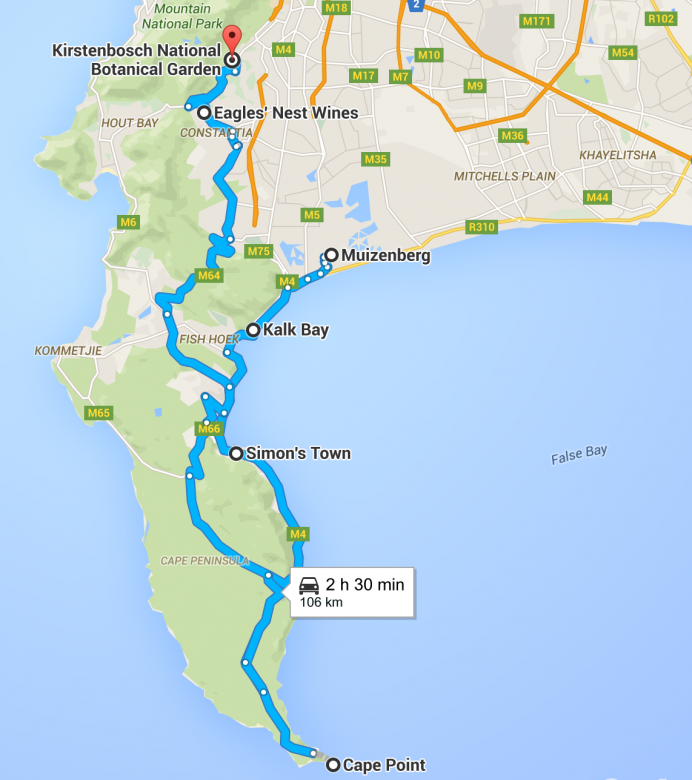 Stop along the Constantia Wine Route on the way back: Steenberg Wine Estate, Groot Constantia, Klein Constantia, Eagles' Nest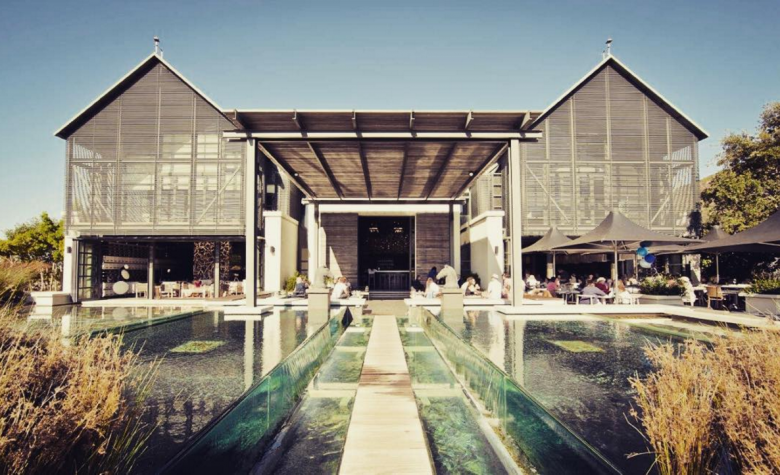 Courtesy of steenberg_farm via Instagram
The Constantia Valley is home to the oldest wine farms in the country just a stone's throw from the city centre. These beautiful vineyards offer a variety of top-notch tasting rooms as well as awarded restaurants and bistros to keep the designated driver happy.
Steenberg Vineyards
Steenberg Road, Cape Town
Open every day from 10am to 6pm.
Groot Constantia
Groot Constantia Rd, Constantia, Cape Town
Call: 021 794 5128
Open from 09:00 to 17:30 everyday.
Recommended: Jonkershuis restuarant
Call: 021 794 6255
Beau Constantia
Open Tuesday to Sunday, 11:00 to 18:00
Call: 082 459 0966
Constantia Nek
Klein Constantia
Klein Constantia Rd, Cape Town
Call: 021 794 5188
Open from 9:00 to 17:00 in the week, from 09:00 to 15:00 on Saturdays and 10:00 to 16:00 on Sundays.
Buitenverwachting
Crest of Constantia Nek, Klein Constantia Road
Call: 021 794 4095
Eagles's Nest
Open for Wine Tasting and Sales Mondays-Sundays from 10:00am – 16:30pm.
Tastings: R50 per person
Old Constantia Main Road
End off with the Kirstenbosch Boomslang Tree Canopy Walk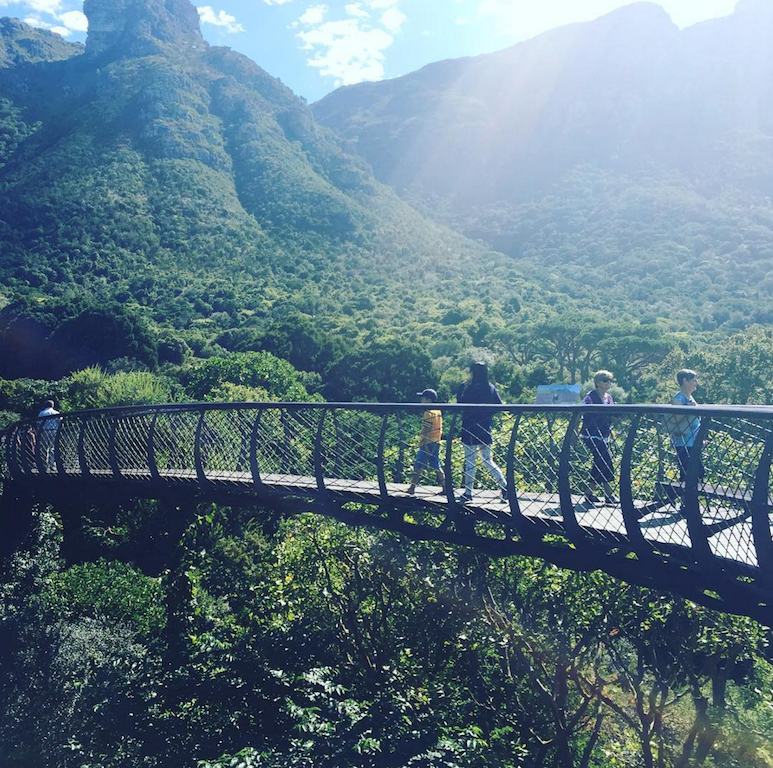 Courtesy vanity_healthandbeautyuk via Instagram
The Kirstenbosch National Botanic Gardens is a peaceful spot to finish your peninsular tour. Kids will love the realistic dinosaur sculptures in the cycad garden and the impressive Boomslang Tree Canopy walkway which snakes its way above the tree tops.
Rhodes Drive, Newlands
Open 8am to 6pm in Winter
Entrance fees:
Free for kids under 6,
Adults: R55,
SA Students (with card): R30,
Free for pensioners on Tuesdays (except Public Holidays)
Children (6 – 17 years): R15,
Call: 021 799 8783
For more inspiration read:
The bright red City Sightseeing buses are a great way to see parts of the peninsula without having to rent a car or drive. The Blue Mini Peninsula Tour and Purple Wine Tour are both available at R170 for a day's tour (you will have access to all the tours with this ticket), book here.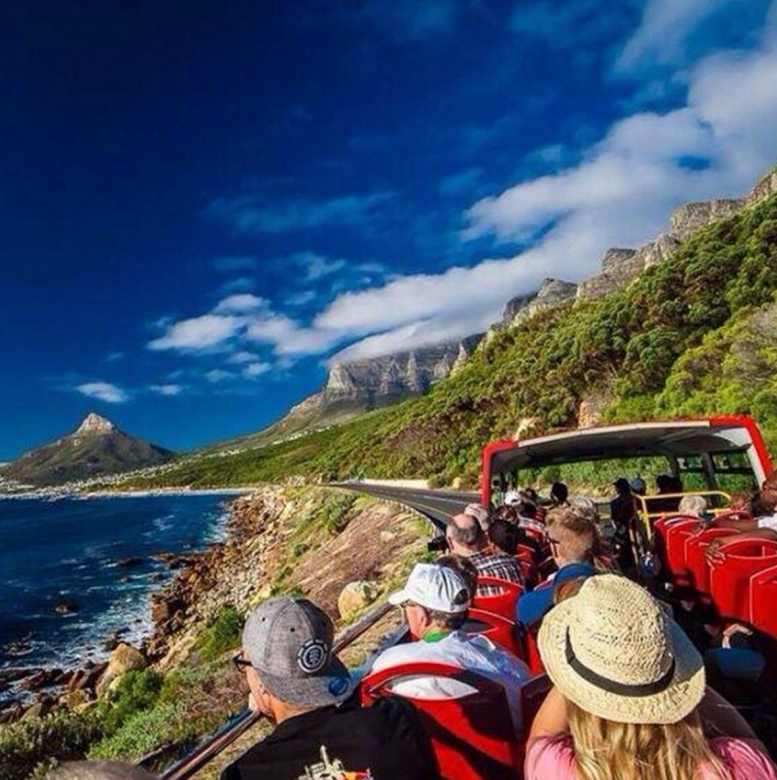 Courtesy citysightseeingsa via Instagram
The Blue Mini Peninsula Tour includes stops at Kirstenbosch Gardens, World of Birds Hout Bay and Imizamo Yethu Township, Hout Bay.
The Purple Wine Tour stops at Groot Constantia, Eagles' Nest and Beau Constantia.