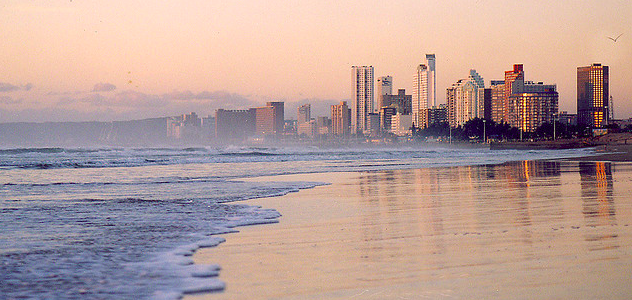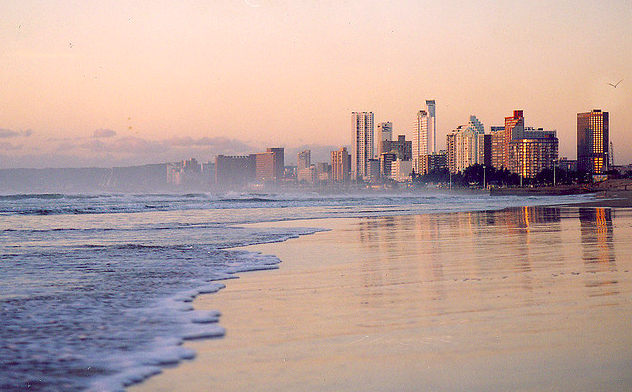 Is there anything more Durban than the beachfront? I don't think so. From the Seventies array of colourful architecture lining the shore to the ladies selling Zulu trinkets alongside cheap Chinese toys on blankets under umbrellas, the beachfront is the place to experience the real Durban.
While it's true that Durbs-by-the-sea has undergone something of a transformation in the last year or so (in preparation for the World Cup), thankfully the renovations haven't changed the spirit of the place: they've merely added to it. It's now possible to walk along the beachfront all the way from the pastel monstrosity that is the Suncoast Casino to the African wonderland that is uShaka Marine World. While the book-ends of this walk might be tourist traps for those who fly to Durban, the walk itself is filled with Durban legends – from the windswept Battery Beach to the surfing hotspot North Beach and the ever-popular Addington.
There are a few things that simply have to be done if you want to experience the Durban beachfront in all its glory:
Eat a quarter pineapple dusted with chilli. It might sound odd, but it's a local delicacy and really quite delicious once you get used to the burny-sweet sensation.
Eat a soft serve ice cream. Preferably straight after the chilli-dusted pineapple, to ease your burning tongue. This should be a cheap pink and white striped ice cream, served in a luminous orange cone and bought from a broken-down old ice cream truck still playing the song you grew up with.
Go on the cable car at the Durban Fun Fair. It might look a little treacherous, but it's such a fun way to see the whole of the Durban skyline spread out below you. Feeling your feet sway in the air with nothing between them and the beach and ocean below is a feeling you won't soon forget!
Feed the pigeons. Ever since the boardwalk used to house the aquarium, pigeons have flocked here to be fed crumbs by little kids and old folks alike. It's a tradition.
Buy a Zulu trinket. Whether it's a piece of beaded jewellery, a little African doll, a shwe-shwe skirt or an intricately made Zulu hat, make sure you walk away with a memento of your time in Durbs.
Go for a swim! This might seem like a no-brainer, seeing as Durban has deliciously warm water year round, but just in case you didn't realise it: the Durban beach is for swimming! Get in there and experience the warm waves of KZN.
If you tick all six of these boxes, you'll have experienced a taste of the real Durban beachfront. And that, as they say in Durbs, is kiff.
Image: Frames of Mind