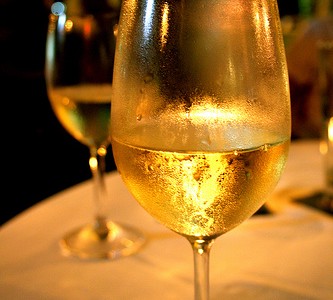 Easyjet might not be the first place people think of when they hear the word Class A wine, but according to a tasting comparison which was led by wine expert Tom Cannavan the British low cost carrier serves just that. At the tasting which was set up by price comparison site Skyscanner, a panel of 10 wine connoisseurs tasted 12 white wines and 12 red wines from various airlines, both high and low cost. The white wine round was won by Easyjet's Louis Mondeville Cotes de Gasgogne from France. Another low cost carrier did also surprisingly well in the white wine tasting. Easjet's rival Ryanair came in fifth with its Italian Garganega Trebbiano Villa Cardini.
The prize for best red wine in the skies went to British Airways. No low cost carrier managed to bag a prize in this category.
The organizer for this blind taste test James Cave, said he was actually expecting more of the high cost carriers such as Emirates to have done better as they always invest a lot of money in the creation of their on board food  menus and wine lists.
He also said that: "While these results certainly indicate which appear to be the majorities' preferred wines, it is worth noting that the drinking conditions are different at 30,000 feet – your taste buds are dulled, the wine may not be room temperature and the reduced amount of fresh oxygen in the pressurised cabin means your wine won't breathe in quite the same way as it would on the ground. Airlines have to take all of this into account when deciding which wines to offer customers on board."
In other words: When you drink Easyjet's wine on the ground it will taste like washing up water? It might be worth a try.
Anyways, I congratulate Easyjet and BA with their prizes, and I will be sure to try out the wines on both airlines on my next flight. Even if it was just to wash away the stale Pringles and the soggy sandwiches. Cheers!
For those of you who want to see the complete results:
White Wine Winners
EasyJet: Louis Mondeville Côtes de Gasgogne (France)
SAS: Crusan Colombard Sauvignon Côtes de Gasgogne (France)
Virgin Atlantic: Paul Sapin, Florinda Airen Sauvignon Blanc (Spain)
KLM: Terra Andina Sauvignon Blanc Chardonnay (Chile)
Ryanair: Garganega Trebbiano Villa Cardini (Italy)
Red Wine Winners
British Airways: Argento Malbec (Argentina)
Emirates: Weighbridge Shiraz by Peter Lehmann (Australia)
Air France:  Coulers du Sud Syrah Pays D'oc (France)
KLM: Terra Andina Cabernet Sauvignon Merlot (Chile)
Virgin: Paul Sapin, Florinda Airen Cabernet Sauvignon (Spain)
---
Travelstart
- We're South Africa's leading online travel agency, we make it easy to get the best prices on flights, hotels, car hire and flight + hotel packages.
Book & pay for cheap flights online
across all airlines to create your perfect itinerary at the lowest airfare. We're backed up by a team of experienced consultants to ensure customer service is never far away, find out more at
www.travelstart.co.za