[Updated 8 October 2018]
No traffic, subtropical weather and endless beach days make East London an unbeatable city for holidaymakers and residents alike. In no particular order, we give you some of the best things to do in and around this balmy river-meets-sea city. They include the best places to grab a tasty snack, top beach spots, where to listen to some good music and more! Check out these fun things to do in East London and the surrounding area!
1. The best milkshakes in the world at Friesland Milk Bar
The corner shop in Tennyson street sells the best milkshakes in the world as thousands of fans will attest. Ex-East Londoners still make the pilgrimage back to the original store for bottled happiness.
You can find them at 49 Tennyson Street, Quigney, and also at Hemingways Mall. Call 043 722 3260 / 043 721 2809.
2. Catch some sun on Gonubie beach
Gonubie beach is a beautiful blue flag beach perfect for boardwalk strolling, kayaking and beach runs. Take a dip in the tidal pool and cool yourself off from the summer heat with one of the best things to do in East London.
3. Watch out for dolphins on the Esplanade
No visit to the sunshine coast would be complete without dolphin spotting on Esplanade Street in Quigney.
4. Be wowed by the cliffs at Morgan Bay
This small hamlet northeast of East London is a favourite for family holidays. From such a vantage point, you'll have breath-taking views of the Indian Ocean. Head to the cliffs for sundowners in summer and one of the most memorable things to do in East London.
5. Drop in on Lavender Blue Organic Market for a farmhouse breakfast
Order their delicious coffee and indulge in a big farmhouse breakfast, then stock up on fresh flowers and veggies. And make sure to enjoy one of the more relaxing things to do in East London with scenic views all around.
Find them on off Main Road, Quentera North, or call 043 732 1172. Open from Monday to Friday from 07:30 to 15:00, and Saturday and Sunday from 07:30 to 14:00.
Find your Mango or SAA flight to East London with flight routes from Cape Town to East London.
6. Visit one of the largest Coca-Cola collections anywhere
Peter Bruton has had a fascination with Coke memorabilia for many years. Name any Coca-Cola related item and he's got it! Any fan of Coca-Cola will definitely find this to be one of the greatest things to do in East London. He displays the merchandise in a drug store cabinet as a reference to the origins of Coke, sold as a health tonic in Atlanta, Georgia. To see his extensive collection just give Peter a call on 082 967 8585.
7. Gourmet food with a view at Grazia's Fine Food and Wine
What about linguine and bubbly, or their famous pork belly roasted to perfection and served on polenta with butter applesauce? Find these delicious dishes at Grazia.
Upper Esplanade, Aquarium Road, Quigney Beach. Call 043 722 2009.
8. Chintsa
This lovely laidback little village, less than an hour's drive from East London, has a lot to offer with pristine beaches, swimming, low-cost accommodation and beach walks.
9. Listen to jazz at Imbizo African Cuisine and Jazz Café
Set in a miniature castle, this happening spot will have you dancing far into the night. An added bonus to all the entertainment you can enjoy is the chance to indulge in traditional African fare.
22 Curry Street, Quigney, East London. Call 043 722 0155.
Take note that the Imbizo restaurant is currently closed, but will be open in November. Check back here around then for the update!
10. East London claims the last remaining Dodo egg
The East London Museum hosts a 400-year-old dodo egg, the last remaining complete specimen in the world. The celebrated naturalist Dr Marjorie Courtenay-Latimer, discoverer of the Coelacanth and curator of the East London Museum, inherited the egg. There has been some debate as to whether it is real or not. Visit the museum to find out more.
319 Oxford Street, Selborne. Call 043 743 0686.
11. Elephant experience at Inkwenkwezi Private Nature Reserve
Malaria-free wildlife reserves in the Eastern Cape are soaring in popularity. Inkwenkwezi offers extensive wildlife experiences. Don't miss the sunset game drive or walking with elephants encounter.
Schafli Road, Chintsa West. Call 043 734 3234.
12. The Beach Break Café at Nahoon beach
A Nahoon beach institution. Catch a wave then some brekkie. They're at the bottom of Beach Road in Nahoon, East London. Call 076 787 1136.
13. East London nostalgia at the Windmill Roadhouse
Second to Friesland's, you can't visit East London without paying your respects to the good old Windmill Roadhouse. You can look forward to a delicious breakfast or brunch and find out why it's one of the best things to do in East London.
128 Moore Street, Quigney Beach. Call 043 722 9208.
14. Nahoon Footprints – The world's oldest human trace fossil footprints of their kind
Bat's Cave near Nahoon Reef was the site of this exciting discovery. The child footprints were dated to more than 124,000 years ago, making them the oldest human footprints of their kind. Since the roof of the cave collapsed, they have been preserved in the East London Museum.
319 Oxford Street, Selborne. Call 043 743 0686.
15. 3 Silos MTB Adventure Trails
Choose from a 10-, 15- and 20-km track with some tricky descents. For newbies, try Lavender Blue track for an easier route. There's an entry fee of less than R50, use the honesty box system.
16. Surf the Nahoon Reef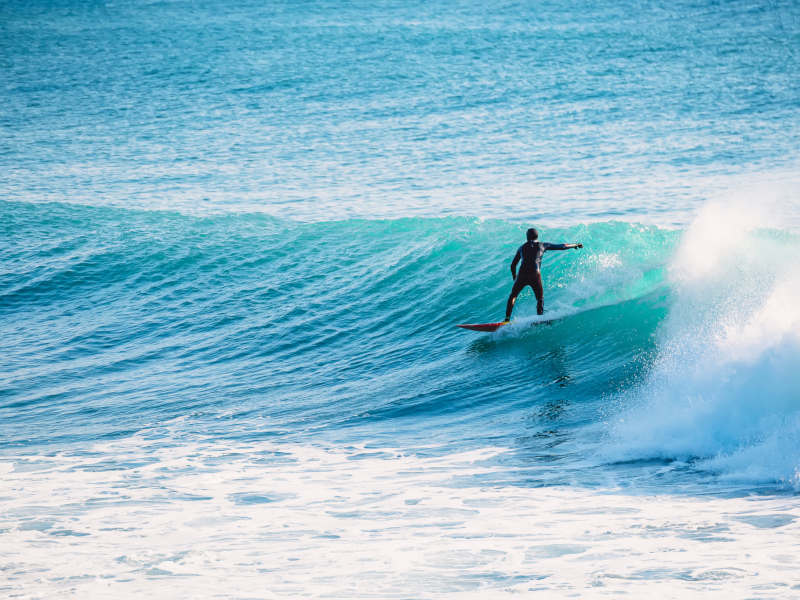 The wave quality here is world class with a wave as long as 500m on a good day. Some pro-Hawaiian surfers claim that the Nahoon reef is the closest wave to Sunset Beach outside of Hawaii. Rent boards from the Sugarshack (or sign up for lessons from experienced surfers; get a group lesson from R300).
17. The Gonubie River Picnic Spot
This is a great place for a riverside picnic under the trees and for bird watching. One of the most relaxing things to do in East London. Find the Gonubie River near Main Road in Gonubie).  Entry is R5, available from 08:00 to 17:00.
18. Coffee at Roxy Coffee Shop
Don't miss Roxy's spicy apple cinnamon cake, milkshakes and quality coffee.
19. Sundowners and ribs at Buccaneers Sports Bar and Grill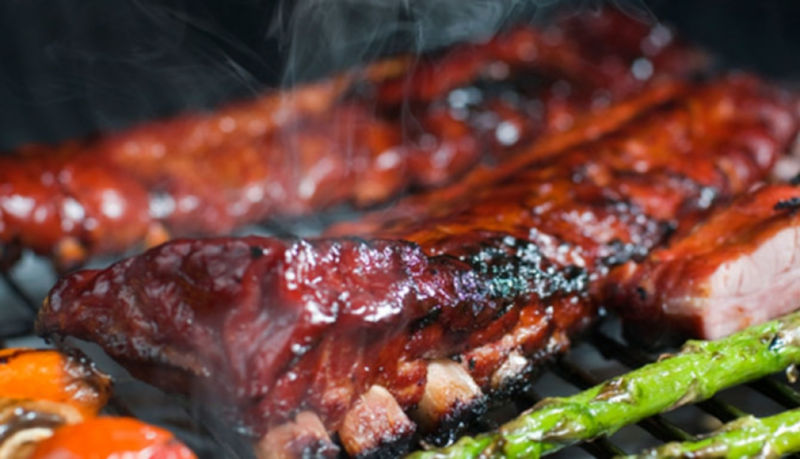 Delicious flame-grilled basted ribs with sea views and cold beers. Find Buccaneers Sports Bar and Grill at 1 Tranrack Road, Quigney, or call them at 043 743 5171.
20. Flaming Coral Trees in Winter
East London looks beautiful every month of the year, especially in late winter and early spring, when the bright coral trees flower.
21. Fish from your tent at Areena River Resort
Go on a lazy river cruise, fish from your tent on their river campsite, spot wildlife and do a short hike to the beach if you're feeling energetic. Step away from the busy city scene with one of the amazing things to do in East London.
East Coast Resorts Road, Kwelera. Call 043 734 3055.
22. Monday Movie Nights at Hemingways
Get a large popcorn, 500ml soda and movie ticket (2D or 3D) for only R60 on a Monday. Catch the latest blockbusters in the spacious theatres at Hemingways Mall.
Corner of Western Avenue and Two Rivers Drive, Cambridge Village. Call 043 726 1505.
23. Wild Coast Horseback Adventures
What better way to see the wild coast than on horseback? Choose from a variety of adventures – game viewing on horseback, full day beach rides across the Kei River and the 2-day, 1-night Trennery's Trail. There are also short rides on offer that are easy on the pocket. The 1 ½ hour Beginners Ride costs R350. Call 043 831 1087 or 082 567 0972.
24. Sunset cruise in the harbour
Southern Cross offers river and harbour cruises. Let them ferry you out of the harbour and down the pretty Buffalo River for a one-hour cruise.
Latimers Landing, East London harbour. Call 082 938 6275.
25. Igoda Mouth Resort
Just 10 km from the East London Airport, the Igoda Mouth Resort is a tranquil spot near the river mouth You'll be well-positioned to spot fish eagles, kingfishers, Steppe buzzards, owls, hornbills, African orioles and swallows. You can rent a 4-person cottage for R750 in low season during the week.
Igoda Mouth Resort, Winterstrand. Call 043 736 7017.
26. Emerald Vale Brewery
This small craft brewery and restaurant on the Wild Coast Jikeleza Route in the Eastern Cape is waiting to be discovered. Book tours by calling 043 738 5397. Open on Wednesdays to Saturdays from 11:00 to 19:00 and Sundays from 11:00 to 17:00.
27. Great rock-climbing spots
The Morgan Bay cliffs offer excellent climbing routes but there are many secret climbing spots around East London known only to the locals. Contact the Eastern Cape section of the Mountain Climbing club to join them on one of the best things to do in East London. Contact them by completing the online contact form.
28. Hood Point Light House
Historical Hood Point lighthouse was built in 1895 and has saved many ships from falling foul of that tempestuous sea.
Dr Zahn Road, Gately. Call 043 700 3056.
29. Golden Shamrock Pies
An ex-East Londoner let us in on the secret of the flaky-pastry goodness of Shamrock pies. Especially the pepper steak! Manufactured in East London since 1973, the brand is as strong as ever.
3 Plumbago Street, Braelyn. Call 043 742 5321.
30. Enjoy fantastic food at Ginger and Co
Indulge in the amazing service and great coffee at this restaurant in Arcadia. Make sure to taste their carrot cake (it's been said to be the best in the city and one of the finest things to do in East London!).
Find them at 16 Bowls Road, Arcadia. Call 082 870 0144.
31. Explore the Lock Street Prison
Discover some of the history of East London with a visit to the Lock Street Prison in Quigney Beach. Notable people who have been imprisoned there include Winnie Madikizela-Mandela and Daisy de Melker.
Fleet Street, Quigney Beach. Call 043 743 5485.
32. Admire cricket memorabilia and tasty steaks at the Cricketer
If you're a cricket fan, this is the place to enjoy a meal in East London! The Cricketer specialises in steak, but there will be a dish for everyone.
Find them in Gonubie Broads. Call 083 659 8899.
33. Have a mouth-watering burger at Sanook Café
Some visitors to the Sanook Café have claimed the establishment serves some of the best burgers in East London. Try the delicious 'Porra' or the 'Redneck' for under R100!
11 Chamberlain Road, Berea. Call 043 721 3215.
34. East London Sunsets
And who can forget East London's fiery sunsets? Gaze at the purple, orange and pink streaks as dolphins trace the horizon.
---
Now, you know what to expect when visiting this major South Africa destination with these fun things to do in East London.
Compare and book your cheap flights to East London with Travelstart!
For more travel tips and discounts, sign up for our newsletter.
Do you know of any more awesome things to do in East London and the surrounding area? Let us know in the comments!
All information on this blog page was correct at the time of publishing and may change at any time without prior notice. Travelstart will not be held liable for loss or inconvenience resulting from the use of out-dated or incorrectly noted information.