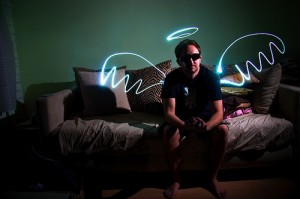 Couch Surfing in 2011 is great news for travelers on a shoestring budget. In this quick guide to Couch Surfing I'll demonstrate how you can use this advanced network to make the most of your travel budget when you're jaunting around the world.
What is Couch Surfing?
Couch Surfing is a modern travel network for budget explorers. By visiting official couch surfing websites, you can meet likeminded globetrotters. Sign up for Couch Surfing and find free accommodation in the destinations you travel to. To reciprocate, offer up space on your couch/spare room/caravan to other global nomads when they visit you.
Couch Surfing Tips
Register with an official Couch Surfing Website
Plan well in advance and let your hosts know your travel plans as soon as you can
Although you'll never have to pay to Couch Surf, a small gift goes a long way in thanking your hosts and gaining credibility in the Couch Surfing community
Be a good guest. That means clean up after yourself and practice good manners
Official Couch Surfing Website
The official couch surfing website can be found at www.couchsurfing.org. Remember to practice Couch Surfing safety by signing up with official Couch Surfing portals on the Internet as you can get reviews, tips and up-to-the-minute couch surfing safety tips.
Hot Couch Surfing Tip: Remember that Couch Surfing isn't just for budget travellers. It's a great way to expand your social network and make lifelong friends. In addition to this, you don't have to commit to being a host if you don't feel comfortable with it.
Find out more about the New York Couch Surfing experience.
Got Couch, Will Travel
If you're traveling on a budget then you're going to need to find the cheapest flights online. Visit Travelstart now and make sure you get the best travel deals so you can maximize your travel budget for your next Couch Surfing experience.
Image Courtesy Dane Khy on Flickr.
[boilerplate bytitle="text"]