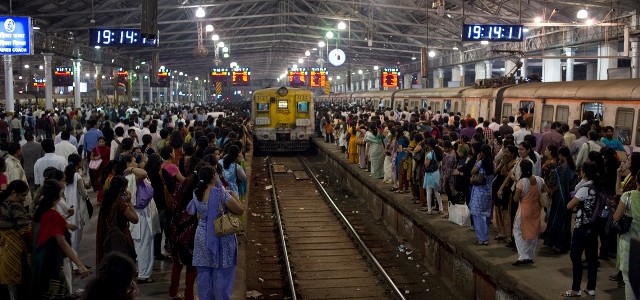 India visa applications in South Africa are handled by BLS International – the sole authorised visa for India service provider appointed by the Government of India in South Africa.
The Consulate General of India offers visas to South African passport holders in 10 categories. This article is for applying for a Tourist Visa for India in South Africa. The Tourist Visa is valid for recreation, sightseeing, casual visits to meet friends and relatives. No other activities are permissible on a Tourist Visa.
When to apply
Your Indian visa is valid from the date it is issued and not from the date when you enter India. So don't apply too far in advance so as to risk your visa expiring before you depart India.
Basic steps:
Familiarize yourself with BLS requirements, processes and BLS International application centre locations.
Complete the Indian Visa online application form.
Pay the BLS fee via EFT. Save and print 2 copies of the proof of payment – you will need this later as a supporting document.
Go to your nearest BLS International outlet to submit your passport, online application form (printed) and supporting documents. To find an application centre see: https://blsindia-southafrica.com/contactus.php
India visa applications can be submitted between 8am until 3pm from Monday to Friday. All centres are closed between 1pm and 2pm.
Online India visa application
BLS International, the Consulate of India's visa handling agent in South Africa, says you should only finalise your travel arrangements to India only after you have established visa requirements.
X2 colour ID photos. They are very specific about the size of the photo; it's not the normal passport size. I paid R75 for 2 photos. Exact Indian Visa photo requirements information is available here.
Complete and print your online Indian visa application form. Sign in the 2 places on the online application form – one is on first page below your photograph and the second is on the next page below the declaration. Ensure your signature matches the one in your passport.
Use an adhesive such as Pritt to paste your picture to the application form in the top-right.
Your passport. As is the case with most countries, your South African passport should be valid for 3 months after you return and have a minimum of 2 blank pages. For South African passport renewal click here.
Supporting documents for your Indian visa application
Please note: These additional requirements are for the Tourist Visa for South African passport holders only.
Copy of your South African ID book or South African ID card.
Return flight ticket to India with itinerary.
Proof of accommodation in India – hotel booking voucher / signed copy of invitation letter with complete address of relative/friend along with a copy of his or her ID.
Proof of residence in South Africa, such as utility bill.
Proof of EFT payment of visa processing fee to BLS International.
3 months bank statements.
Make copies of every document including your passport and take them with you to application centre.
Self-attest each supporting document by writing: "This is a true copy of the original", and underneath these words sign your name.
Please note: On my visit to BLS International's visa application centre in Cape Town I was unpleasantly surprised to find that I needed to include a copy of 3 months' bank statements which reflect a closing balance of no less than R5000. You only find this out when you arrive at the application centre and read the small sign pinned to the counter. Nowhere on BLS' website or the Government of India website where the online application form resides did I find this information. We hope they update their websites soon. This oversight is no doubt causing untold hassle to people who come to BLS International from far and wide and then don't have all the correct documents.
See https://blsindia-southafrica.com/touristvisa.php for supporting documents checklist. Click "Requirements" in the navigation bar.

Cost of the Indian visa
The Indian visa is free for South African passport holders; you will however pay a small fee to BLS International who handles the submission and collection processes on behalf of the Consulate. The fee is R48 and should be paid via EFT into BLS' account before you go to a centre to submit your passport and supporting documents.
BLS offer services such as SMS notification for R11 and a courier service for an additional fee. Whether or not you use and pay for these extra services is at your discretion. I found the SMS service to be helpful, up to date, and worth the additional R11 fee.
Processing time
For South African passport holders the Indian Tourist Visa takes a minimum of 5 working days to be processed. True to their word, my Indian visa application took less than a week to be processed.
You can track your application at: https://blsindia-southafrica.com/trackapp.php.
Collecting
Collection is in the afternoon between 3pm and 5pm from Monday to Friday only. Collection is strictly against the production of the receipt given to you at the time of submission of your application so hang on to it. You are also required to produce your ID when collecting your visa for India.
It is possible to have a third party collect your visa on your behalf as long as the third party can produce the India visa application receipt issued by BLS, a letter of authority from the applicant along with ID proof of the person collecting the passport. BLS International also offers a courier service.
Find and book the cheapest flights to India from South Africa with Travelstart.
Image of Mumbai India by M M on Flickr.