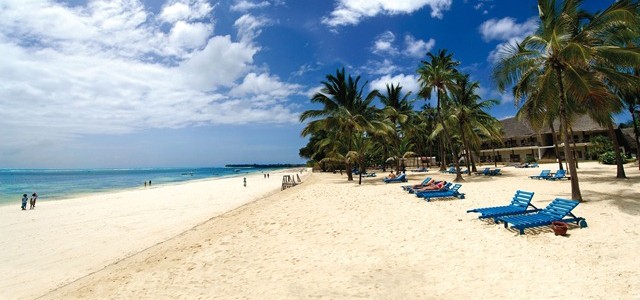 Kenya Beach Holiday for R9179
I'll admit that Kenya doesn't jump instantly on to my radar when I think of idyllic beach destinations on the African continent. There are just so many seaside and Indian Ocean island getaways that we're exposed to through advertisements on TV and other media… think Mozambique, Zanzibar, Mauritius, and Seychelles et al. Because of this Kenya often goes unnoticed as we opt for destinations that are front of mind.
For me, the fact that Kenya flies under the radar as a beach holiday destination is what makes it so appealing. Its seclusion and non-commercialism means it's affordable, uncrowded and a great place to relax and unwind after a wearing year. This week we're offering an unprecedented opportunity to visit Kenya's beautiful beaches for just R9179 all inclusive.
Book this Kenya holiday package now or find out more below.
Kenya Beach Holiday Package includes:
This Kenya holiday package from South Africa includes:
Return flights to Malindi, Kenya (via Nairobi) from Johannesburg* + Airport Transfers
7 nights' accommodation at the 4 Star Sandies Coconut Village resort in Kenya
ALL meals as wells as snacks and beverages
Beach Towel, Sunbeds and Beach Umbrellas
A variety of day/night activities to suit all ages
* Click through to book and see prices from other South African cities.
Sandies Coconut Village in Malindi Kenya
The 4-Star Sandies Coconut Village Resort lies about 130km north of Mombasa on Kenya's coast. Tucked away in a lush setting overlooking the environmentally protected Malindi Marine National Park, it's a stone's throw from the water's edge and has all the modern amenities you'd expect from a 4 Star resort anywhere in the world. With its large swimming pool and a variety of activities, the resort itself is ideal for families with children as well as couples.
All rooms are furnished in Swahili style with queen size canopy beds with mosquito net, large bathrooms with walk-in shower, and private terraces with African sofa.
The main restaurant serves Italian and Mediterranean inspired buffet style cuisine while the A' la carte restaurant serves a selection of delicious seafood and fish dishes.
Read Sandies Coconut Village reviews on Trip Advisor.
Light showers between mid-November and December cool the resort's mild to hot temperatures and the average annual temperature is between 27 and 30° C.
View conditions and book now.
Kenya for South Africans
You don't need a Visa
Malaria precautions are recommended although not compulsory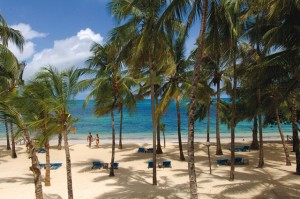 Interesting Fact the Broglio Space Centre is an Italian-owned spaceport near Malindi, Kenya. It was built in the 60's and served as a launch facility for Italian and international satellites. While the ground station is still in use for satellite communications, the BSC is not currently used as a launch site. Find out more on Wikipedia!
Sandies Coconut Village, Kenya images from: