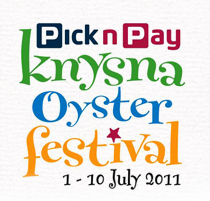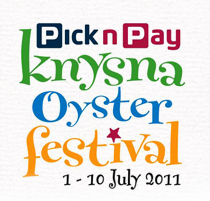 The Western Cape might be in the grip of winter, but for 10 days at the beginning of July, Knysna heats up with one of the year's highlights – the Pick n Pay Knysna Oyster Festival!
It's a celebration of all things oyster, and a really great excuse for people from all over the country to flock to the small and charming town of Knysna for a week's worth of festivities. There's something for everyone of every age and inclination. If you prefer the sporty side of things, there's the Pick n Pay Weekend Argus Rotary Knysna Cycle Tour for mountain bikes or road racing, the Scottish Leader Whisky Bowls Tournament, the Salomon Featherbed Trail Run and  the HANSA Waterfront Rush, as well as the Knysna Oyster Festival Classic Golf Day and the famous Pick n Pay Cape Times Knysna Forest Marathon and Half Marathon.
There's also fun entertainment events like the Oystercatcher Shucking Competition where different teams compete to become the Festival Champion Oyster Shucker, the Protea Hotel Waitron Race where teams of two have to open a bottle of wine, fill two glasses and run backwards and forwards, and the ever-popular Bubbles and Blues evening, and Whisky and Jazz festival on board the Paddle Cruiser that slowly makes its way around the Knysna Lagoon. The Wade Bales Wine Festival is a chance to meet local winemakers and taste your way around the room, and the Pick n Pay Oyster and Wine Mardi Gras is one of the highlights of the whole festival – where top chefs prepare oysters in their favourite way, and then pair them with choice South African wines.
And, of course, there's the Young Oyster Festival, with all kinds of events to keep the kids happy – from crafty workshops like candle making to a fun fair complete with ferris wheel to a pavement art competition and a cycle race specially for kids. Knysna itself is such a pretty town that you won't be at a loss for year-round tourist spots to visit, like the powerful Knysna Heads, the serene lagoon, and the nearby indigenous forests.
But, of course, the main attraction at the Knysna Oyster Festival is…. the oysters. Almost all the restaurants in the whole town have great oyster specials, and Knysna is alive with visitors and locals alike celebrating the Knysna oyster. It's a feast of food, fun and frivolity, and it's such a celebration that you'd be forgiven for forgetting it's the middle of winter! Find out more, book your tickets and choose which events you want to go to on www.oysterfestival.co.za