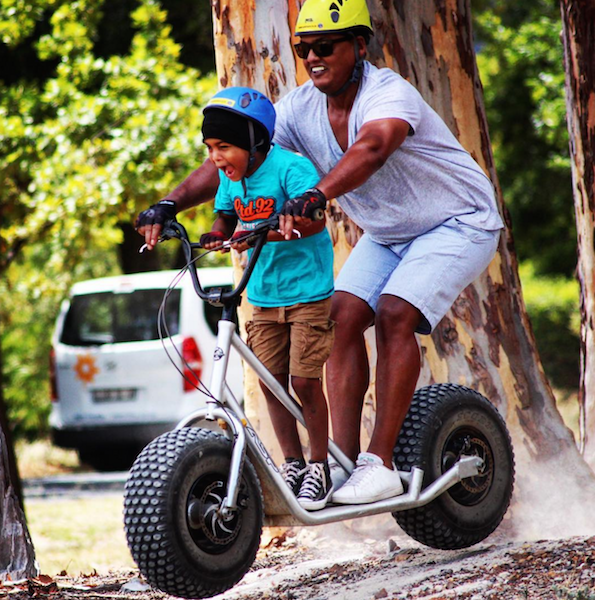 What makes Cape Town such a popular international destination is the array of interesting activities and places which pop up year round. Travelstart takes a look at some of the fun, new and unusual things to do in Cape Town this winter.
Featured image above courtesy of @scootourscapetown via Instagram
Try the strongest coffee in the world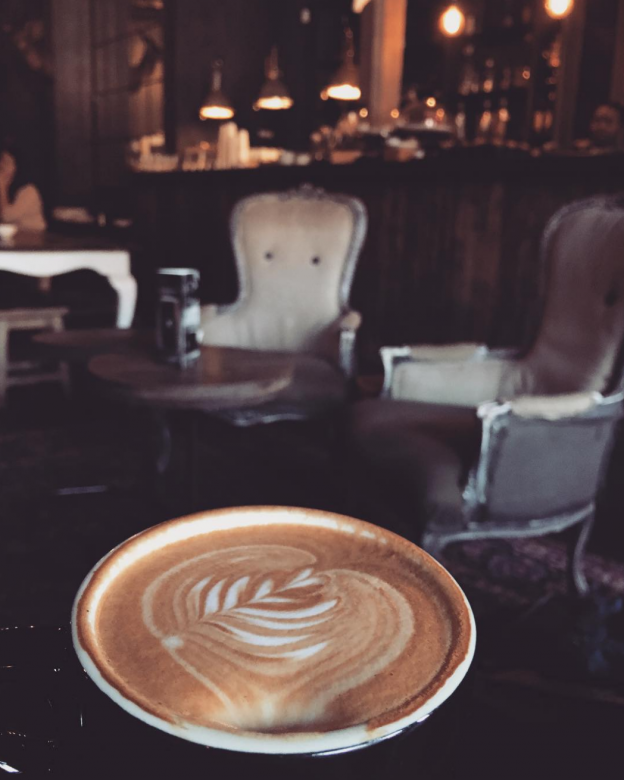 Image courtesy of @nikki_hammond88 via Instagram
Cape Town not only boasts the best coffee shop in the world but is now home to the strongest coffee on the planet. The creators of Black Insomnia are not kidding around. One cup of Black Insomnia coffee contains 300 percent more caffeine than an ordinary cup of Starbucks. Black Insomnia creator Sean Kristafor worked with Gerald Charles, a top South African roaster to reach the insane caffeine level of 702 milligrams for 12 ounces. Not recommended for anyone predisposed to caffeine tremors, you can order a cup of the world's strongest coffee at Haas Coffee in Buitenkant street, at Hard Pressed Café in Bree or at the Shift Espresso Bar at the Cape Royal Hotel in Greenpoint.
Wine Jamming at the Rockwell Hotel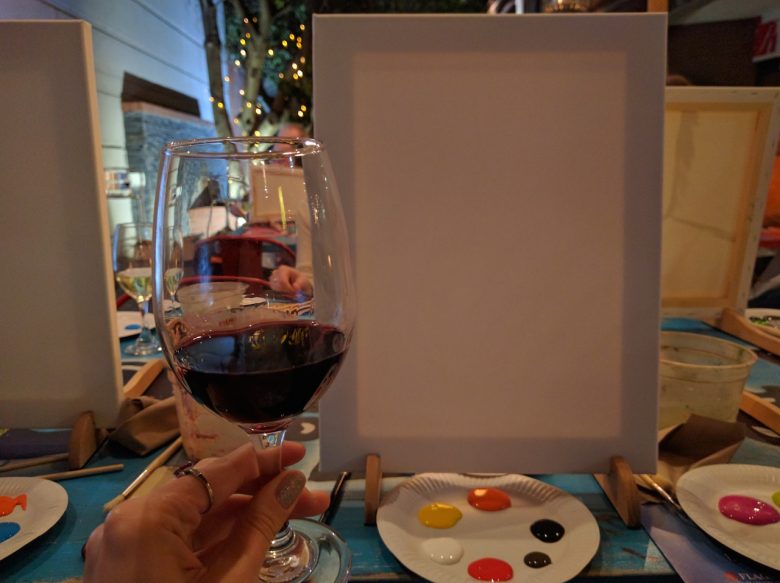 Combine a love of creativity with a passion for wine and you get the super fun Wine Jamming Event held in the fairy-light strewn garden at the Rockwell Hotel in Greenpoint. Held on the last Wednesday of every month, secure your tickets online at Quicket for R250 each, which includes a complimentary glass of Flagstone wine on arrival. Each wine jammer is given an A3 canvas, the use of several paint brushes, an easel and non-toxic acrylic paint. You can follow the expert guidance of the instructor or you can choose to create your own masterpiece. No creative skills are required. There is a maximum of 30 guests allowed per event. There is also a two-for one burger special available at the Rockwell Hotel restaurant on the night for wine-jammers.
For more information email Megan on events@artjamming.co.za or call 021 425 5050 (Artjamming V&A).
Zoom down the mountain into the City Bowl with Scootours Cape Town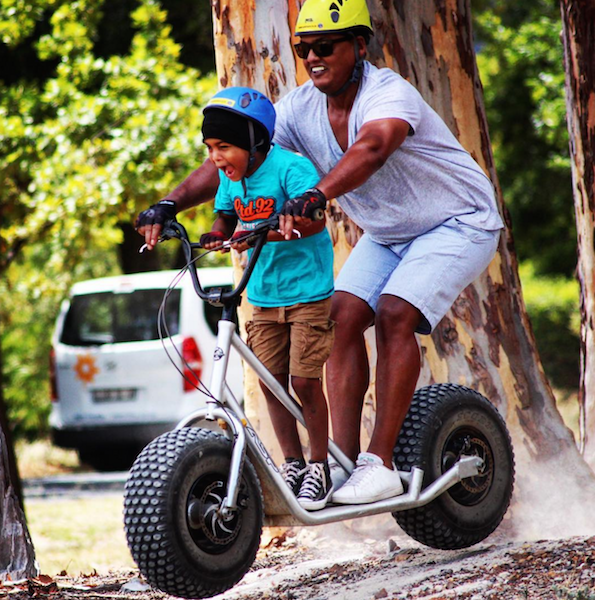 Image courtesy of @scootourscapetown via Instagram
Freewheel into the city on a Monster Mountain® Scooter. The scooters are eco-friendly and gravity-propelled. Anyone who can ride bicycle can use them and you get to control the speed. Scootours will take you on an adventurous off road track down the side of Signal Hill into Bo Kaap covering 5km with amazing views of the Mother City. The Experience continues as you are transported to Table Mountain for you final run down a single track.
The push bikes are Swiss designed and are used in the Alps during the summer season on the ski slopes when the snow has melted. Adults and kids over 10 years book Solo Tickets and Children 9 years and under can double up with mom or dad.
Departure Times: 9:00 / 12:00 / 15:00
Remember to wear closed shoes and bring a wind breaker.
Driver Tickets: R 490 pp
Junior Passenger Tickets: R 270 pp
Call: 082 776 0557.
Book amazing flights to the Mother City here.
The Drawing Room Café and Art Gallery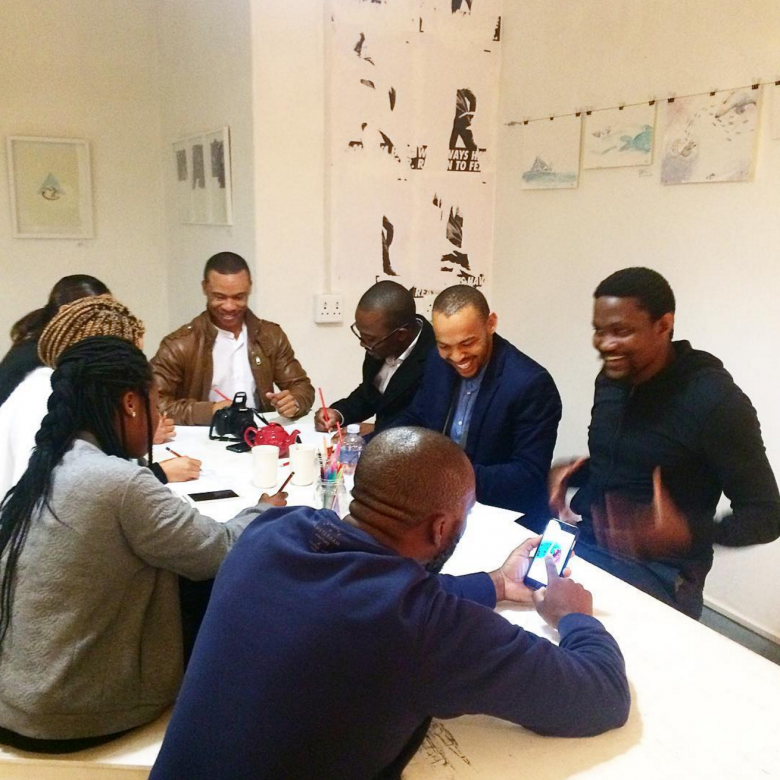 Image courtesy of @thedrawingroomcafe via Instagram
Tucked away in a vibe corner of Observatory, the Drawing Room Café is a fantastic and affordable place to meet friends for coffee while getting to unleash your creativity with colouring-in books and sketching utensils provided. The laid-back friendly vibe makes this a popular spot.
Opening Hours: Monday – Wednesday: 8am – 5pm; Thursday – Friday: 8am – 10pm; Saturday: 9am – 10pm.
87 Station Road, Observatory
Call: 082 672 0515.
Try Cape Town's latest foodie craze- the poke bowl at Hokey poke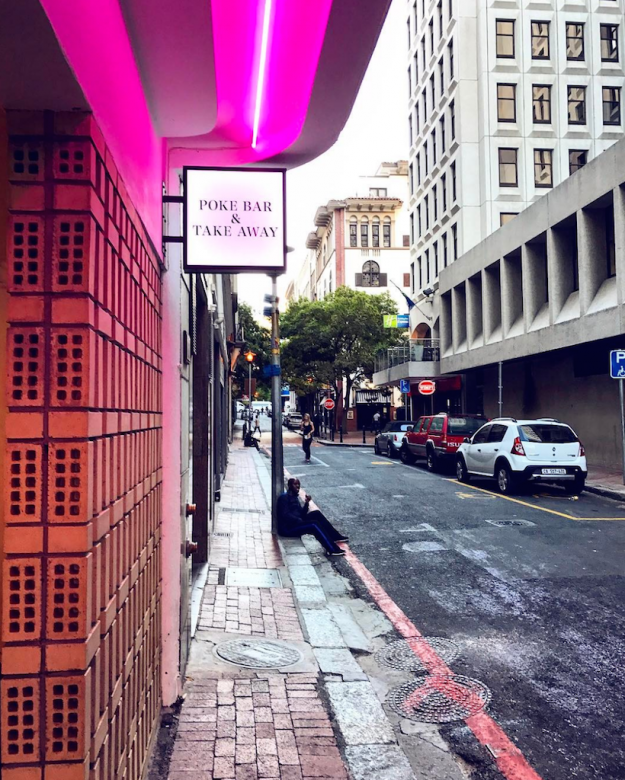 Image courtesy of @tygillot via Instagram
Food festive city Cape Town always has the latest foodie trends. The heavenly cronuts at Jason Bakery come to mind, as do all things bacon at Bacon on Bree. The Hawaiian poke bowl has hit the Mother City and Hokey Poke in Wale Street is the newly-opened must-try poke spot. For those unfamiliar with the concept, poke is a raw fish salad served as an appetizer in Hawaiian cuisine. If you are a fan of Asian flavours and fresh, healthy ingredients this is a definite item for your culinary bucket list.
What's the vibe? Neon
1 Church Street
Walk-ins welcome.
Call: 021 422 4382
Open everyday from midday to 9pm. Closed on Sundays.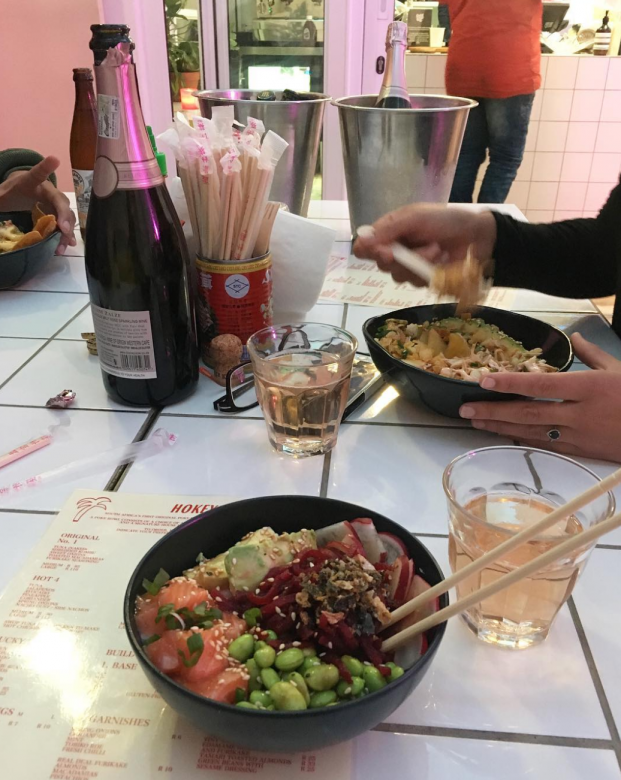 Image courtesy of @teabird01 via Instagram
Attend a screening at the prestigious Encounters Documentary Film Festival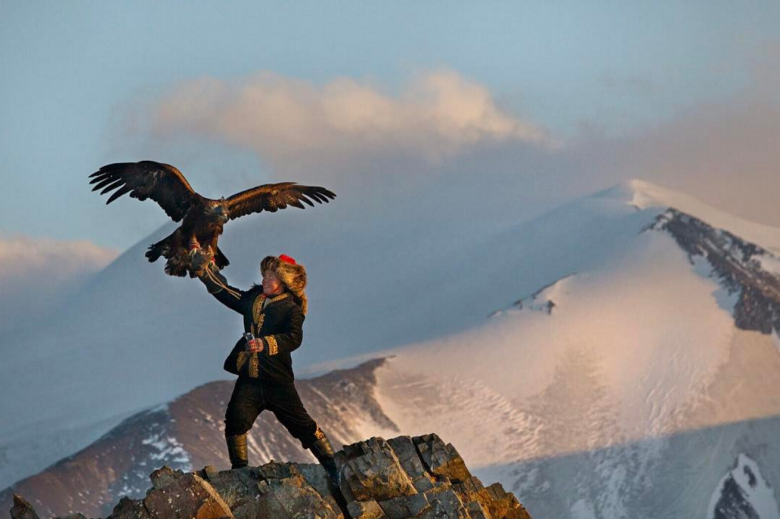 Image courtesy of @encountersdoc via Instagram
Always a favourite on the Capetonian calendar this world renowned documentary film festival features q and a's and screenings with the directors and a wide array of thought-provoking documentaries.
The festival ends on Sunday so be sure to catch a screening this weekend.
Book here.
Don't miss Clarke's two-for-one cheeseburger Tuesdays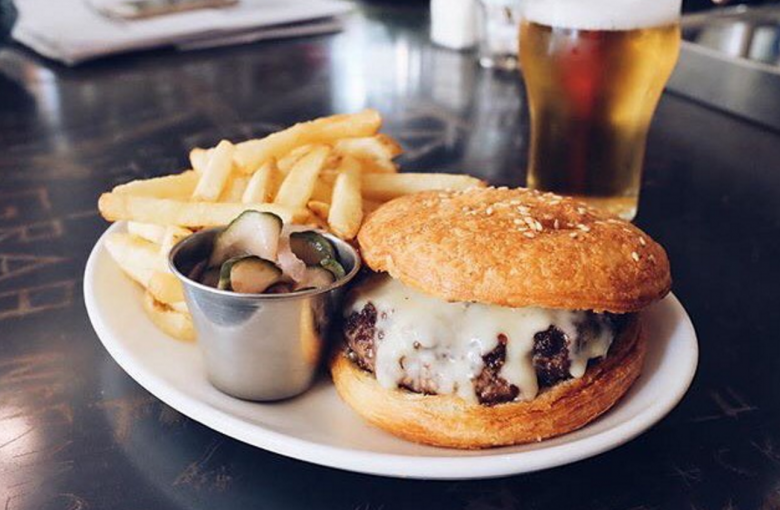 Image courtesy of @clarkescapetown via Instagram
Clarke's Bar & Dining Room on Cape Town's most popular restaurant strip sees their famous Underberger cheese burger going for two for one on Tuesdays from 6pm to 7pm. Vegetarians and vegans are catered for with the delicious Beet & Aubergine Burger. If you're not around on a Tuesday there's all-day breakfasts, oysters and cocktails to tempt you plus a wonderful R30 breakfast special – two eggs on toast with a coffee or an orange juice for just R30 from Monday to Friday.
This special is available all year round.
Each burger works out at less than R50 each if you get the special with a friend.
Remember to get there early for the special as it's very popular!
133 Bree Street
Call: 021 424 7648
Take a ferry around Intaka Island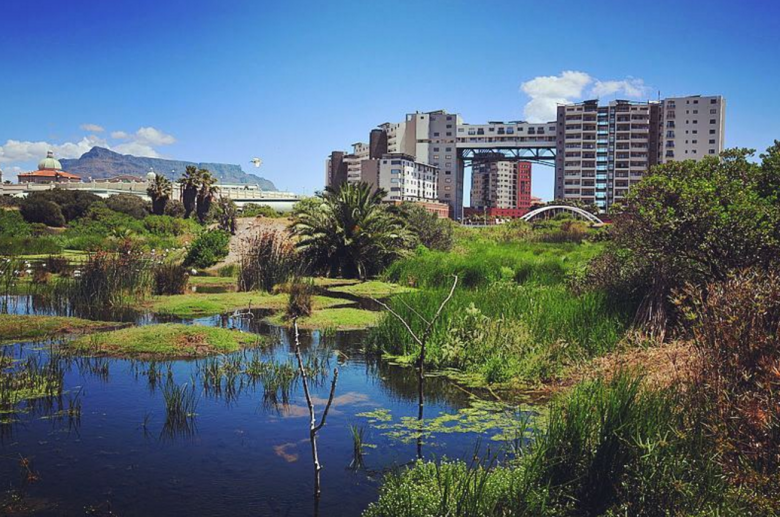 Image courtesy of @exploringwithfaseegh_ via Instagram
If you're done shopping til you drop at the third largest mall on the continent, Canal Walk, consider a restful ferry ride through the Intaka Island wetland area. There's even a hop on, hop off option at Canal Walk and Crystal Towers, Take a restful ferry ride on the Grand Canal and around Intaka Island. The ride lasts around 35 minutes and the boat operates from 9:30am to 3.30pm from Saturday to Thursday and from 9:30am to 2pm on Friday.
The boat ride is R55 for adults and R45 for children under 12 and pensioners. There is also an R18 entrance fee for adults and R10 fee for kids under 12 and pensioners for entrance to the conservation area.
To book call 021 552 6889 or email melissa@intaka.co.za
Discover the secrets behind irresistible chocolate at Honest Chocolate's Bonbon Workshops
Image courtesy of @letishia_queenbeemktg via Instagram
Aside from having the best hot chocolate in the biz, Honest Chocolate also offers chocoholics the opportunity to attend delicious Bonbon workshops at the stylish Woodstock Exchange.
Tickets go for R250 per head.
Duration: 1.5 hours
Book tickets here.
Volunteer at the Two Ocean's Aquarium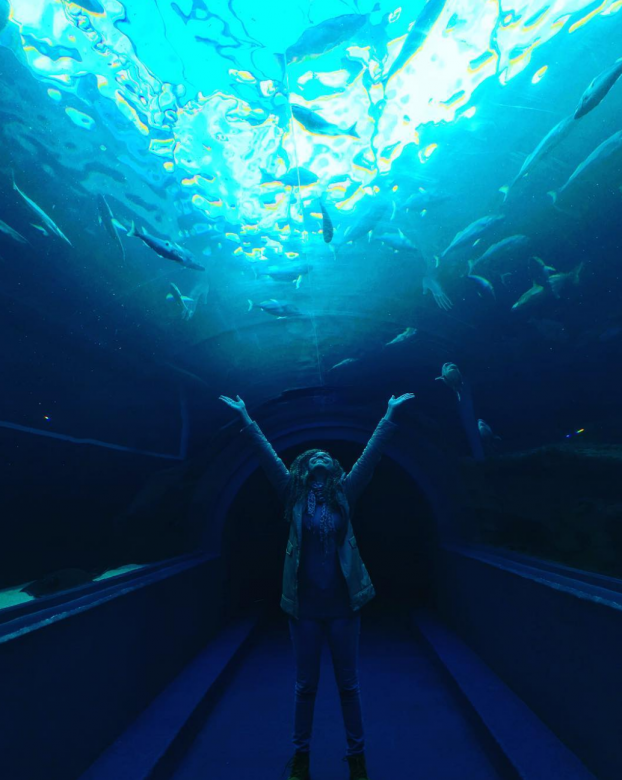 Image courtesy of @naramarques_ via Instagram
Suited to Cape Town residents or long-term visitors, the volunteer program at the Two Oceans Aquarium allows you to become an ocean ambassador and get involved in the marine conservation efforts at the Aquarium.
Applications for their July/August intake are now open. The training programme will run from 29 July to 26 August, over five Saturdays. There will be a R100 registration fee payable on the first day, with the rest of the course being free of charge. The application deadline is 30 June 2017. Apply here.