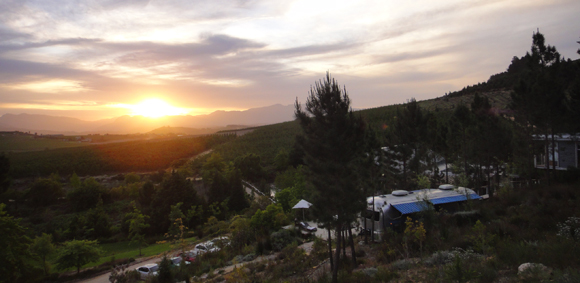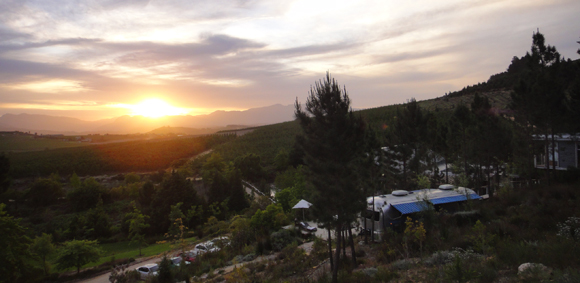 Just an hours drive from Cape Town airport, nestled in the mountains of Grabouw, you will find a trailer park on Old Mac Daddy's Farm. This has been carefully created for those who prefer "glamping" to camping as such. The experience has everything a luxury resort does, but one still has the quaintness of a caravan that brings you closer to nature.
Every room has a very unique theme which will make each experience different from the next. We stayed in the "Yellow Submarine" equipped with a periscope, an illuminated atlas table and a very big and comfy yellow bedroom. Outside the room there is a closed off deck with large glass doors that gives way to a breathtaking view of the Elgin Valley. The Old Mac Daddy is surrounded by wine farms, apple trees and big beautiful gardens which the locals like showing off to visitors on open garden weekends. A number of the wine farms specialise in Cap Classique wines which adds a extra bit of magic to your wine tasting experience.
At the Old Mac Daddy itself, there is not much to do other than lounging by the pool, fishing in the pond, listening to the birds, hiking up the mountain or mountain biking. The serenity of your surroundings will have you clinging on to the sun lounger when you have to leave.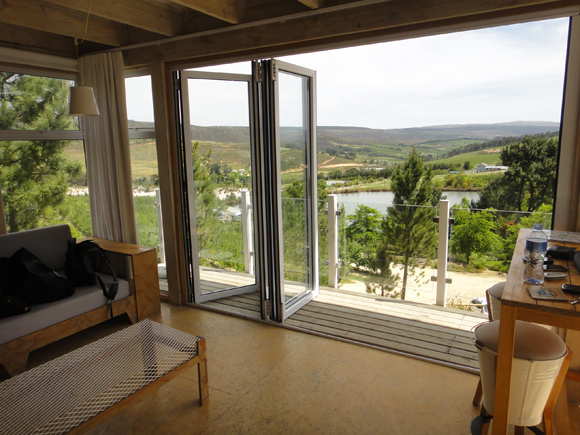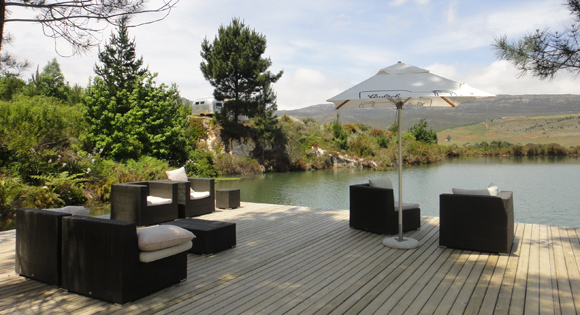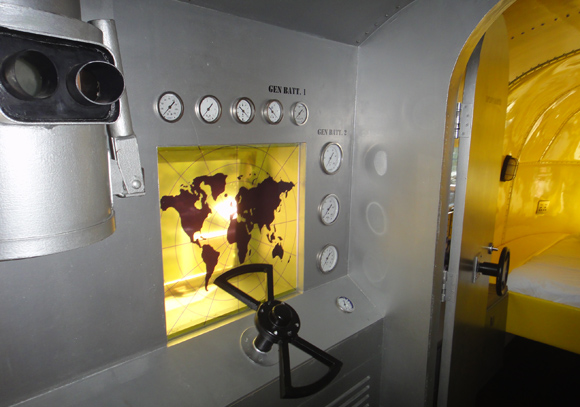 All images courtesy of author.