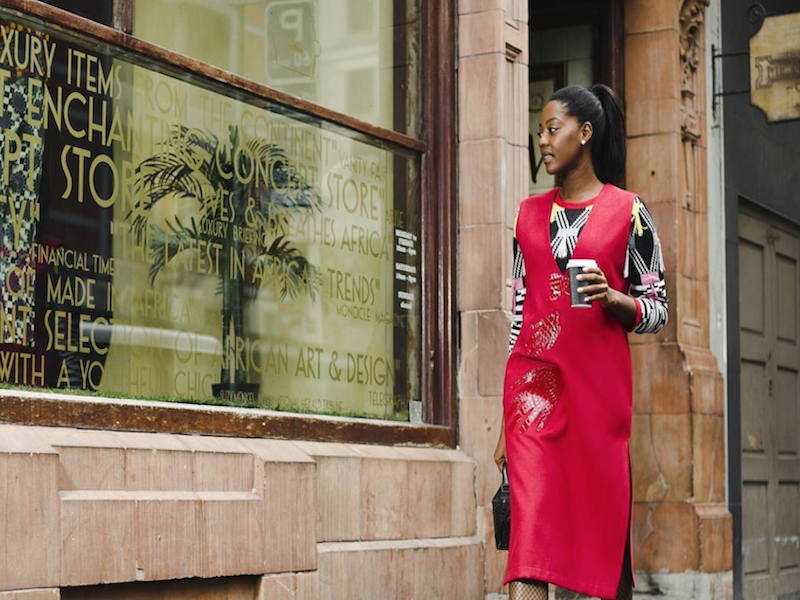 Give your fingers a rest this December and find amazing festive season gifts by following Travelstart's super fun festive shopping guide to Cape Town's flourishing CBD. Avoid the frenzy of SA's major shopping malls and take a stroll around Cape Town's CBD, making time to chat to artisans, fit in a coffee or two and do some sight-seeing all while getting your festive season shop done and dusted.
Benefits of supporting local businesses:
1. You'll find unique, thoughtful gifts.
2. You'll be giving our domestic economy a boost.
3. South African businesses have strict labour laws so you know your product was made under ethical conditions.
4. Shopping on foot is a fun afternoon out and a great way to get to know Cape Town's bustling inner-city.
Check out our suggested shopping route:
Start your afternoon of shopping at the Bo-op Collective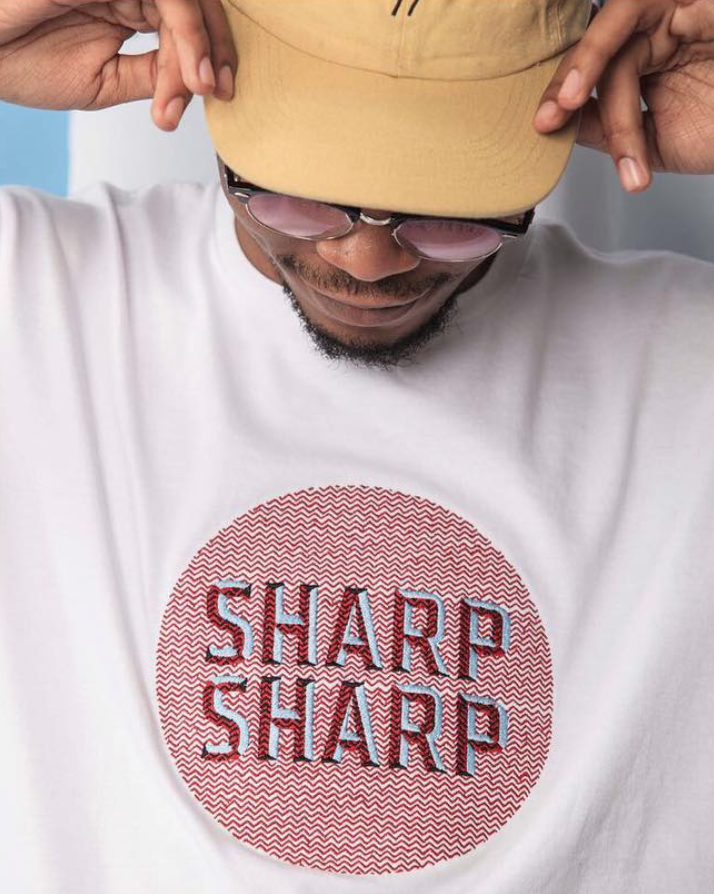 Image courtesy of @mevrouandco via Instagram
This airy shop in the beautiful Bo-kaap stocks products from 14 local designers including on-point luggage, sunglasses and sassy t-shirts from Mevrou & Co. You've probably seen their 'Lekker by die See' tees on the cool kids. Now stocking their brand new Bhuti range.
Find out more here.
Suggested gift: a Sharp Sharp adults Tee from Mevrou & Co. for R390.
Open Monday to Saturday.
102 Wale Street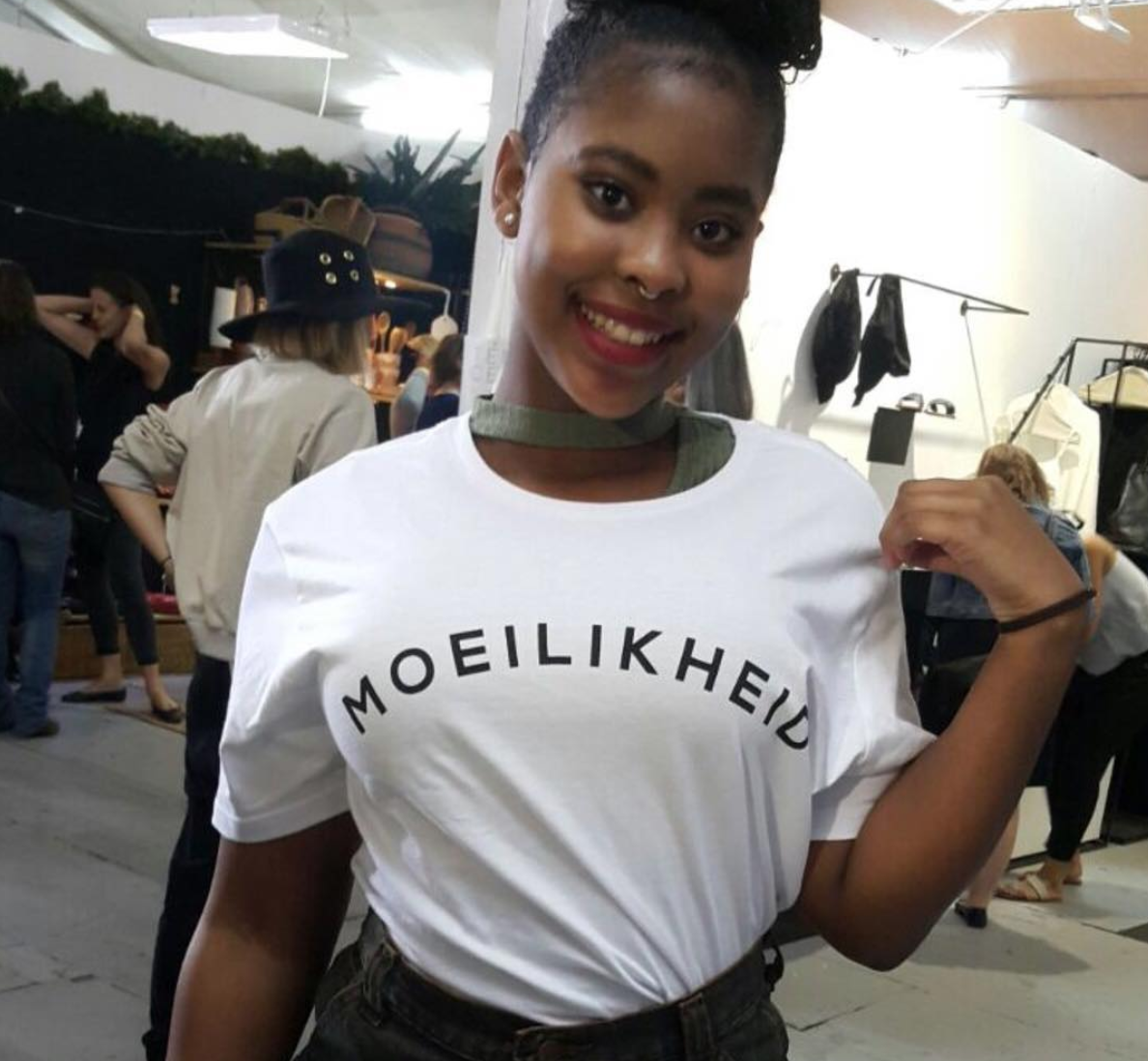 Image courtesy of @mevrouandco via Instagram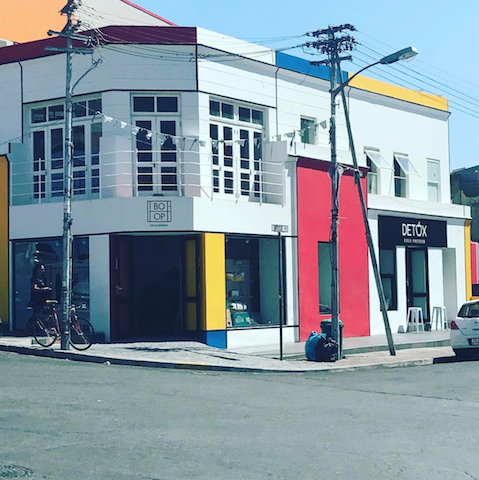 Image courtesy of @miem.c.likes via Instagram
Good to know
Stop in at DETOX juice next door for a refreshing and healthy beverage break.
Mungo & Jemima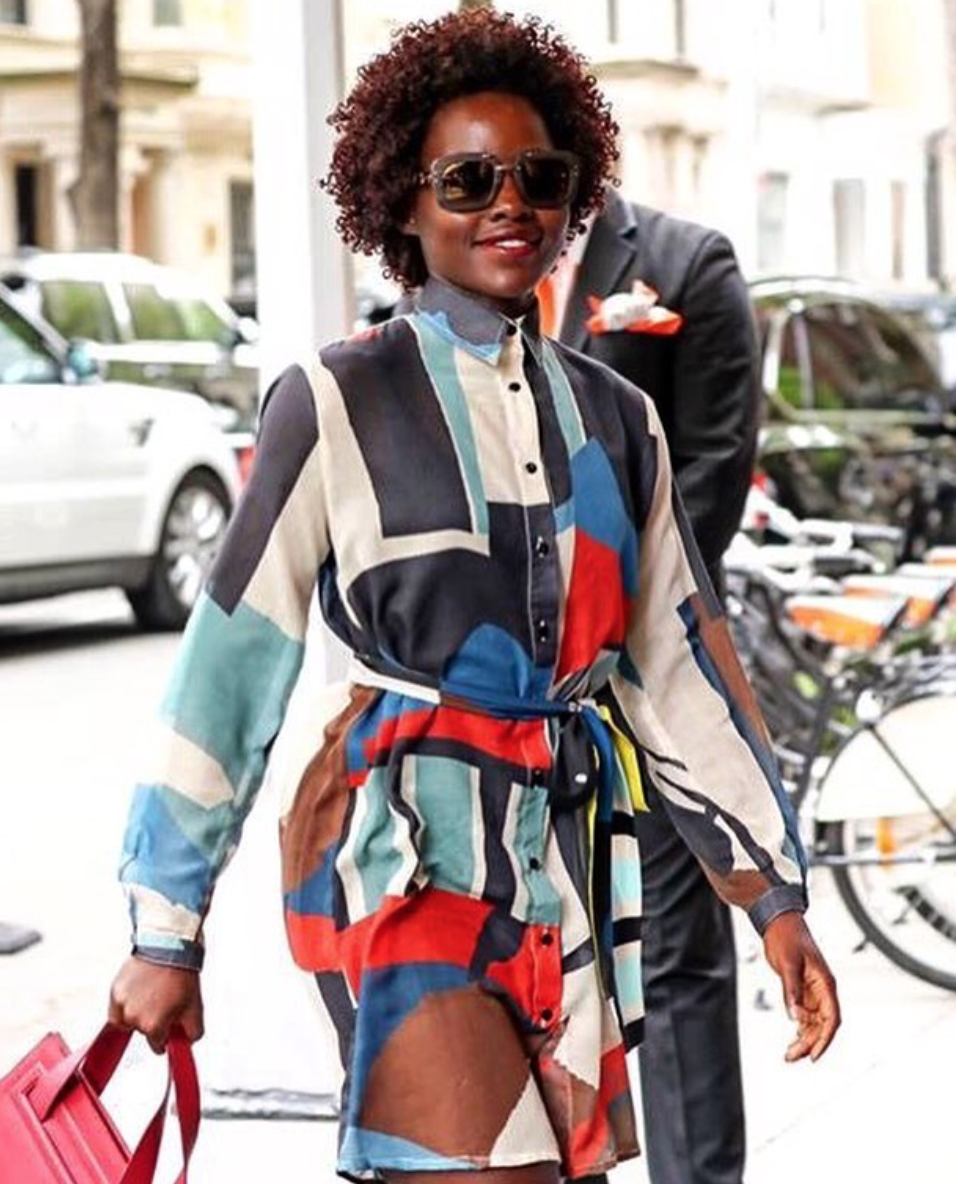 Image courtesy of @mungoandjemima via Instagram
Mungo & Jemima has been the home for proudly South African designers to showcase their ranges since 2008. Peruse handpicked items from the locally-designed ranges of GOOD, Coppelia, I Love Leroy, Selfi, Margot Molyneux and more. Accessory lovers will be spoilt for choice with treasures from Famke, Laloo, Pichulik and WAIF. Perfect for festive season gifts.
Suggested gift: burnished earrings from WAIF Things.
Open Monday to Saturday.
108 long Street
Next up get fancy at Merchants on Long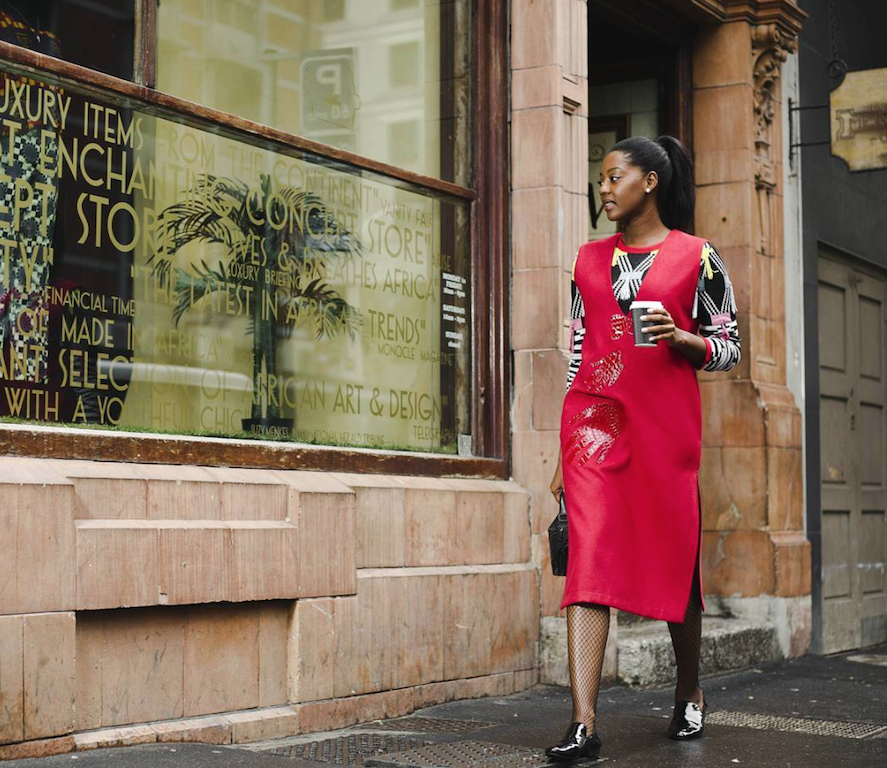 If you're feeling fancy, Merchants on long is the place to pick up high-end locally-designed couture. Browse Laduma Ngxokolo's knitwear dresses and jerseys, his socks are beautiful and make affordable festive season stocking stuffers.
Suggested gift: MaXhosa socks
Open Monday to Saturday.
34 Long St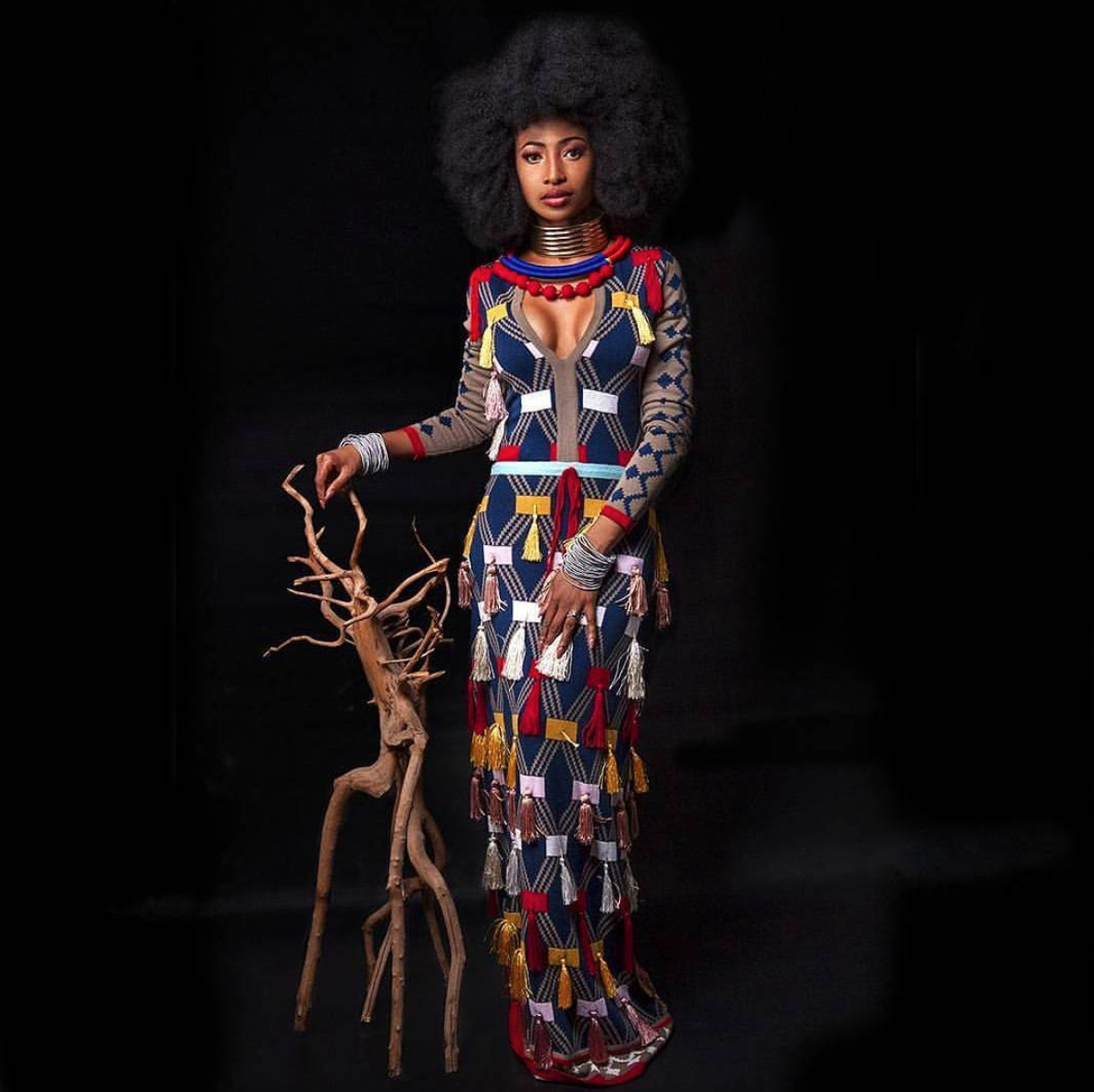 The Book Lounge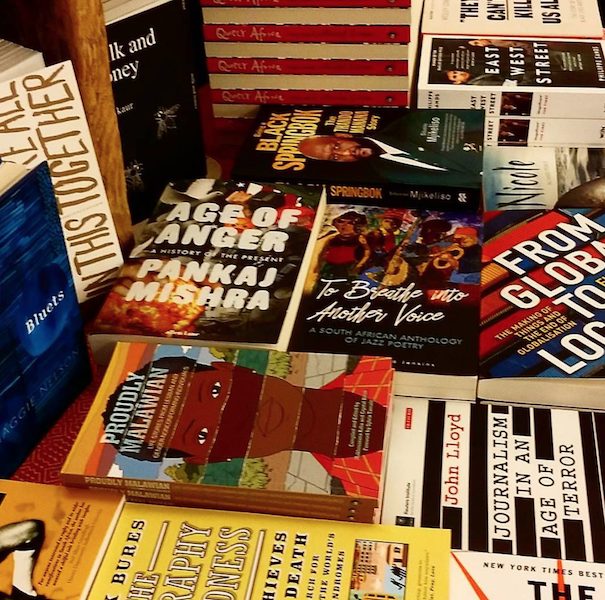 Image courtesy of @booklounge via Instagram
Take a walk past Parliament and the CBD's gorgeous Art Deco architecture to the Eastern precinct. The Book Lounge is a beloved independent bookshop which stocks a wide selection of international and local authors. Stop in at their coffee shop downstairs or head down the street to Truth Headquarters for a quick coffee. While you're there check out the Book Lounge's line-up of speakers, they frequently host prestigious local and international writers (recent guests include Jonathan Franzen). The children's book section is not to be missed.
Suggested gift: Collective Amnesia by Koleka Putuma. R120. This award-winning debut collection from one of the country's most acclaimed young voices marks a massive shift in South African poetry.
Open everyday.
71 Roeland Street, Cnr Buitenkant & Roeland Street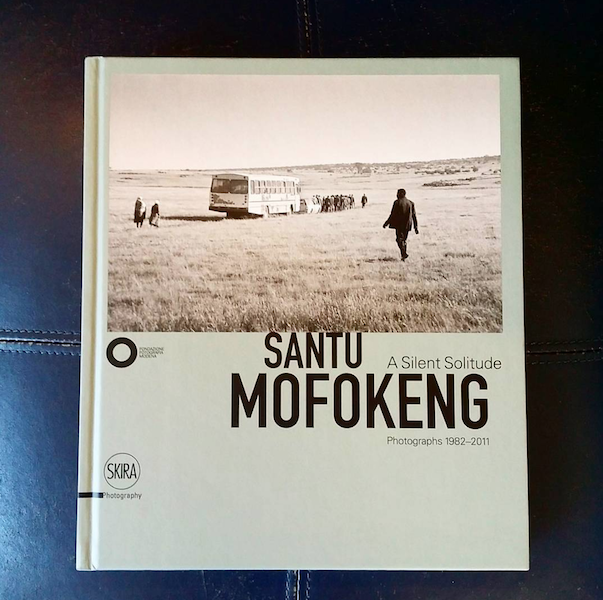 Image courtesy of @booklounge via Instagram
Fabricate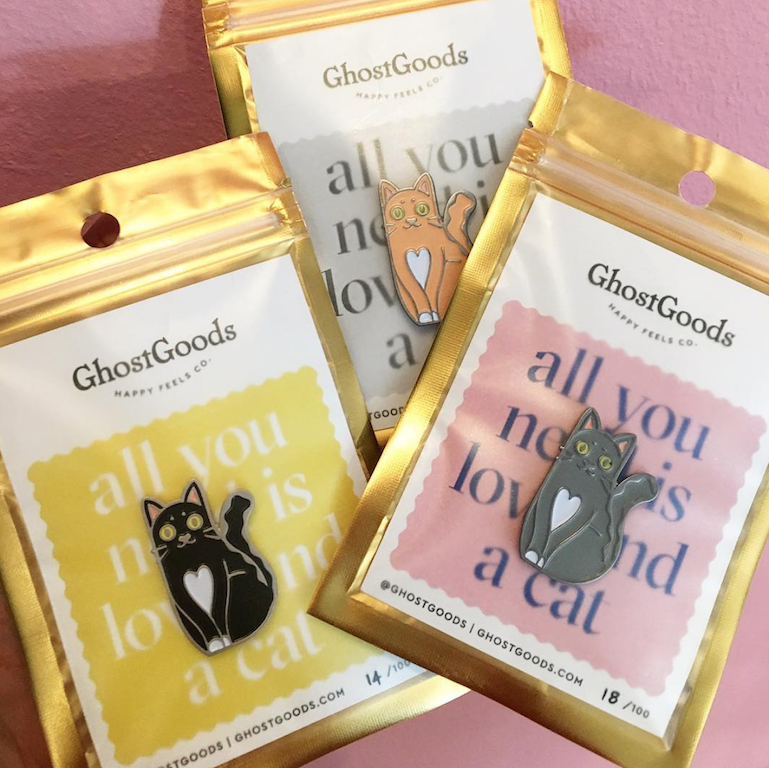 This lovely gift shop in the Garden's Centre (from the Book Lounge walk straight up Buitenkant Street towards the mountain) hosts an abundance of fabulous, locally-designed gifts and beautiful hand-made cards.
Highlights include earrings from Lichen and Leaf, a DIY bow tie kit from Afternoon, and tiger socks from everyone's favourite sock company Feat Sock. Co.
Suggested Gift: Cheeky Feat Sock Co. cat socks. R105.
Open everyday.
Gardens Shopping Centre Cnr Mill & Buitenkant St, Gardens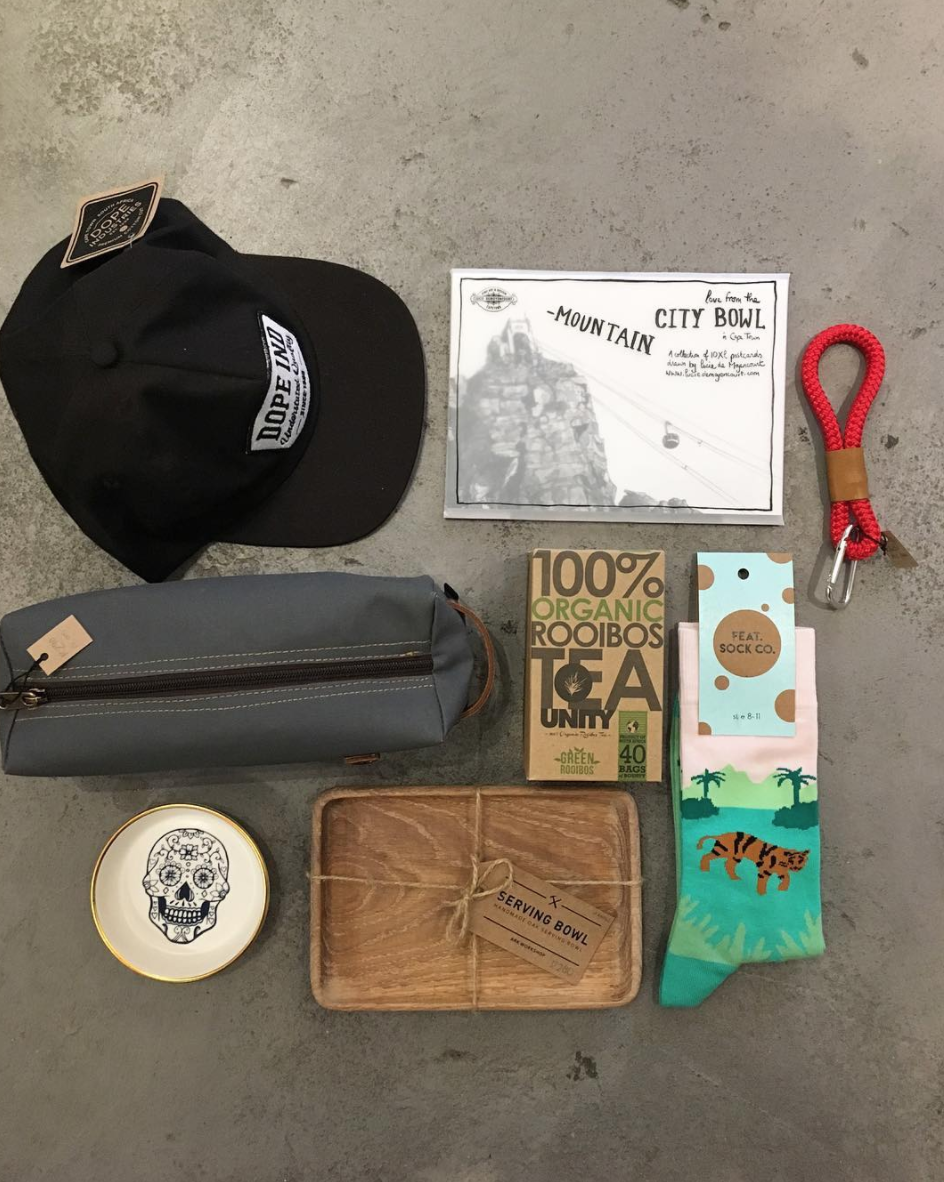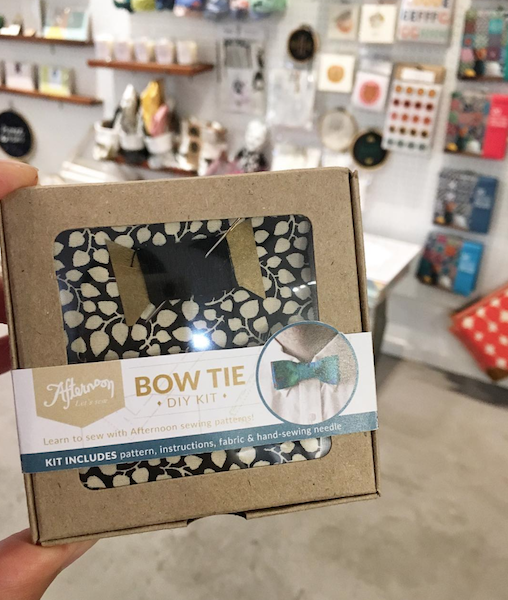 MR & MRS on Kloof
Image courtesy of @mmrandmrsonkloof via Instagram
Fabrics from Jaipur meet local designs in this delightful boutique on Kloof. Find locally-made jewellry treasures, notebooks and gorgeous local fashion.
Suggested gift: a locally-made shirt-dress
Open everyday.
801 Kloof St, Gardens, Cape Town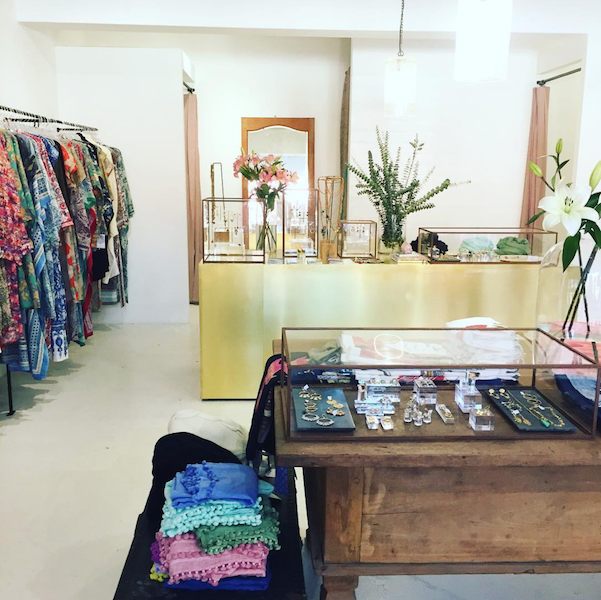 Image courtesy of @mmrandmrsonkloof via Instagram
Good to know
Holiday, MR & MRS' Kalk Bay based store is a feast for the senses and well-worth a browse if you make a day-trip to dreamy Kalk Bay. Make a day of it and take the train from the CBD, stop-over in Muizenberg for a surf.
Skinny laMinx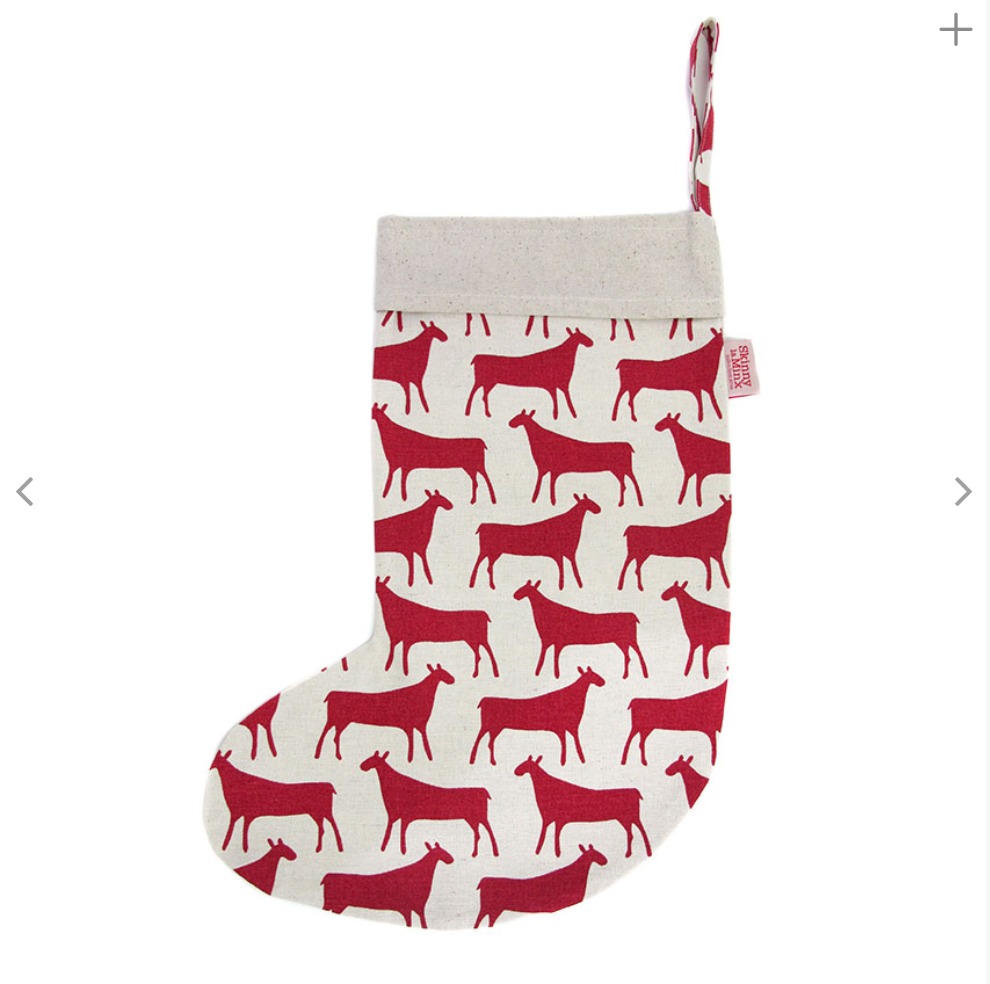 For locally designed fabric treasures including tea towels, beach bags and cushion covers stop in at the delightful Skinny laMinx studio on tree-lined Bree.
Suggested gift: Skinny laMinx Stocking Herds R195.
Open from Monday to Saturday.
201 Bree St & Buiten Street, CBD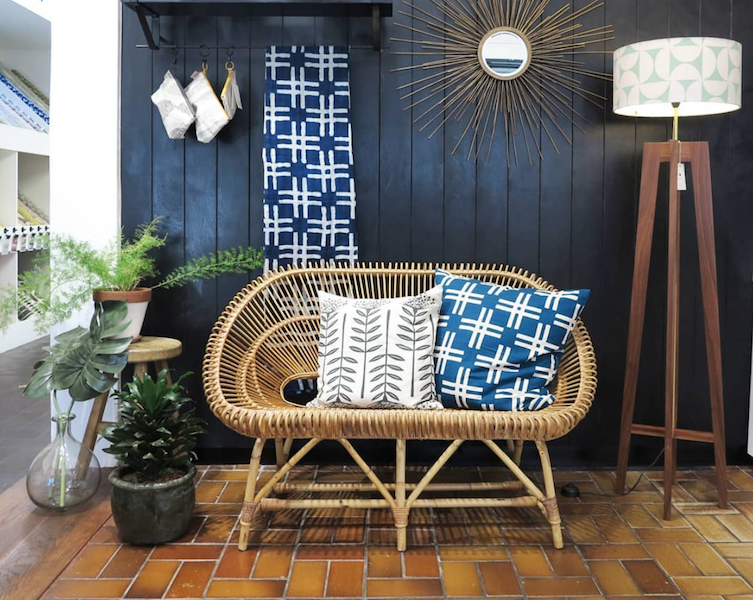 Image courtesy of @skinnylaminx via Instagram
The Long Street Antiques Arcade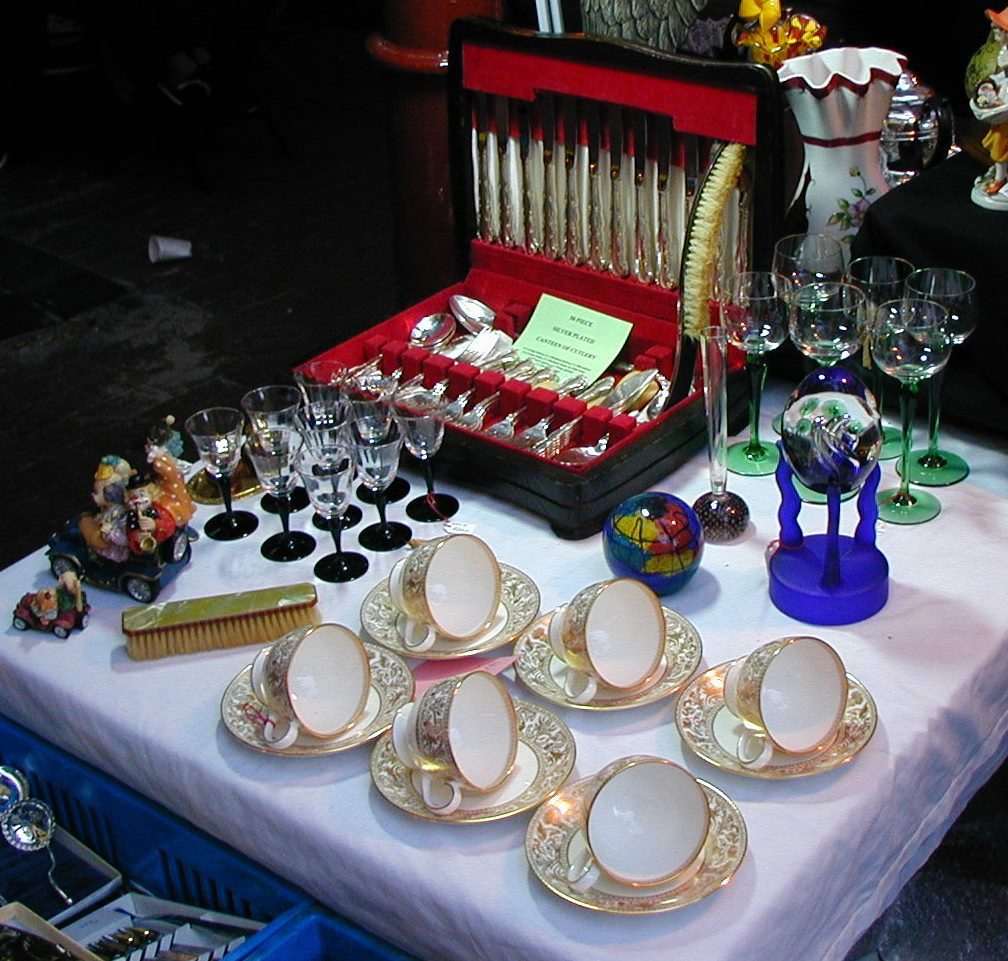 This treasure trove of antique and almost-antique pieces hosts a plethora of shops. A favourite is Glitterati where you'll find vintage clothing, sparkly costume jewellery and cool shades. Adjacent shops are filled with treasures like old coins, books and memorabilia.
The Antique market just off Long Street in Wale Street is a fun spot for a chat with the dealers, you never know what treasure you'll stumble upon here.
Suggested gift: Vintage shades from Glitterati
Open Monday to Saturday.
The Long Street Antique Arcade, 127 Long Street, Cape Town
Let us know how you plan to do your festive season shopping in the comments below, we love to hear from our readers.