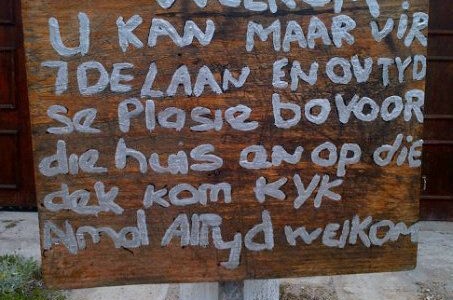 De Kelders is much like any other beach town along the coast. Beach-goers flock here over December holidays to take in the sea, sun and to have a bit of fun. The brave might even try some shark-cage diving – a popular activity in the area. It is such a peaceful and quiet area, situated a mere five or so minutes from the larger town of Gansbaai.
Gansbaai offers everything you might need, like a large Spar shopping centre, some great local restaurants like Tolbos Bistro, bars such as the Gansbaai Saloon and party venues like Die Stal. Also make sure to head down to the harbour for some incredible fresh fish, like snoek and calamari, naturally served with some vinegary slaptjips and some tangy tomato sauce.
De Kelders offers some fantastic walking routes, beaches and even some caves to explore. Yet, one of their lesser known attractions is the house situated right at the start of Vyfer Street. As you drive past the house, you'll see tiny, doll-like models of petrol stations, farms, houses, and even a model of the popular South African soapie, 7de Laan's main street.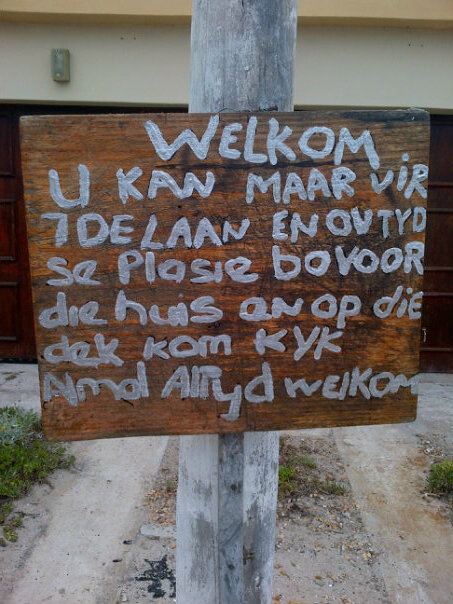 The above sign greets you at the front of the house, which basically says that everyone is welcome to come up to their deck and take a look. The owners are very friendly.
The tiny model of a Shell garage.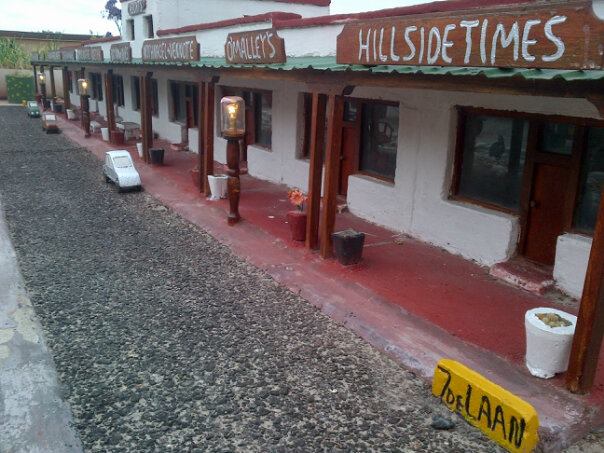 The main attraction is the 7de Laan street. Complete with every single shop, restaurant and place of work ever mentioned on the popular soapie.
The doll-like houses are executed with such precision, that you simply must see it for yourself. Not something you see everyday, that's for sure.