Joburg gets a bad rap when it comes to places to visit in South Africa. With the picturesque Mother City just a 2 hour flight away and sunny Durbs 6 hours down the road; many tourists gloss over the City of Gold in favour of Table Mountain, the Drakensberg and the warm beaches of Natal. But Johannesburg is actually one of the biggest inland cities in the world, home to around 7 million people and an African renaissance culture that is second to none!
Consequently, Joburg has a lot to offer if you're prepared to dig a little deeper than the somewhat stale attractions and activities the city is already recognized for. If you're a proud Geepee then we're sure you'll love our selection of Johannesburg photos that show what the residents already know about the city.
50. Ponte City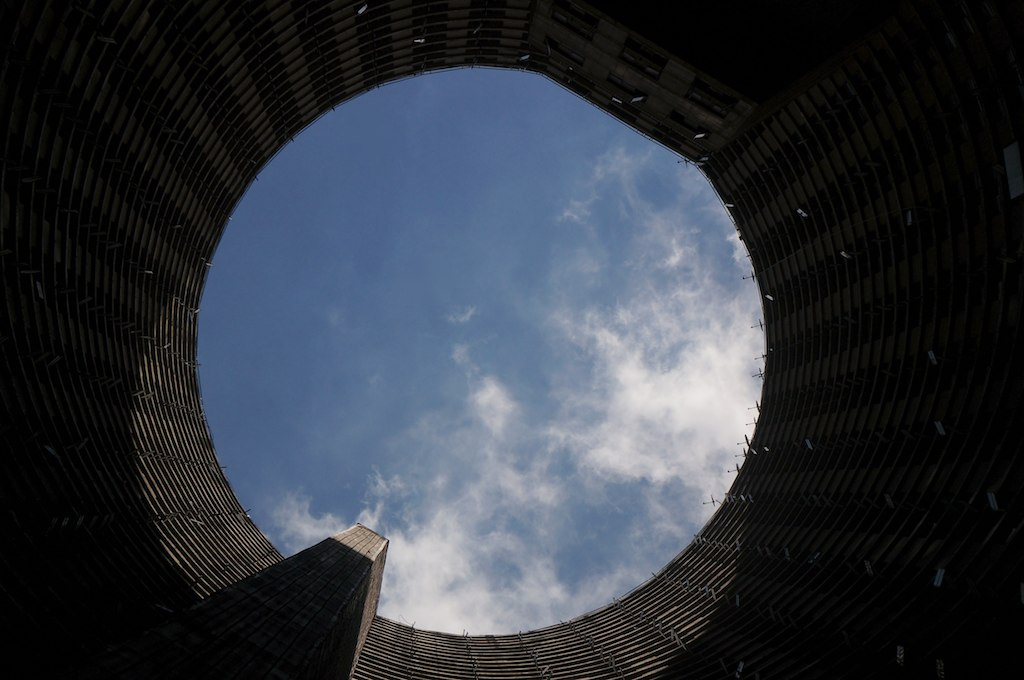 All 54 floors of Ponte City have dominated Joburg's skyline since 1975 and it was once the tallest building in South Africa. The building, which was once one of Joburg's most desirable addresses, has been the subject of books, well-known photographers, as well as appearing in movies such as District 9. Perhaps the German novelist Norman Ohler said it best when he described Ponte City as, "Ponte sums up all the hope, all the wrong ideas of modernism, all the decay, all the craziness of the city. It is a symbolic building, a sort of white whale, it is concrete fear, the tower of Babel, and yet it is strangely beautiful". Photo by fiverlocker on Flickr.

49. Gautrain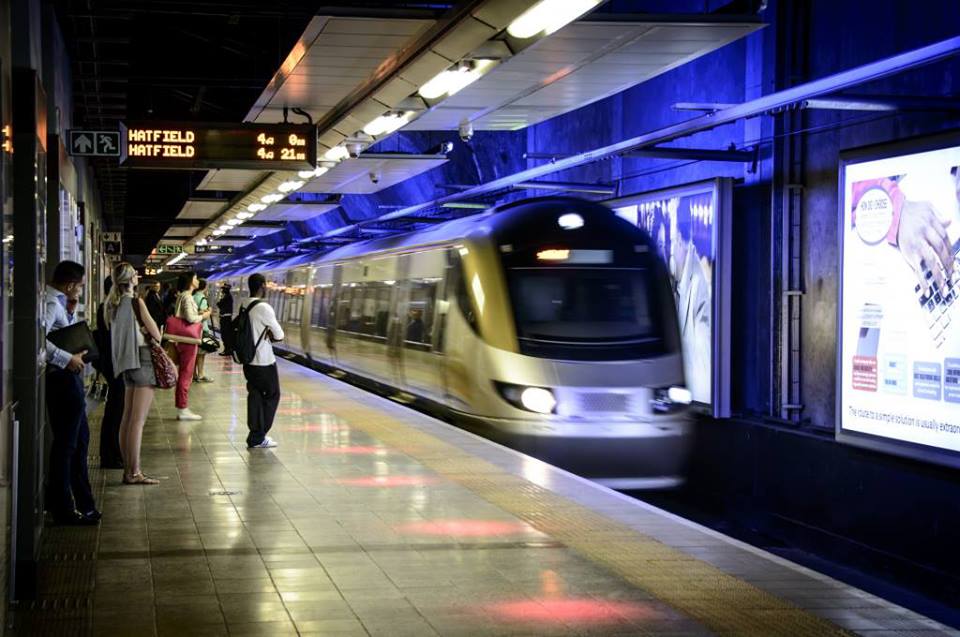 Providing rail transit for Gautengers on the move since 2010, the famed Gautrain provides a seamless link between Johannesburg, Pretoria, Ekhuruleni and OR Tambo Airport. It's a beautiful specimen too decked with 24 trains, over 650 CCTV cameras and visible policing. Even better is the fact that you can travel between Sandton and the airport in 15 minutes at a speed of 160km/h. It's safe to say the Gautrain has helped Johannesburg enter the future! Photo from Gautrain.
48. Momentum 94.7 Cycle Challenge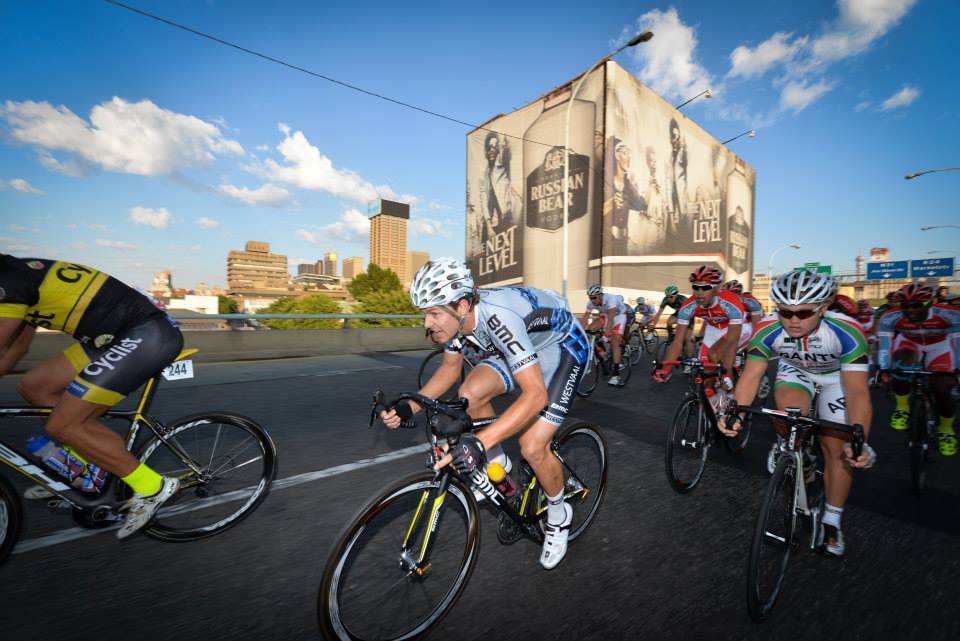 Approximately 29 000 people took part in the 2013 Momentum 94.7 Cycle Challenge – proof that this has to be one of Joburg's favourite events on the annual sports calendar. Facing 94.7km's of exquisite natural and urban landscapes on a bike has never looked so good and it's well worth taking up the challenge this year if you haven't before. The 2014 race takes place on Sunday, 16 November. Entries open March 2014. Photo from 94.7 Cycle Challenge on facebook.
47. E-tolls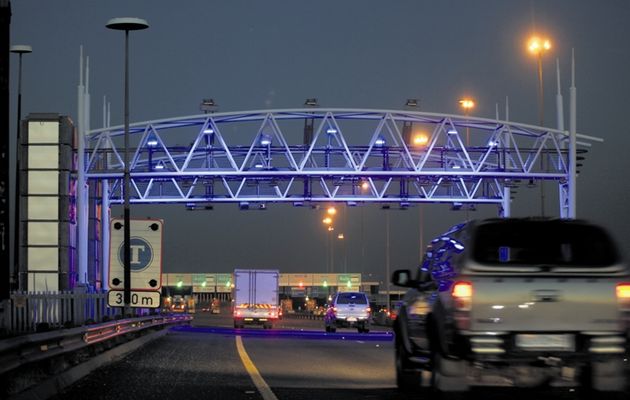 Hate them, or hate them these ghastly gantries have had a unifying effect on JNB residents – just ask any Joburger their view on e-tolls and you'll be met with a cohesive barrage of gripes and grumbles. While e-tolls are certainly a major talking point of our time, one thing's for sure, you can't deny the way they've bought many Gautengers together in a unified battle against the system. Click here to join the fight against these UV-lit dementors of Gauteng motorists. Photo from Township Times.
46. Lion Park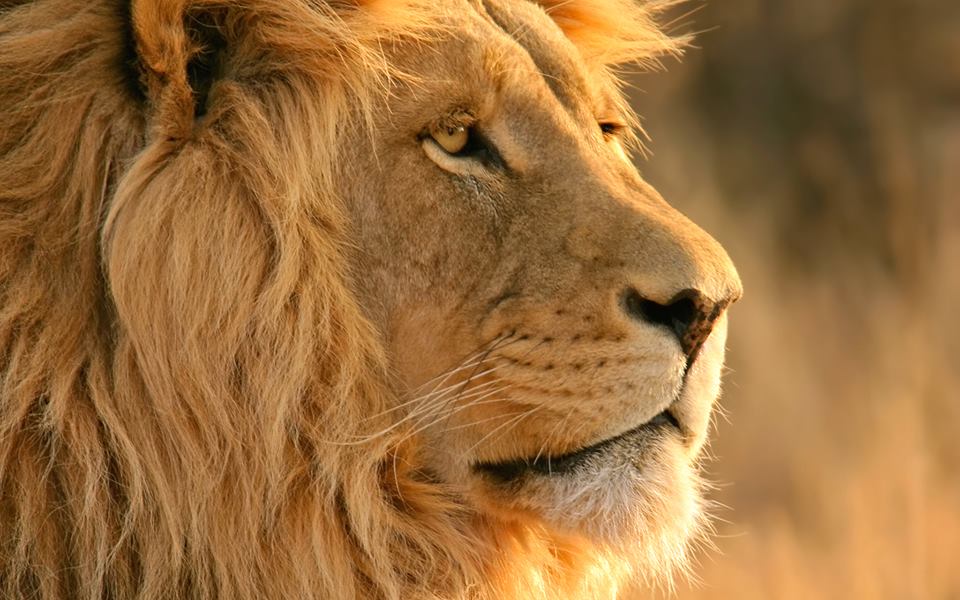 It's one of Newsweek's 'Top 100 Tourist Destinations in the World' but if that's not enough reason for you to pay a visit to the Lion Park next time you're in Johannesburg then maybe Cub World, the Cheetah Walk and guided night game drives are. The Lion Park also boasts a long list of celebrity guests that includes Clint Eastwood, Shakira and John Legend – proof that this attraction is worthy of the support of us mere mortals too! Photo from Lion Park.
45. Billy's Fourways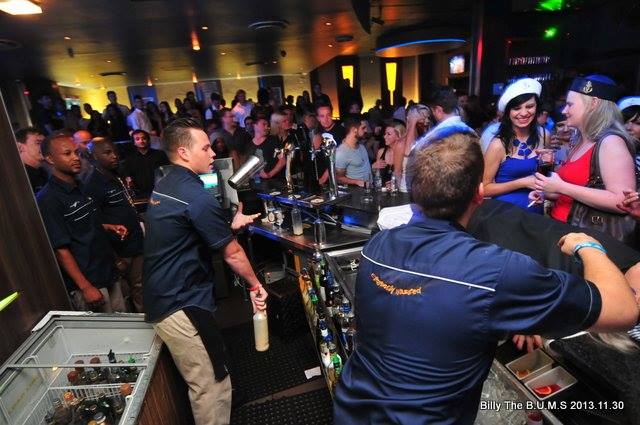 This is where Joburg comes to jol charna! Billy the B.U.M.S. in Fourways is the branch you're looking for if it's a sinful night of shooter slinging and table dancing you're after. This bar come restaurant come nightclub is an absolute institution in the heart of the northern suburbs and guarantees a solid party. Photo from Billy the B.U.M's Johannesburg on facebook.
44. OUTsurance Pointsmen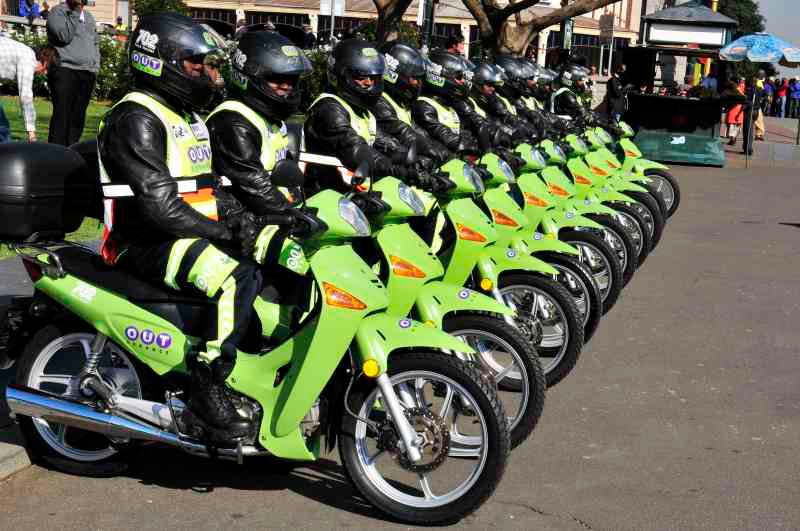 Bust robot? Congestion? You know you can count on the OUTsurance pointsmen to get you through the worst of Joburg traffic. Taking up their posts at some of the most jammed intersections around the city from 06:30am, these devoted men and women in green are an integral part of the JNB landscape. Let's face it; we'd suffer without these masters of the pointed hand signal. Photo from OUTsurance on facebook.
43. Lanseria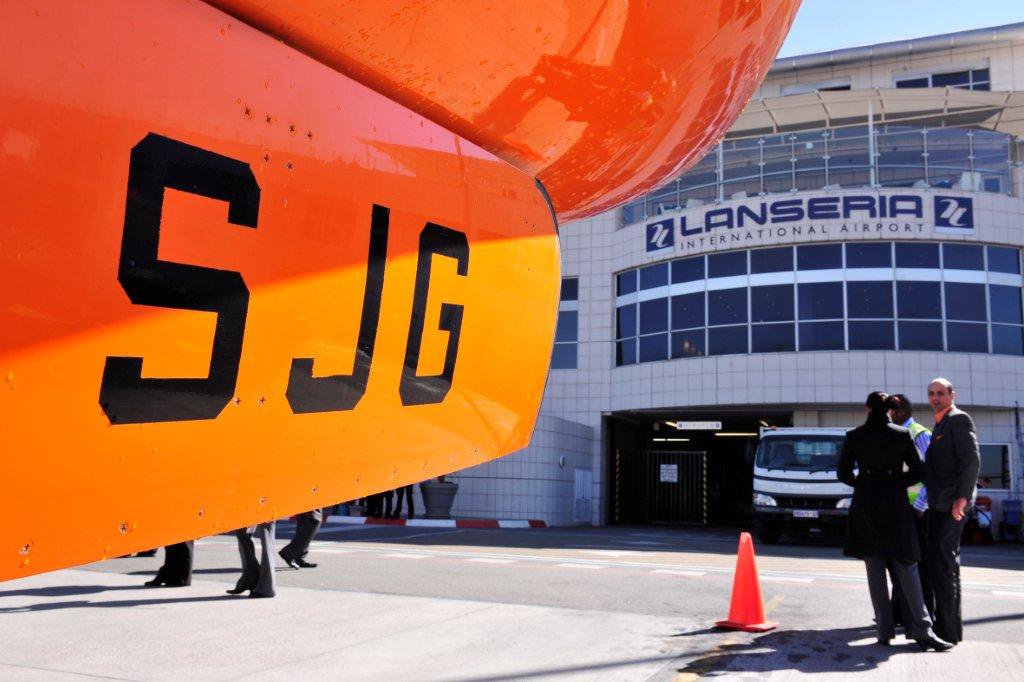 Not one but two airports in the City of Gold! Lanseria, the airport that's more convenient if you live in the northern suburbs, is a private aerodrome serving many charter and some scheduled flights (Mango and Kulula fly here!). What started out as a grass strip airfield in 1972, Lanseria Airport has established itself as a key player in the aviation sector today; and passengers can enjoy an upgraded terminal building, restaurants, duty free shopping, lounge facilities, ample parking, an easy flow pick up and drop off area, and with improved road access getting to Lanseria Airport, a hassle and toll free experience.
42. The Country Club Johannesburg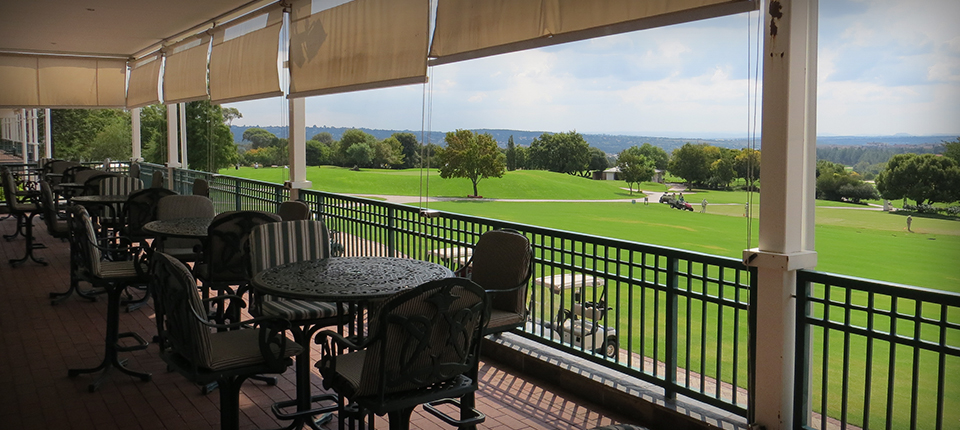 Founded in 1906, CCJ is a contemporary club rooted in tradition where golfing friends meet and relax in comfort while enjoying the tranquility of the surroundings. Attention to detail and tradition blend to provide a unique membership experience at one of Gauteng's most stately landmarks. Photo from thecountryclub.co.za.
41. Newtown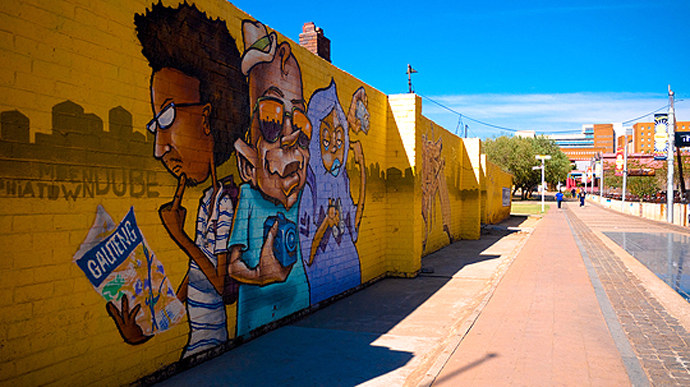 Newtown is Joburg's self-proclaimed cultural zone. It has a bookshop, dance space, galleries, jazz club, street market, nightclubs, restaurants, theatres and museums on everything from African culture to science to beer. It also bears the scars of history and, like any good character actor; it has an "interesting face".
40. Westcliff Hotel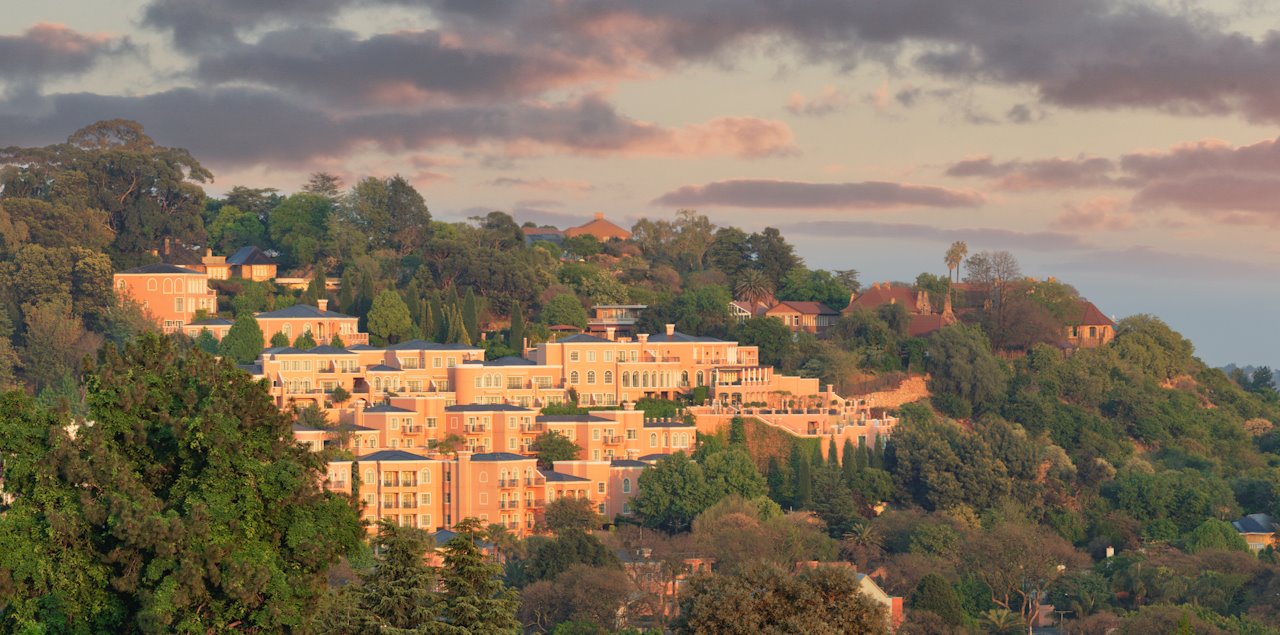 Having spent the latter part of 2013 closed for renovations that were reported to run into the hundreds of millions, Johannesburg's iconic hotel will be back in mid-2014 with a new name – the Four Seasons Westcliff Hotel. Aside from the name change, guests can expect a totally fresh experience, including a newly built spa and two new restaurants, as well as a bar focused on local cuisine and fine South African wines. Once known for discreetly lodging international A-listers and for its incredible pink exterior, it'll be interesting to see the result of the Westcliff's makeover when it reopens its doors this June.
39. Rat Race Culture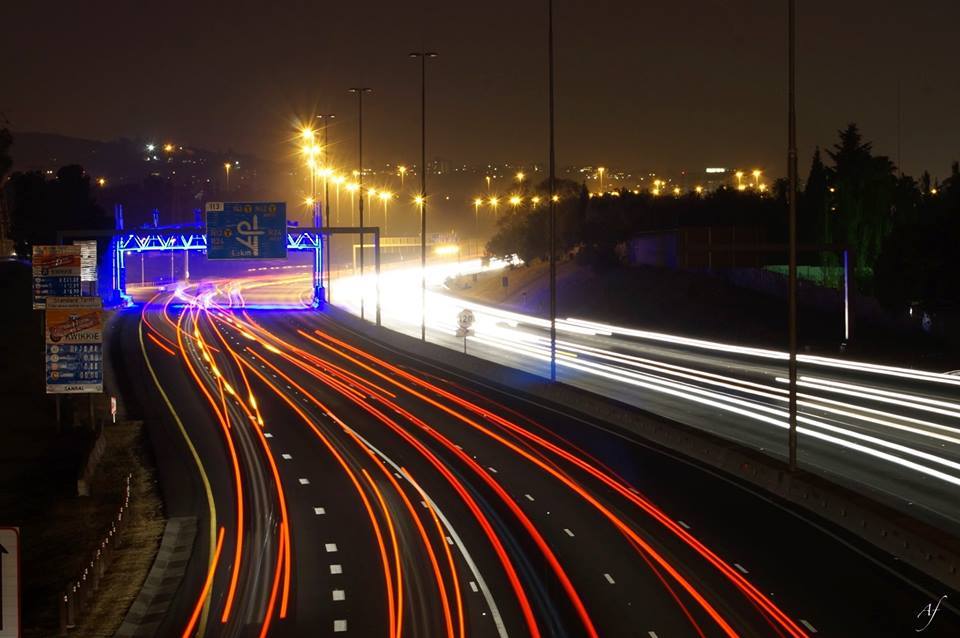 The Daily Grind AKA the rat race – it's the reason you brave the traffic and everything else the largest landlocked city in the world throws at you. Joburg might not be the most picturesque in the land, but it's where the buzz is. Photo by Adam Affuta.
38. Emmarentia Dam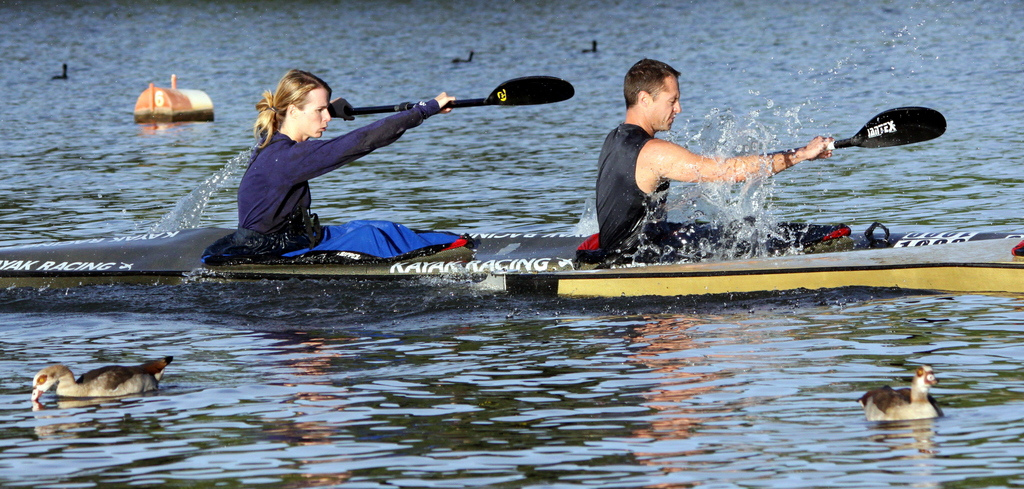 A mere 6km from the CBD, Emmarentia Dam and the surrounding botanical gardens provide a great open space and recreational area for Joburgers and visitors alike. A popular weekend picnicking site, the park is touted as one of the best places in the city to walk your dog, jog or ride a bike. Even better, you can snooze on a blanket in an out-of-the-way spot in the sunshine. Photo by Derek Keats on Flickr.
37. Whackhead Simpson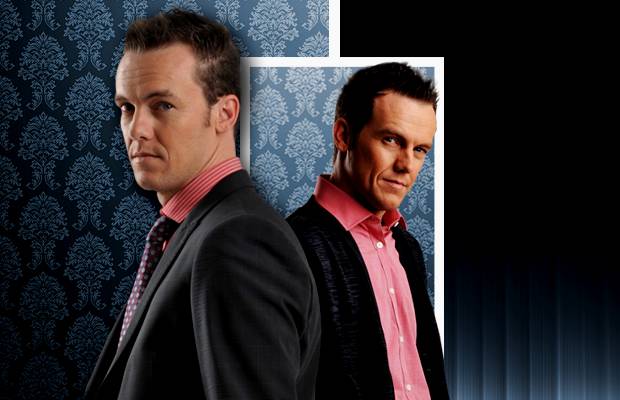 Darren and Highveld's Breakfast Xpress team have been accompanying you to work since 2010 and his pranks calls are legendary! Get an earlier start with one of the city's big personalities at Joburg's No. 1 Hit Music Station – the Breakfast Express explodes on to the air waves every weekday morning from 6am.
36. Parktown Prawns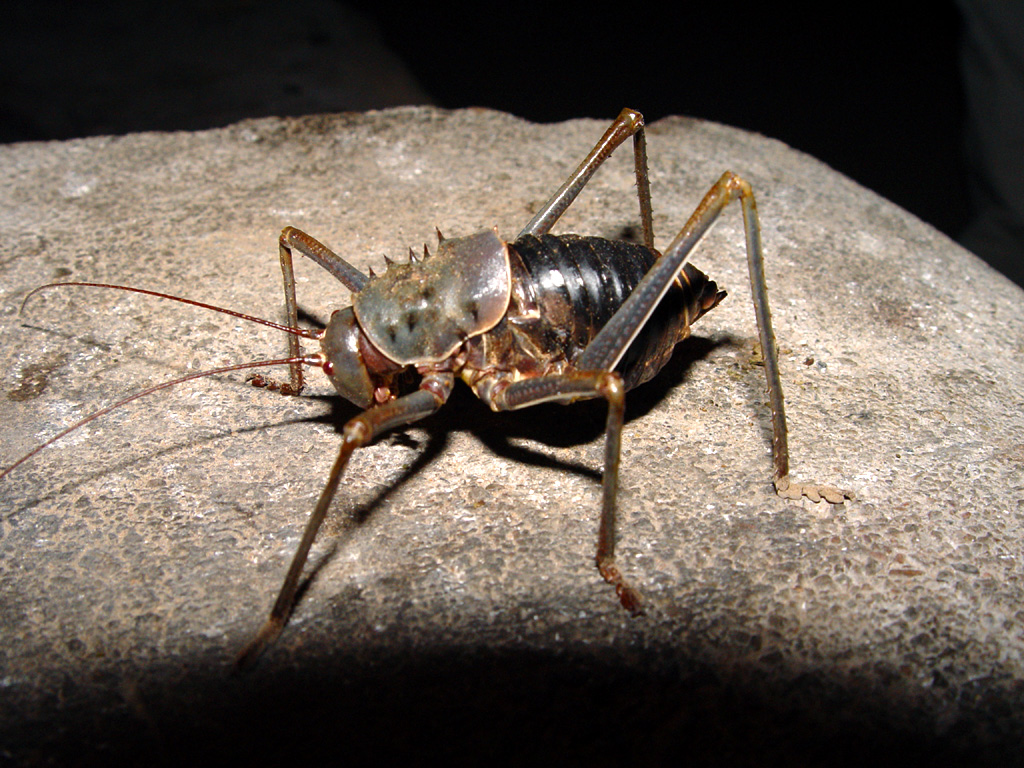 Don't mess with these buggers boet! Besides the Parktown Prawn being one helluva tough nut to crack with a garden spade, these oversized critters of the reef dispel a black 'fecal liquid' that's guaranteed to stain the walls and scar your life. Plus they scream at you like a banshee if you hassle them… utterly horrifying! Urban legend says Parktown Prawns are the result of a University of Johannesburg experiment gone wrong but we'll leave that up to you to decide. Photo by Damien du Toit on Flickr.
35. Parkhurst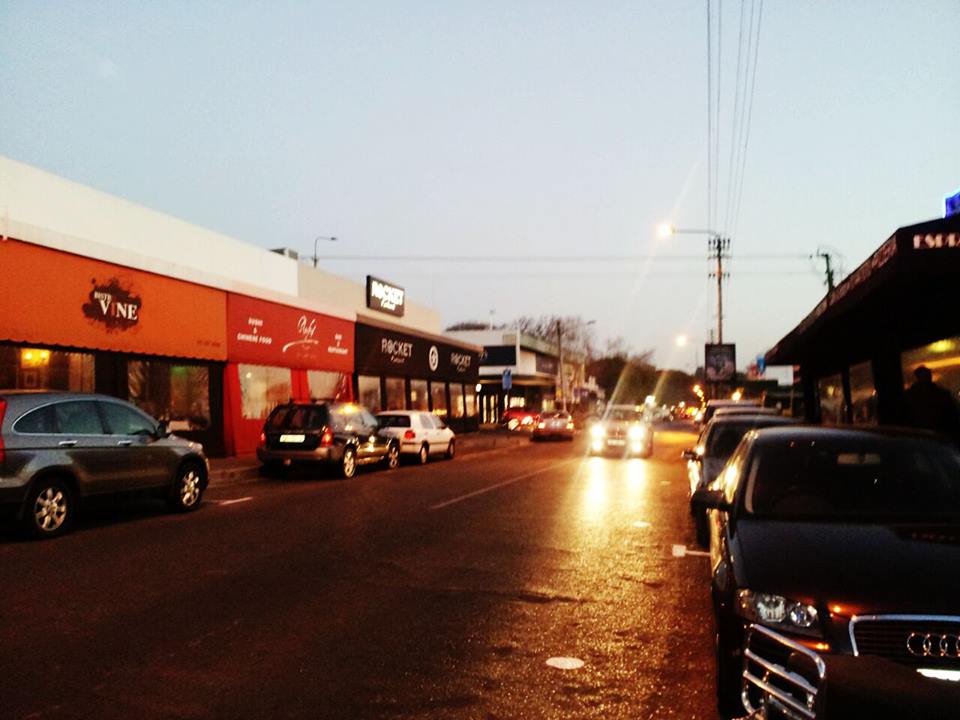 Take a stroll down Joburg's trendy strip and discover the best places to eat, drink, and be merry. Parkhurst's iconic 4th Avenue is brimming with design, vibrant café culture and street festivals of the first order.  Although Parkhurst is a great place for food, you're likely to develop a love affair with the shopping to be had here too. Places like Craft and The Foundry are flying the flag for artisanal eating and beer consumption, while stores such as Green Grass are growing the neighbourhoods creativity. Photo by 4th Avenue Parkhurst.
34. Orlando Towers Bungee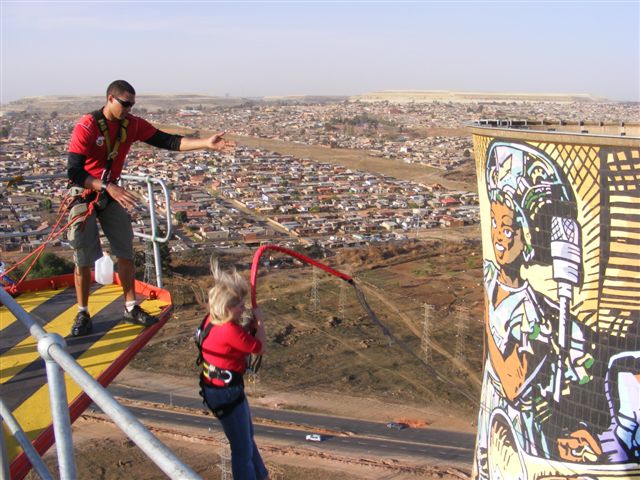 This vertical adventure centre in Soweto offers bungee jumping between two cooling towers, a swing inside a cooling tower, climbing, abseiling and base jumping. But the thrill begins long before you step off the tower platform – housed in an inactive power plant that was once the most advanced in the Southern Hemisphere, the old towers have been artfully transformed into the colourful landmarks you see today. Photo from orlandotowers.co.za.
33. PigSpotter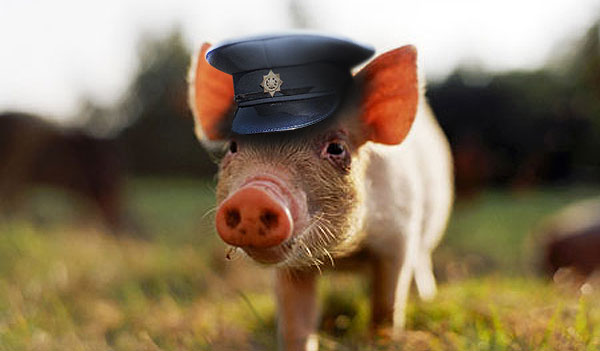 Over 60 000 Tweets later and the mysterious Cliff, better known as @Pigspotter, is still warning happy Gauteng motorists about the whereabouts of 'not-so-lean bacon rashers' and 'pork chops' lurking behind speeding cameras on the metropolitan area's vast road network. Photo from btl.co.za.
32. Run Jozi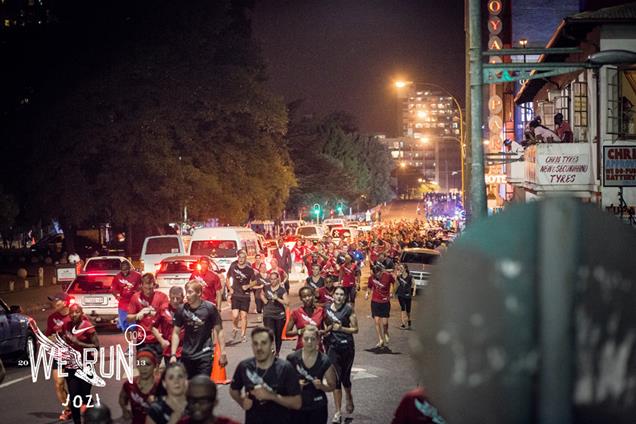 What better way to reclaim your city than by running through its streets at night. Nike's We Run Jozi marathon fits the profile of the Johannesburg sport/social calendar perfectly – a race from Miriam Makeba Street  to Mary Fitzgerald Square in Newtown, the agreeable 10km distance means the race is accessible to runners of varying strengths, and in 2013 10 000+ keen joggers took part.
31. 44 Stanley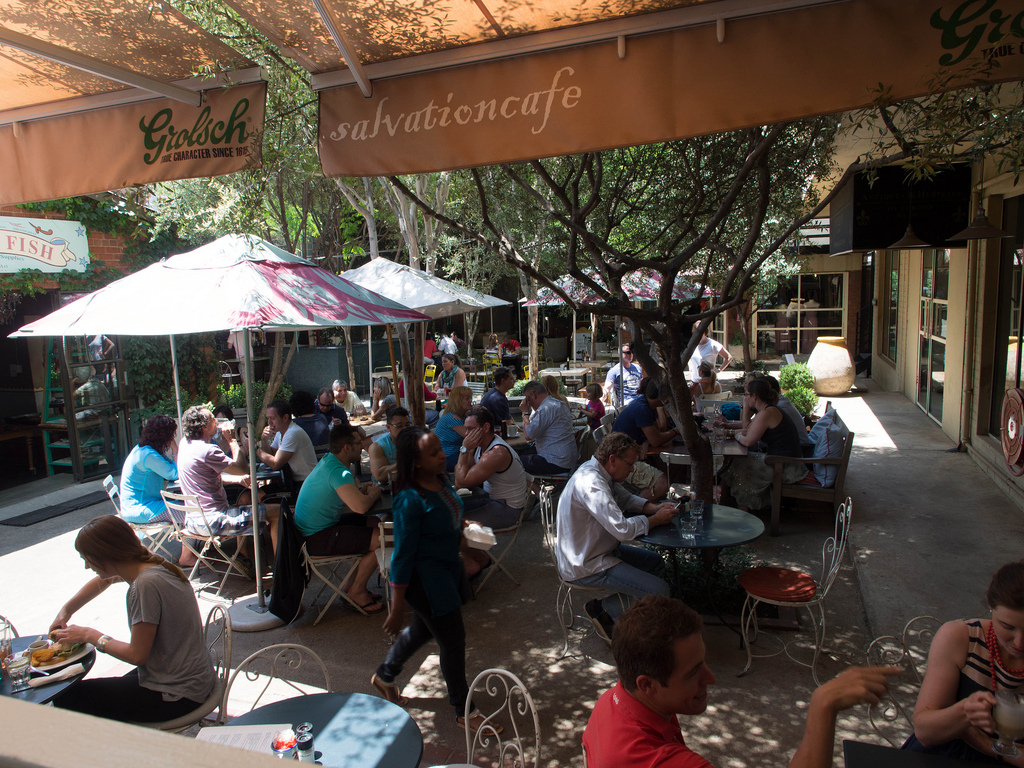 While it's true that you can generally find everything under one roof at most Johannesburg shopping malls, few can beat the unique atmosphere and eclectic blend of stores than what you'll find at 44 Stanley in Joburg. Once upon a time, 44 Stanley served as a warehouse for damaged cars. Fast forward to today and much has changed – the premises now houses restaurants, shops and studios. What has not changed is that original industrial feel, a distinctive look that attracts throngs of JNB's hip, creative, fedora wearing crowd. Photo by Tom Karlo on Flickr.
30. Summercon Living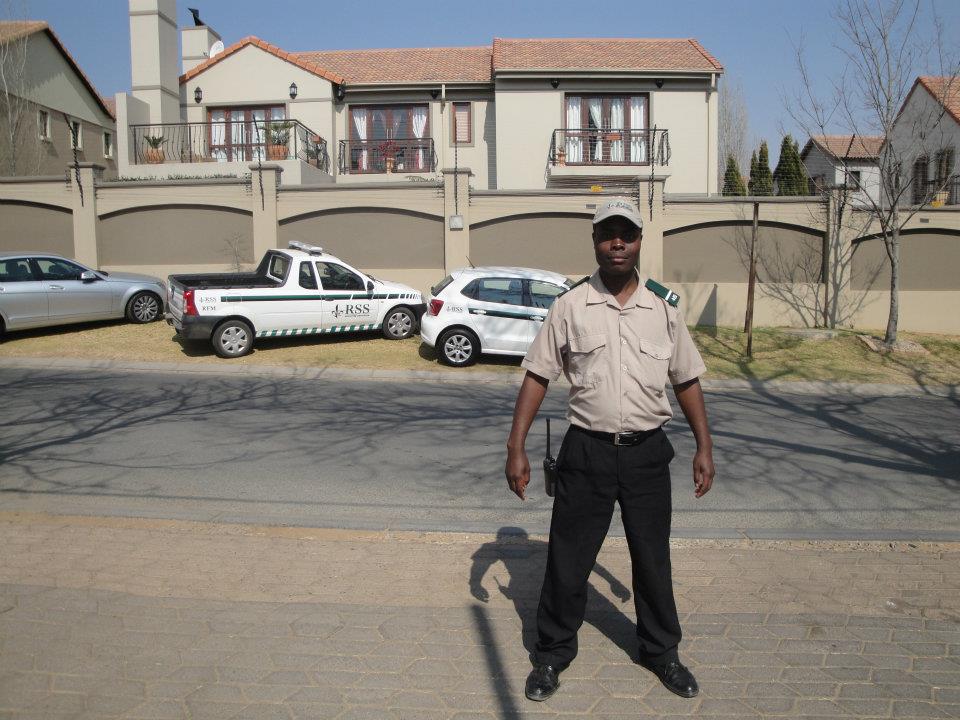 While much of Cape Town is struggling to pay the rent on their bachelor pad, Joburg is waking up to the 'Summercon' concept and the convenience and affordability it offers to anyone from established professionals to up and coming career rookies. Having transformed the face of suburbia, particularly in areas such as Fourways, Douglasdale and Paulshof, these grandly entranced residential hubs are all about safety, convenience and social living. They're generally close to shops and other modern conveniences; offer jacked up security and secure parking, as well as a strong sense of community amplified by added features that could include a clubhouse, swimming pools, and a tennis court. Photo from RSS Security on facebook.
29. Wanderers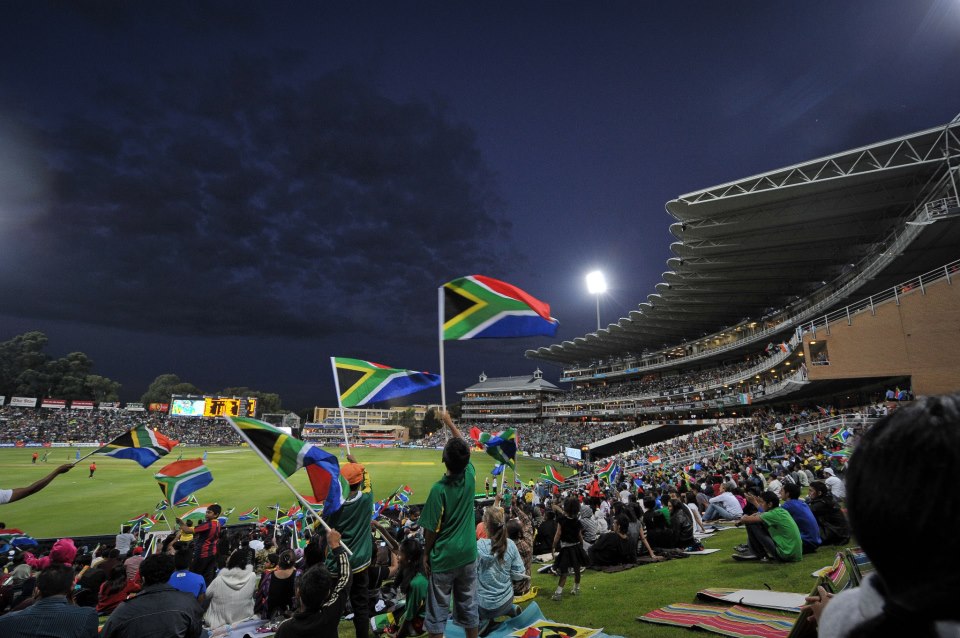 Since that first test match between South Africa and England in 1956, the Bull Ring in Illovo has been the most respected cricket ground in South Africa. With a capacity of around 34 000 including the occupants of the 182 suites, Wanderers is where we witnessed the greatest One Day International match ever played, as well as the 2003 Cricket World Cup final between Australia and India. Photo from Bidvest Wanderers Stadium on facebook.
28. Hijack Hotspots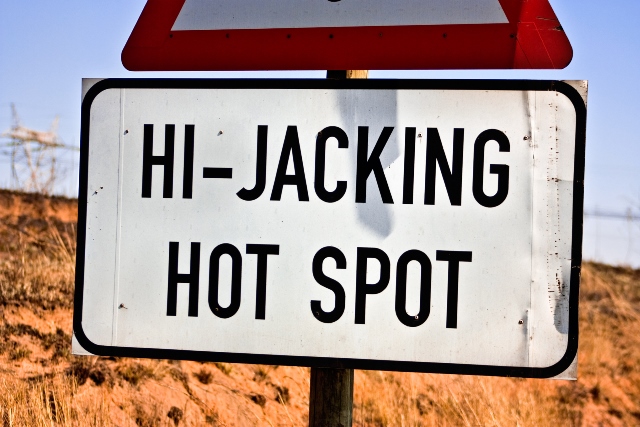 Hijackings in Johannesburg are no laughing matter but at least the city has been kind enough to warn motorists of the dangers that may be lurking. And we haven't seen these signs in the other 'big 2' – Cape Town and Durban. Now if only the city will allow for yields at those dubious intersections…
27. Kyalami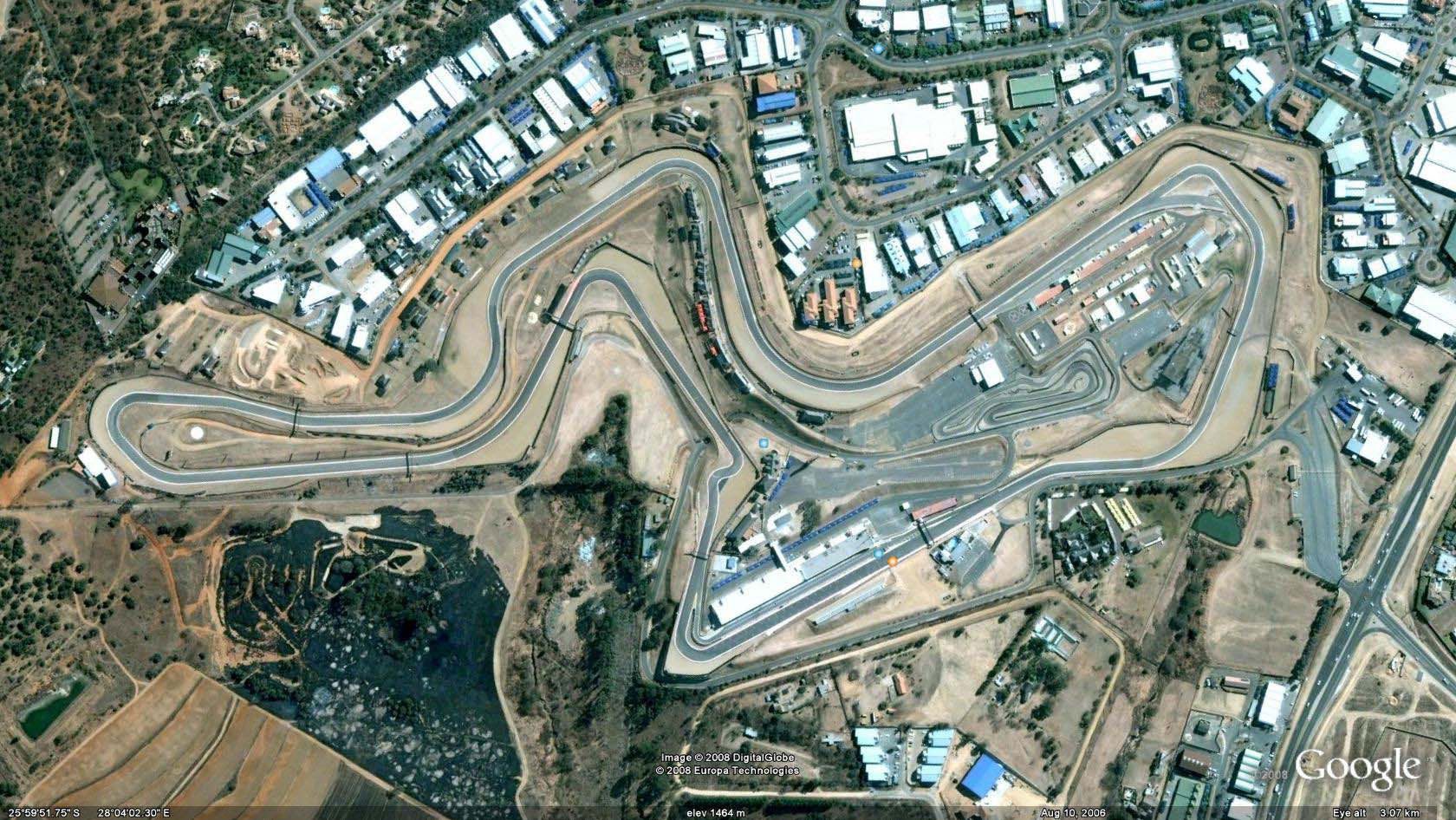 There aren't many South African cities that have their own permanent racetrack and Kyalami has been the home of motorsport since the early 1960s when the Johannesburg circuit opened. The track is over 4km long and features 11 corners and the infamous "mine shaft", and is used for superbike and A1 racing. Kyalami, meaning "my home" in Zulu, is open for public race days on Fridays, Saturdays and Sundays.
26. Sandton City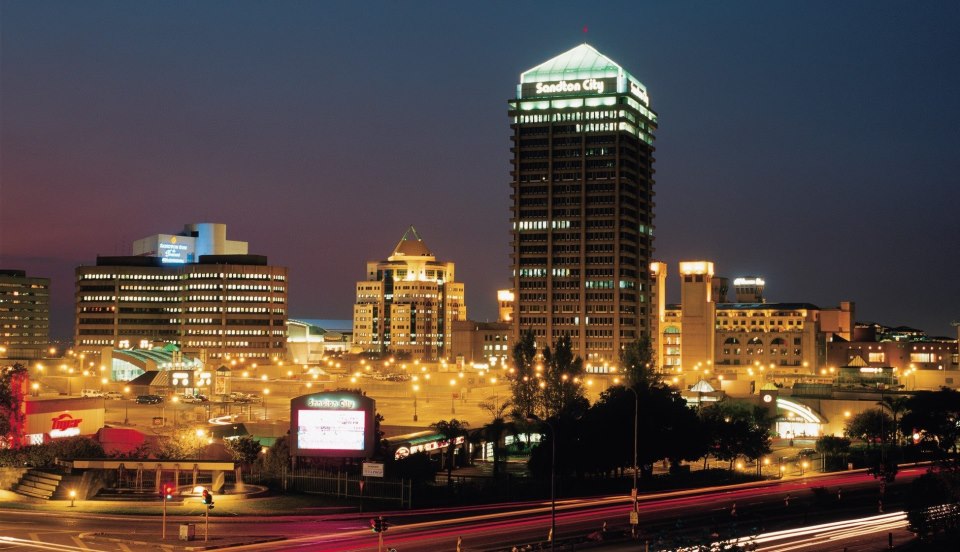 Sandton City turns 41 this year and she hasn't faded into obscurity against the other economic powerhouses that have sprung up around her over the years. An elegant lady that's managed to reinvent herself over and over, she's dealt with change and facelifts like a gracefully withered kugel, and with more than 300 leading local and international retailers under her roof, she's still one of Joburg's most celebrated mall destinations. Photo from Sandton City on facebook.
25. O.R. Tambo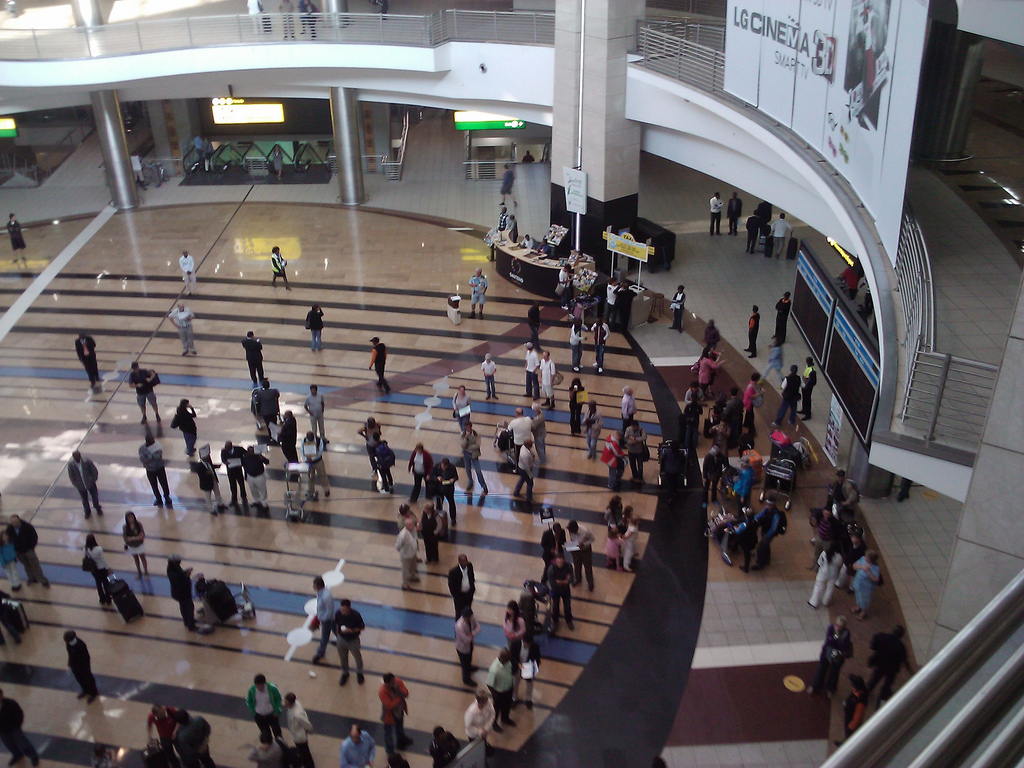 Our favourite part of Africa's airport has to be the International Arrivals hall – as residents and media wait with bated breath for their loved ones (read: one's that have long since 'flown the coop'), sports heroes and celebrities to pass through the glass doors, the atmosphere is nothing short of electric. It's every Joburgers direct door to the world and we'd be nowhere without it. Photo by Monica Kaneko on Flickr.
24. Vaal River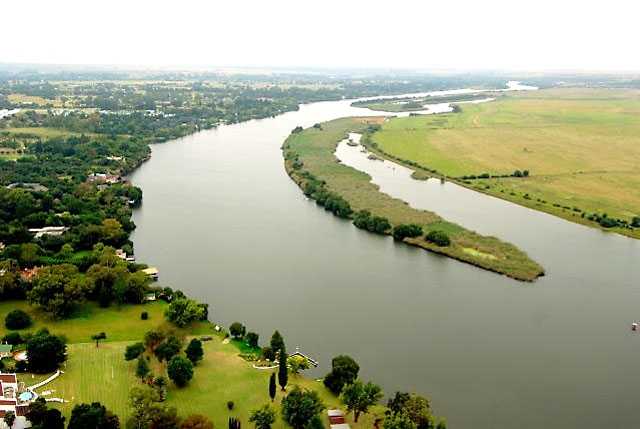 Despite the fact that it's a favourite getaway for outboard speedsters and water-skiers, the water that is drawn from the Vaal fulfills an important role in meeting the industrial needs of the Greater Johannesburg Metropolitan Area.
23. FNB Stadium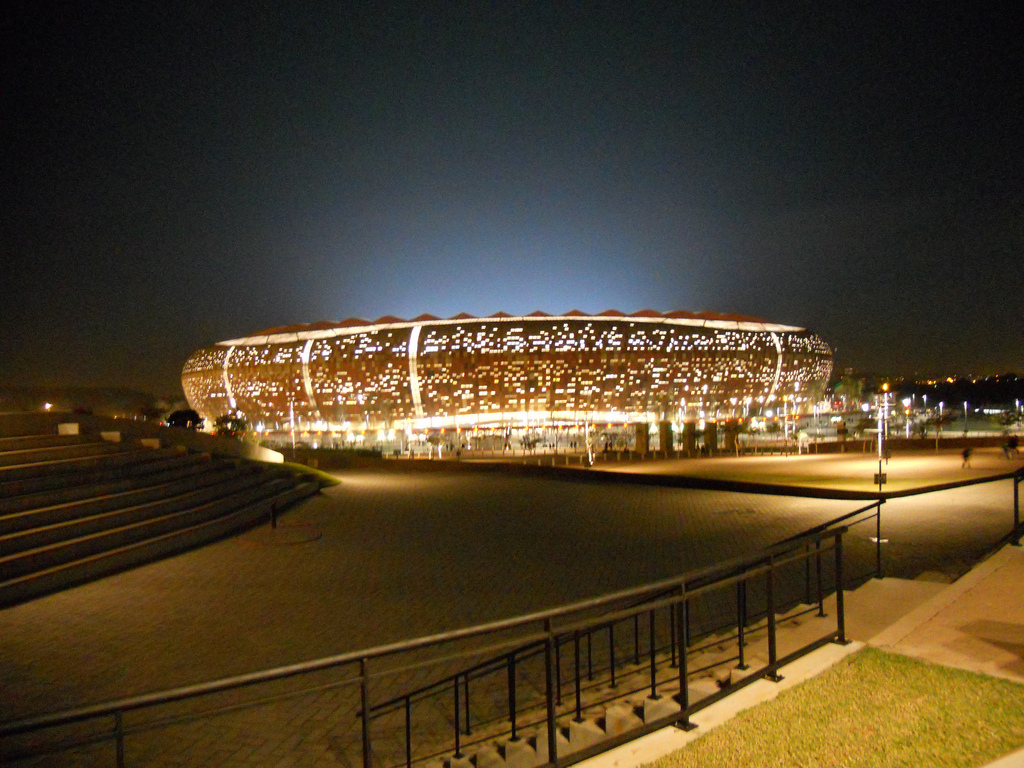 This arena in Nasrec affectionately known as the 'calabash' can seat 94 736 and is the home ground of the Kaizer Chiefs and Bafana Bafana. Despite its relatively short history, 'Soccer City', as it was called when it debuted over the 2010 World Cup, has hosted several history making moments including the World Cup and Tshabalala's opening goal against Mexico, the 2013 Africa Cup of Nations, and recently the stadium was once again cast on to the international stage as it played host to world leaders and the 'great fake' Thamsanqa Jantjie. Photo by Shine 2010 on Flickr.
22. Summer Thunder Storms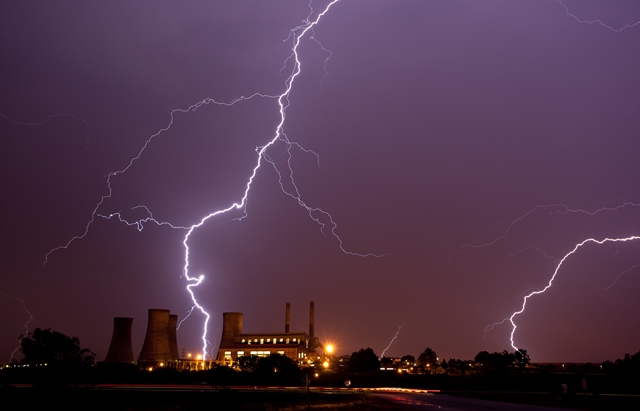 You're driving home from work and suddenly it's pelting… a refreshing end to the work day provided those droplets don't descend into grapefruit-sized hail balls! Drops hit the steamy tarmac one-by-one, the distinctive nostril pleasing scent of geosmin hangs fresh in the air, now you're battling to count them as they fall to a faster beat – a special moment that is experienced nowhere better than in Gauteng on a summer's evening.
21. Ellis Park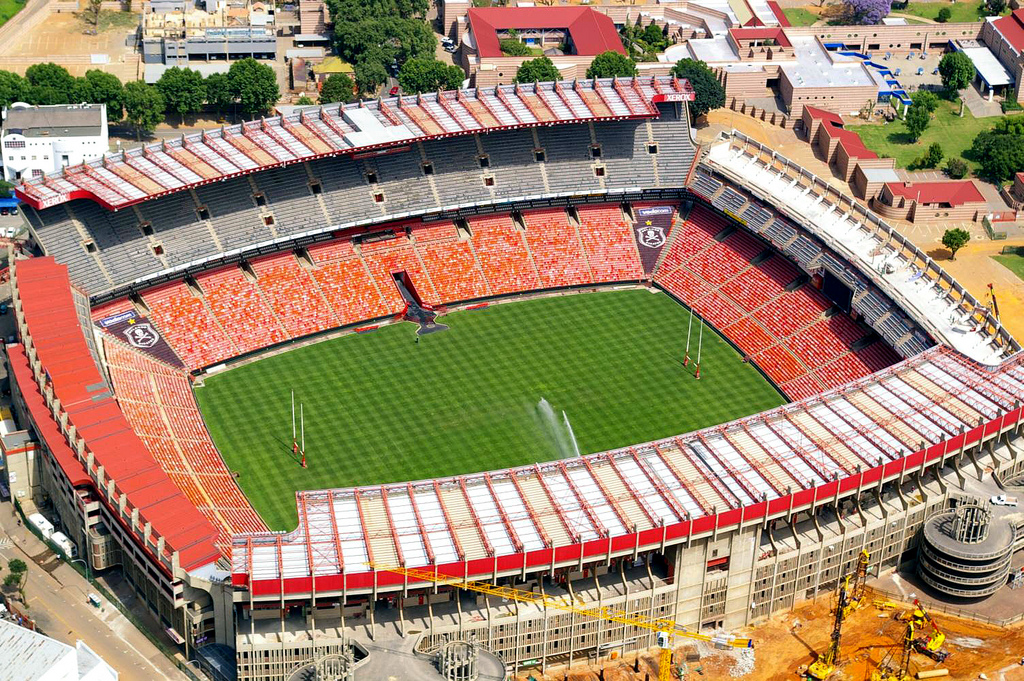 Who can forget the sights of the history making venue of the 1995 Rugby World Cup. The Boeing 747 overhead (we doubt that would even be allowed today but what an awesome spectacle it was! RIP Captain Laurie Kay), Stransky's winning drop goal, Madiba in the No. 6 jersey, the numbers 15-12, South Africa united. I was all of 10 years old in South Africa's glory moment and I can remember it like it was yesterday, and Ellis Park will forever be etched in my memory as the scene of one of the greatest shows on Earth. Photo by legio09 on Flickr.
20. Hartbeespoort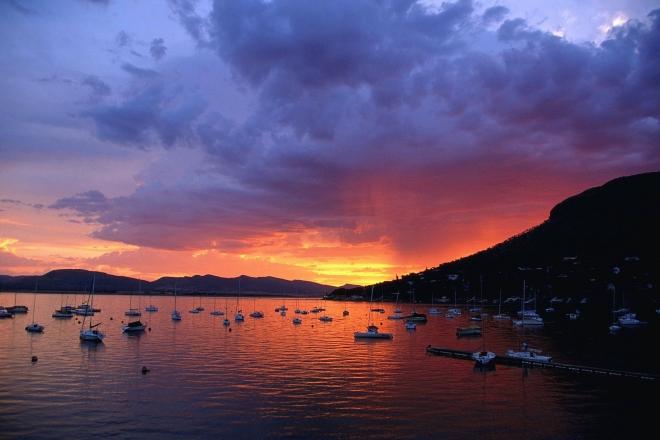 Home is where the Harties is and if you're lucky enough to have setup camp in Joburg's 'lake district', you're probably accustomed to kicking back on your boat, teeing off at Pecanwood, paragliding or riding the Aerial Cableway to the top of the Magaliesberg. While it's not actually in Gauteng (it's in nearby Norh-West Province), Hartbeespoort Dam gets our vote for capping the gamut of weekend leisure activities available to Gautengers, and it's a mere 40km from Fourways in what is arguably one of South Africa's most scenic areas. Photos from roomsforafrica.com.
19. Magaliesburg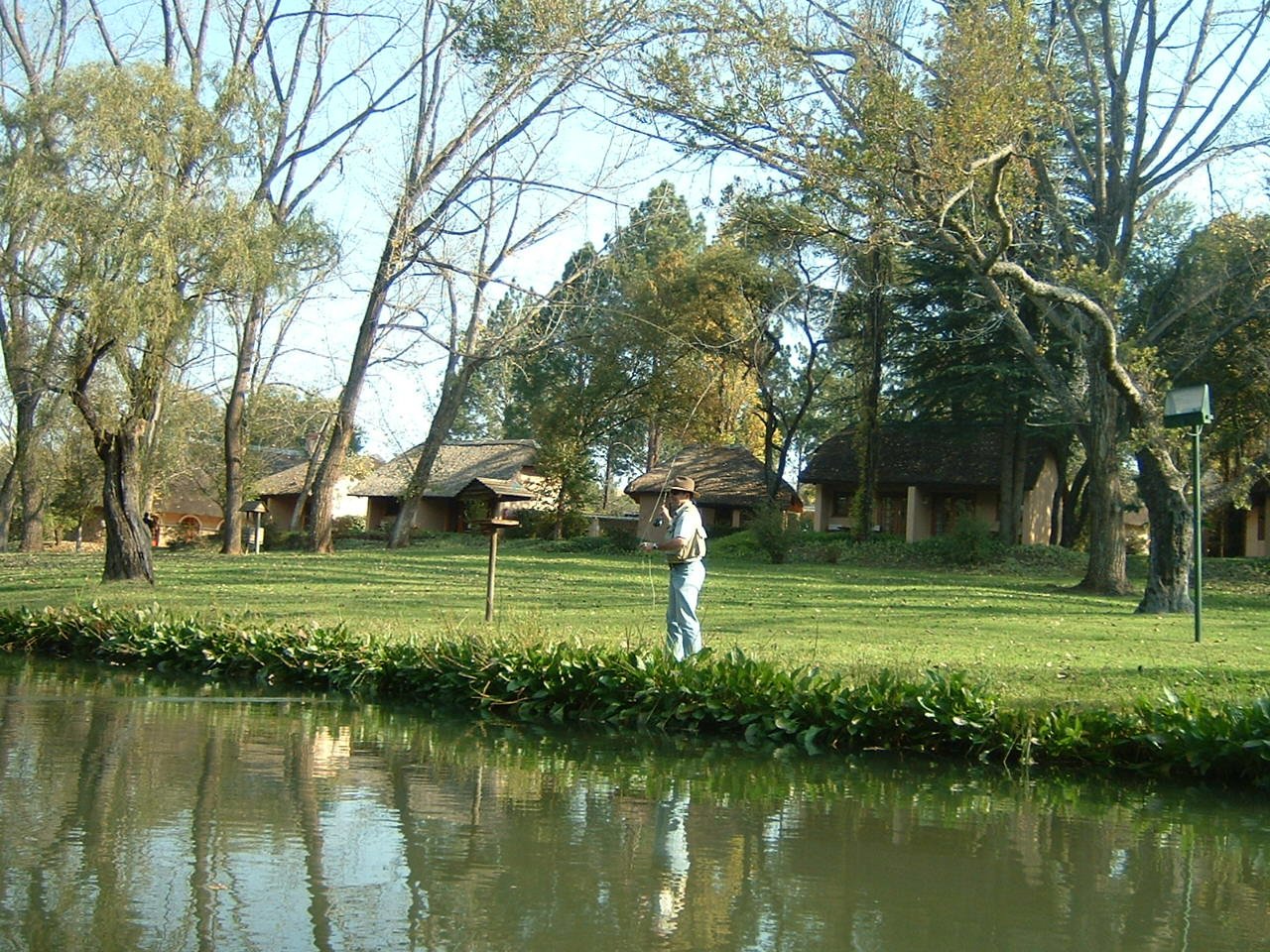 The Magaliesberg, home to some of the oldest mountains in the world, is Johannesburg's countryside hideaway offering a selection of fantastic country hotels, and outdoor activities to boot. It's not uncommon to glide romantically over the peaks and foothills on one of Bill Harrops' 'Original Balloon Safaris', and then return to a treatment at Valley Lodge's soothing spa. Photo by Valley Lodge Hotel & Spa on facebook.
18. Nirox Foundation Sculpture Park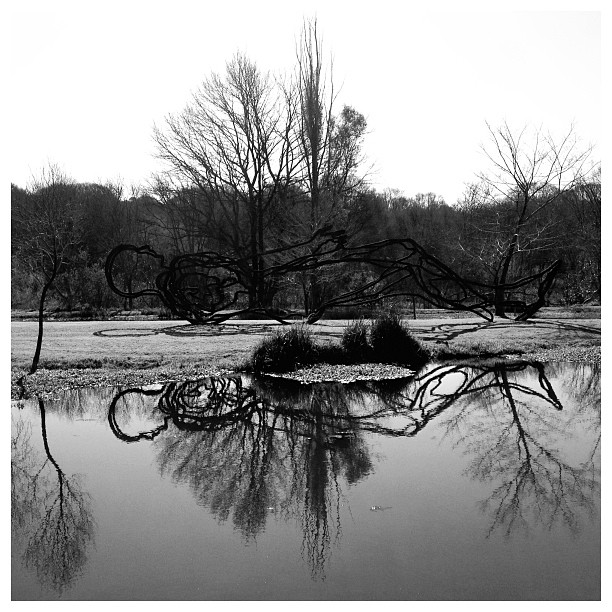 Committed to advancing Africa in global contemporary arts, Nirox in the Cradle of Humankind, is a gallery space, artists residency and sculpture park which hosts regular international and local exhibitions. Even if you're not of the artsy variety you are guaranteed to love walking around Nirox's captivating grounds. Just check ahead before you go – Nirox is about 45 minutes from Johannesburg and it's not open every day. Photo by Darren Smith on Flickr.
17. Neighbourgoods Market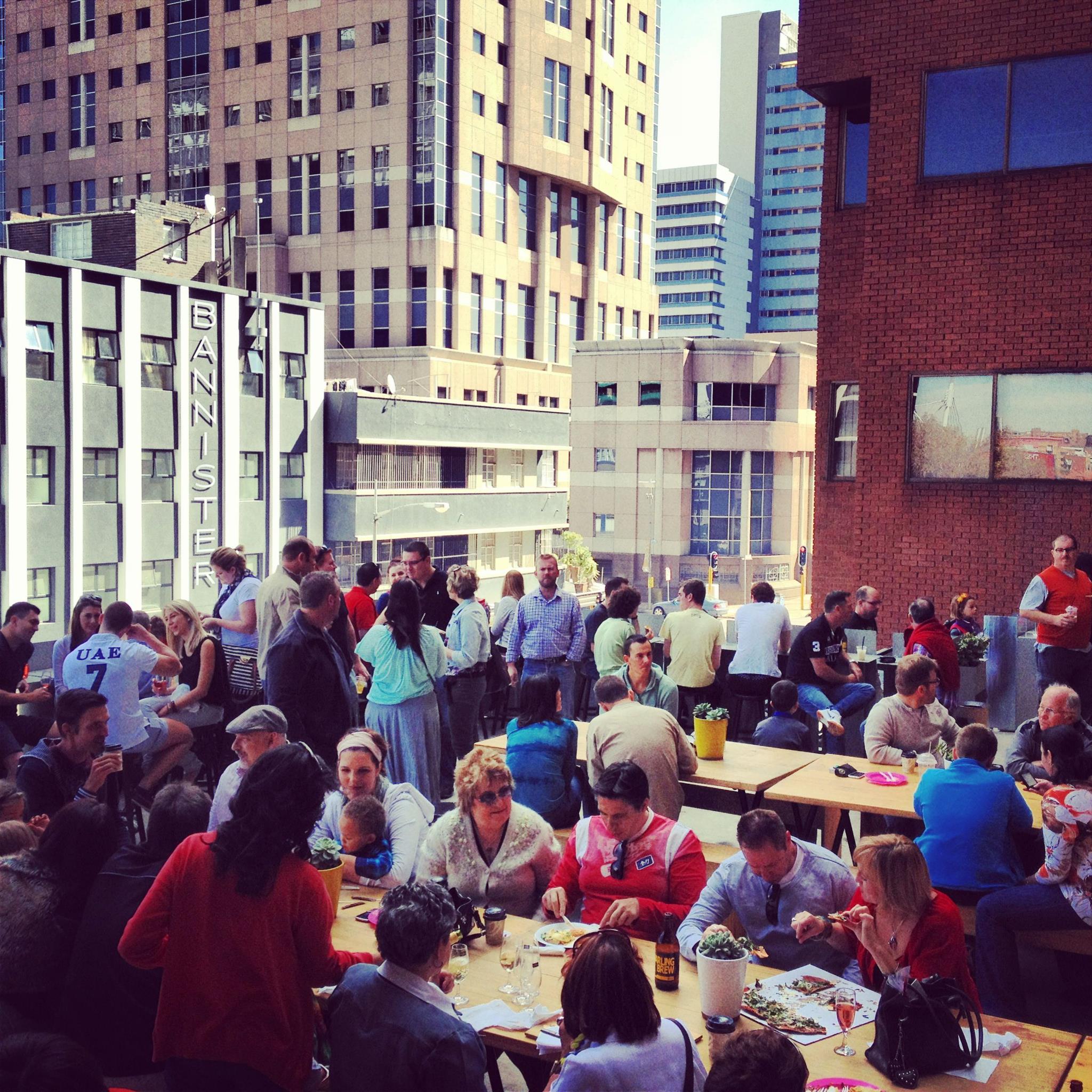 With a vibe and vendors reminiscent of London's Borough Market or one of Cape Town's many Saturday organic meet-ups, the Neighbourgoods Market in Braamfontein offers punters a fortified mix of craft beer, organic coffee, artisanal breads, biltong, cheese and even more lovingly shaped home industries. Merchants are happy to talk to you about their carefully constructed products, or offer you a sample with no pressure to purchase. Photo by Neighbourgoods Market Johannesburg.
16. Gold Reef City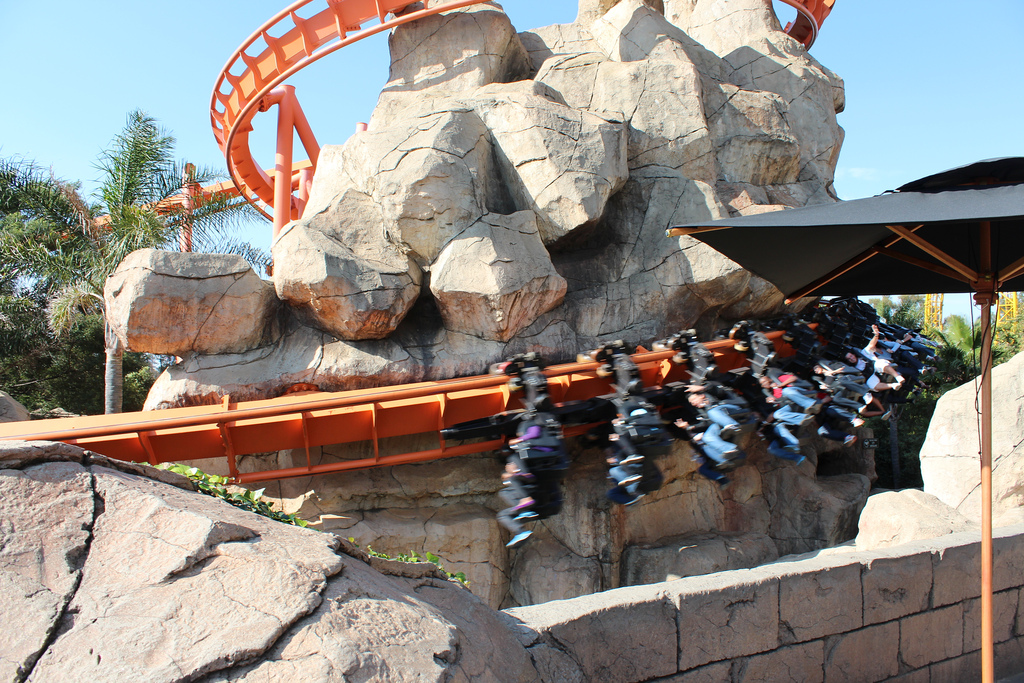 If you're breaking the 1.3m mark then you're bound to have a blast on most of Gold Reef City's 30+ adrenaline boosting rides. This distinctively South African amusement park is only 8km from the CBD and is home to restaurants aplenty, a hyperactive theatre scene, gaming, a 4D movie house and a historical village, not to mention, the Anaconda, Tower of Terror, Golden Loop and Jozi Express rollercoaster. Photo by Xander Buys on Flickr.
15. Rea Vaya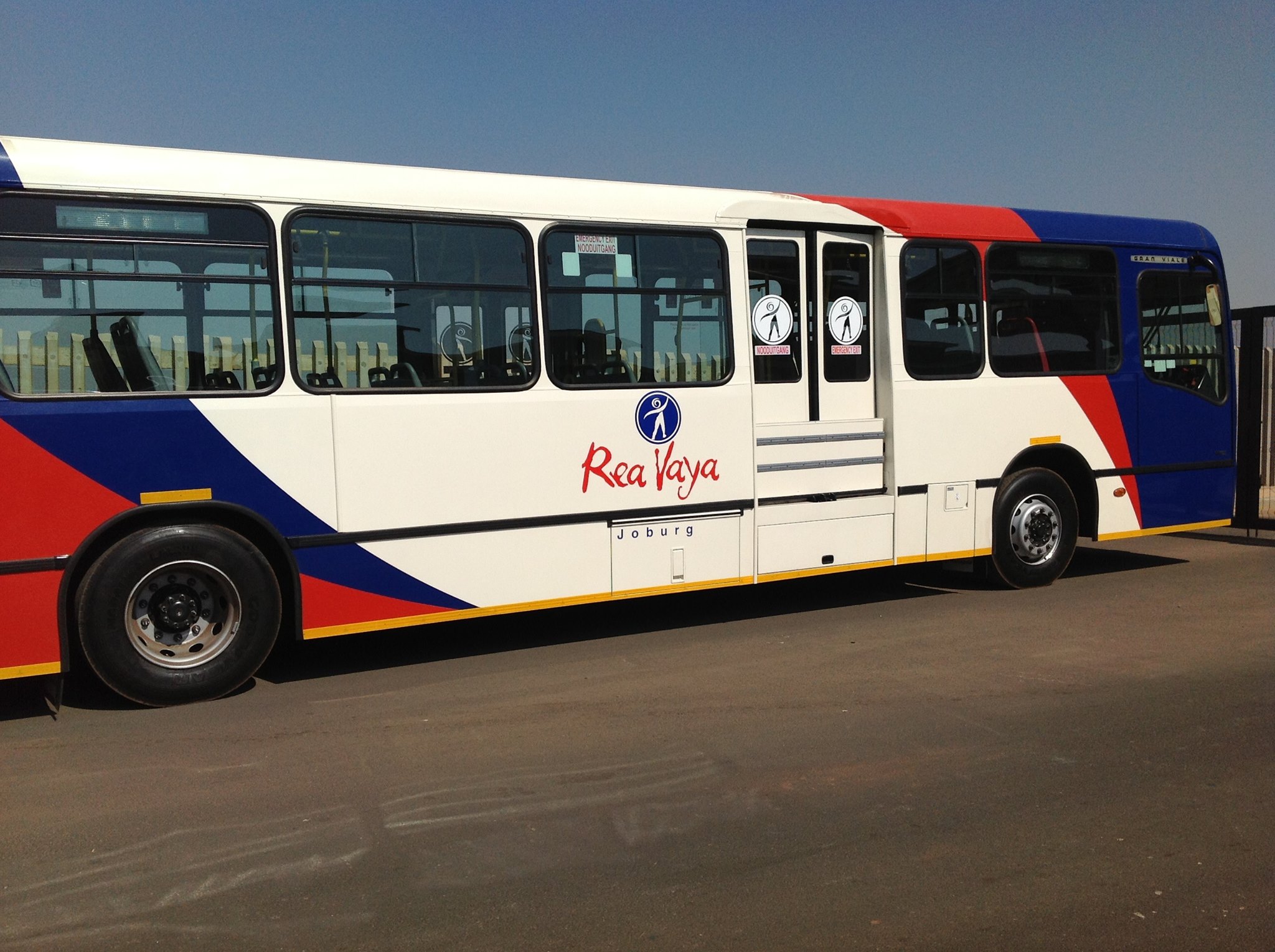 Like the Gautrain, the Rea Vaya bus rapid transport system has helped liberate city commuters since 2009. When Rea Vaya employees aren't striking it's possible to get from Thokoza Park to Ellis Park East for as little as R12. The system is as simple as registering your Rea Vaya Smartcard, uploading your bus fare and swiping in as you hop on the bus. For Joburg tourists there's the Hop On, Hop Off bus which takes you to all major sites and provides free Wi-Fi as well as commentary. Photo from Rea Vaya on facebook.
14. Gold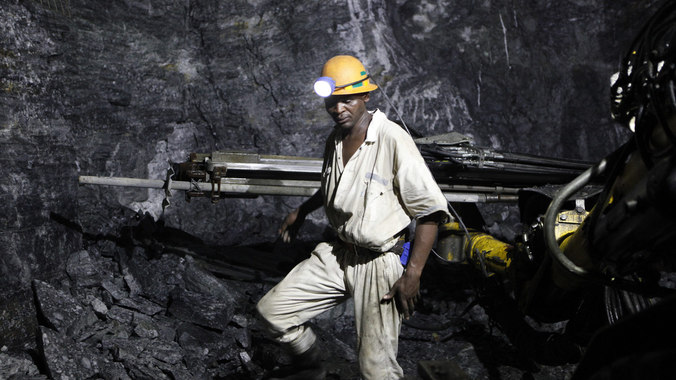 One of Austin Powers' most famous antagonists once said "I love gooooooold" and South Africa's financial centre has it in abundance! With an economic heritage rooted in the mineral that carries the Au symbol, Egoli was built on the back of the discovery of some of the largest gold deposits the world has ever seen. The TauTona mine is currently the deepest active gold mine on the planet and it's located in Gauteng. Photo by Reuters.
13. Kwaito
The dictionary describes kwaito as "a type of South African pop music with lyrics spoken over an instrumental backing usually consisting of slowed-down house music layered with African percussion and melodies", though we find that a little stuffy for the fist-pumping, rubber burning bass lines that originated in Sophiatown in the 50's. Most of modern Kwaito's Kings reside in Johannesburg and that isn't surprising when you consider the genre has its roots in urban culture.
12. Mine Dumps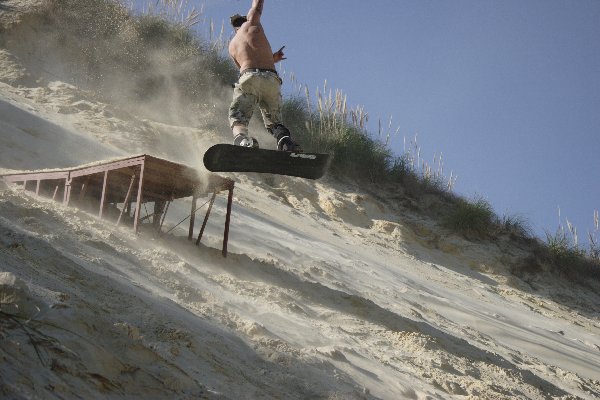 The unsightly tailings scattered across the horizon of greater Johannesburg are a stark reminder of the depth of the city's mining efforts over the years. In recent years crafty Johannesburgers have found they're able to diversify the use of an otherwise useless pile of sand, and activities such as sandboarding, dirt biking are now possible on these gigantic skeletons of the gold rush. Photo from purerush.co.za.
11. Motoring Clubs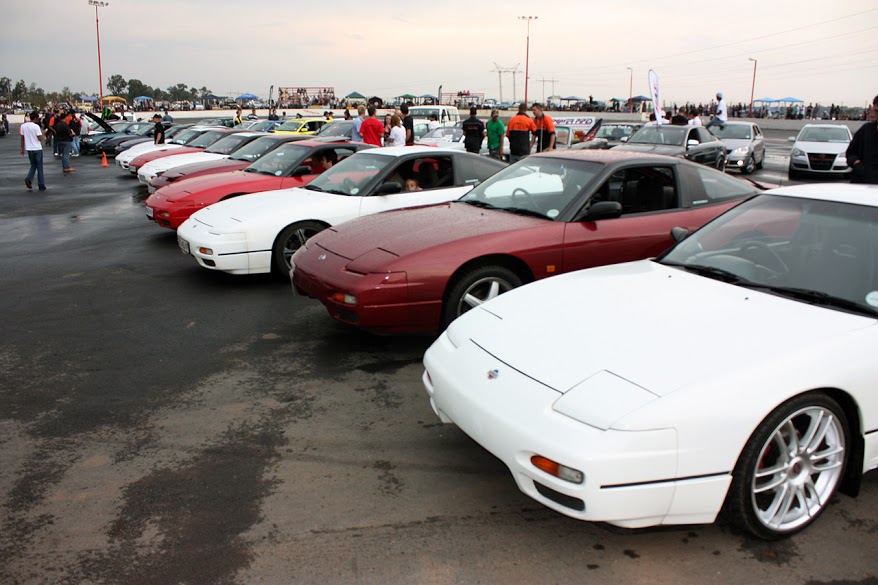 Notwithstanding the social life available to the city's people, in Joburg there's also a club for nearly every type of car. From the Volkswagen Club of South Africa to the Land Rover Owners Club of Southern Africa and the decidedly more exclusive Jag Club, Johannesburg's motoring clubs are for the enthusiasts who can get together and share their passion for their choice vehicle. Photo by 200sx.za.net.
10. Jacarandas in Bloom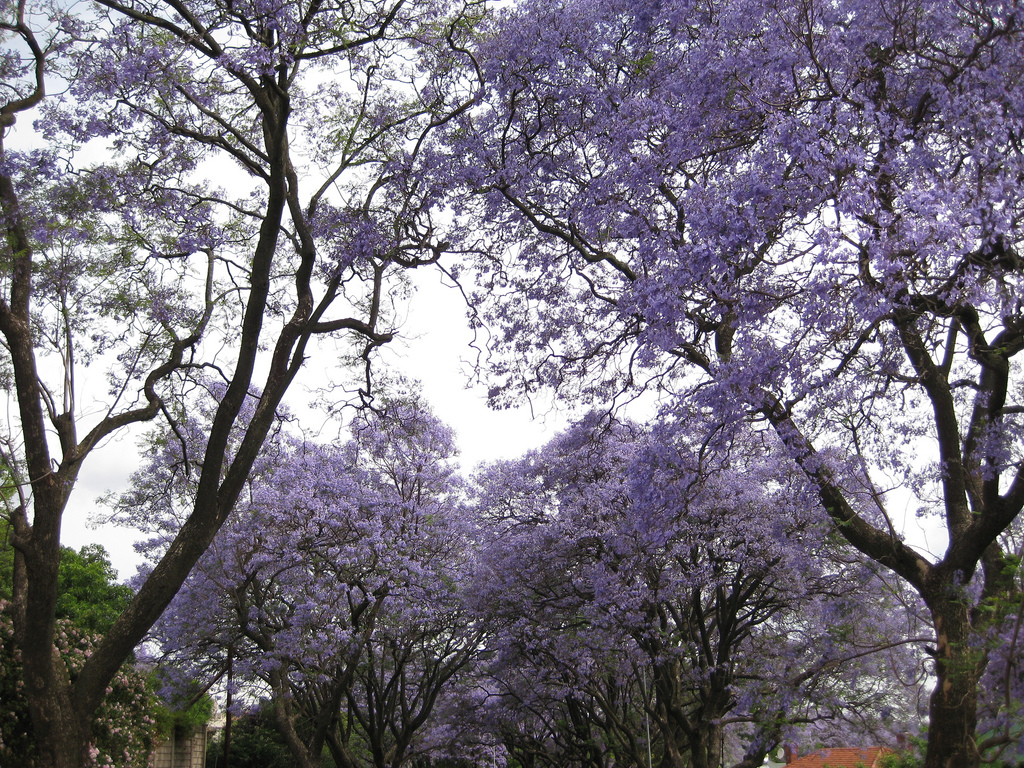 Drive down any tree-lined Johannesburg street in spring and you're likely to see one of the city's most fascinating wonders in full bloom. The Jacarandas, adorned in a brilliant shade of purple, are certainly a welcome sight in the wake of the cold, dry winter. Photo by Jeppestown on Flickr.
9. Zoo Lake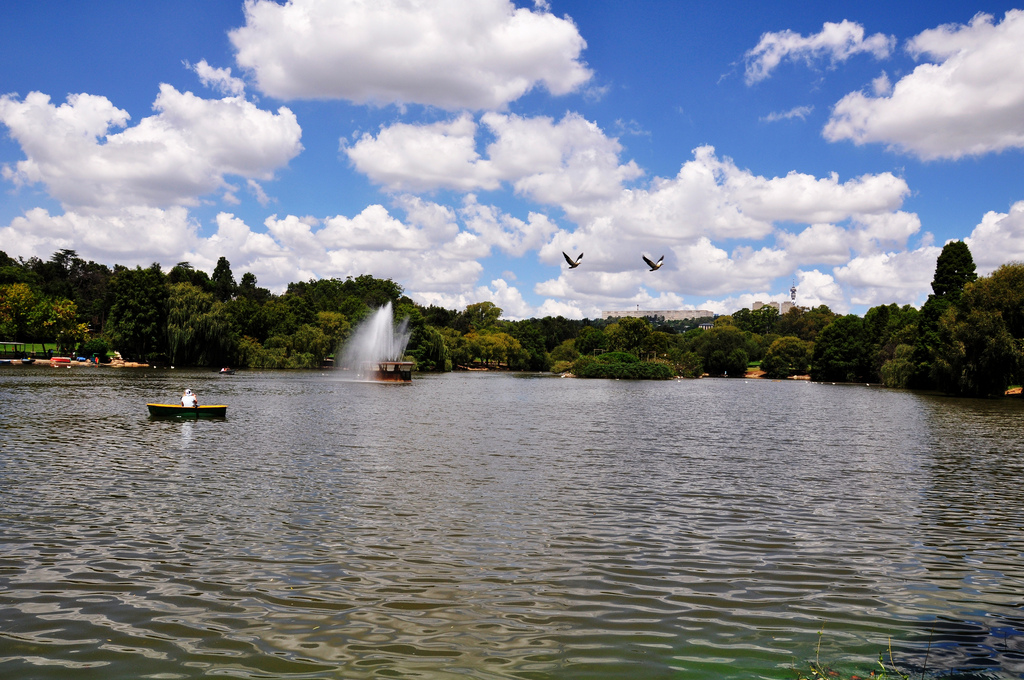 Next door to the Johannesburg Zoo, this premier Johannesburg park is one of the city's most popular, hosting family events, concerts, art exhibitions and more on its shores and lawns. Weekends find neighbouring community members walking, running and enjoying activities around the lake and its tree-lined perimeter. Rowboats can be rented at the boathouse, and stunning rehabilitated fountains are on display. Photo by Jean-Louis A on Flickr.
8. Montecasino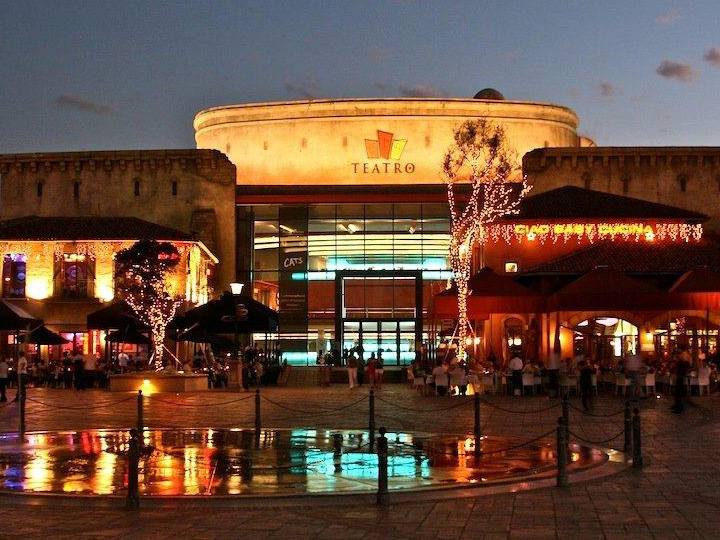 Joburg's thirst for showbiz is quenched at Monte Casino – the Tuscan-themed casino and entertainment complex in the north. With features that include a fully-fledged gambling hall, theatre shows, a comedy club, bird gardens, 3 hotels and the opportunity to have dinner in the sky, it's no wonder Montecasino is favoured as Gauteng's premier entertainment destination.
7. Maropeng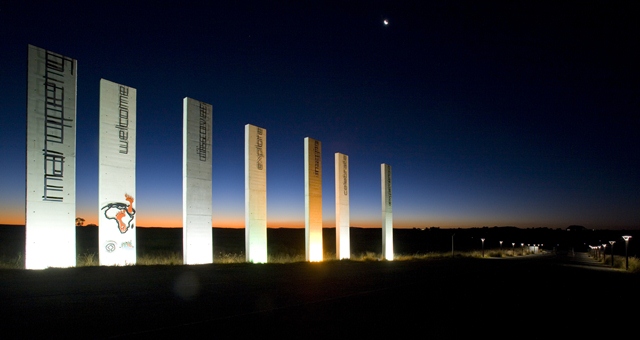 In Setswana, Maropeng means 'returning to the place of origin'. And here we are talking about returning millions of years back in time, to the first signs of human life. This is what makes Maropeng an interesting place to see and find out more about! For those staying in Johannesburg, Maropeng and the Cradle of Humankind is less than a one hour's drive away, making it the perfect attraction for a day or half-day visit.
6. The Michelangelo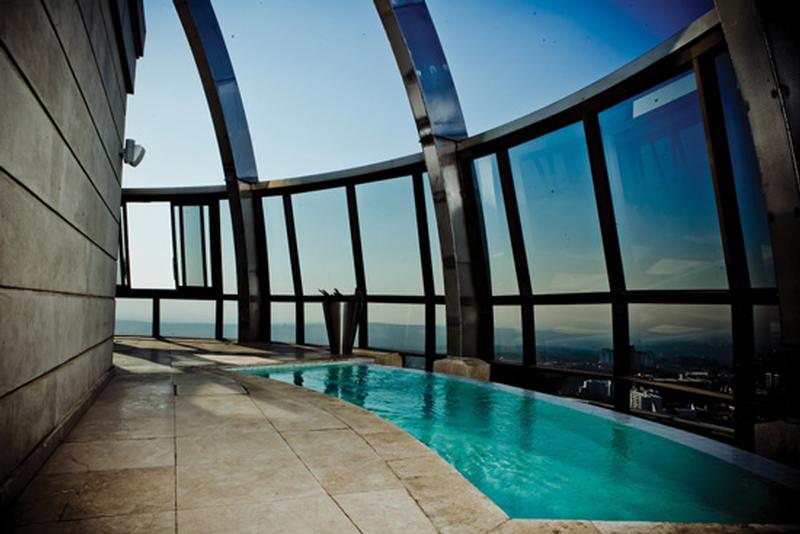 Towering 143m above Sandton's skyline, the Michelangelo Towers offers panoramic views of the twin CBD's, as well as the Magaliesberg. The hotel is dressed to impress and its Renaissance architecture is certain to leave a lasting impression on all who see it. The Michelangelo exemplifies the very essence of status and success and is a proud member of the 'Leading Hotels of the World'. Photo from legacyhotels.co.za.
5. Soweto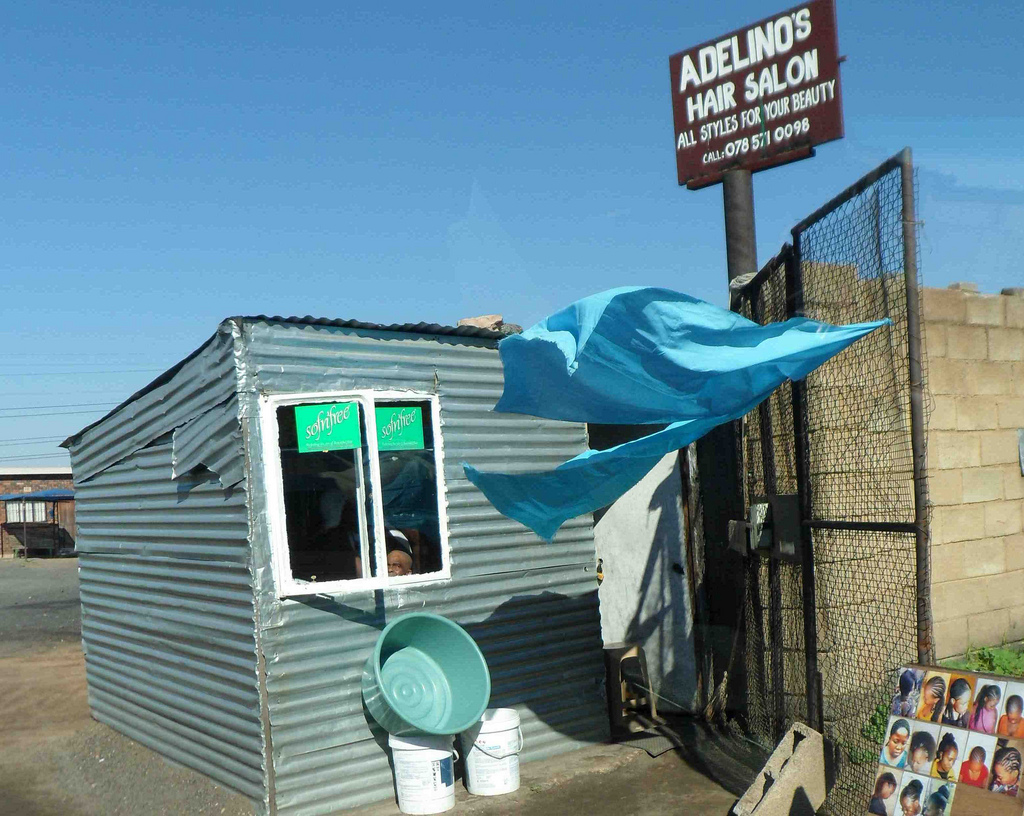 The keystone of some of the most significant and disturbing moments in South African history, Soweto – the heartbeat of the nation, put the plight of township living on the global stage. With a population that exceeds 1 million residents, it's an out-and-out cultural core and the birthplace of such legends as Cyril Ramaphosa, Tokyo Sexwale, Siphiwe Tshabalala and Mandoza. Owing to its proximity to Johannesburg, it is also the most urban township in the country – setting trends in politics, fashion, music, dance and language. Photo by Alan Flowers on Flickr.
4. Biggest Urban Forest in the World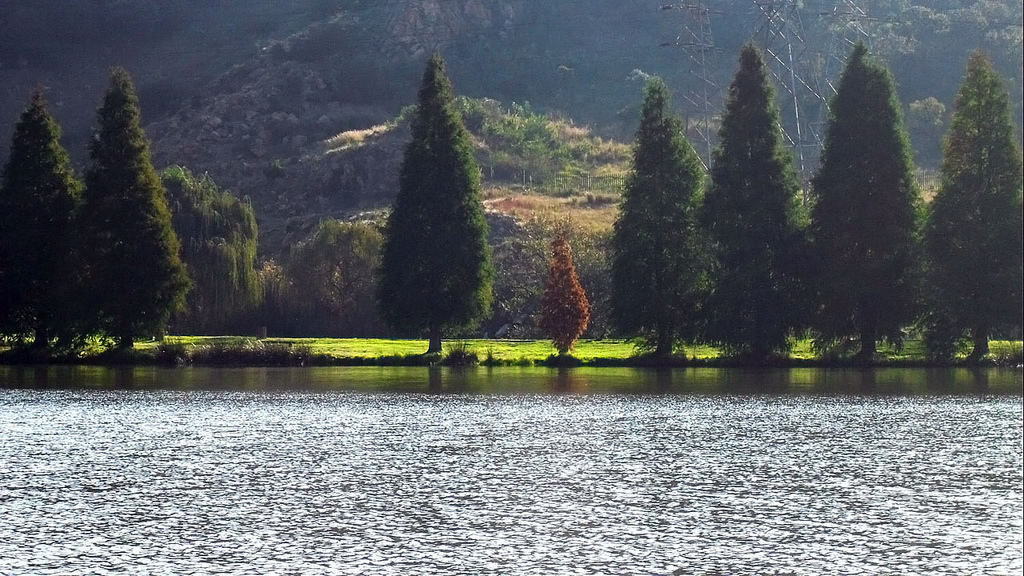 The largest man-made urban forest in the world is located in Johannesburg. Enhancing the quality of life of residents, Johannesburg's view is that by nurturing a greener city they are paying the way for improved air quality, a habitat for wildlife and the potential to increase property values. Photo by Rodger Richean on Flickr.
3. The JSE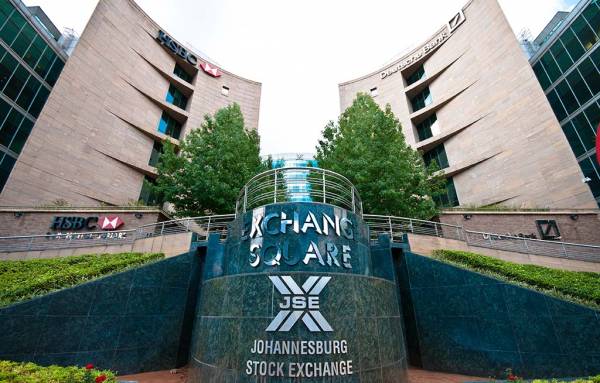 Did we mention Jozi happens to be the economic heart of South Africa? This is largely thanks to the presence of the Johannesburg Stock Exchange – Africa's largest stock exchange. Aside from enhancing job opportunities and wealth creation, this regulated marketplace in Sandton is planning to create a pan-African exchange by initially enabling investors to trade in shares from Ghana, Namibia, Zimbabwe and Zambia.
2. Social Life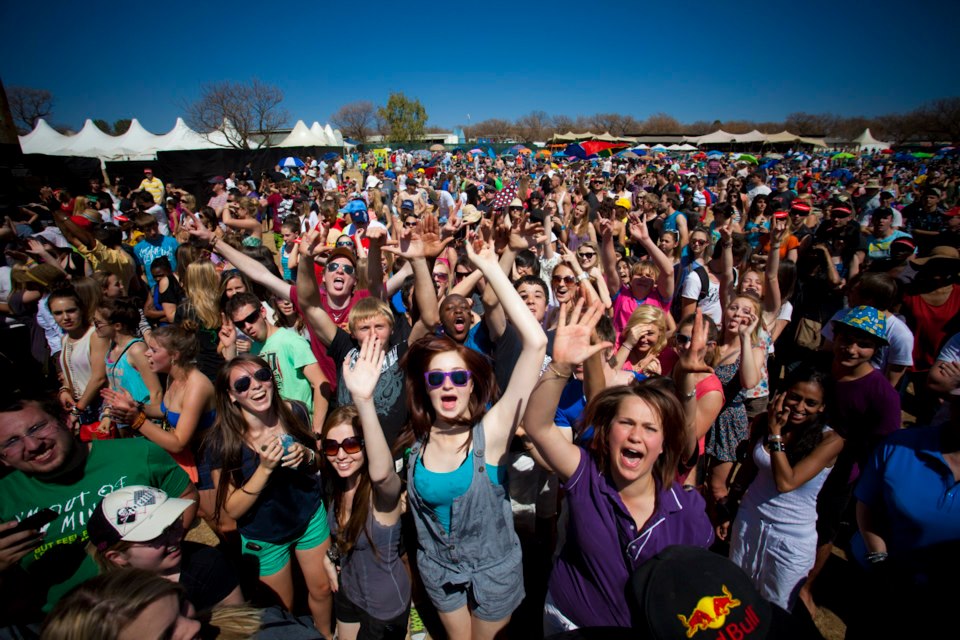 Ask a Joburger about the difference between the economic capital and the Mother City and it'll probably go something along the lines of "Well for one thing we don't have the insufferably smug Capetonians here, the weather is SO much nicer in Joburg… and so are the people". This is largely true and you just have to delve into a Gautengers social calendar to get an idea of the scope of the social engagements' importance in modern day Jozi. While the Capetonians are sitting around getting goefed and trying to figure out whether the mountain does affect their moods, Jozi's jet set are braaing, jolling, running, cycling and gyming together, all the while hatching a plan for the next big business takeover. Photo from 94.7 Highveld Stereo.
1. Joburg Skyline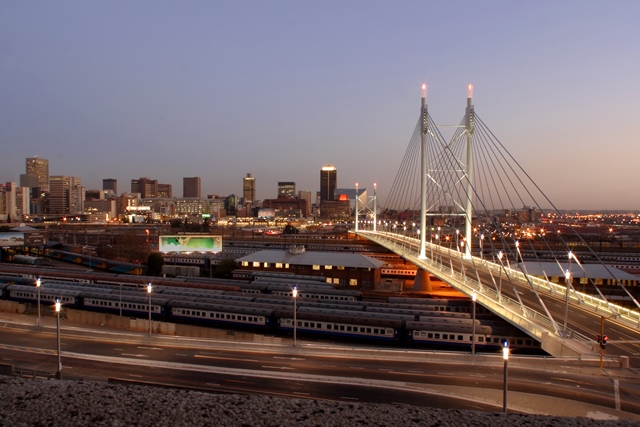 Home to some of Africa's tallest buildings, Joey's presents a cityscape like no other on the continent. Capped by the Brixton Tower at one end and Ponte City on the other (this of course depends on which way you look at it), the bright lights of Johannesburg's inner city represent power and economic growth of epic proportions on the 'Dark Continent'. Some of the big players on the face of it include IBM, Absa, BHP Billiton, First National Bank, Nedbank and Standard Bank.
Keen to share your Johannesburg photos?
Feel free to post them to our Johannesburg Facebook Page and impress would-be travellers with the beauty of the city we call home.