Jumeirah Beach Hotel offers incomparable family accommodation in Dubai. On top of the 598 rooms and suites and 19 exclusive villas are its facilities – they are quality beyond anything you've ever seen!
At 26 floors high, since 1997 Jumeirah Beach Hotel has owned its share of the Arabian Gulf skyline with its sleek exterior that was inspired by the grace of a breaking wave. Two years later Burj Al Arab, one of Dubai's most internationally-acclaimed architectural symbols, opened next door. It is said that the sail-shaped Burj Al Arab compliments the wave-shaped Jumeirah Beach Hotel.
Like Burj Al Arab, this seaside family destination hotel forms part of the larger Jumeirah Group of hotels who own 22 properties around the world. This particular property is seamlessly linked to its sister properties in Dubai by means of a beach promenade. Guests of all 4 properties – Jumeirah Beach Hotel, Burj Al Arab Jumeirah, Madinat Jumeirah and Jumeirah Zabeel Saray – are able to access restaurants and facilities by means of a complimentary beach buggy service which zips between the three megaresorts. This opens up an entirely expanded world of shopping, restaurants, private beaches and much more … just in case the 16 restaurants and bars at Jumeirah Beach Hotel aren't enough.
Let's take a moment to showcase the extreme extravagance of this Dubai hotel …
When you check-in at 3am and the curtains are drawn, this view is a spectacular surprise to wake up to.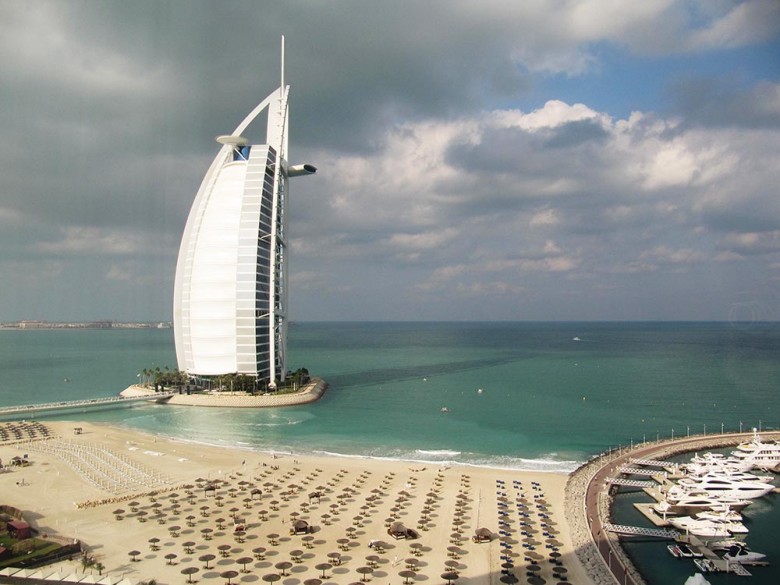 At JBH, breakfast time is a showstopping event!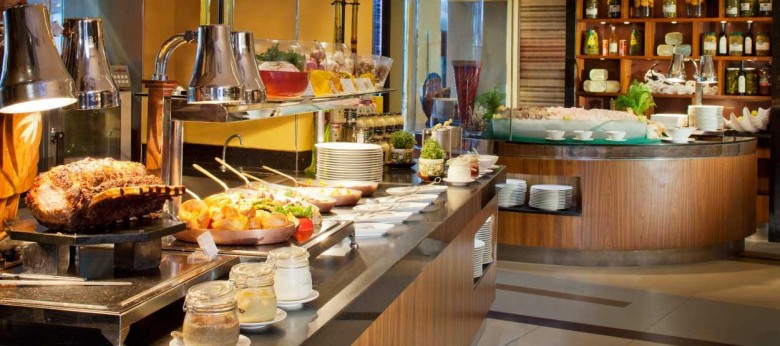 An explosion of cross-cultural cuisines occupy room after room – each with its own category of deliciousness.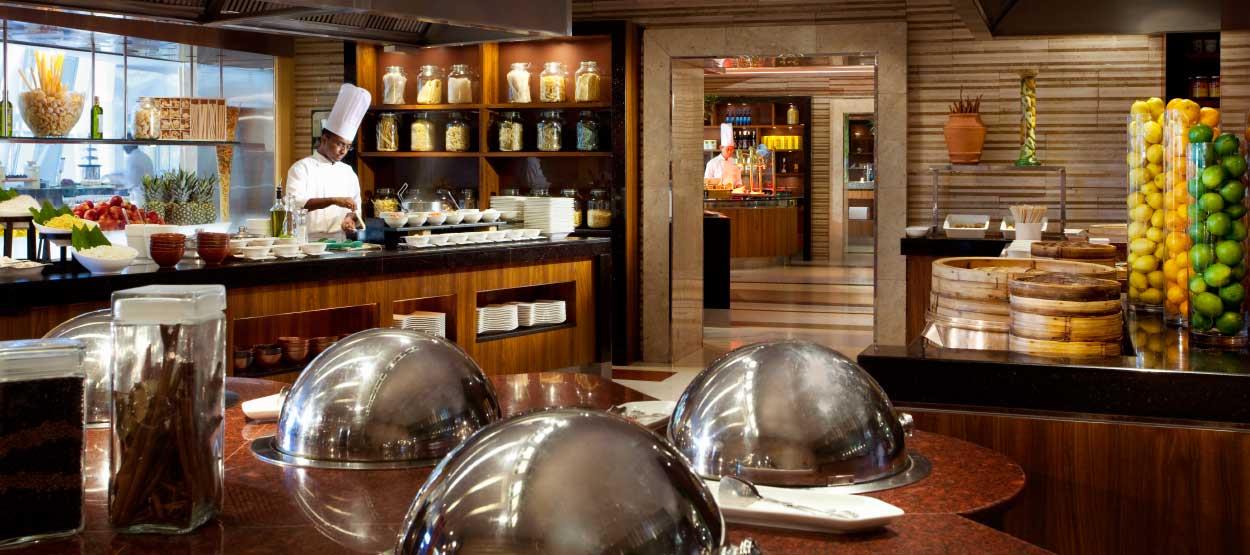 Of course, next to every other type of milk is the camel milk. What would breakfast in the UAE be without it?
After breakfast, why not work off the calories in the hotel gym?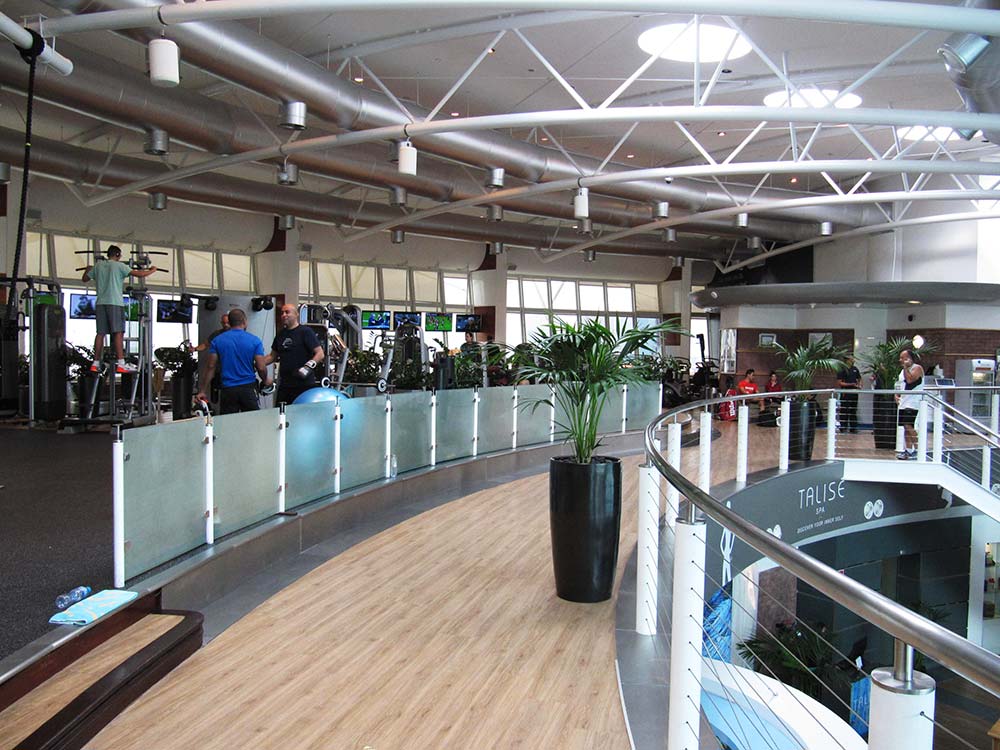 This isn't a tucked away glass room with a few weights and a treadmill.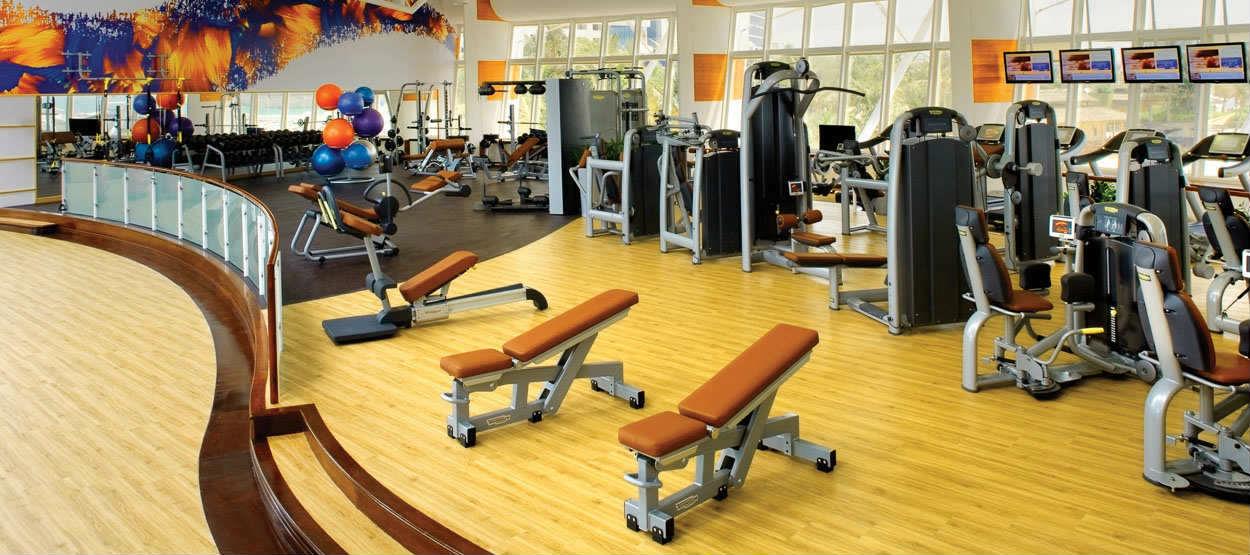 It's a standalone arena with all the features of a world class facility …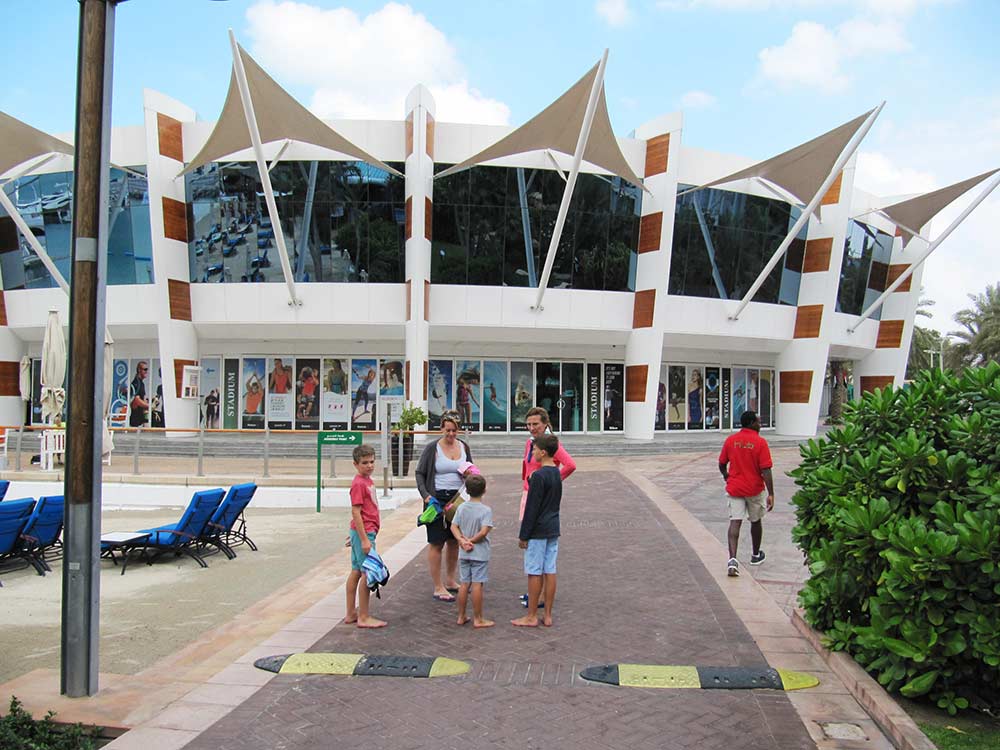 … Including CrossFit, a climbing wall, tennis and squash courts.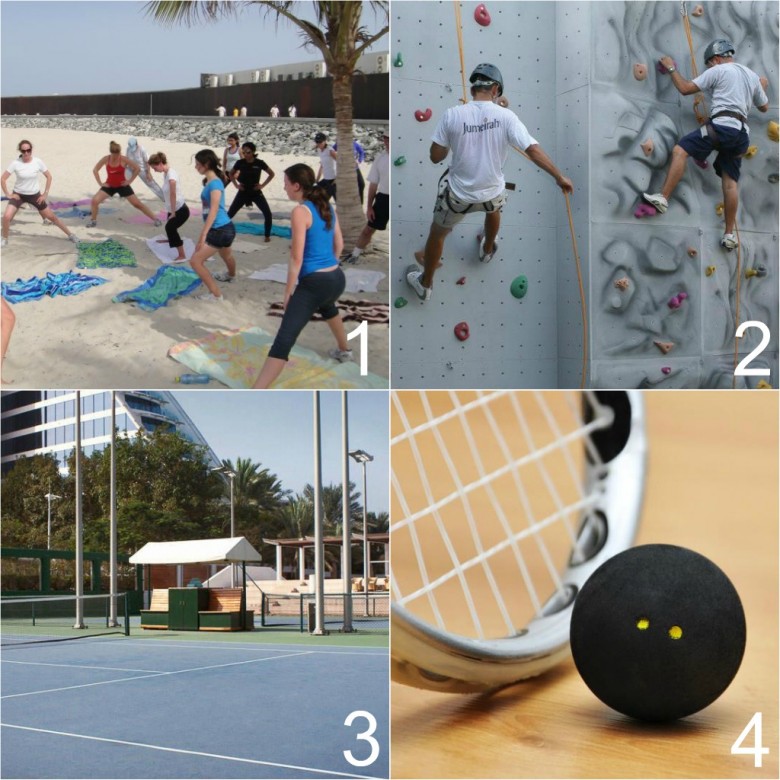 Recover from your workout at the Talise Spa – Jumeirah Beach Hotel's own oasis of relaxation.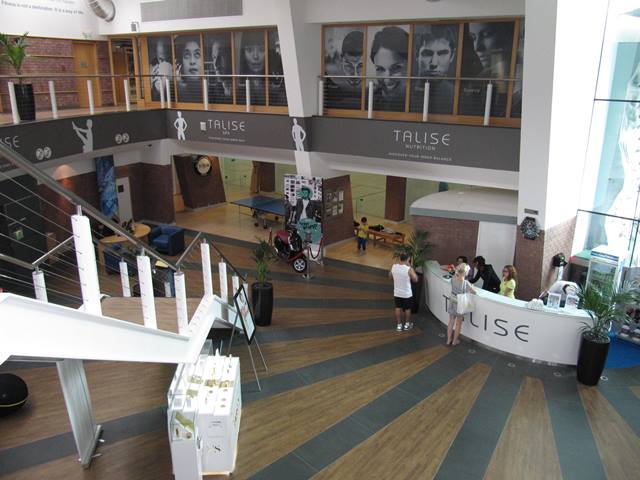 There's something for all ages at this Dubai hotel, including Sinbad's Kids Club for the little ones …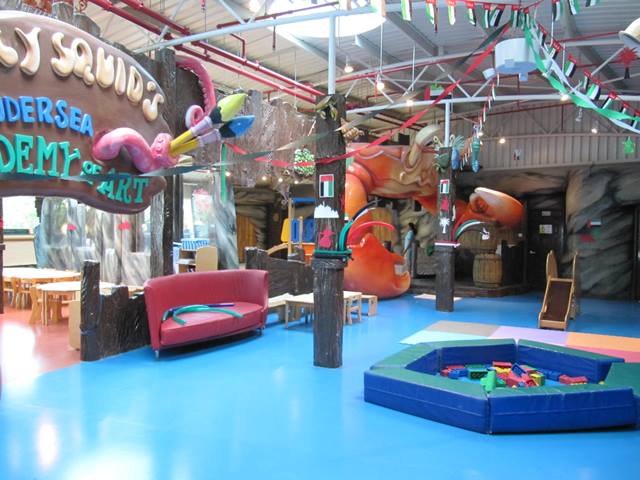 … While "The Hub" with its pool tables, video games, and DJ equipment is bound to keep your teenagers entertained.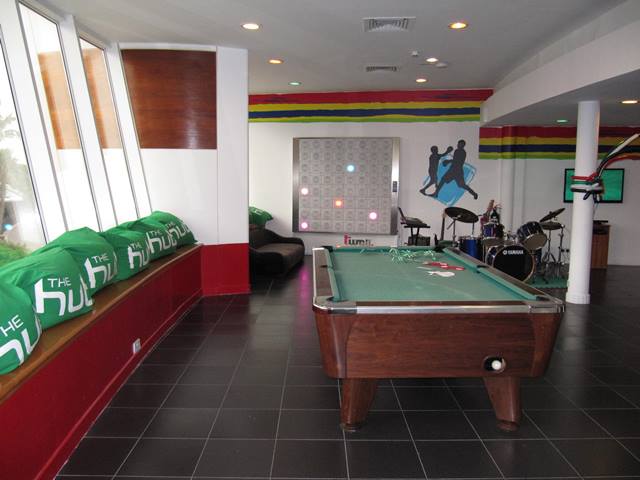 Never mind the 6 swimming pools in the immediate vicinity!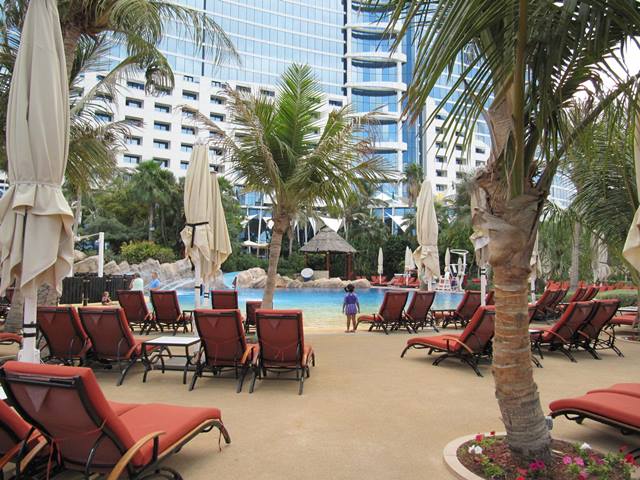 Enjoy free access to Wild Wadi Water Park for the duration of your stay!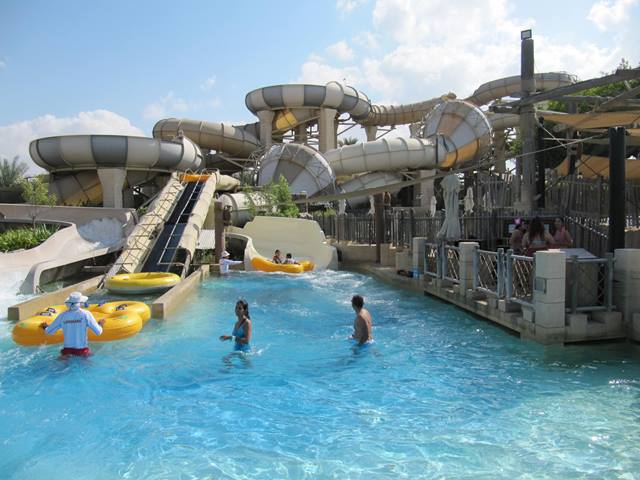 Wild Wadi offers more than 30 heart pounding rides and attractions for the whole family …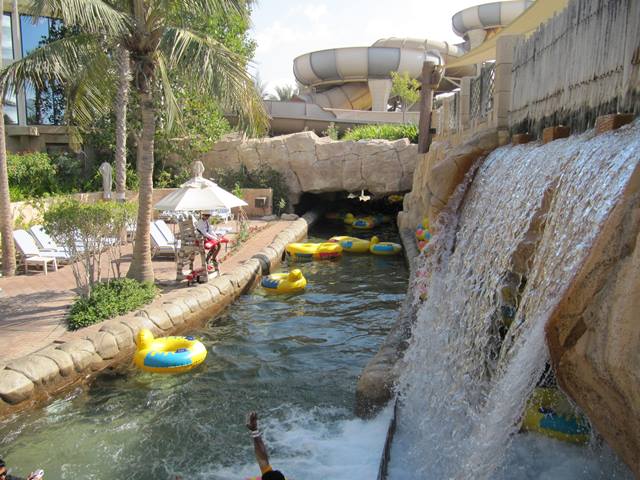 … including the mellow Wave Pool,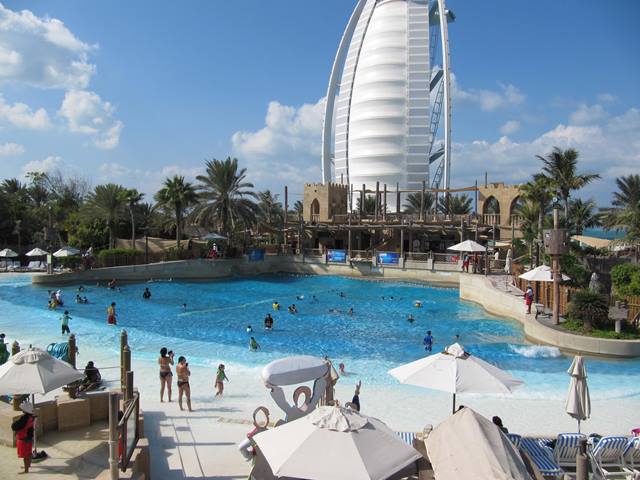 and the intense Wipeout FlowRider seen below.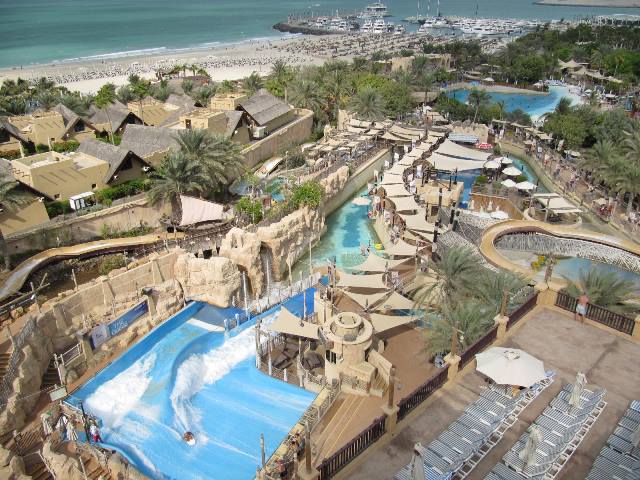 Then there's this slide at Wild Wadi – the Jumeirah Sceirah.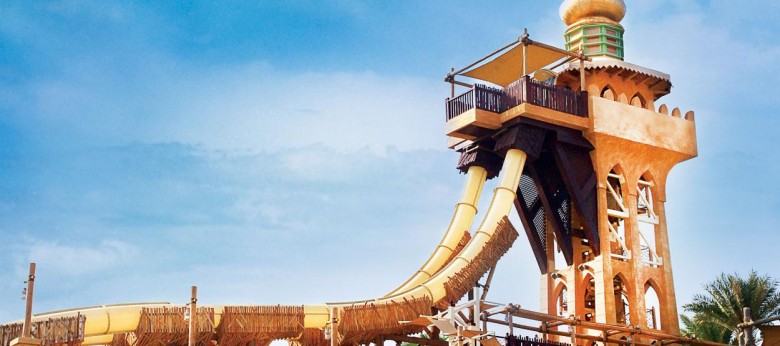 Step into the launch chamber, feel the floor pull away from beneath you, it's all over in 6 seconds.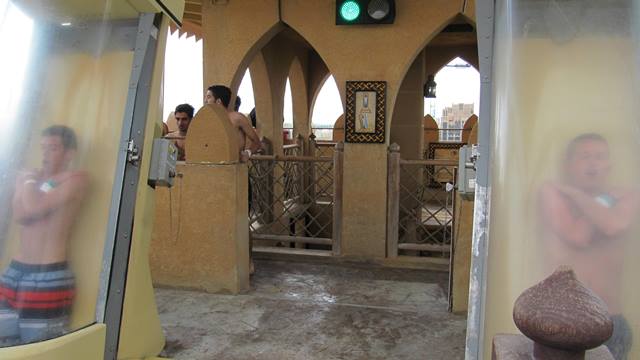 As the sun fades into the Arabian Desert the hotel continues to go full steam ahead with a pick of the crop of restaurants, nightclubs on your doorstep.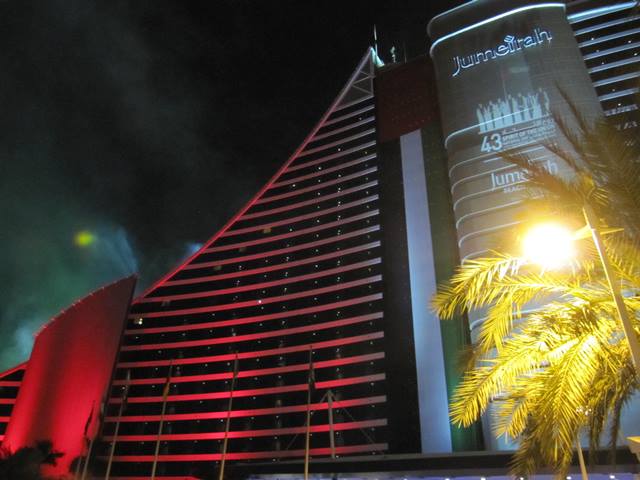 There's 360° for sundowners – it's one of the most sought after venues in Dubai.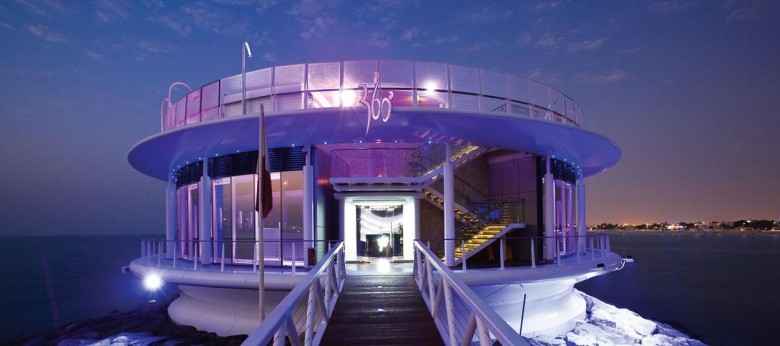 And when the sun has completely disappeared head to Mahiki – the Polynesian themed nightclub underneath Jumeirah Beach Hotel.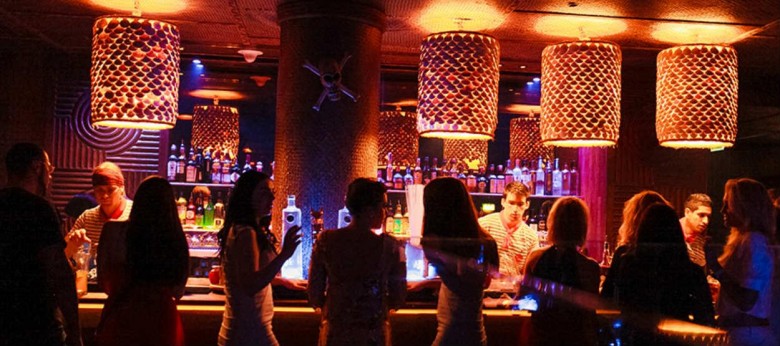 Take advantage of the free shuttle to Mall of the Emirates where Ski Dubai is located.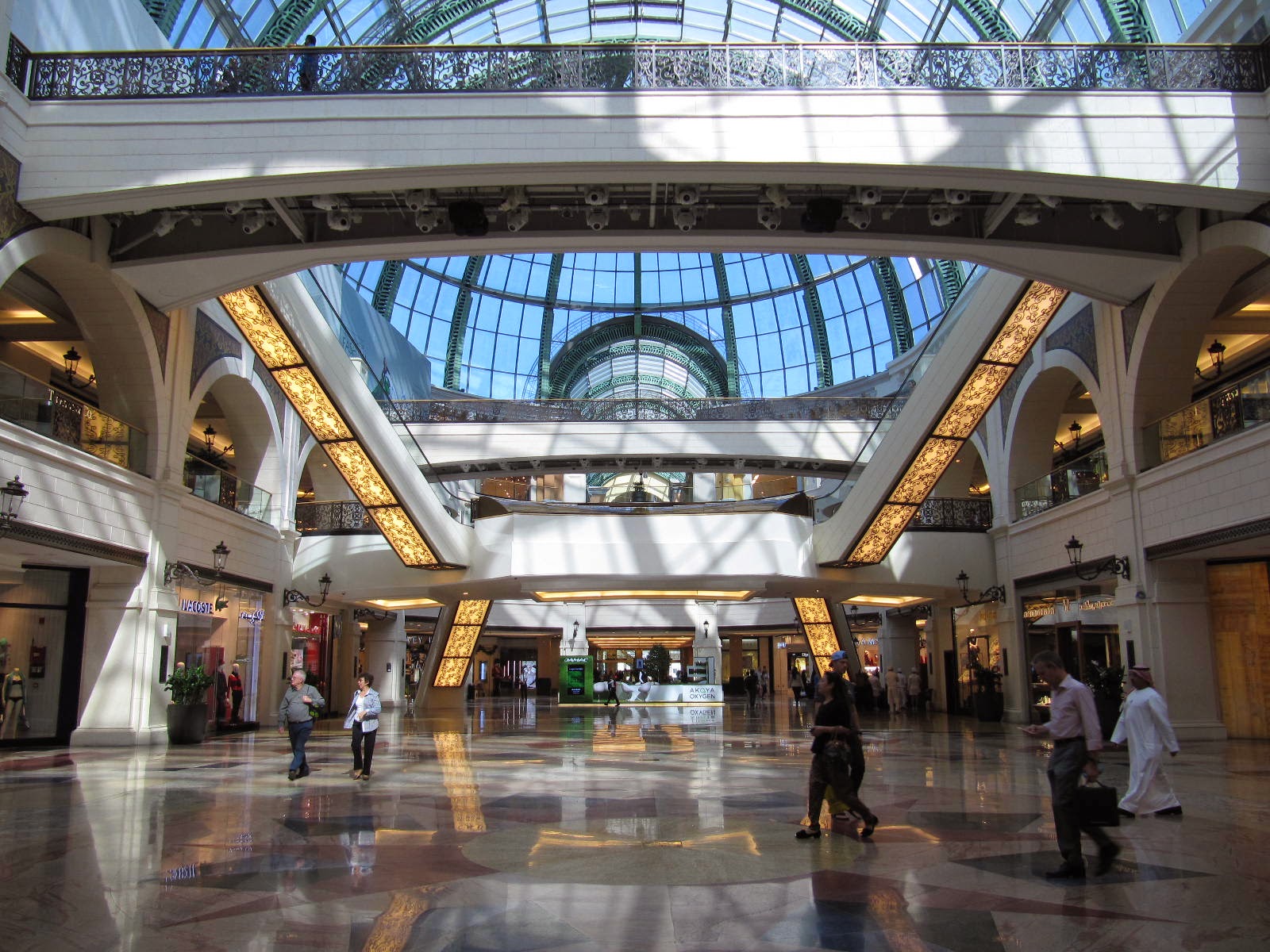 And when it's time to do business, the 1000 seater, boat-shaped conference facility will do.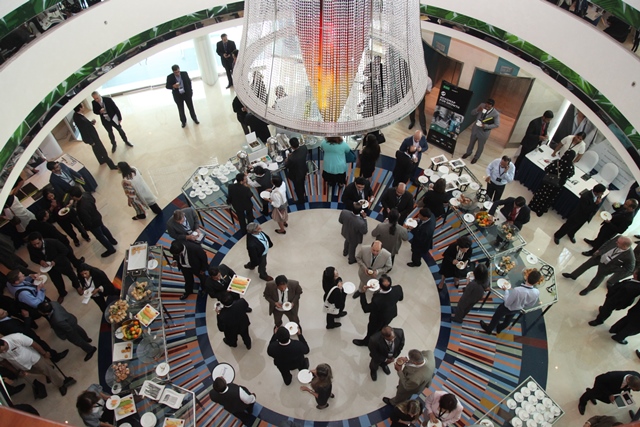 ---
Like so many destinations in Dubai, Jumeirah Beach Hotel is setting the standard for a new kind of hotel experience. Its facilities are ahead of its time, and the impeccable service and all out over the top restaurants, bars and shops are paving the way for an invigorated hotel experience that is becoming of 2015. It's hard to believe all of this is available on one property!
A little further down the road from Jumeirah Beach is Madinat Jumeirah – the Arabian Resort of Dubai comprising 2 grand boutique hotels and Courtyard summer houses, over 40 world class restaurants & bars and 2km of private beach. Madinat Jumeirah includes Al Qasr, Mina A'Salam and the villas at Dar Al Masyaf. The thinking behind Al Qasr, which is styled in the character of Sheikh Mohammed bin Rashid Al Maktoum's palace, was that guests would never have to leave the premises if they didn't want to. As such, this place has everything. The sprawling property connects guests to different areas by way of beach buggy (golf cart) and a traditional Abra on the canals. It even has its own souk – Souk Madinat Jumeirah.