A sinkhole is basically a natural depression or hole in the ground caused by some form of collapse of the surface layer – they can form very suddenly or over time. Ranging in size from just one metre wide to 600m in size, they can be incredibly impressive in person.
Here are three of the world's most impressive sinkholes:
Bimmah Sinkhole in Oman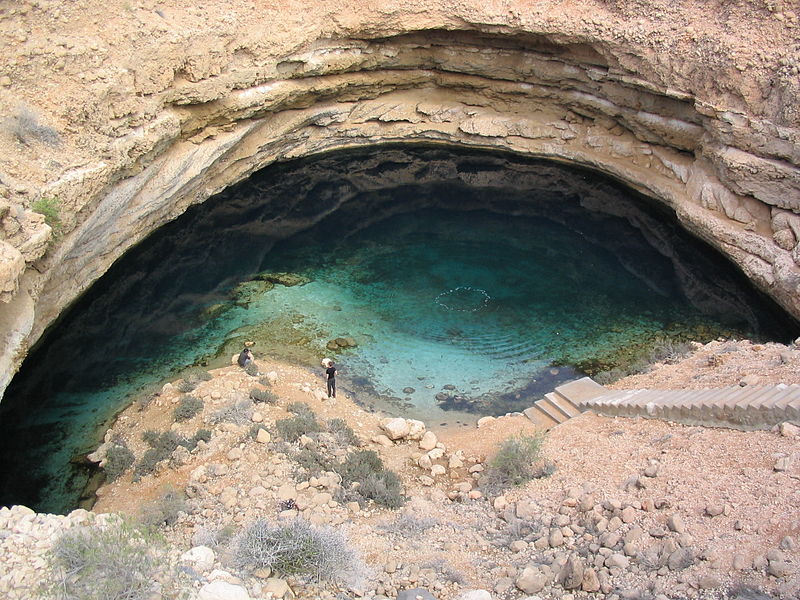 This jaw-dropping natural wonder is set in Oman. The stunning limestone hollow was turned into a tourist attraction because of its magnificent impact. Surrounded by beautifully crystal clear waters, it is picture perfect – almost resembling a postcard.  Here tourists can not only experience the beauty of this spot, but they can also take a dip in the  20m deep emerald-tinted waters.
Great Blue Hole in Belize
A perfect circle of deep blue, it is hauntingly beautiful. This spot is rated as one of the best diving spots in the world year after year. And I can certainly see why! Deepsea explorer Jacques Cousteau was a great fan of the Great Blue Hole. Its depths are so great that some of the caves and tunnels are still undiscovered. Wow.
Dos Ojos in Mexico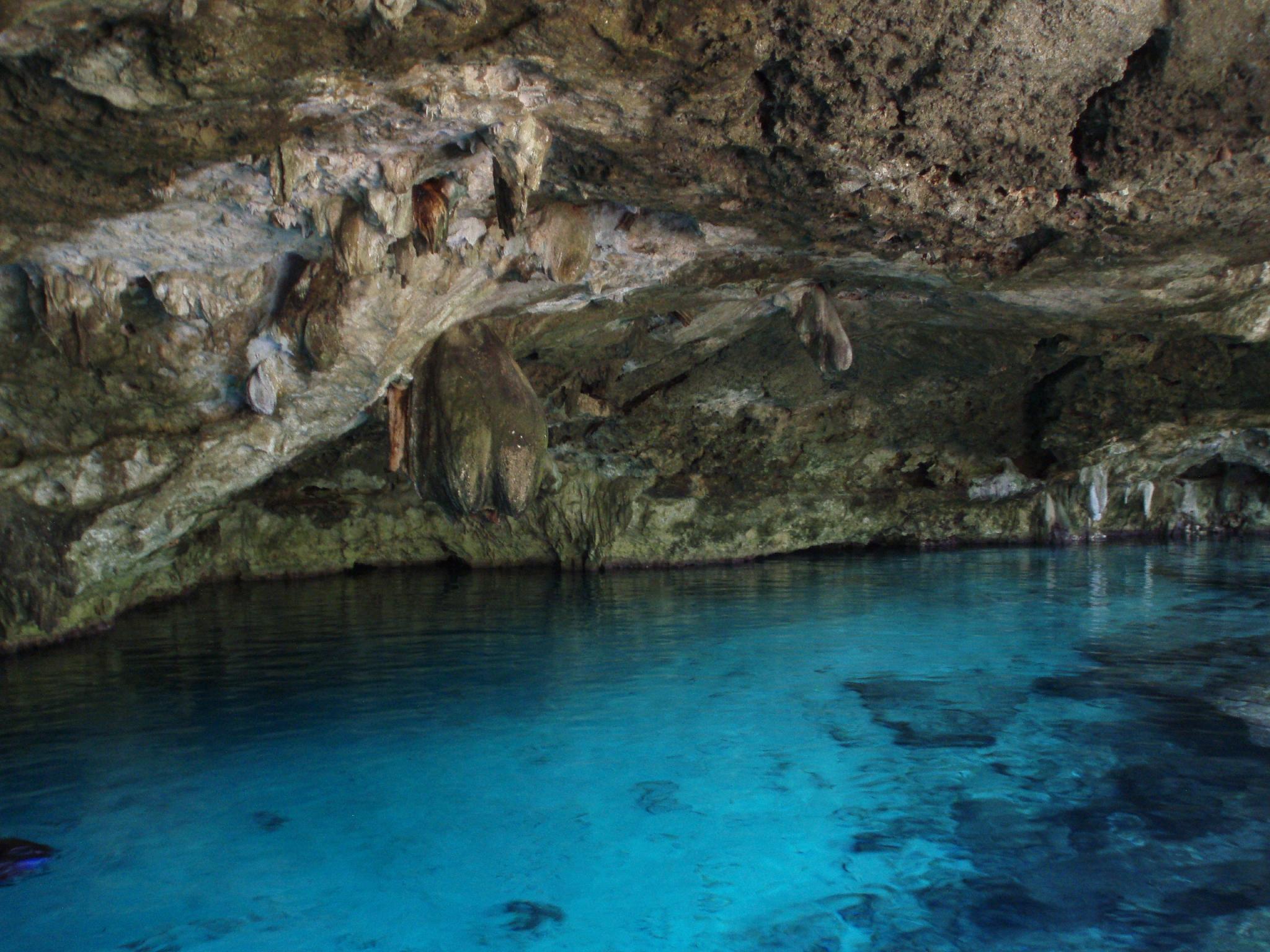 Discovered in the Eighties, this now-famous sinkhole continues to expand year after year. It is so impactful as it comprises of two round, humongous cenotes that are connected by an even bigger cave system. Consisting of various rooms and cavernous hallways, one can go from room to room to explore. A huge variety of fish species (including freshwater shrimp) live in this cave – most over 10cm long. This naturally makes Dos Ojos a very popular snorkeling destination for tourists.
Have you visited any of these lately? Let us know.
All images via Wikipedia