[Updated October 2020]
This is the list you need if you're planning a trip to Victoria Falls. Whether you're looking for adrenalin in Africa or a soul searching experience at the site of one of the world's seven natural wonders, Victoria Falls offers something for every type of traveller. Here are our top 10 Victoria Falls activities not to miss.
1. Victora Falls
Topping the list of things to do at Victoria Falls, is, of course, the mighty falls. Known as Mosi-Oa-Tunya to the locals, or 'the smoke that thunders' to us less mysterious mortals, the allure of Vic Falls lies in the sheer volume of water she dispenses – roughly 625 million litres of water flow over the edge every single minute.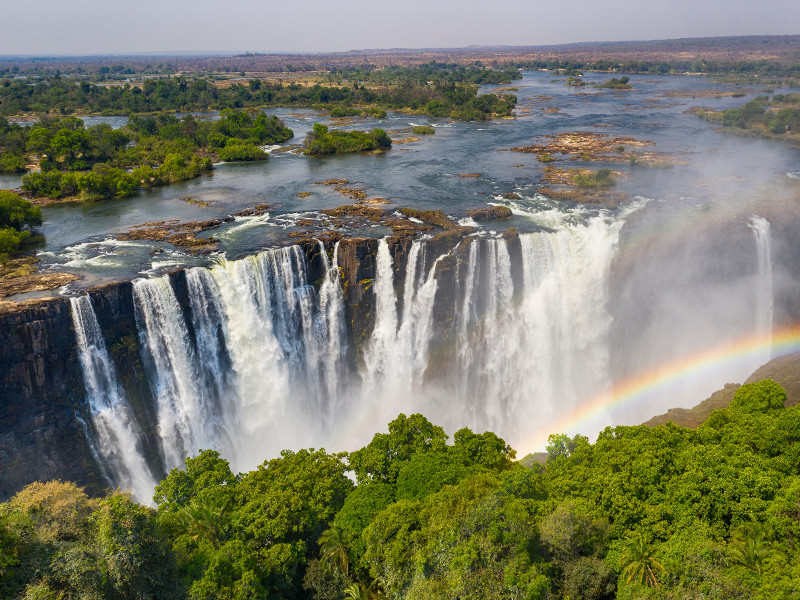 2. Devils Pool
Without straying too far from the falls, Devils Pool comes in at number two of our top 10 Victoria Falls activities. Those brave enough to enter the Devils swimming pool are rewarded with a unique angle on one of Africa's greatest attractions.
3. Vic Falls bungee
If you're an adrenalin junkie then your Vic Falls trip is not complete without throwing yourself off the Victoria Falls bridge 111 metres above the Zambezi River. The best memories are made mid-air as you plummet towards the mighty Zambezi while the dramatic, thunderous waterfall provides the perfect background photo finish.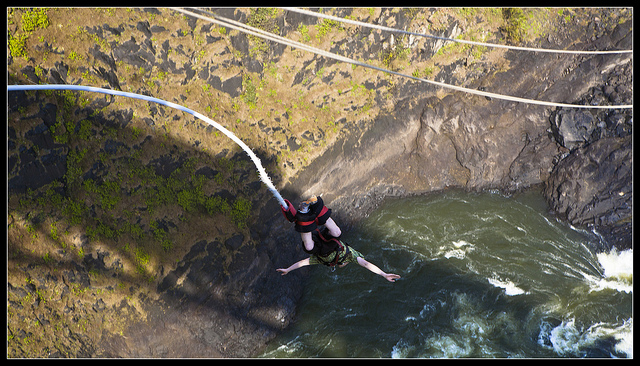 4. Elephant safari

Can you imagine anything more extraordinary than ditching the overland vehicle for an elephant back safari at Vic Falls? Sitting trunk to tail and seeing the sensational landscape from atop one of Africa's Big Five will surely be one of the most memorable experiences of your Vic Falls bush adventure.
5. Sunset cruises on the Zambezi
Most holiday packages to Vic Falls will include a sunset cruise on the Zambezi River… and for everything else, there's Mastercard!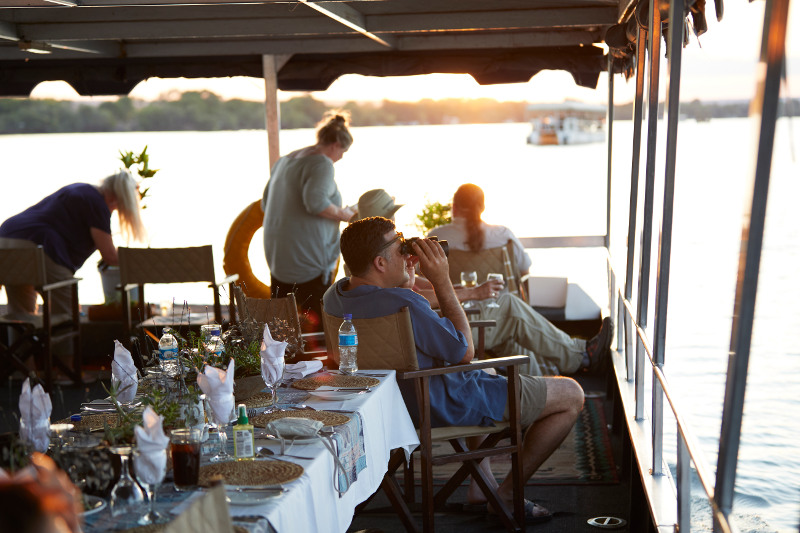 View packages to Victoria Falls
6. White water rafting
Test your mettle with white water rafting at Vic Falls. There's no prior experience needed to take up the challenge of the Zambezi rapids and trips range from half-day to five-day-long excursions.
7. High Tea at Victoria Falls Hotel
Hark back to historical times by enjoying high tea on Stanley's Terrace at the grand Victoria Falls Hotel. You don't need to be a guest at the hotel to enjoy tea and cake and a front-row view of the smoke that thunders, as well as a chance to see a beautiful rainbow shoot from the falls. High tea runs between 3 – 6 pm daily. If you have a few hours to kill, it's totally worth it.
Find accommodation in Victoria Falls
8. Flight of Angels over Vic Falls
A helicopter flip over Vic Falls is an absolute must if your budget allows. The aptly named Flight of Angels affords you a spectacular view over the World Heritage Site and provides you with a better spectrum on the sheer size and extent of the falls. This is probably one of the most epic Victoria Falls activities.
9. Tiger Fishing on the Zambezi
Keen fishermen will love the challenge of catching a fighting tiger fish on the Lower Zambezi River. Fishing season is at its best from September to November.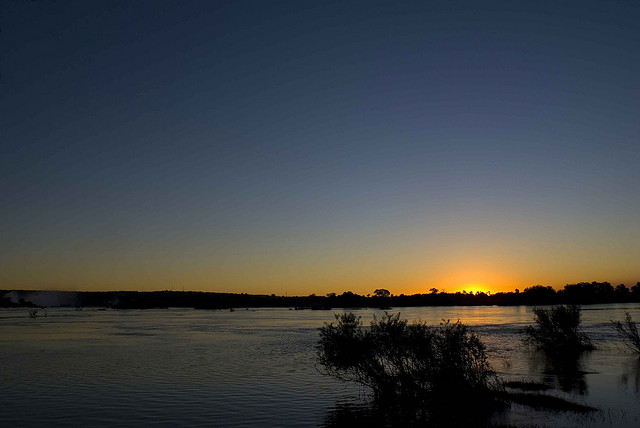 10. Ride the Royal Livingstone Express
Feel yourself go back in time as you enjoy a five-course dinner on either the 1922 or 1924 Royal Livingstone Express train. The train ride is four hours long, winding through the Mosi o Tunya National Park with a 20-minute stop at the Victoria Falls Bridge. A great family activity, or perfect for a romantic dinner for two.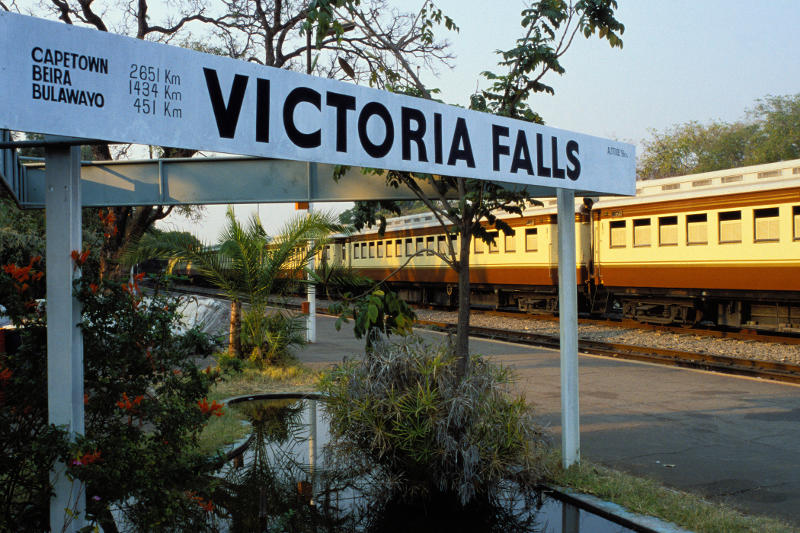 The best time to visit Victoria Falls is from February to May when the summer rains are at their peak. We don't recommend you visit between October and November as this is the dry winter period and you'll miss out on all the gushing grandeur that the rainy season brings.
Have we missed any other incredible Victoria Falls activities? Let us know in the comments below.
Don't forget to sign up to our newsletter to stay on top of flight deals, travel tips and so much more.