[Updated November 2019]
A highly anticipated event on every savvy shopper's calendar, it's easier to get your hands on the best Black Friday deals than you think. Here are our tips to getting the most out of Black Friday 2019.
A brief Black Friday history
While many of us eagerly await the countdown to possibly the biggest shopping extravaganza of the year, an interesting thought is 'how did it all start?' While Black Friday usually spells out chaos with a capital C, the history behind it is actually quite interesting.
The story goes as far back as 24 September 1869 when two financial ringleaders tried to corner the US gold market and bought as much gold as possible, hoping the scarcity would drive the price up and they'd stand to make an enormous profit. Unfortunately, word got out of their conspiracy and the stock market plummeted by over 20 percent in little more than a week, causing financial ruin for many investors and the general public. Hence, this financial crisis was labelled "Black Friday".
A more recent version of its history fast-forwards to the 1950s in Philadelphia when frenzied crowds of shoppers and tourists would flock into the city the Friday after Thanksgiving, before the Army-Navy football game held on that Saturday. Everyone else had the day off to hit the shops, while the police had to work extra-long shifts to keep unruly crowds in check. They soon coined the dreaded workday "Black Friday".
However, it wasn't 'til the early 90s that the phrase caught on and spread across media campaigns throughout the United States. It was during this time that businesses recognised this day as extremely profitable, turning over large numbers which put them "in the black" (profitable) as opposed to "in the red" (making losses).
Nowadays you don't have to scramble through endless queues to get your hands on the latest Black Friday deals. You can simply shop online from the comfort of your couch.
When is Black Friday?
So when exactly do the Black Friday deals begin? Mark off Black Friday 2019 in your diary ahead of time. This year it falls on 29 November and is followed shortly after by Cyber Monday on 2 December.
How to make the most out of the Black Friday sales
Here are a few tips to make sure you don't miss out on this year's Black Friday deals!
1. Sign up for newsletters and email alerts
Sign up for email alerts, newsletters and follow your brand/ store on social media to receive special alerts and discounts before anyone else.
2. Plan ahead
Create a list ahead of time of what you need to avoid being distracted by 'great offers' that you don't actually need. Be specific about what you want. When looking for a good flight deal, be specific about your destination but flexible on your travel dates.
3. Set a budget
Set yourself a limit and put together a rough outline of how much you plan to spend, referencing to it while you browse to reduce the risk of impulsive shopping.
4. Do your homework
Research your product well so that you don't end up buying something inferior just because it's marked at a cheaper price.
5. Download the app
Browse faster and receive exclusive Black Friday deals that may only be available in an app. Download Travelstart's FLAPP in 3 easy steps and be the first in line for upcoming Travelstart deals as they hit.
6. The early bird catches the worm
Set your clock for midnight on Thursday 28th November so you can get all your shopping done while everyone else is still asleep.
Be the first in line for Travelstart's Black Friday sales!
7. Compare prices
Compare prices beforehand to see if you're really getting a good deal and which store has the best offer. When booking flights, also check out hotel specials around your travel dates.
8. Be prepared
If you plan on making EFT payments, check that you have enough funds in your account. If you plan on booking flights, make sure you have your ID and passport numbers on hand. You don't want to be scrambling around for documents at the last minute.
9. Collect discount codes
You might be able to add these to the discount price for an even further discount to your purchase. Certain retailers offer vouchers and discounts that are specific to Black Friday only, so make sure you apply the correct codes.
10. Time it right
Shop online early in the morning and head to the shops later in the evening as some stores discount their products even further later in the day.
11. Bring a friend
Teamwork is golden so shop with a buddy and split up tasks to work through your list together and faster, if you want to get your hands on those Black Friday specials!
12. Fuel your mind and body
No one likes cranky shoppers so get a good night's sleep and hit the shops with a positive mindset. Make sure you have a proper meal beforehand and stay hydrated.
13. Leave the kids at home
You'll need to focus all your energy on nabbing those deals and staying calm. Having your kids tag along will be frustrating for you and them.
14. Ditch the trolley for carrier bags
Don't even think about manoeuvring a trolley around the shops. Be smart and eco-friendly by carrying your items in reusable shopping bags.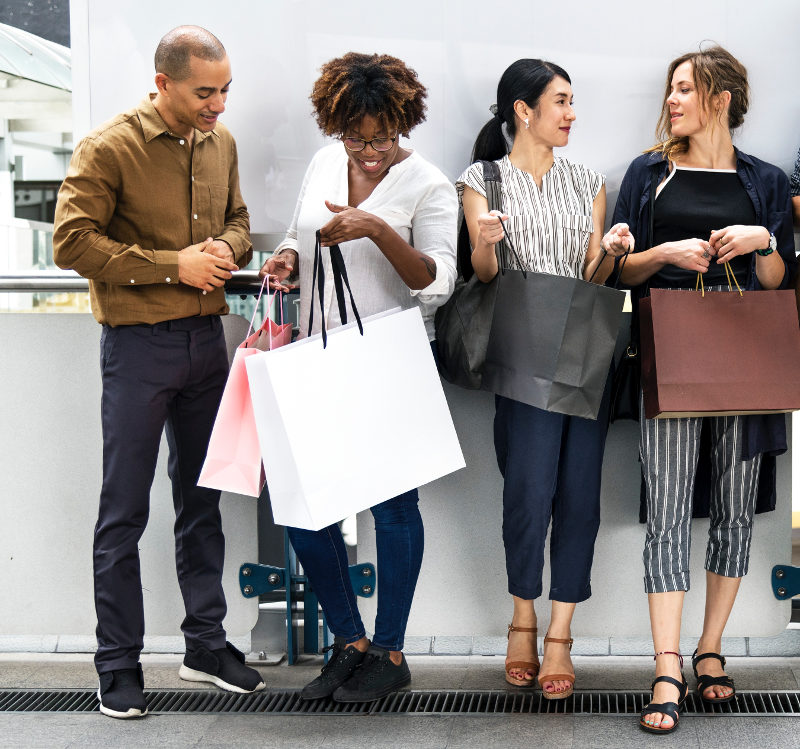 With many South Africans expected to participate in Black Friday sales this year, did you know…
Travelstart was voted #1 for the best mobile shopping experience in 2018.
Travelstart's top-selling destinations on Black Friday 2018 were Dubai, Mauritius, Amsterdam, Lisbon and Mumbai, India.
SAA, FlySafair, British Airways (Comair), and Emirates were our top-selling airlines on Black Friday 2018.
Black Friday deals across the world could see you save between 20% to 60%.
Are you looking for great offers on flights, accommodation, car rentals and holiday packages this Black Friday? Don't get left behind waiting in the wings while these hot deals fly by! Sign up to our newsletter and download FLAPP today for a sneak peek at our biggest sale of the year and our exclusive offers before they sell out!
Need a little help with planning your trip? Check out these visa-free countries and our most popular destinations:
Stay tuned to our Facebook page for updates on our Black Friday deals throughout the day. Let your holiday adventures begin with Travelstart!

All information on this blog page was correct at the time of publishing and may change at any time without prior notice. Travelstart will not be held liable for loss or inconvenience resulting from the use of out-dated or incorrectly noted information.