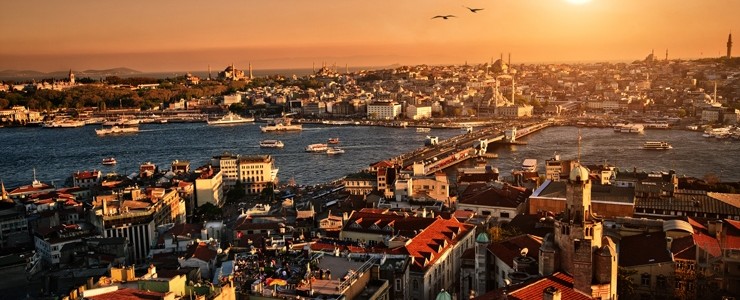 If you've booked long distance flights before you'll be familiar with the least stops vs. cheapest flight conundrum. Do you spend more money on a ticket that delivers you door to door, or do you take the cheaper option which usually results in longer travel time? When the latter ends up with you spending more money getting acquainted with the shiny duty free goods and Starbucks of the region you'll be kicking yourself for not going direct.
Now Turkish Airlines are giving passengers with wanderlust even more reason to take the route via with Touristanbul – the 100% free layover service for ALL international transit Turkish Airlines passengers.
All you have to do to take advantage of this unique perk is book flights with Turkish Airlines which include a stop in Istanbul. Turkish Airlines, which now flies from Johannesburg, Cape Town and Durban to Istanbul, is a great option for going abroad; they connect to more countries around the world than any other airline and have been voted Europe's best airline for the last 5 years!
Get ready to discover fascinating Istanbul with Turkish Airlines and Touristanbul. If ever there was a travel hack worth knowing about, this is it!
How it works
Step 1: Book a flight, Economy or Business, with Turkish Airlines.
Step 2: Ensure you're travelling from one international location to another with a connection at Istanbul Atatürk Airport. Both legs of the flight must be operated by Turkish Airlines.
Step 3: Ensure your transit time in Istanbul does not exceed 24 hours.
Step 4: Land in Istanbul and go explore the city with Turkish Airlines.
Visit the official site of Touristanbul for more information about tour times, where to meet, sights you will see and much more: istanbulinhours.com.