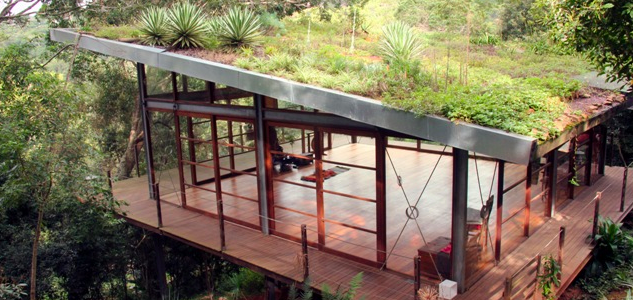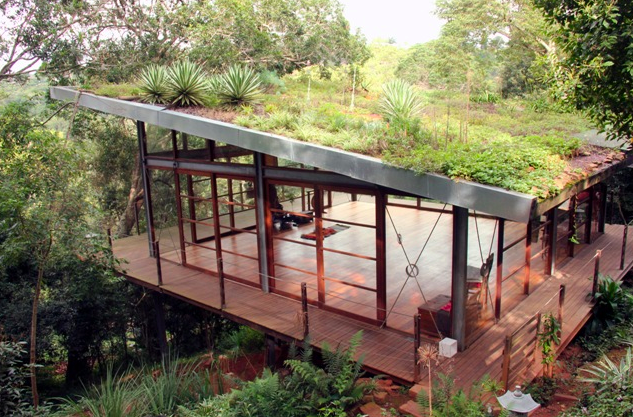 If you're looking for somewhere really unusual to spend a day or two, head on over to the Waterfall Retreat Centre in Waterfall, just out of Durban. It's a fairly new meditation and yoga centre, but one that is fast growing into a favourite for all those who have been lucky enough to spend some time there.
What makes the Waterfall Retreat Centre so special, apart from the absolutely stunning surrounds (more on that later) is that it offers such a unique service: day retreats. Most people think of retreats as something you have to plan for, and organise, to set aside a chunk of time to properly reap the benefits. But the Waterfall Retreat Centre has come to recognise that most people don't have time for that – so they offer one-day retreats. You go on a Saturday morning, spend the day being inspired and invigorated, and leave on Saturday afternoon. They include a delicious (very healthy) lunch, and there's no pressure to go anywhere once the retreat has finished – in fact, you may never want to leave…
The retreat centre itself is set on a beautiful plot of land that encompasses not only a nature reserve, but a river and a waterfall – a short walk from the centre. The yoga studio is perhaps one of the most beautiful I've ever seen, with walls made of glass and steel on all sides, and the surrounding trees invited into the space. It feels as if you're doing yoga while floating on top of the trees, an amazing feeling.
Apart from kundalini yoga, meditation and the weekend retreats, the Waterfall Retreat Centre is just a really beautiful place to catch up with yourself, to reconnect with nature, and to unwind.  Check it out – perhaps it's time to give yourself some time out?
Image credit: Emile Scholtz