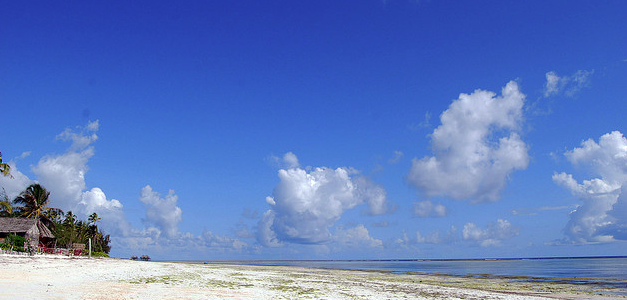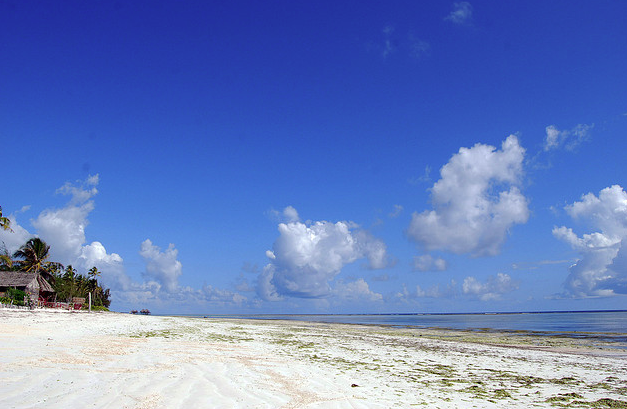 Ah, Zanzibar! Land of pure white sand, sparkling blue water, thousands of shells and lazy days spent lying on the beach.
Zanzibar is the kind of place that feels quite unreal, even while you're there. Many holiday destinations fade into a memory that doesn't quite seem real, but Zanzibar is such a ridiculously beautiful place that even while you're strolling through the powdery white sand or swimming straight out into the endless horizon of warm bright blue water you wonder if you're actually dreaming.
This feeling is compounded by the long days that fade into balmy summer evenings, complete with cocktails, barbecues on the beach and barefoot suppers surrounded by flickering candlelight… That is, if you're staying at a beach resort. And really, where else is there to stay in Zanzibar?
Of course, it is an African country, so there's the usual attempts at selling anything and everything on the beach – from sarongs to coconut bangles to shell art and slightly more illicit goods – but if you're firm in your refusal, the locals won't try tooo hard to change your mind. That is, unless you're a solo white woman strolling along the beach alone as the sun sets… Too many solo white women strolling along the beach alone as the sun sets have gone to Zanzibar looking for a little romance, so don't be offended if you get a few propositions.
But let's get back to the idyllic nature of the island. One of my most delicious memories from Zanzibar is of sea kayaking, straight out towards the horizon, with absolutely no fear. As a South African, I'm used to having a healthy respect for the ocean – there are sharks in our oceans, and dangerous rip tides and strong waves that demand respect. But the Zanzibar ocean is a completely different beast. In fact, it's no beast at all, simply a gentle loving pet. The water is as warm as a bath, the waves gently lap the shore (if there are any waves at all), and there are absolutely no currents or dangerous beasties to be scared of – unless you happen to step on a sea urchin, that is.
For those who tire of the water sports, stunning sunsets, abundance of seafood and decadence of lying on the beach, there's always Stone Town to explore – with its wealth of Zanzibari curios and cultures, beautiful wooden doors and vibrant local customs. There are also intriguing spice tours to go on (Zanzibar isn't called the Spice Island for nothing) and of course, an unmissable day spent swimming with dolphins.
Does it sound too good to be true? Spend a week in Zanzibar, then let me know!
Photo: BBM Explorer