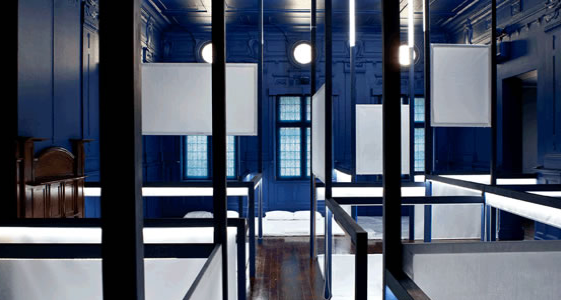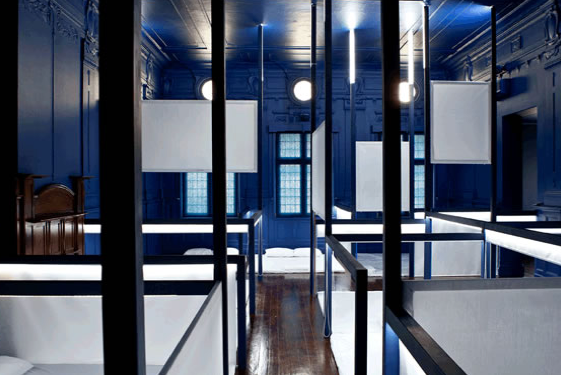 Ooh la la, have I got a treat for you! How are your shoulders feeling? A little stiff? Of course they are! If you're reading this, you're in front of a computer, which means you're probably hunched over and in need of some muscular TLC.
Luckily, I've found just the spot. Enmasse is a unique massage experience in the City Bowl in Cape Town. They offer Thai massage, Shiatsu, reflexology, Thai foot massage and pregnancy massage in what has to be the coolest environment I have ever encountered for a massage. Hands down.
You think I'm exaggerating? Pop over there yourself – you'll be blown away. Guaranteed. Instead of the usual pastel colours and whale sounds you find in most salons, Enmasse is all navy blue walls and interesting soft lights, great tunes and beautiful loungers. Upstairs it's even better: white fabric partitions section off the treatment spaces, which are essentially just flat mattresses and pillows. Everything is white and clean and scented with their signature aromatic: a blend of cedarwood, French tarragon, carrot seed and jasmine. You're given a pair of fabulous Thai pyjamas to change into (a loose pair of pants and a shirt) and led to your cubicle of joy.
And then there's the massage itself. I feel like I came out of my 60-minute treatment with a whole new spine. Some Thai massage can be very painful, but this was wonderfully effective at releasing muscle tension without being too sore – in fact, I found it deeply relaxing. The therapists have all been trained in the art of massage, and you can tell… It was almost medicinal it made me feel so much better!
The other thing I love about this experience (apart from the place, the style and the massage) is that there's no rush to leave after your treatment. You can lie on your mattress as long as you like, even having a little sleep if you like, and then move to one of their comfortable loungers for one of 47 different loose leaf tea blends to round off the experience. All in all, a pretty magical way to end off a pretty magical massage.
Best of all, they're open 7 days a week, 8am to 10pm… So there's no excuse not to treat yourself.