"The sounds of the tea being made invite the peach blossoms to peep in through the window."
Sasaki Sanmi
What better way to pass a wintry afternoon than surrounded by luscious long-stemmed roses, petit-fours, neat watercress sandwiches, fragrant turkish delight and the gentle tinkling of conversation? Allow us to introduce you to our favourite spots in Cape Town, Durban and Johannesburg for a luxurious High Tea.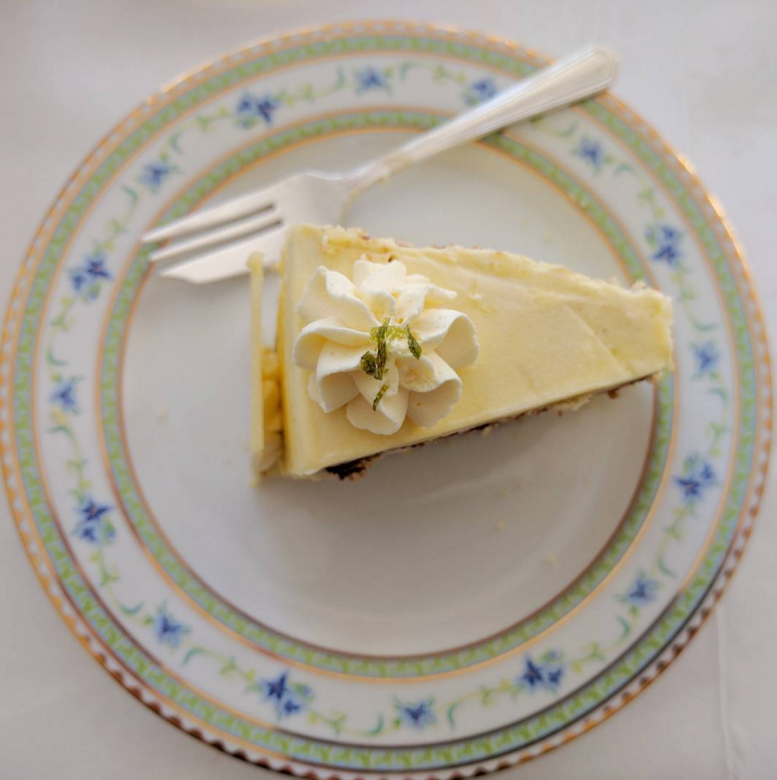 But first a little on Afternoon Tea etiquette:
Milk first or last?
"I know very well that I am in a minority here. But still, how can you call yourself a true tea-lover if you destroy the flavour of your tea by putting sugar in it? It would be equally reasonable to put pepper or salt. Tea is meant to be bitter, just as beer is meant to be bitter. If you sweeten it, you are no longer tasting the tea, you are merely tasting the sugar; you could make a very similar drink by dissolving sugar in plain hot water."
George Orwell, "A Nice Cup of Tea," Evening Standard, 12 January 1946
Some will say milk first but this is simply as a result of people drinking tea out of uncured clay mugs, it was feared the boiling tea would crack your tea mug, hence the milk was poured first to protect the mug. These days it is considered better to pour your tea first and follow with milk. This makes the most sense as you can monitor the strength of your tea.
Don'ts:
Don't stir your tea too vigorously and definitely don't tap the teaspoon on the cup. To stir correctly place your spoon in a 6 o'clock position in the cup and fold the tea towards the 12 o'clock position. Stir in an up and down motion not in a circular motion. Afterwards place your teaspoon on the saucer.
Don't dunk your biscuit.
Don't leave your tea to brew too long as it spoils the taste. At the Belmond Mount Nelson your server will guide you felicitously on correct brewing times.
Don't take yourself too seriously, you're not meant to stick your pinky out but who really cares, just enjoy yourself and add some more clotted cream to that scone while you're at it.
Cream Tea, Afternoon Tea, High Tea and Royal Tea
If you are simply sitting down to a cup of tea and a cream scone you are enjoying a Cream Tea, Afternoon Tea is a fancier affair including savouries, cakes and clotted cream whilst Royal Tea is an Afternoon Tea plus a coup of champagne!
High Tea was traditionally a much heartier, simpler affair and in its modern usage is a bit of a misnomer. The Ritz in London has accepted that most visitors are not sure what an Afternoon Tea entails and now offer a "High Tea" which is really an Afternoon Tea.
Do we need to dress up?
Smart casual is perfectly acceptable attire, however the opportunity to whip out your pearls, sports jacket and twin set can be quite fun.
Do book ahead
Afternoon Tea is very popular so it is essential to call ahead and book a session.
Cream first or jam?
It depends on whether you wish to follow the Cornish or Devonian method, the Cornish like their cream on top whereas the Devonians prefer it to seep into the scone (pronounced "scon" never "scone").
High Tea at the Belmond Mount Nelson, Cape Town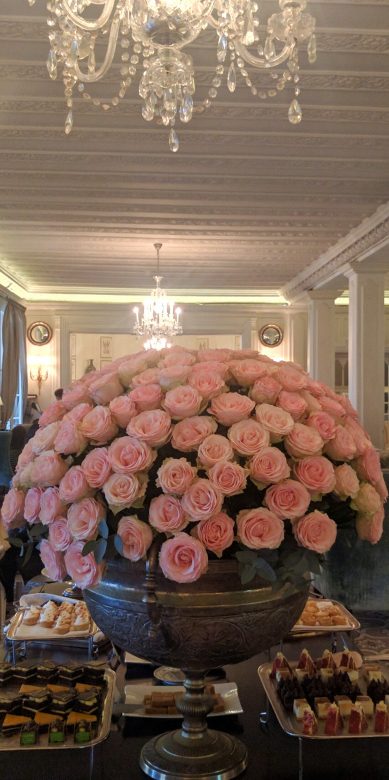 Visiting the Belmond Mount Nelson for High Tea is like stepping into a giant layer cake with pink icing. There are chandeliers and flowers on every surface, with piano music floating through the air. Choose from an extensive menu of teas including a flowering tea and the Mount Nelson Signature blend which is made of Darjeeling, Kenya, Assam, Keemun, Yunnan, Ceylon, and rose petals from their garden.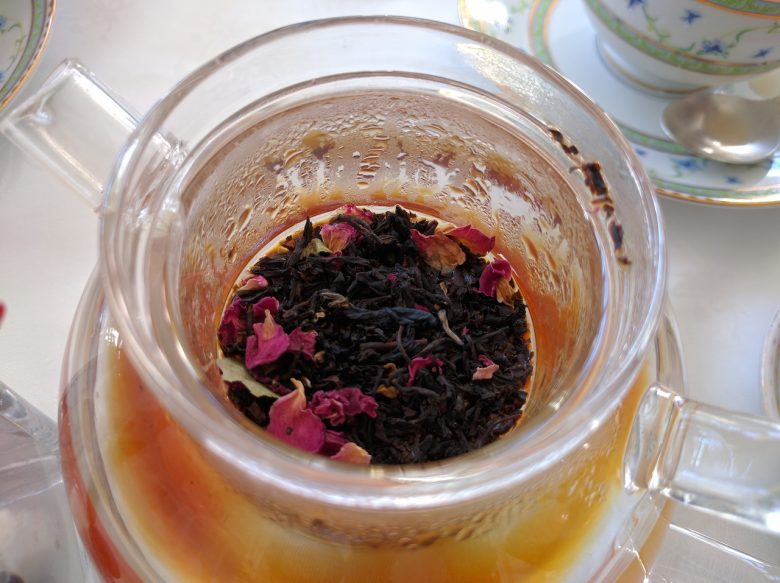 You have the choice of:
Morning Tea
A lighter version of the Afternoon Tea
Served from 9:30am–12pm
Price: R225 per person
Add a glass of sparkling wine for R60
Afternoon Tea
Seating times are available 1:30–3:30pm and 3:30–5:30pm
Price: R295 per person
Important to note: On holidays and during special events, Afternoon Tea is charged at R450 per person and includes additional themed treats.
Add a glass of sparkling wine to make it a Royal Tea for R60
Or a glass of French champagne for R230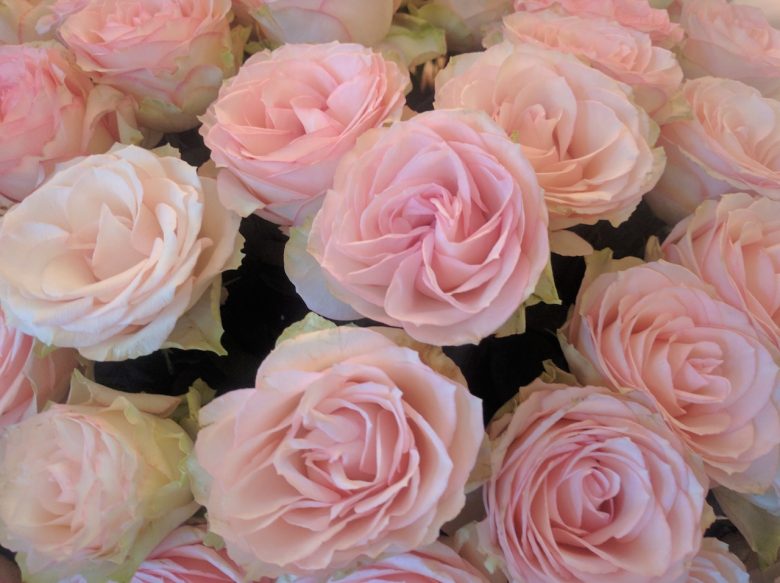 Evening Tea
Served daily from 6–8:30pm
Price: R295 per person
Add a glass of sparkling wine for R65
Good to know:
It is possible to order a gluten-free selection of savouries and sweets as well as a vegetarian selection.
Call: +27 21 483 1000.
76 Orange St, Gardens, Cape Town
Don't forget to take a walk around the beautiful gardens, you might spot their Egyptian geese and their goslings!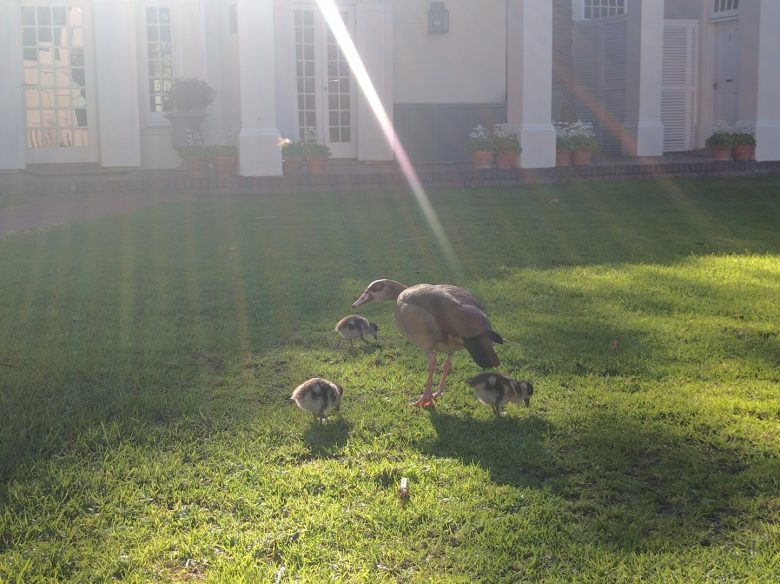 Book cheap flights to Cape Town here.
High Tea at the One & Only, Cape Town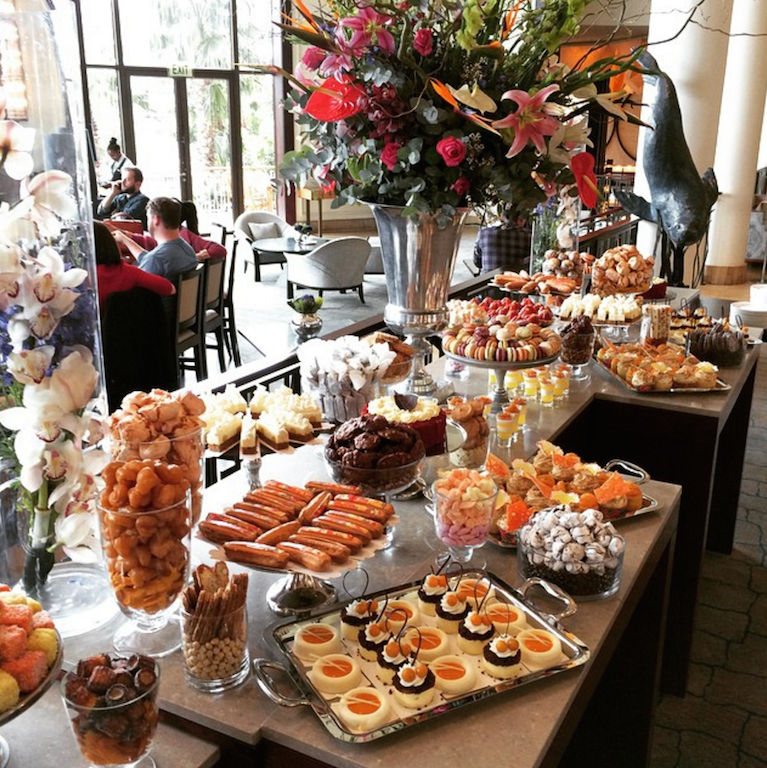 Courtesy of kyleahickman via Instagram
Afternoon tea is served daily from 2.30pm – 5:30pm and includes Lindt fondues, chocolate delice, baked vanilla bean cheese cake, caramel and gold leaf éclairs, tea loaf and macaroons as well as dainty savoury sandwiches among other delights.
Price: R225 per person
Dock Rd, V & A Waterfront, Cape Town
Call: +27 21 431 4511
High Tea at the Four Seasons Hotel, the Westcliff, Johannesburg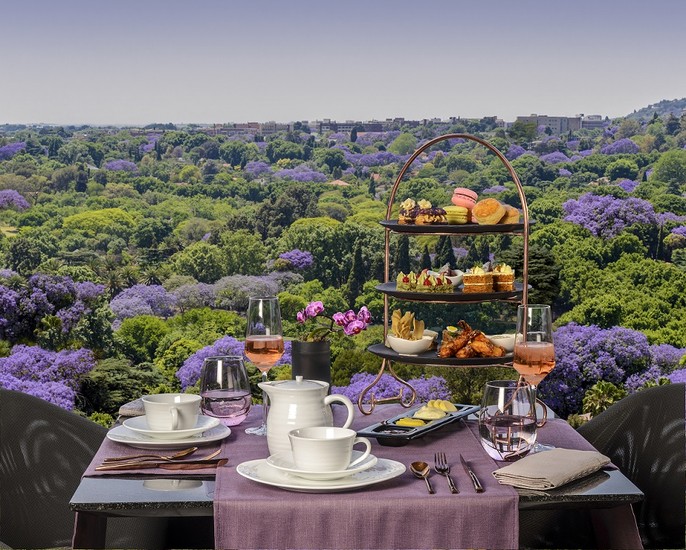 This is quite literally "High" Tea as it is presented at an altitude with a sprawling view of the city of Gold. Rebranded last year, the Four Seasons Westcliff insists this is "not your grandmother's high tea" and at a pricy R395 this truly is a splurge reserved for very special occasions.
Monday to Thursday from 14:30-17:00
Call: 011 481 6000
Book cheap flights to Johannesburg here.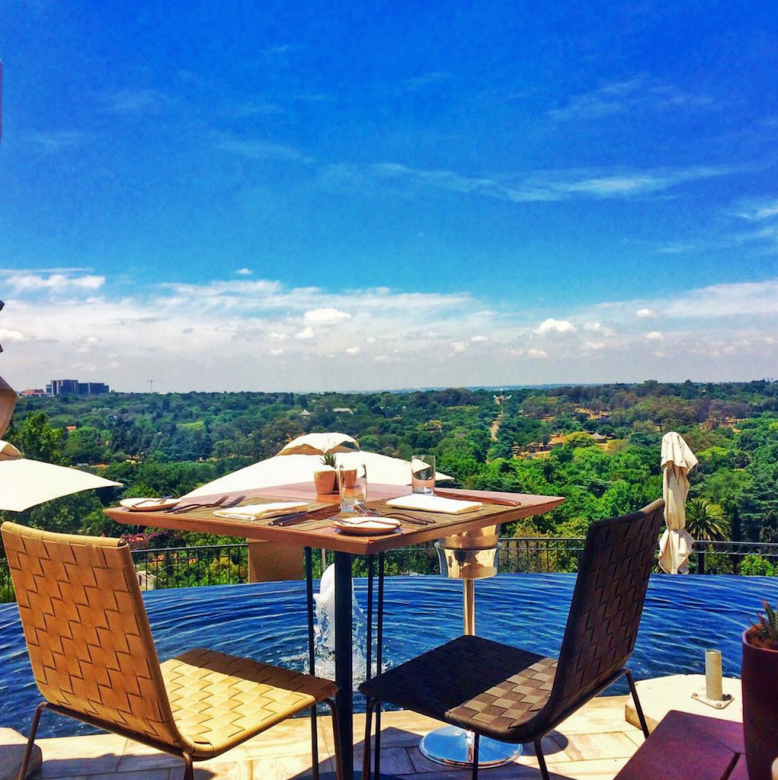 Courtesy of buhle_travelingzulu via Instagram
High Tea at the Oyster Box, Durban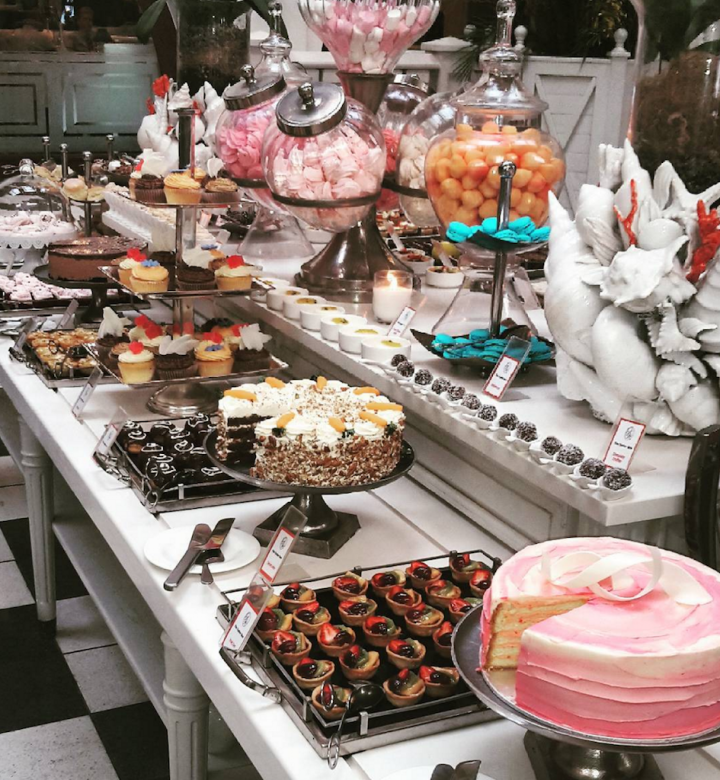 Courtesy of skyepayn via Instagram
High Tea with Skabenga the cat at the iconic red and white Oyster Box Hotel is an affair to remember with chandeliers from the Savoy in London and live piano music.
Afternoon Tea:
Served 2:30pm – 5:00pm daily
Price: R290 per day
Call: +27 (0) 31 514 5000
2 Lighthouse Rd, Umhlanga
There is also an evening indulgence from 6pm to 9pm everyday for R95 which includes a cup of coffee or tea as well as a selection of exquisite hand-made pastries, sweet treats and scones.
Book cheap flights to Durban here.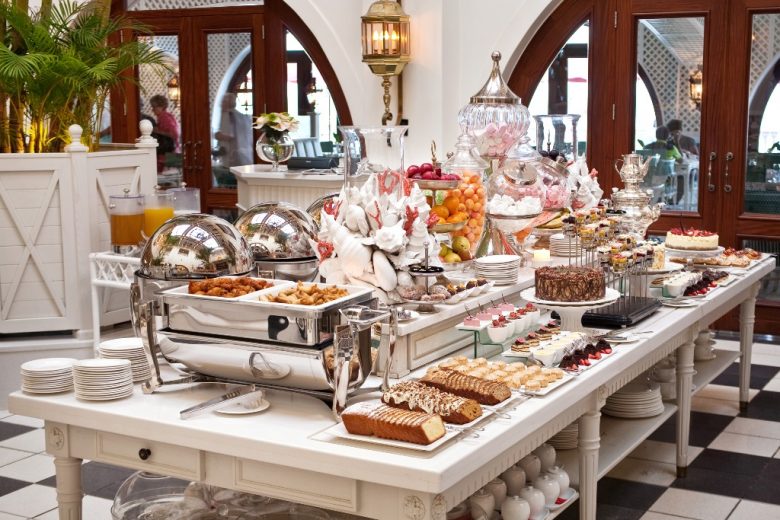 When and where do you like to go for Afternoon Tea? Birthdays and special occasions are a wonderful reason to celebrate with a fancy tea.