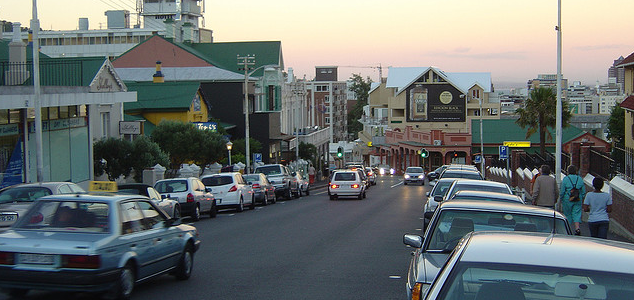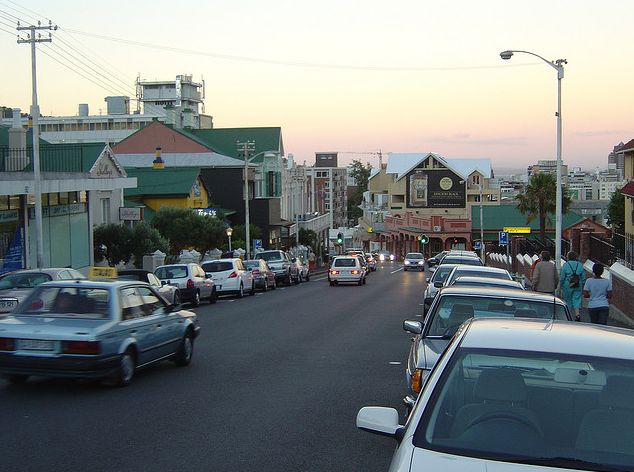 Image credit
If you're looking for famous streets in Cape Town, no doubt everyone will tell you to visit Long Street, full of bars and shops and tourist traps. But they'd be wrong. Yes, Long Street has its charms, and if you've never visited it, it's definitely a must-see. But isn't the point of visiting a new city to see how the locals live? If that's the view of Cape Town you're after, Kloof Street should be top of your list.
For starters, it's simply packed with locals – predominantly Cape Town hipsters, but also some slightly-less-stylish types who are just going about their daily business. At the bottom of Kloof Street you'll find the Lifestyles on Kloof Centre, and the hub of activity that surrounds it. If you're in the mood for a spot of people watching, hang out at the Vida E Caffe two blocks below the centre, and sip on a piping hot cappuccino while you observe the streams of people coming in and out of the café. You can also pop into the stores surrounding this hotspot of style, to pick up some terribly hip items so you blend in.
The Lifestyles Centre is known for a few reasons: the newly opened Knead bakery offers delightfully fresh and delicious breads, croissants and baked treats that are perfect for picnics or lazy breakfasts. The Wellness Warehouse upstairs has everything you could possibly need to live an eco-friendly life (as well as a delicious café that serves fresh, wholesome food that tastes so fantastic you won't even know how good it is for you). They've also recently opened a décor shop with eco-friendly design elements: a must-visit. While you're upstairs, be sure to check what's on at the Labia independent cinema – this is an offshoot of the main cinema (on Orange St) but still a great spot to catch some interesting movies. And then of course, there are the good old fashioned staples of Woolworths for groceries, and Exclusive Books for reading material.
Stroll up the street and you'll no doubt be forced to stop in at one of the many quirky shops that line both sides of the street – from small art galleries to craft and design shops, to beautiful furniture stores and lust-worthy shops filled with small desirables. The Checkers centre is famous mostly because it's open till 9pm and has an adjoining bottle store, but further up the road you'll come to my personal favourite: upper Kloof Street.
From Café Paradiso on the corner (perfect for lazy al fresco lunches and dinners) to Jackal and Hide further up the road (with delicious 2 for 1 cocktails from 4pm to 7pm), the lovely Café Milano bakery and the charming Kloof Street Library, this really is a village within a city.
Browse in the antique shop, stop off for a coffee, pick up some fresh meat from the butcher, and experience what it's like to be a real Capetonian. Then try and tell me you don't love it…