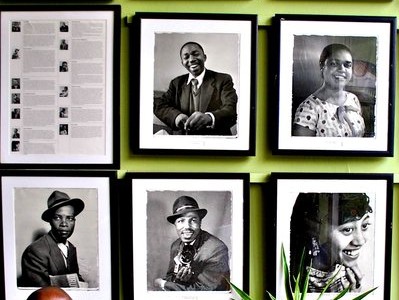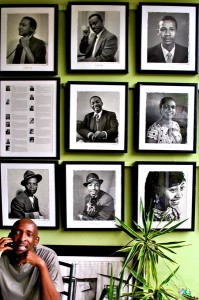 One of the best ways to experience a city is to sample its food and if you are visiting Johannesburg you have to try some traditional Jozi Township food.
My favourite place to have this is funnily enough not in a Township but rather in the Jozi Inner City, at a great place called Niki's Oasis in Newtown. Niki's is a Newtown institution. It boasts a great little bar and restaurant looking out over Mary Fitzgerald Square – it is pretty basic, but it has been open for years and for a good reason. Its fab!
Niki (a Soweto resident) runs the bar along with her sister Sithie and whenever I stop by (which is all the time) they greet me by name- it's that sort of place.
I often take tourists to Niki's for lunch as it's a great spot for traditional African food (at local prices). Popular choices are mutton poitjie (a type of stew) and for the more adventurous- tripe. For the less adventurous customer they have snack baskets, burgers and sandwiches. And for vegetarians like myself, simply ask for a plate of traditional African vegetables, pap (traditional porridge made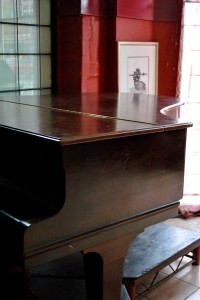 from ground maize), samp (broken up corn kernels) and beans, morog (spinach), Chakalaka (a yummy spicy relish) and pumpkin. I get ravenous just thinking about it!
Although Niki's Oasis does great food, they are most famous for being a Jazz Bar. They have awesome live Jazz on Friday nights, which make you feel like you have stepped back in time to 1950's Sophiatown. It's not strange to see older Jazz fans, dressed in their finest, grooving on the dance floor to Joy's Paradise Road. Niki's Oasis is well known amongst the old school jazz crowd and you might be lucky enough to see a jazz great propping up the bar.
And if you aren't a jazz fan, Niki's has a well stocked bar and a few flat screens to watch sport on. It's a great venue to take in a local soccer match as you personally experience the Jozi inner City soccer fan vibe.
If you are looking for a good vibe, great food and drinks, the best service and fabulous Jazz, get to Niki's Oasis now…you won't be disappointed.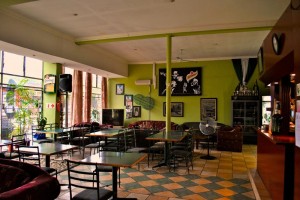 Niki's Oasis
Newtown Precinct
138 Bree Street
Johannesburg
Tel: 011 838 9733 or 082 448 6376
Email: mwnikza@iafrica.com
[boilerplate bytitle="text"]