Street Art Tours of London
If you've seen traditional London attractions (think Big Ben, Westminster Abbey, Buckingham Palace or Tower Bridge), and if landmark sites like the London Eye are not quite doing it for you anymore then it's high time you checked out something completely unique. Enter street art tours of London and a visit to the same walls, bridges and phone boxes that have made artistic enigmas like Banksy famous. Forego the same ol' same ol' in favour of something different next time you're in the Old Smoke and open your eyes to London's creative side.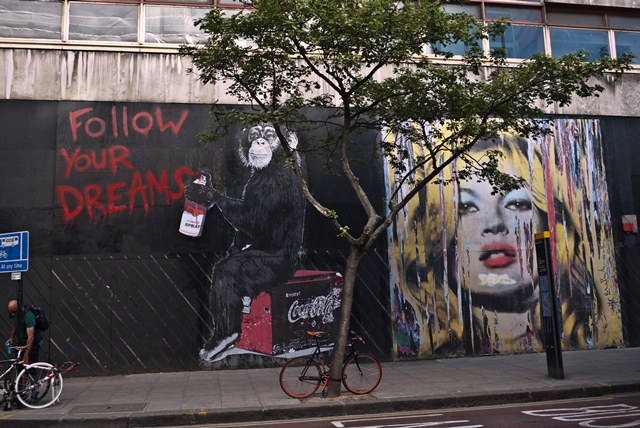 Organised Street Art & Graffiti Tours
Visit areas like Brick Lane or Shoreditch in East London and discover an underground art scene where trends are born. It's an open air museum! How you choose to navigate London's graffiti and street art scene is up to you. Streets once haunted by Jack the Ripper are now the canvases of contemporary legends and home to the masterpieces of Banksy, Invader and Christiaan Nagel.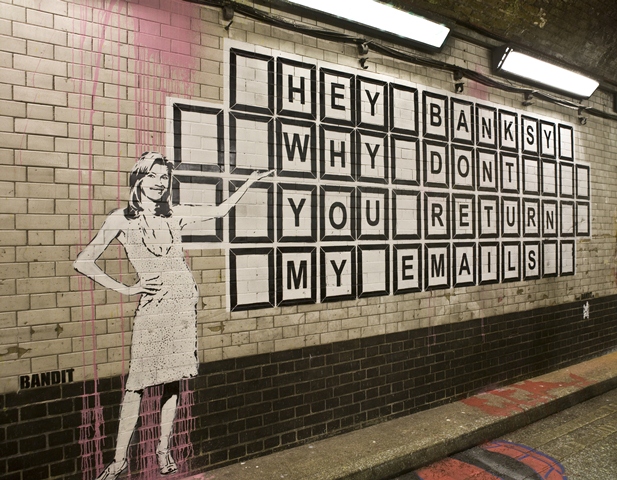 Streetartlondon.co.uk
Streetartlondon.co.uk is a well-known street art tour organiser in London ready to introduce you to the sights that no official guide talks about. Since the landscape of London's street art is changing, tours follow suit, offering something different every time. They give you a close encounter with the work of many urban artists, and are guided by experienced buffs (they live in the neighbourhood, or are street artists themselves) who give added insight into the works before you.
The
Tuesday tour is 2 hours long
and
costs £12
, while the ones on Saturdays and Sundays are 4 hours long and cost £15. Departures are from
Old Street Underground Station
. For information and booking, click here:
www.streetartlondon.co.uk/tours
.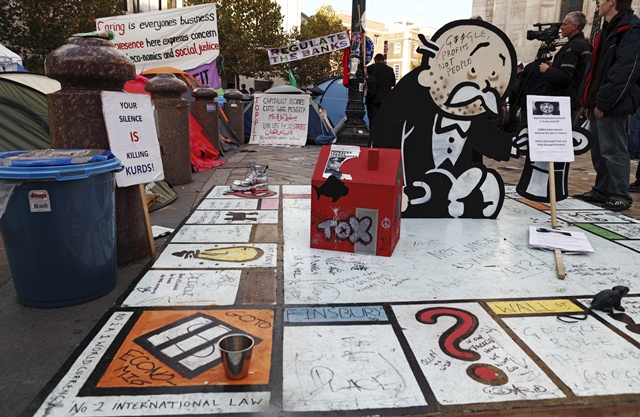 London Street Art and Graffiti Tour
Another option is the London Street Art and Graffiti Tour, starting from £20. It is available every Thursday at 6.30pm and on Saturdays at 2pm, putting great emphasis on Bansky's work (you can admire one of his first street pieces during this tour), but you will also see street art from Space Invader, Blam, D*Face, Eine, to name just a few. You will also discover street art media like laser cut wood, fly posting, Fimo or Crochet, and many other surprises. The departure is from Liverpool Street Station (the lobby of Andaz hotel) and the drop-off in Hoxton, not far from Old Street Station. .
Self-Walking Tours
If the organised thing is not for you then do some research, and head out,
Google Maps
in hand.
Start here
to find out more about interesting art streets in London.
London graffiti and outdoor artworks are true masterpieces, initially censored, now protected by the authorities. Today street art is part of London's present identity, and you will surely enjoy discovering it!
---
Share the news