With her sparkling lights, harbour restaurants on the water and idyllic weather, Durban has lots to offer the romantically inclined. If you're looking for inspiration we've got you covered with fun, affordable and unconventional dating ideas.
1. Cooking Chemistry at Fusion Cooking School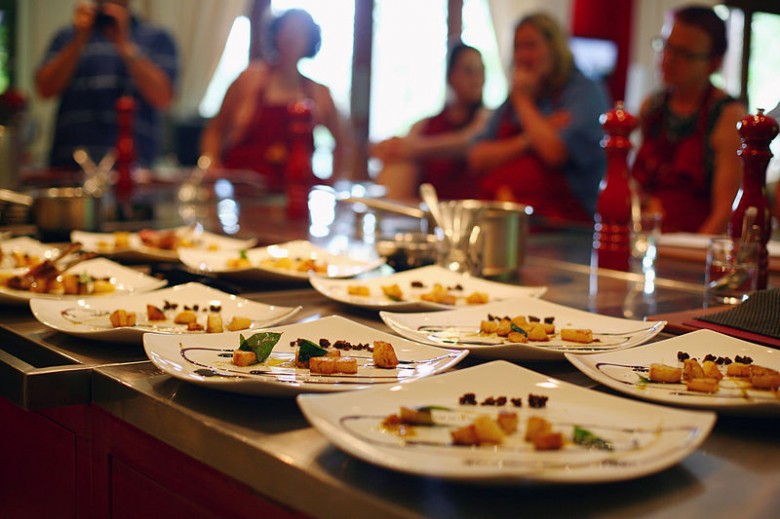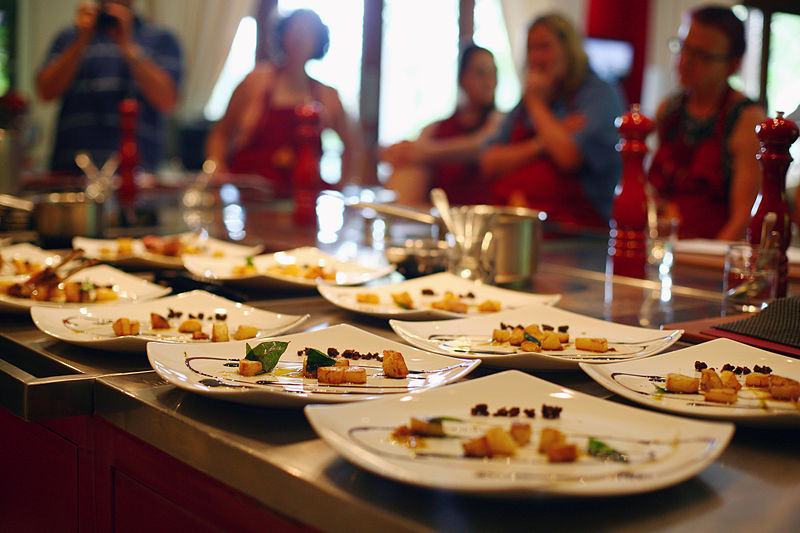 Courtesy of Iberinbound
Spice things up with an evening lifestyle cooking course. Classes are hands-on and interactive. Try out Cuban, Mexican and Thai cuisine among a variety of different options, just give them a call and find out what's on the agenda. Each lesson starts at 6.30pm and lasts about 3 hours. They cover 5-7 different recipes per class and you get to eat your masterpieces. Bring along something to drink and a pen to write with. The cost is R325/person BYO (includes the meal). Email to find out more.
2. Attend a Glam Dinner Dance at the Oyster Box every Saturday Night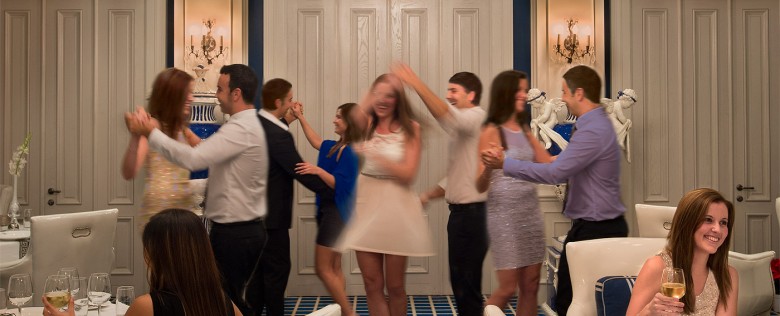 Courtesy of The Oyster Box Facebook Page
Remember the days of dressing for dinner, cufflinks and dinner dances? The treasured Oyster Box Hotel holds fabulous dinner dance soirées every Saturday night in the Grill Room Restaurant. Don't miss the classic 1920's Hors d' Oeuvres trolley with an extensive range of 18 appetizers. Dance to a live band. Call +27 (0) 31 514 5018 to book.
3. Explore Mini Town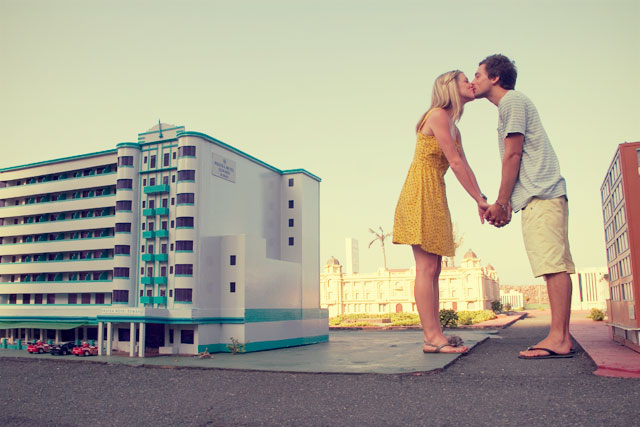 Engagement Shoot by Knot Just Pics
Buy a cool drink and take a walk around mini town during the day, or go at dusk when the city lights begin to sparkle on the lake and the harbour and mini town transforms into a miniature fairy town. Opening Hours: Monday to Friday and Sunday, 9h30 till 20h30 and Saturday 9h30 till 17h30. Tickets cost R15 for adults and R10 for children aged 2-12. 114 Snell Parade, Durban. 031 337 7892.
4. Walk on the Sky at Moses Mabhida Stadium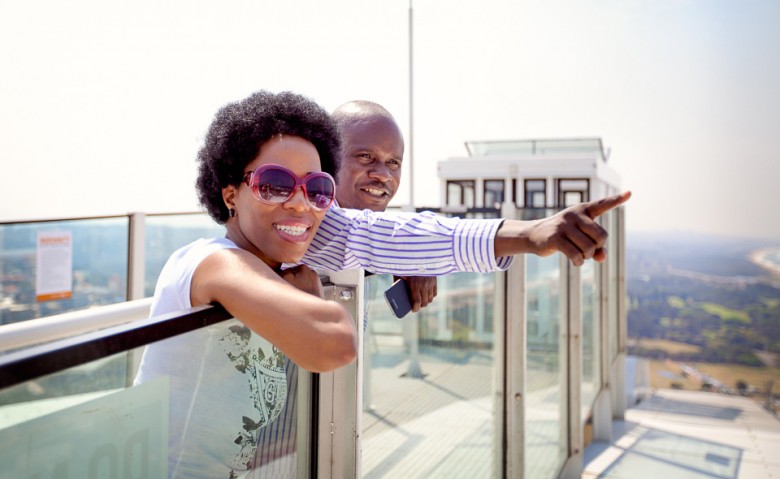 The Skycar at Moses Mabhida Stadium
Take the Sky Car along the northern arch of the stadium to a 106m-high vantage point giving you incredible views of the city. Tickets cost R60 per person, the Sky Car operates from 9am to 5pm everyday. Or if you're feeling adventurous get the adrenaline pumping by taking the plunge on the Big Rush Swing (officially the world's tallest swing). It's open from 10am to 4pm every day except Tuesday and Thursday. R695 per person. Call +27 (0) 31 582 8222
5. Daisy, Daisy…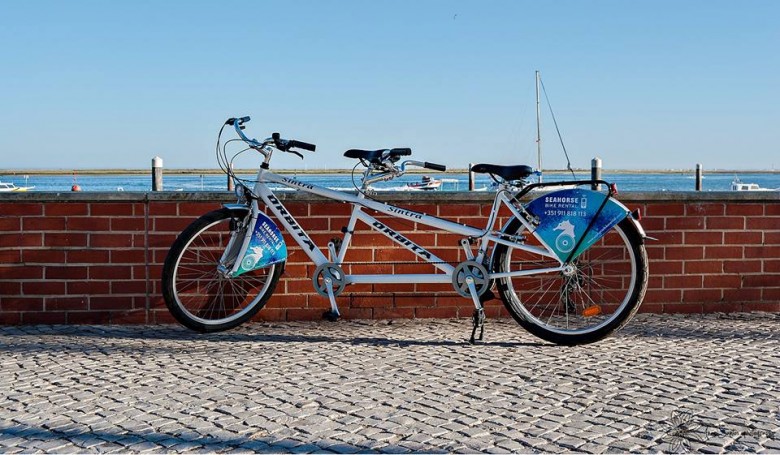 Courtesy of Sea Horse Bike Rental on Facebook
You'll both look sweet on a tandem bike taking it easy, the sea breeze blowing through your hair, along the golden mile. Grab a quality coffee from Bike & Bean then hire a tandem and hit the golden mile. Snell Parade, Durban. Call 082 773 6870. Bike hire from R50.
6. Italian and the Best View in the World at the Roma Revolving Restaurant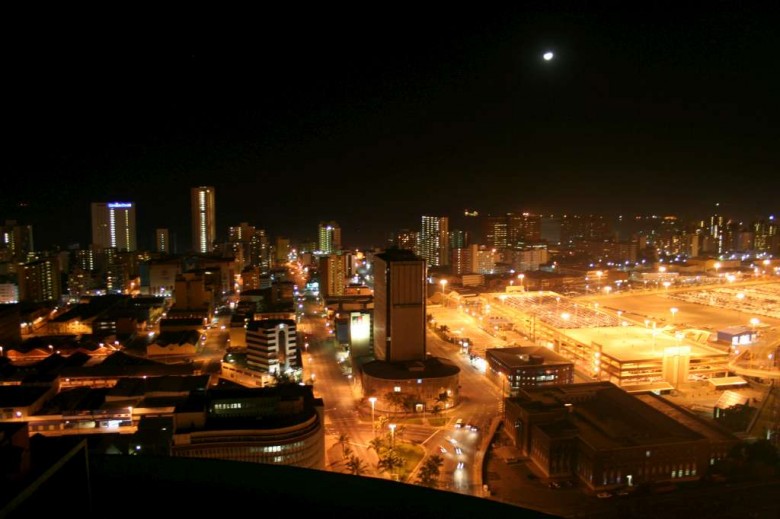 Courtesy of Bricsinfo.org
The Italian dishes are a must in this time capsule to another era. You'll be feeling light-headed from the altitude at 32 stories up with an incredible 360 degree view in the only revolving restaurant in the Southern hemisphere. If you're too nervous to eat, head to Gino's Bar one floor above for drinks in the sky. 031 337 6707.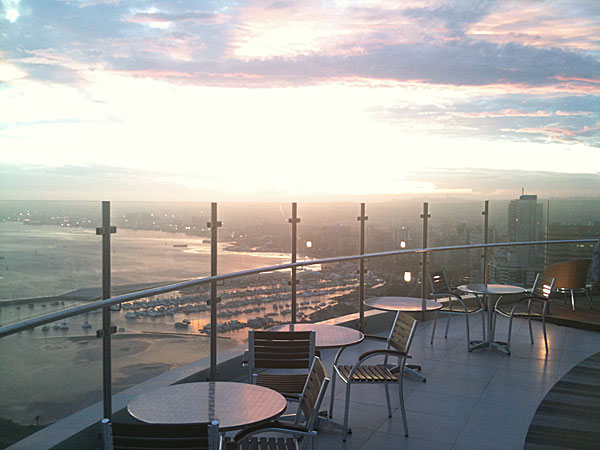 7. Nostalgia by the Sea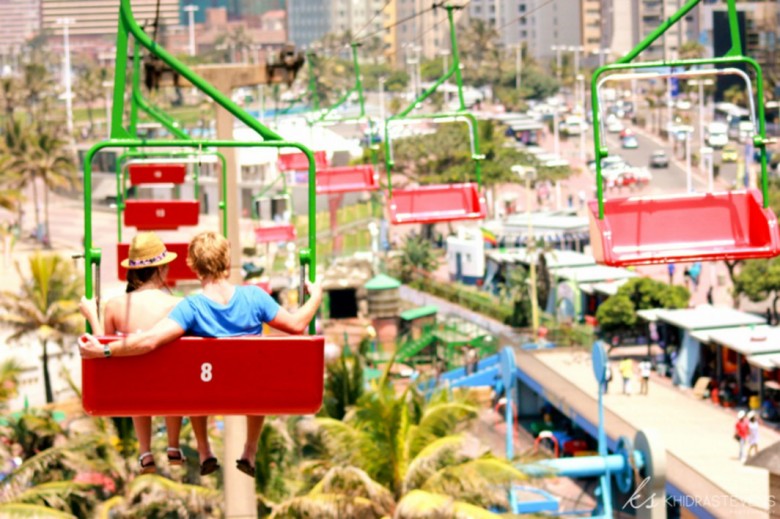 Fun World by Khidra Stevens
The cableway offers seats for two and a romantic view of Durbs at her best. Entrance is free and you can buy tickets at the kiosk for the rides. Though a little tired these days, Fun World is definitely still worth a visit. Find it opposite Marine Parade Holiday Inn on Durban's Beach Front. Call: 031 332 9776 for more information.
8. Classy Dining at 9th Avenue Bistro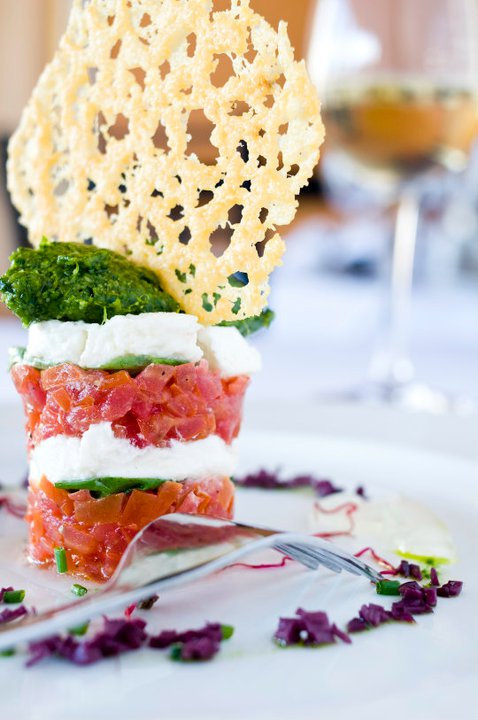 Courtesy of 9th Avenue Bistro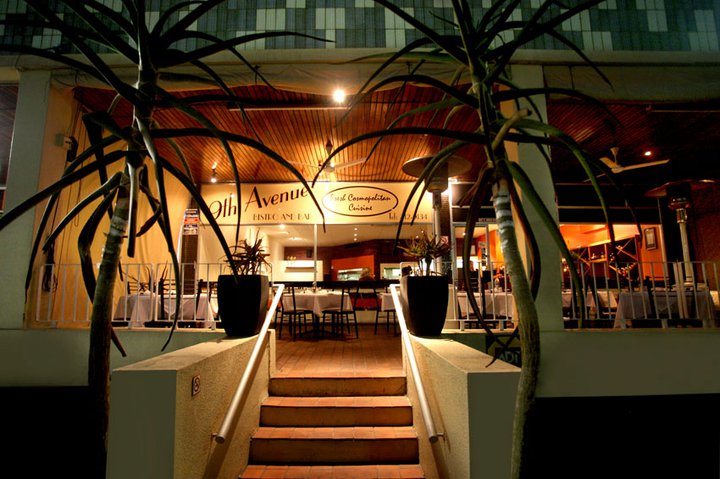 Courtesy of 9th Avenue Bistro
For wow food and a smooth atmosphere 9th Avenue Bistro will impress. It's been ranked consistently among the best restaurants in South Africa since its inception in 2001. We recommend the tasting menu. Shop 2, Avonmore Centre, 9th Avenue, Morningside. Call 031 312 9134 to make a reservation.
9. Break the Ice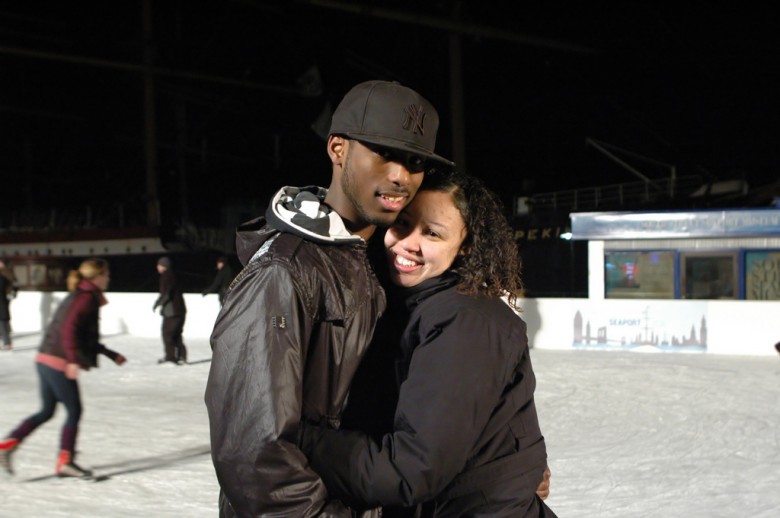 Courtesy of LarimdaME on Flickriver
The best excuse to hold hands, ice skating is a first date staple. Durbanites have been waiting nearly 2 years for the re-opening of the legendary Durban ice rink. Thursday 24th September will see the new and improved Durban Ice Arena open its doors. 81 Somtseu Rd, Durban. 031 267 2471.
10. Romance on the Rooftops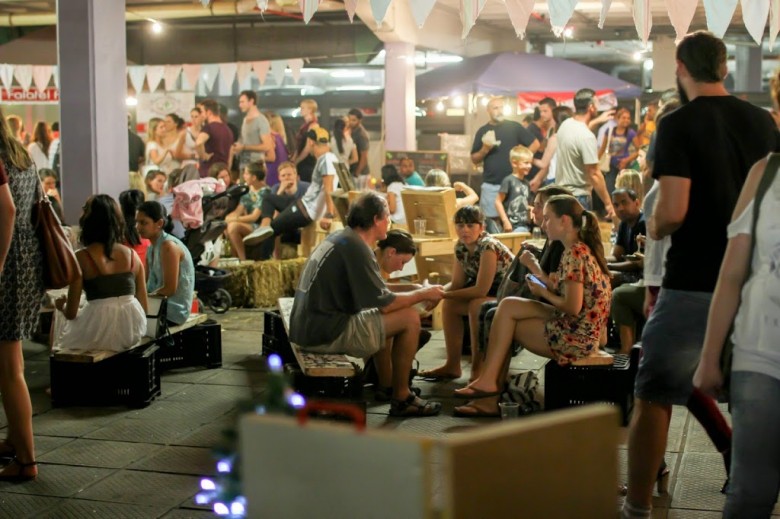 The Roof Top Night Market by Philippa Rowney
Attend the magical Rooftop Musgrave Night Market held on the first Friday of every month. The delicious slow food and live music are the perfect place for a chilled-out date. 5th floor of the Musgrave Centre. Call 031 277 8420.
11. Take a Helicopter Flight and Picnic on a Mountain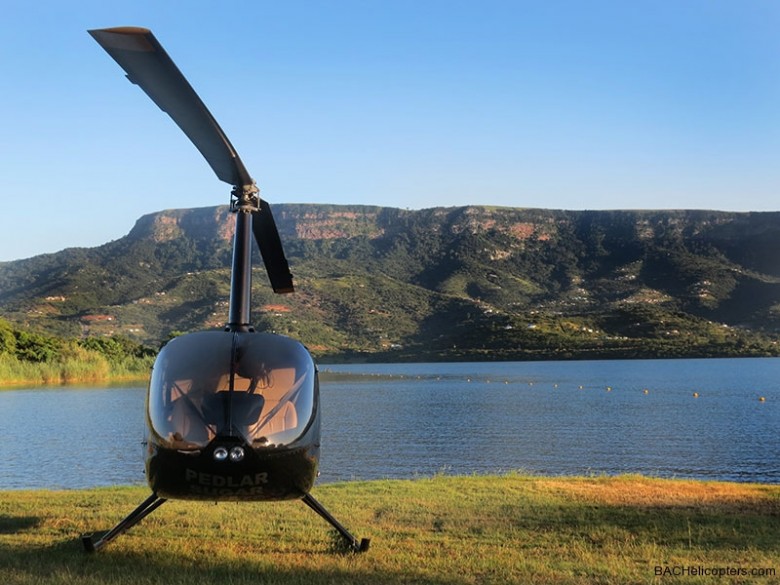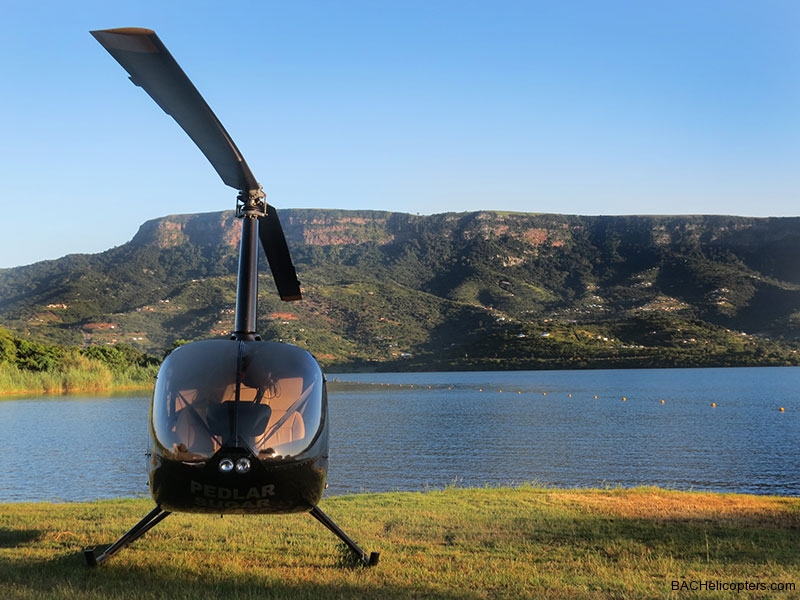 Courtesy of BAC Helicopter Charters
For a very special occasion take inspiration from old blue eyes. You'll start your adrenaline-fueled date with a low-level helicopter trip by BAC Helicopter Charters up the Umgeni River Valley, then you'll pop over the Inanda wall, up past Top's Needle, arriving at the Valley of a Thousand Hills. Enjoy a picnic in real style on top of the plateau with a 360° view of the city, the ocean, the stadium and the Valley of a Thousand Hills. This costs R4500 for two people, all inclusive. Flying Time is approx 35 minutes with a 45 minute stop on the mountain. Find out more here.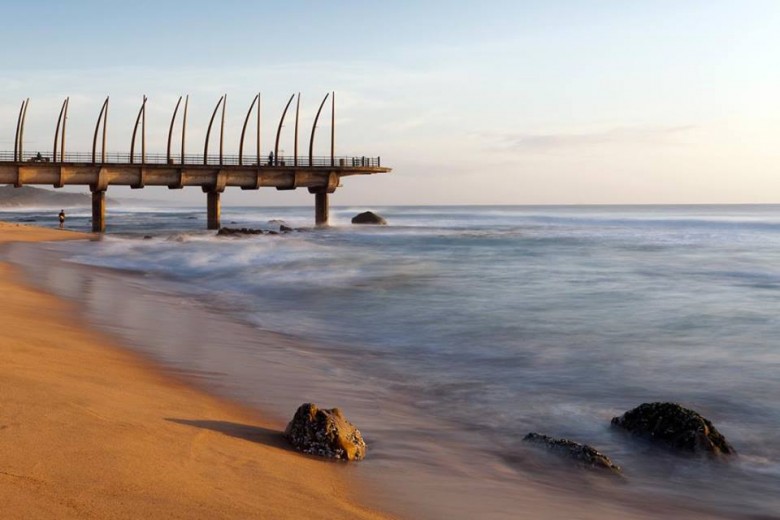 Courtesy of The Oyster Box Facebook Page
Also look out for:
The Dolphins by Starlight show at uShaka Marine World that usually takes place in December.
Hirsch's Movies in the Park in Whynott Park at 27 Umhlanga Rocks Drive (there hasn't been one since July but there's sure to be another one coming up.
Old Mutual Music at the Lake Concerts in the Botanical Gardens check here for the next one
Or simply:
Take a lovely stroll along the Umhlanga promenade and soak in Durban's perennial holiday vibe.
Many thanks to Dean Macfarlane, Sarah Holton and Brett Ausmeier for the inside info.