[Updated February 2019]
With her sparkling lights, harbour restaurants on the water and idyllic weather, Durban has lots to offer the romantically inclined. If you're looking for inspiration, we've got you covered with fun, affordable and unconventional dating ideas.
1. Cooking Chemistry at Fusion Cooking School
Spice things up with an evening lifestyle cooking course. Classes are hands-on and interactive. Some of the classes you can try out include Thai, Mexican, Cuban, Greek, bread making, sushi and pasta making. Just give them a call and find out what's on the agenda. Each lesson starts at 6.30pm and lasts about 3 hours. They cover 5-7 different recipes per class and you get to eat your masterpieces. Bring along something to drink and a pen to write with. Classes cost R350 per person. If you can't make a specific class, email them for a voucher and you can redeem it whenever you like!
Email them at: info@fusioncooking.co.za
2. Attend a Glam Dinner Dance at the Oyster Box
Remember the days of dressing up for dinner, wearing cufflinks and having dinner dances? The treasured Oyster Box Hotel holds fabulous 1920s dinner dance soirées in the Grill Room Restaurant. Dance to a live band and enjoy fine dining cuisine off their classic Hors d' Oeuvres Trolley. Stay tuned for their next Gatsby-inspired event in April. Call 031 514 5018 to book.
Fancy dinner and a movie instead? Between 8-22 February, you can enjoy a glass of sparkling wine and dinner at the Ocean View Terrace, followed by a movie and popcorn in their cosy cinema at 20:00. Price per person is R450.
Book a romantic stay or experience at The Oyster Box with Travelstart.  
3. Explore Mini Town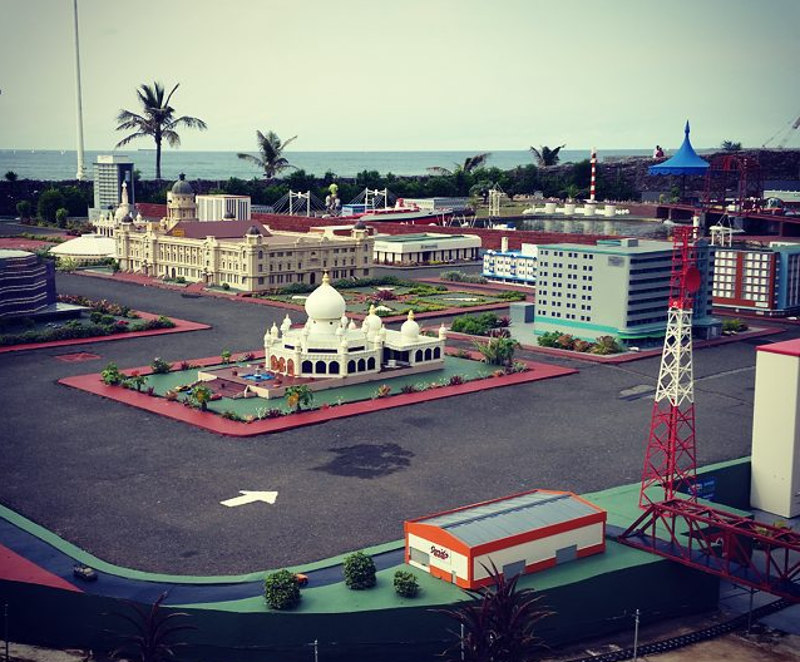 Buy a cool drink and take a walk around mini town during the day, or go at dusk when the city lights begin to sparkle on the lake and the harbour and mini town transform into a miniature fairy town. This is a fun outing for the young at heart to get to know Durban's landmarks a little better (at a scale of 1:24). Opening Hours: Monday to Sunday,09:00 – 16:30. Tickets cost R25 for adults.  Located on Snell Parade, Durban beachfront.
Contact 031 337 7892 for more information.
4. Walk on the Sky at Moses Mabhida Stadium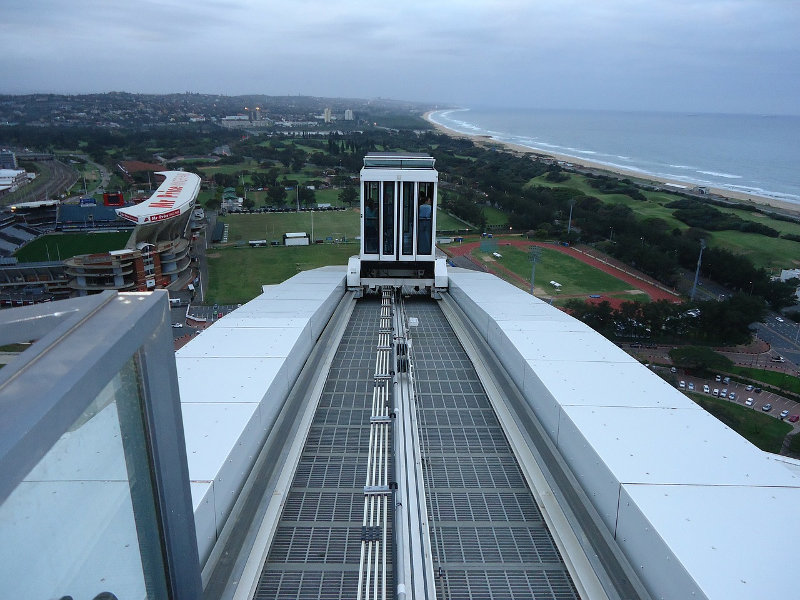 Take the Sky Car along the northern arch of the stadium to a 106m-high vantage point giving you incredible views of the city. Tickets cost R60 per person, the Sky Car operates from 09:00 – 17:00 every day. Or if you're feeling adventurous, get the adrenaline pumping by taking the plunge on the Big Rush Swing as you soar into the stadium.This is officially the world's tallest swing, so this is definitely one way to impress your date! Open times are Monday to Friday, 09:30 – 16:30 and weekends from 08:00 – 17:00. Tickets cost R695 per person.
Bookings are essential, so contact 031 312 9435.
5. Daisy, Daisy…
You'll both look sweet on a tandem bike taking it easy, with the sea breeze blowing through your hair along the golden mile. Start your day with a cappuccino from The Bike & Bean then hop on a tandem bicycle and hit the golden mile. Finish it off with a delicious breakfast or slice of homemade cake! We hear they're pet friendly too, so even if you don't have a date, bring your furball along for some doggie snacks and a walk. They're open between 05:30 and 15:00, perfect for the early birds!
Located on Snell Parade, Durban beachfront. Bike hire is from R50.
Contact 082 773 6870 for more information.
6. Italian and the Best View in the World at the Roma Revolving Restaurant
The Italian dishes here are a must in this time capsule to another era. You'll be feeling light-headed from the altitude at 32 stories up with an incredible 360-degree view in the only revolving restaurant in the southern hemisphere. Main meals start at R120.
If you're too nervous to eat, head upstairs to Roma Skyy bar for drinks in the sky. For bookings, call 031 337 6707.
7. Sunset Beach Rides on Horseback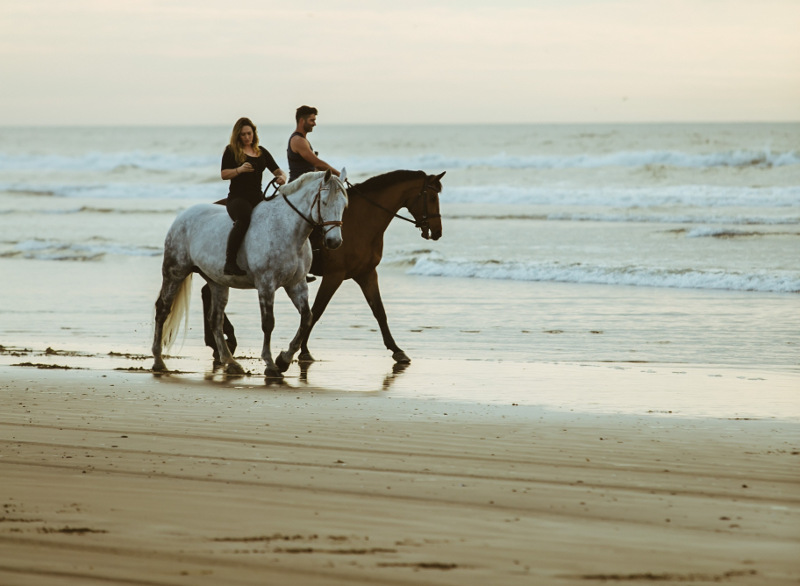 If you're comfortable on a horse, this is the perfect date idea! Picture you and your partner riding off into the surreal sunset along the 12-kilometre trail along Reunion Beach.  
8. Classy Dining at 9th Avenue Bistro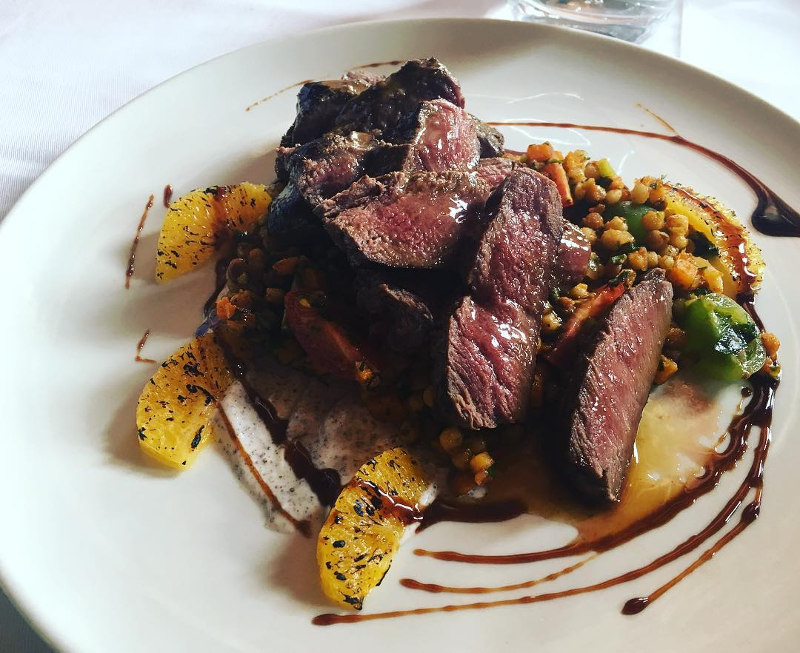 For 'wow' food and a smooth atmosphere, 9th Avenue Bistro will impress. It's been ranked consistently among the best restaurants in South Africa since its inception in 2001. We recommend the tasting menu.
Located at Avonmore Centre, 9th Avenue, Morningside. Call 031 312 9134 to make a reservation.
9. Break the Ice
The best excuse to hold hands, ice skating is a first date staple. The new and improved Durban Ice Rink is open to the general public on Fridays (14:00 – 22:00), Saturdays (10:00 – 22:00) and Sundays ( 13:00 – 17:00).
Prices are R85 to skate during day sessions, and R90 to skate during night sessions and on Sundays. Located at 81 Somtseu Rd, Durban.
Contact 031 332 4597.
10. Romance on the Rooftops
Attend the magical Rooftop Musgrave Night Market held on the first Friday of every month from 17:00 – 21:30. The delicious slow food and live music are the perfect place for a chilled-out date. Showcasing local talent and creativity, you can find everything from craft beer and artisan baked goods, to vintage clothes, home décor and jewellery. Located on the 5th floor of the Musgrave Centre in Berea. Call 031 277 8420 for more information.
11. Take a Helicopter Flight and Picnic on a Mountain
For a very special occasion take inspiration from old blue eyes. You'll start your adrenaline-fueled date with a low-level helicopter trip by BAC Helicopter Charters up the Umgeni River Valley, then you'll pop over the Inanda wall, up past Top's Needle, arriving at the Valley of a Thousand Hills. From 1-28 February, they offer a special Valentine's Day flight with a 20-minute stop on the top of the mountain overlooking the beautiful valley, including a picnic of strawberries and champagne. The cost is R3,850 per couple.
They offer other wonderful packages too, throughout the year, including 'Cheese and Wine by helicopter', 'Beer and Biltong flight', and 'Champagne Breakfast flight'. While this is the ultimate splurge of date ideas around Durban, the views alone are totally worth it.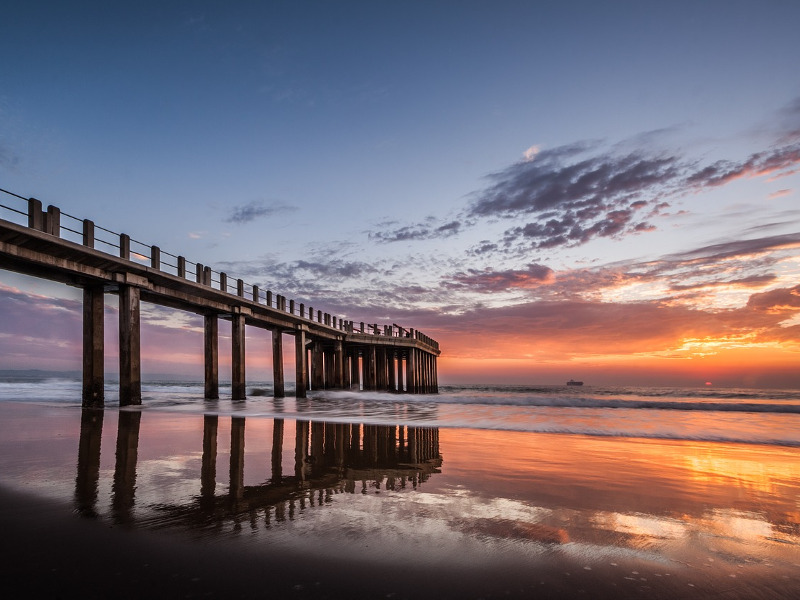 The Dolphins by Starlight show at uShaka Marine World that usually takes place in December.

Old Mutual Music at the Lake Concerts in the Botanical Gardens – look out for the next one.

Spa getaways and couples pamper packages in the countryside.
Or simply:
Take a lovely stroll along the Umhlanga promenade and soak in Durban's perennial holiday vibe.

Pack a picnic to enjoy at Makaranga Botanical Gardens.

Go on a romantic gondola ride for an hour, near uShaka Marine World.
So, if you're stuck for ideas for the perfect date, try out some of our suggestions on this list. We'd love to hear which is your favourite!
You might also be interested in:
55 Things to do in Durban for under R250
Durban escape: food, bars, coffee and must-do's
Many thanks to Dean Macfarlane, Sarah Holton and Brett Ausmeier for the inside info.