Fact file: Out of the 19 World Cups so far, 6 have been won by the host country.
It is quite ironic that the Trojan myth of Achilles rings true for us now in 2010 in such similar drama. David Beckham has torn the Achilles tendon that connects the muscles of the calf of the leg with the heel bone and, they say, has dashed all hopes of playing on local soil in June and July. No mans misery should necessarily be made our joy, but it is all about the game after all, and, I guess you could argue that this default for them is a credit to every other team that is hopeful of taking home the trophy. And with 6 out of 19 wins going to the host country, we have every reason to believe in ourselves with every iota of our beings.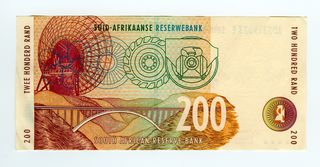 More good news all-round is the upswing of our currency and what this could mean for us over the long term. The rand is set to rally 10% in the next three months – a sign of World Cup interest as well as a faster recovery from the past year than was previously suspected. This means so much for the balance of our economy internally as well as how tourists and foreigners will get to see and enjoy their time here. The recent celebrity-laden attendance at the Pick n Pay Cape Argus Cycle Tour has no doubt also done wonders for awareness and trust as far as our country's reputation goes. Things are definitely looking up and – with only 87 days to go – you'd have a hard time finding a South African not getting into the spi.jpgrit of things yet.
Muzi Mohale