Fact file: Bad tempers are synonymous with football. The most bad-tempered World Cup game was between the Netherlands and Portugal in 2006; each side got two red cards.
With or without David Beckham, it is (now) known news that the England team has chosen Rustenburg as their hub while here for the football tournament. Learning this information is cool to me because – like most South Africans – I have seen a fair bit of our country, so I can't help but wonder what they will get up to in some of the hubs, and others in further flung regions.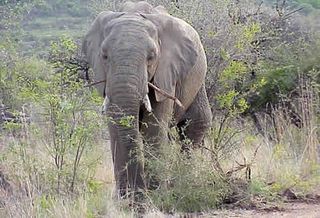 We can only hope that the England team and their entourage make time to take in the splendour of the Pilanesberg – and hopefully catch site of the big five (and more). We hope they will breathe in the crisp smell of an African winter's afternoon and appreciate it the way we do. We hope they will sample some 'exotic' tastes that we ourselves may be starting to take for granted; maybe a trip to Carnivore for lunch followed by a hot air balloon sunset trip? They could land at Sun City and marvel at the draw card of another lucrative sport… or they could simply sit back and sip on a sundowner – met eish.  Most of all, we hope that they leave with a lot to tell the people they left behind back-home, about the beauty and splendour we have available to us daily. And whether they win or lose, maybe our good nature and heavenly countryside will offer some silver-lining respi.jpgte from their temper-related professions.
Muzi Mohale