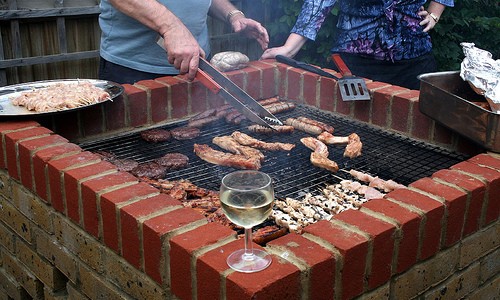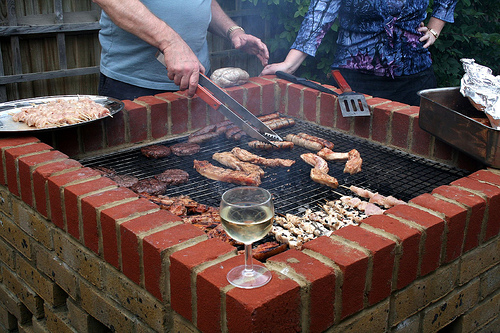 Photo: Ian Wilson
If there's one thing you absolutely have to do while you're in South
Africa, it's go to a braai. It doesn't get much more South African than
a Saturday afternoon braai.
Some people translate the word braai into 'barbeque' but it's really
not the same thing. For starters, all South Africans braais are (or
should be) made with both wood and charcoal. Just charcoal won't cut
it. If a braai is supposed to start at 3pm, you can be fairly certain
that the fire will only be lit around 3pm, so it will only be ready to
cook anything by about 5pm. That's part of the joy of a braai –
standing around watching the wood turn into coals, steadily getting
more and more ravenous. And drinking beer.
Once the fire has burnt down a little and is safe to cook on, one of
the Men will take charge of the braai (Women don't often braai). There
has to be a braaimaster. Too many cooks spoil a braai. The other men
can help, of course, and throw in advice, douse flames with beer (or
water) and occasionally turn the meat, but the braaimaster is in
charge. And once he has worked his magic, something wonderful will
emerge – meat that is slightly charred, tastes a bit like woodsmoke,
and has to be eaten with some kind of salad, white rolls, and fingers.