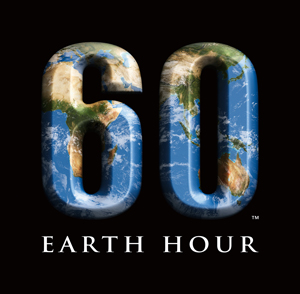 Fact (quote) file: "There is nothing funny about Climate Change. It will ultimately affect us all in a bad way if we don't consciously act… If you want to turn me on, turn your lights off." – Mark Lottering, SA comedian.
With all the hoopla about the World Cup, and being the host nation to a bounty of opportunity, we might steam roll our way passed other just-as-important issues. Let's not forget that tonight is the celebration of Earth Hour! An hour where we are asked to celebrate, not only that we are citizens of South Africa, but that we are citizens of the planet. To do our little bit by switching off our lights for an hour at 8:30pm. 2009 saw three million South African's participating in Earth Hour. Not a bad figure, because every little bit helps! And it did. 400 tons of carbon dioxide, 224 tons of coal and 576 kilolitres of water were saved due to a phenomenal 400MW of electricity being conserved during Earth Hour last year.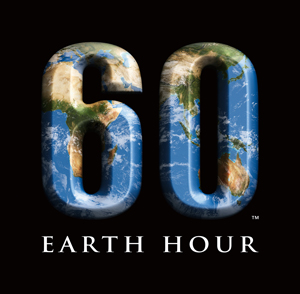 To you and me, this means that 6.7 million 60watt bulbs were switched off at that time. Great buy-in from the people of South Africa! And because green is – and should be – the word on everyone's lips these days, we will also want to ask: What is being done to "clean up" after the much hyped World Cup? Green is evidently also the word on FIFA's lips and they will marshal the 'Green Goal' initiative; their commitment to resolving the waste that will be associated with the events, in the most environmentally-friendly way. Also, World Cup sponsors who are directly concerned with products that effectively create waste – Coke, McDonald's and Budweiser etc. – are also committed to a massive recycling effort. So while it's good to be in South Africa right now, it is even better to be in a cleaner, greener South Africa right now. Don't forget to turn your lights out at 8:30pm for an hour. And hey, it's not a problem! Candles are cosy!
Muzi Mohale