We're almost halfway through 2014 and Cape Town is still enjoying the spoils of the momentum she's gathered from numerous international press mentions from the New York Times to TripAdvisor and The Telegraph. Cape Town is now firmly on the world map as a destination unmissable. Table Mountain now joins the likes of the Statue of Liberty, The Gherkin, the Eifel Tower, Burj Khalifa, Sydney Opera House and the Shanghai Tower; a newly tacked on natural edifice on the tapestry of the world's iconic cities. To visit these iconic cities, view our cheap international flights.
But what lies beyond its beautiful mountain, historical Robben Island, wine regions and most popular sights? With this comprehensive list of alternative things to do in Cape Town we encourage you to explore the other side of the city. Discover Cape Town's unique culture, people and history through outdoor activities, restaurants and bars and museums. We help you uncover 42 places around Cape Town to eat, play, shop, celebrate and relax, as well as an attractive smattering of free things to do in Cape Town.
Read our brand new updated guide to budget-busting activities in Cape Town here:
Acrobatic, juggling, trapeze, comedy … family fun at the Zip Zap Dome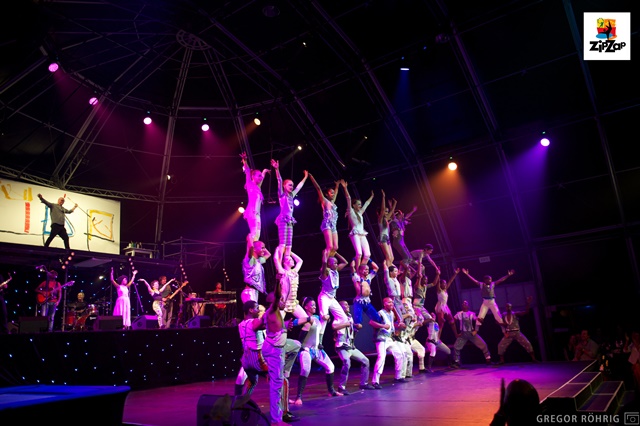 Cost: Enjoy a full 80 minute show with South Africa's mind-blowing talent for R100.
From its iconic high-tech dome next to the CTICC in Cape Town, Zip Zap has been creating shows and discovering talent since 1992. So good are their performances that they were invited to perform for Mandela on his 77th birthday in 1995, at the Commonwealth Games in Melbourne in 2006, at the International Circus Festival in Monte-Carlo in 2001, at the opening of the Cirque de Demain Festival in Paris in 2012 and had their own TV series called Life in the Circus on eTV; a 13-episode docu-reality series showing the behind-the-scenes of this social enterprise and their anything-is-possible approach to life. Visit them at their tent in town to watch some training or book a show on their website: www.zip-zap.co.za.
Contact: 021 421 8622
Live and eat cake at Charly's Bakery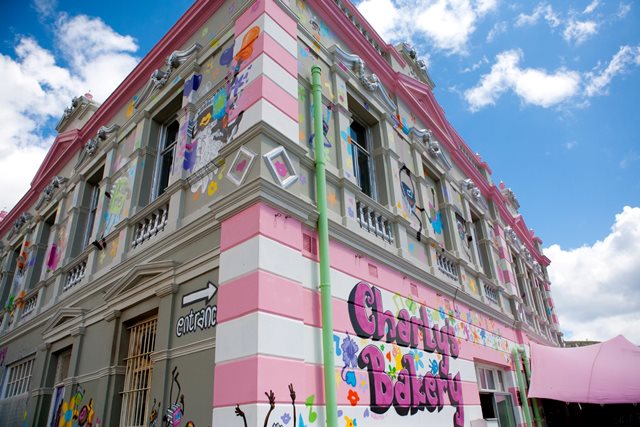 Cost: Enjoy coffee and a cupcake in South Africa's most iconic bakery for as little as R35.
As the home of 'mucking afazing' cakes in Cape Town, Charly's as it is affectionately known to most, have been cooking up a delicious combination of controversy and confectionary since 1989. So good are their edible wares that they were even given their own TV show called Charly's Cake Angels – a 2 season docu-reality series showing the behind-the-scenes of this family owned business and their anything-is-possible approach to baking. Visit them at their shop in town for a cup of coffee and goodies galore.
Contact: 021 461 5181  | View location

City Sightseeing made easy with the Hop On, Hop Off Bus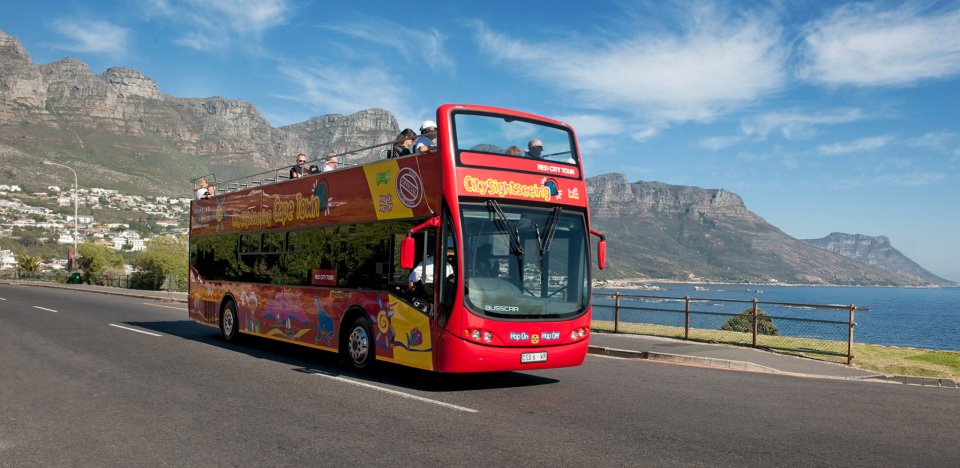 Cost: A 1 day red route ticket costs R150 per adult or R130 if you buy online.
This is probably the best way to get acquainted with any city, in any season. The red City Sightseeing double-decker buses have built a reputation in many towns around the world for being the go-to vehicle for new introductions and bearing finding expeditions, and in Cape Town it's no different. Start day 1 with the red route – a seamless tour of the City Bowl and its surrounds, and then hop on the Blue Mini Peninsula Tour for sightseeing further afield. Plugin your earphones and be your own tour guide in more than 16 languages.
Contact: 021 511 6000  | View location
Old school movie viewing at the Labia Theatre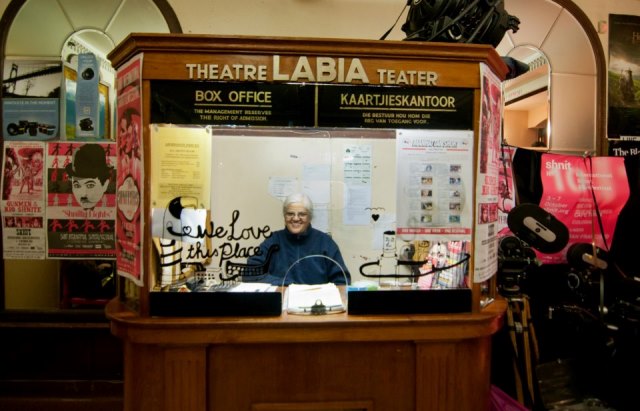 Cost: All shows: R40 p/p.
You might have heard Gran & Gramps reminisce about back in the day trips to the bioscope and now you can relive their nostalgia in what is arguably the coolest, most unique independent art-repertory cinema in South Africa. The curiously named Labia Theatre on Orange Street where you can still sit on the terrace and sip a drink from the licensed bar or take it into the cinema and enjoy whilst watching your movie. The building on Orange Street was opened by Princess Labia in May 1949 as a theatre for the staging of live performances. Nowadays it's an old-fashioned movie house attracting love-birds and hipsters for its retro décor and the chance to take in a movie that's slightly more affordable than the prices you'll pay at the commercial cinemas. The best!
Contact: 021 424 5927  | View location
Release your inner Sherlock at HintHunt in Woodstock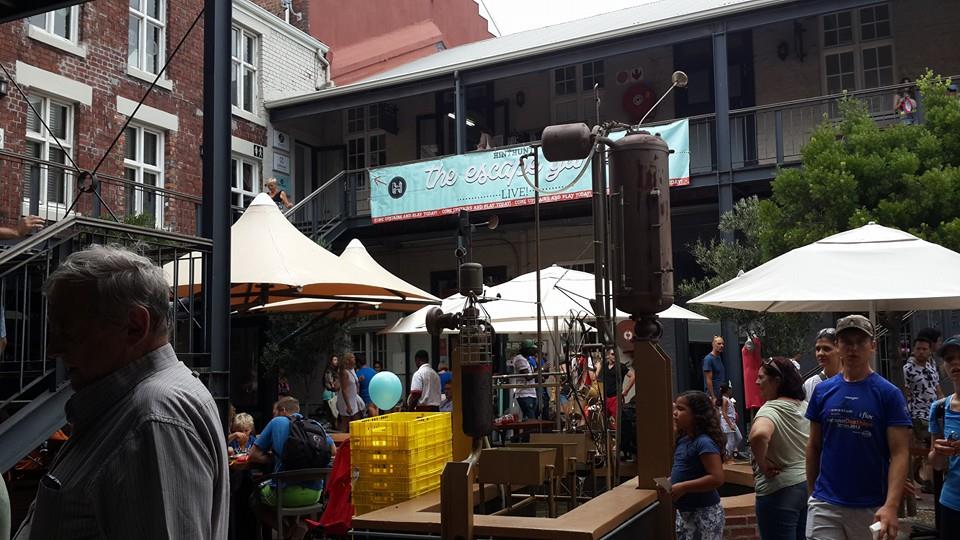 Cost: R129 p/p for a group of 6.
For something different, try the group game craze that's sweeping Cape Town. HintHunt, in South Africa since 2013, is situated at the vibrant Old Biscuit Mill and promises a competitive, fun and unique experience – the ultimate activity for families, friends and colleagues. Without giving the game away, you get 60 minutes to climb a mountain of puzzles and mysteries in a tiny room. The goal is simple yet challenging: get out in time!
Contact:  | View location
Beerhouse – got 99 bottles and a barbie ain't one!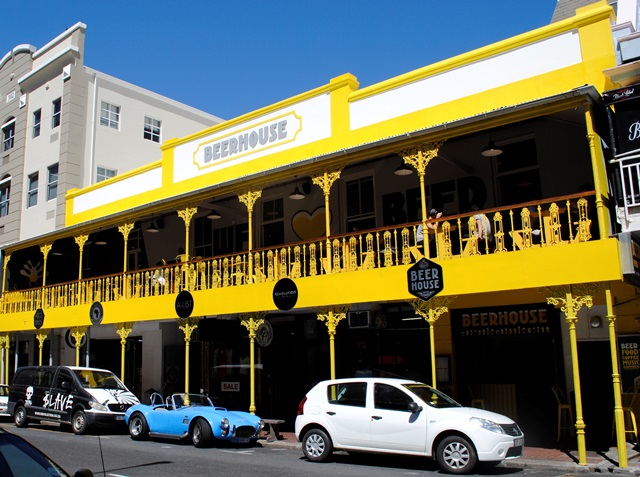 Cost: Beers from R6 (for a 100ml taster) all the way to R450 for the Crazy Diamond by Triggerfish Brewery  – it's a collector's item.
This newly opened (August 2013) contemporary beer hall in the heart of the Mother City's famed Long Street precinct promises fans of the amber nectar a world of beers under one roof. Showcasing the best in meticulously selected local, international and micro-brewed beers, the aptly named Beerhouse has fast become a firm favourite among passive pint sippers and beer buffs alike.
Contact: 021 424 3370  | View location
Browse Bree Street, meet Cape Town cool

Image by Andrew Brauteseth, Guy With Camera from: breestreet.co.za
Bree Street lies in the centre of the city parallel to Loop Street and Long Street, and for a while now it has surpassed the status of up and coming, having grown into the hotbed of quintessential Cape Town culture it is today. Some say it's Cape Town's best kept secret chock-a-block with bars, boutique restaurants, galleries and shops of the international designer and homegrown variety; oozing Mother City charm and heritage all the way. Highlights include schmoozing at Jason's with a coffee and a croissant in the morning, lunch at The Birds or Clarke's Dining Room, seeing what goods are on offer at SAM (South African Market), before heading downstairs to La Parada for some tapas and sundowners with the rest of Cape Town's inner city professionals.
Sweet & savoury indulgence at Earth Fair Market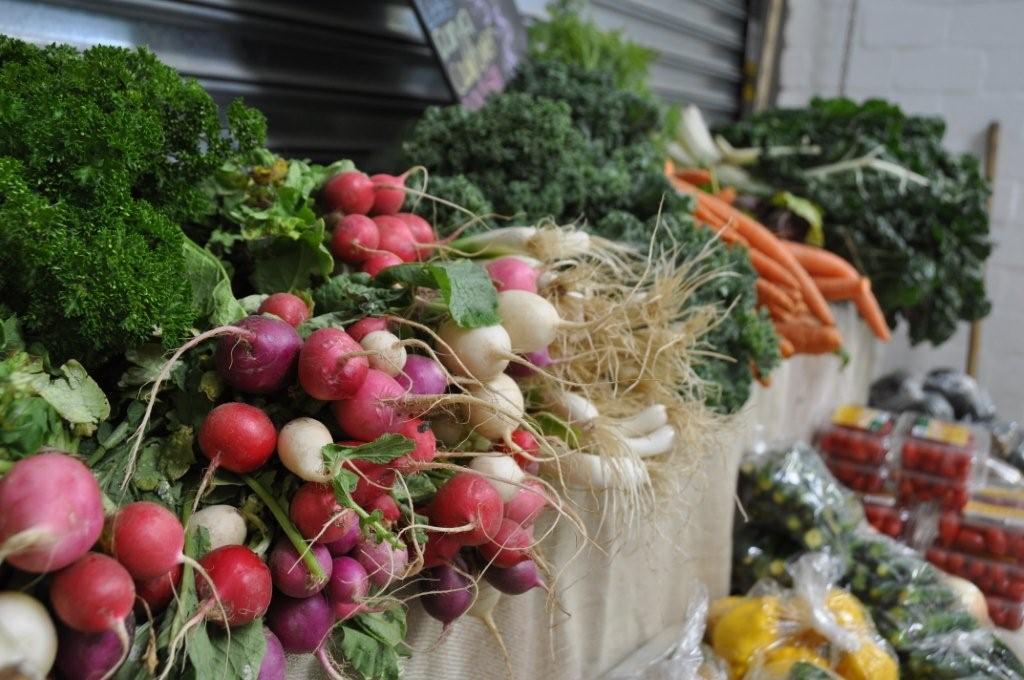 Taking place every Thursday in the St Georges Mall thoroughfare (cnr St Georges Mall & Church Street) from 11am to 3pm, the Earth Fair Food Market attracts workers and tourists from all over the Cape Town CBD. While some opt for a Mexican snack, some delicious biltong or a piece of homemade fudge, others will fill up on their 'second lunch' and do some veggie grocery shopping. The market is one of those typically hidden Mother City gems that you're likely to stumble on, and subsequently fall in love with. You can also catch the Earth Fair Market merchants in Tokai on a Wednesday and Saturday.
Contact:  | View location (Earth Fair Food Market St Georges Mall)
Celebrate creativity and culture at Bay Harbour Market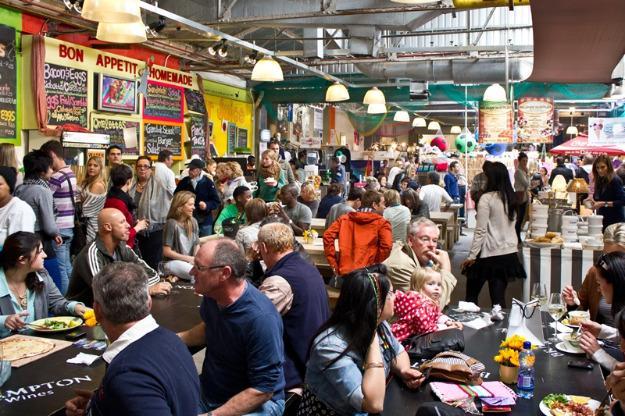 Cost: Free to visit!
Hout Bay's Bay Harbour Market offers an eclectic stylish wonderland of exquisite art, craft, fashion, decor and music complemented by the delicious aromas of food to tempt all the senses. With over 100 stalls, the Hout Bay market is great for kids, adults and couples outings and it's housed in an old fish factory so it's the perfect jaunt for those rainy Cape days.
Contact: 083 275 5586  | View location
First Thursdays – your (free) ticket to artsy emancipation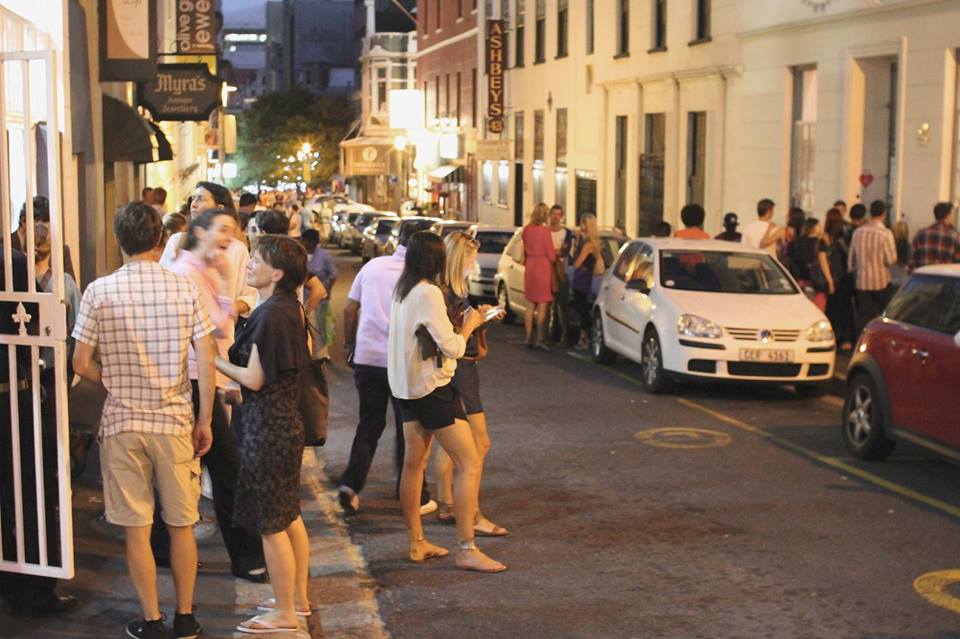 Cost: Free!
On the first Thursday of every month, explore the art galleries and shops of Cape Town's central city until late when Cape Town's CBD comes alive as dozens of stores keep their doors open until 9pm. Whether you're an accomplished art buff or someone who has never stepped foot in a gallery, First Thursdays is an incredible way to experience the cultural wealth that this city has to offer.
Find out more: facebook.com/FirstThursdaysCT
Clear with a chance of Kreef at Die Strandloper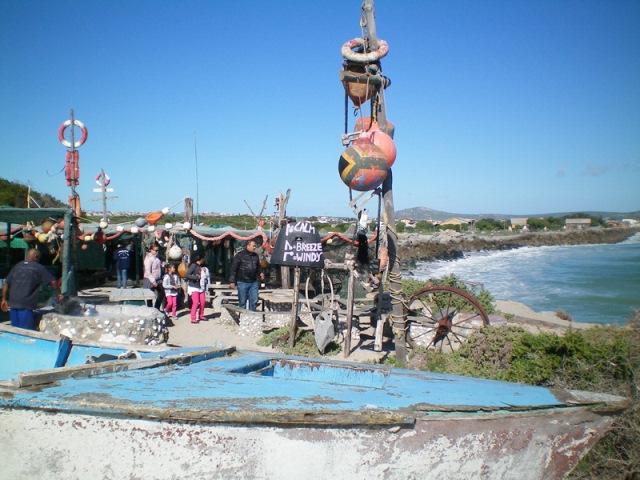 Cost: R250 per adult for lunch.
There's no better place to get acquainted with the salty, seadog fish braai culture of the west coast than Die Strandloper (The Beach Walker) in Langebaan. With its rustic maritime setting near the water, Die Strandloper makes for the ideal lunch or dinner mission from Cape Town where meals are served in individual courses extending over a leisurely three to four hour period. It is popular so book in advance.
Contact: 022 772 2490  | View location
Cape Town becomes Boktown at the Springbok Experience Museum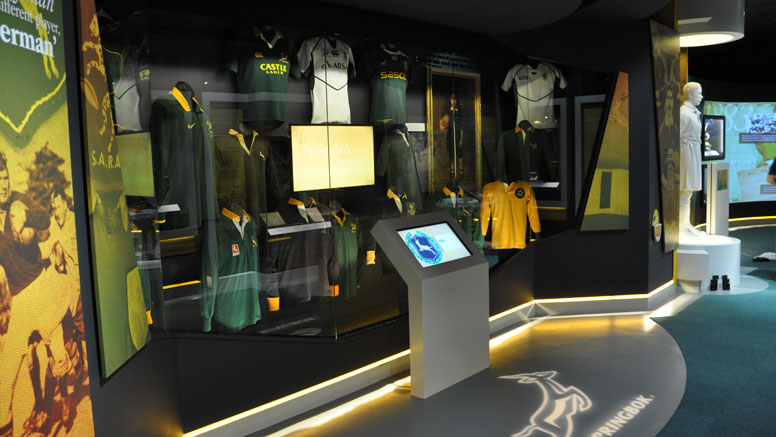 Cost: Adults R50, Scholars/Pensioners R30, R140 for a family of four.
Get a glimpse into South African rugby history at the Springbok Museum at the V&A Waterfront. The museum's interior is a state-of-the-art shrine to the green & gold and promises fans an epic South African story told from the perspective of one of the country's most powerful sports, without shying away from the divisive force the game once represented.  The Springbok Experience incorporates more than 60 audio visual displays,  historical displays and memorabilia, as well as games for children and adults alike where they can test their kicking, passing, fitness and reaction skills in the interactive 'Springbok Trials' games zone. A must for every rugby loving family!
Contact: 021 418 4741  | View location
Market on the Wharf – dockside marketplace merriment at the V&A Waterfront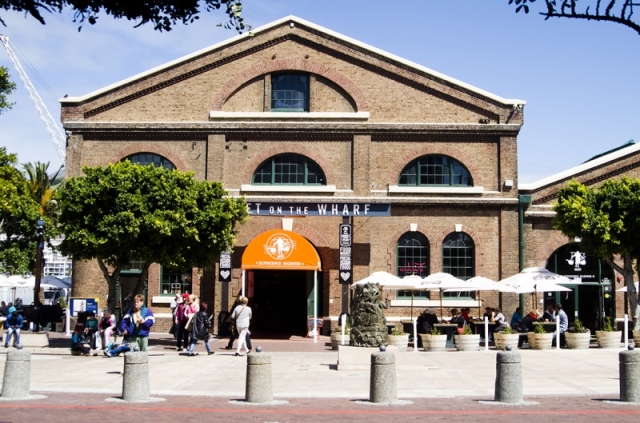 Cost: Free to visit!
It's no secret Capetonians love all things relating to good food, good vibes and good times and Market on the Wharf at the V&A Waterfront won't disappoint in any of these categories. All that goodness comes together under one roof where merchants introduce patrons to a diverse range of tastes.
Contact: 021 276 0200 | View location
Kick back with a cocktail at Café Caprice in Camps Bay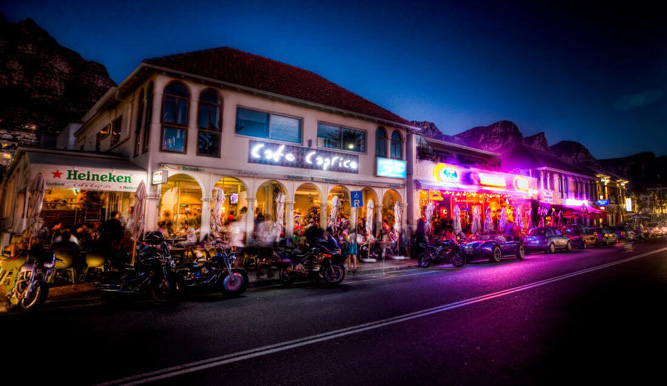 Cost: R48 for a Mojito.
Cape Town's landmark beach bar and café, Café Caprice is the focal point of the famous Camps Bay strip – the Mother City's most envied suburb where palm tree lined streets, white sands and azure oceans are just the beginning. Home to a cosmopolitan crowd of locals and internationals 7 days a week, it goes without saying you'll be dining side-by-side with legends when you take your seat at Caprice. This is where the world's elite come to party in the 'Miami of the Southern Hemisphere'.
Contact: 021 438 8315  | View location
Follow your nose on a Bo Kaap Cooking Tour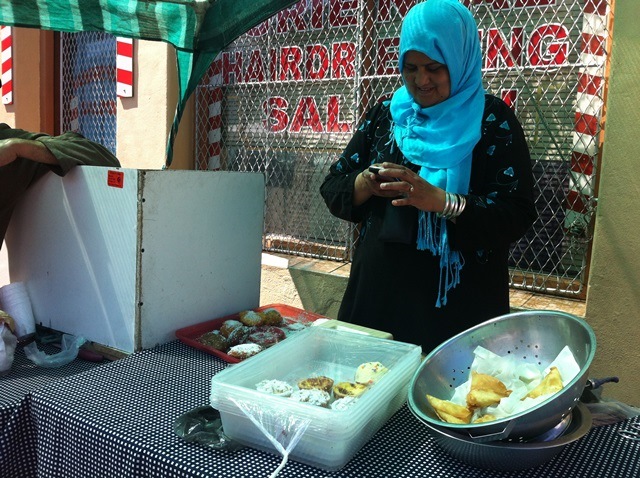 Image by Rachelle Lucas from: flickr.com
Cost: R350 for a 2 hour tour and lunch (admittedly higher than the R200 budget but this tour is well worth it!).
There's something cooking in the City Bowl and it's leading guests on a taste discovery of Cape Town's historical residents through tasty, traditional food.  Your Cape Malay culinary voyage starts and ends in the Bo Kaap (that's where the colourful houses are), where you will be given the best possible introduction to the food and the people of Cape Town. Skilful guides demonstrate the step-by-step intricacies of old-style Cape Malay recipes teaching you how to how to fold a samoosa and mix masala in the process.
Contact: Zainie Misbach on 074 130 8124 | View location
Colonial confectionery occasions at the Mount Nelson High Tea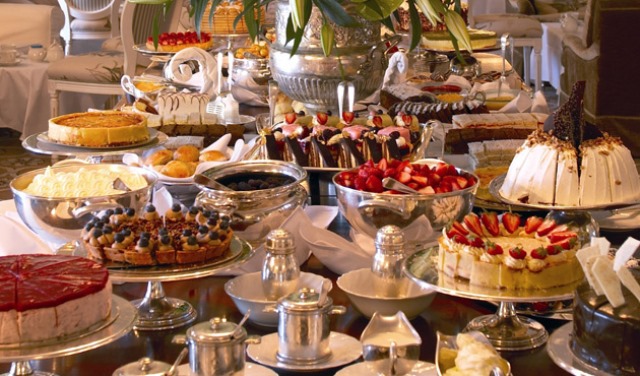 Cost: Morning tea R175. Afternoon tea R235.
The Mount Nelson's high tea event is the stuff of legends and you don't have to be a hotel guest to enjoy the colourful sweet and savoury spoils on offer. Their signature tea is blended from six infusions, and is accompanied by a mouthwatering selection of savoury finger canapés followed by dark chocolate cake, lemon meringue and freshly baked scones. Adding a special local flavour is a typical South African "melktert". Call the Mount Nelson on 021 483 1948 for high tea reservations or book a table online.
Contact: 021 483 1948 | View location
SUP Cape Town – Your Stand Up Paddling dreams have never been closer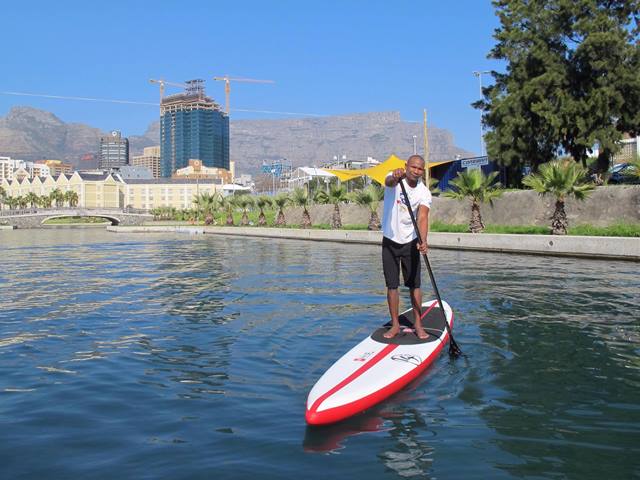 Cost: R200 for 1 hour. Includes SUP board rental and lesson.
Guy and the SUP Cape Town crew invite you to come down and experience what getting healthy while having fun is all about. From their central clubhouse location at the V&A Waterfront, SUP Cape Town is all about getting on the glassy waters of the canal and getting familiar with one of the fastest growing water sports in the world.
Contact: 082 789 0411 (Guy) | View location
#MoonlightMass – the Mother City's biggest social bike ride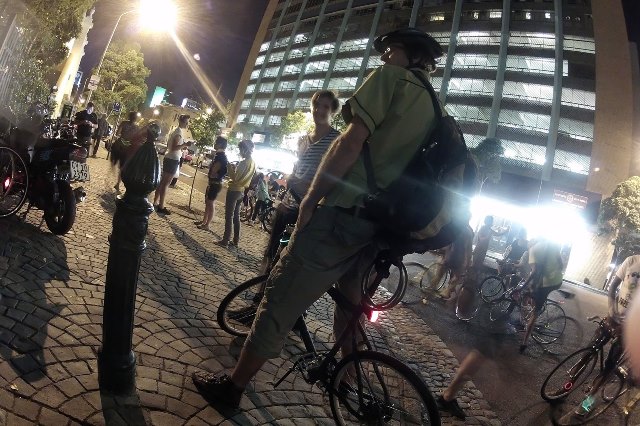 Image by Warrenski from: flickr.com
Cost: Free!
Moonlight Mass is SA's fastest growing casual cycling event taking place when the moon is full. Unlike the commercial events on South Africa's cycling calendar, Moonlight Mass requires zero time trials, registration, or expensive gear. Anyone with a helmet and respect for the road is invited to join the masses who meet once a month under the Green Point traffic circle to take over the city in an after dark, two-wheeled frenzy.
Find out more: facebook.com/moonlightmass
The undisputed Truth about Cape Town coffee culture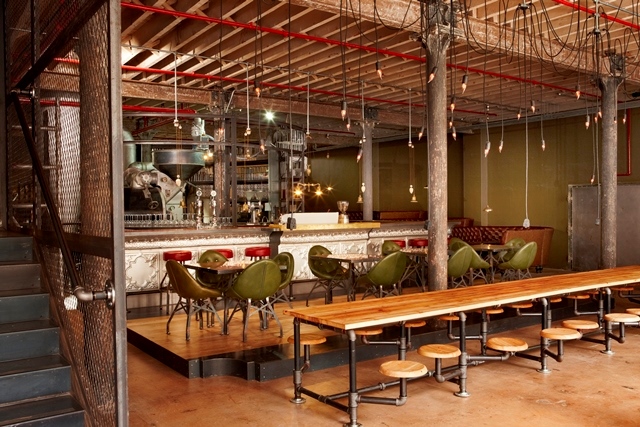 Image by Haldane Martin from: flickr.com
Cost: Only R25 to enjoy a latte in the best coffee shop in the world.
For a coffee roastery experience which has won worldwide acclaim, Truth Coffee is about more than just properly roasted beans. From their headquarters on Buitenkant Street, Truth Coffee draws on the Victorian "steampunk" aesthetic of old to create a one-of-a-kind ambience which leaves patrons with the unshakeable feeling that they're sipping in a setting that is pioneering something special in coffee culture. All elements are drawn together to converge on the giant vintage roaster – the functioning, mechanical heart of Truth Coffee.
Contact: 021 200 0440 | View location
Two for the price of one at HQ on a Monday night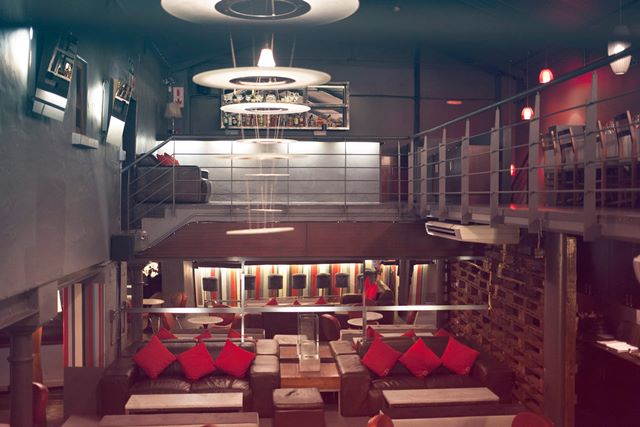 Cost: R175 for 2 on a Monday night. Sirloin, chips and salad.
HQ knows exactly what they do best and they stick to it with pride – the perfect steak in a modern French brasserie setting. The establishment is housed in Cape Town's historical Heritage Square and offers the chance to dine side by side with glitzy locals and the odd international star. When it comes to good steaks in Cape Town, HQ is the place to see and be seen eating.
Contact: 021 424 6373 | View location
Alcoholic alchemy at The Orphanage Cocktail Emporium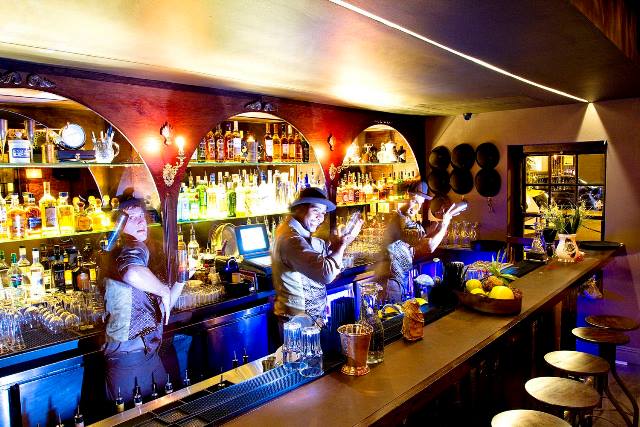 Cost: More Tea Vicar is Orphanages signature cocktail for R60.
Orphanage Cocktail Emporium is the city centre venue for tomfoolery and high-jinx: expect nights of rumbustious revelry in the quirky bar and restaurant. Orphanage, found in a converted tiered house on the corner of Orphan and Bree Streets is a rambling warren of hidey holes and cosy corners. The décor is elegant yet whimsical; think dark wood, opulent furnishings, and antiques. A multitude of details—from brass joinery to crystal glasses—have been cleverly stitched together to make you feel as if you've descended into the prohibition era of the roaring twenties.
Contact: 021 424 2004 | View location
Lions Head – Take a hike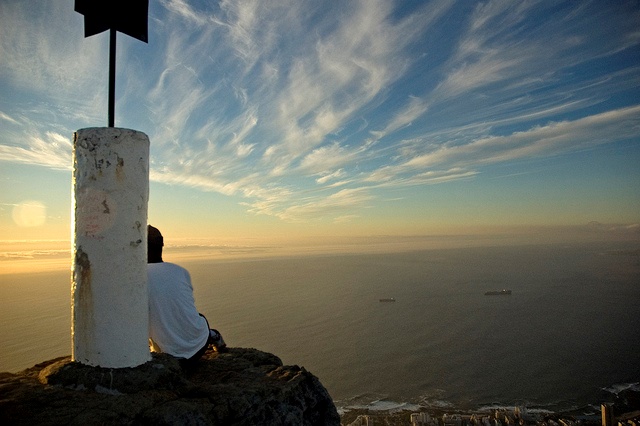 Cost: Free!
The freely accessible Lions Head hike is a hit with locals and visitors. For the price of a bottle of water and a packet of chips you can enjoy the unsurpassed , 360 views from the top of the city's second most iconic mountain. It's about an hour and a half to the top if you're going at a slow pace. Go when there's a full moon for excellent viewing and a naturally lit path way to the top.
Browse and buy vinyl at Mabu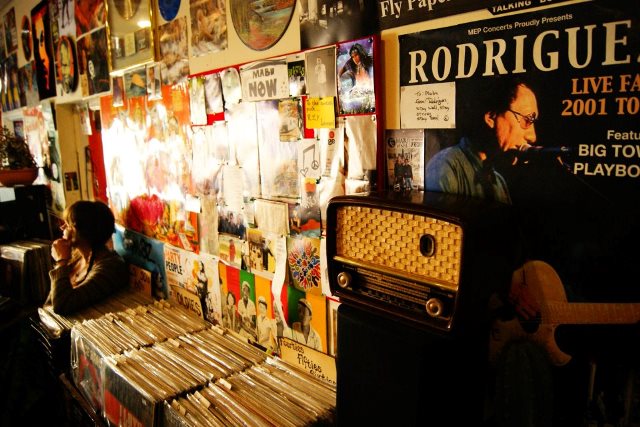 Cost: Vinyl – from R50 to R600. Shooting the breeze with Stephen – priceless.
The art of record collecting is alive and well in Cape Town City Bowl where Mabu Vinyl is at the forefront of this niche sub-culture. Stephen Segerman of Searching for Sugar Man fame is co-owner of the store and is usually available for a spirited chat about the 2012 hit movie in which he featured. Mabu stocks a rare selection of classics with a catalogue including second-hand records, books, comics, CDs, DVDs and cassettes. The store in Gardens is open 7 days a week.
Contact: 021 423 7635  | View location
Perfectly located coffee in Khayelitsha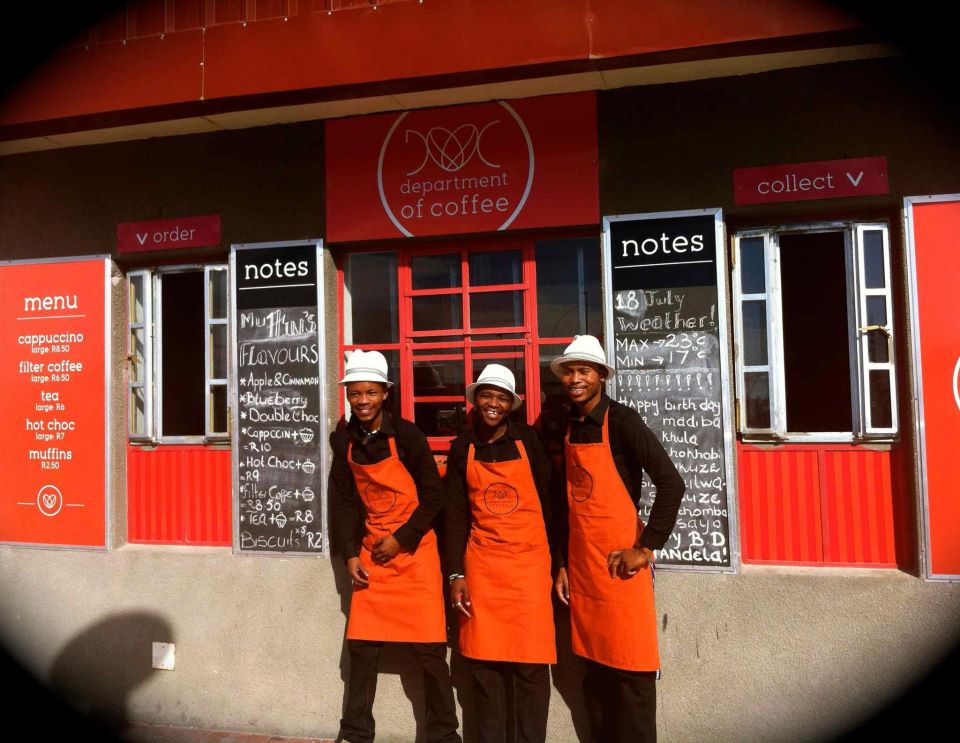 Cost: R10 for a cappuccino.
Lolo, Vusi and Wongama are your hosts, baristas and coffee connoisseurs at the Department of Coffee in Khayelitsha. Founded in July 2012 and situated next to the Khayelitsha train station, these 3 passionate entrepreneurs have filled a much needed gap in the morning cuppa routine in one of the busiest intersections of the Cape Flats. The Department of Coffee serves a blend of beans that has been specially roasted for them, as well as tea and hot chocolate, muffins and fresh fruit juices.
Contact: 0733009519 / 0780860093 / 0783162918 | View location
Marketplace meandering with the locals in the Mother City's historic centre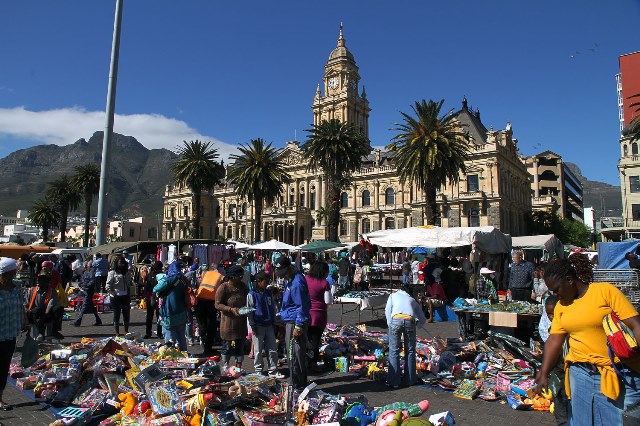 Image by Ajay from: flickr.com
Cost: Free to visit!
Every Wednesday evening and Saturday morning, the Parade with its grand old backdrop of the City Hall and Table Mountain looking on, comes alive with the sounds and sights of traditional marketplace activity where local merchants set up and sell a broad range of goods from plastic homeware to shoes, clothing and toys in the city's historic centre.
A riotously good time at the Rumbullion in Camps Bay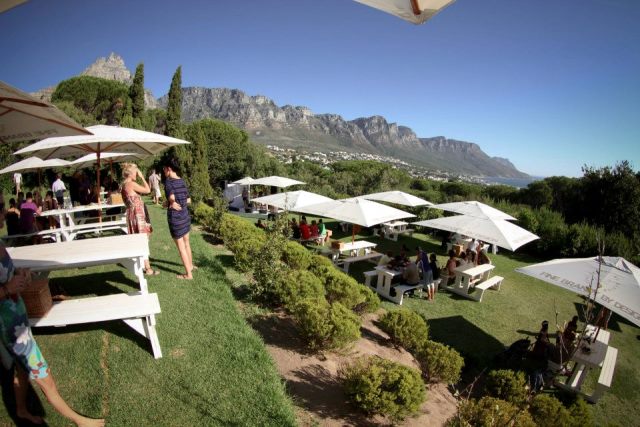 Cost: R60 for a Margherita Pizza. R45 for a glass of Sauvignon Blanc.
Set on what is arguably one of Camps Bay's loftiest viewpoints; the Rumbullion eases up on the fine dining atmosphere of neighbouring Roundhouse, and opts for a more relaxed picnic-style cuisine on the terraces and lawns. Come bask in the natural, leisurely atmosphere with friends and family, while enjoying The Rumbullion's delicious pizzas and one of the most enviable views on Earth!
Contact: 021 438 4347 | View location
Sea Point Putt Putt – Sink a few balls on the Atlantic Seaboard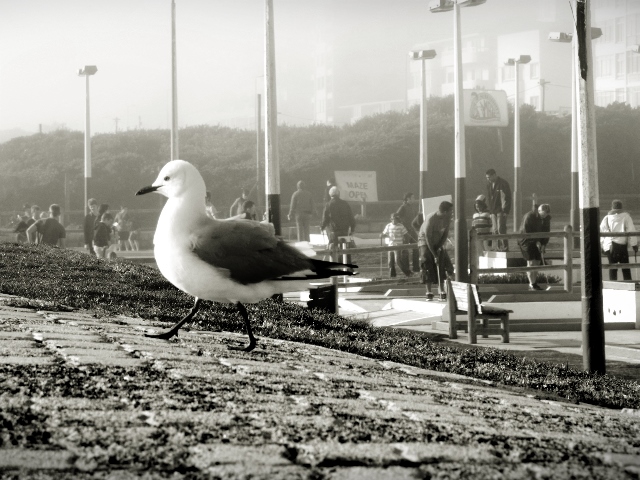 Image by Bernard de Clerk from: flickr.com
Cost: R20.
Old school outdoor fun still has its place on the promenade and the Sea Point Putt Putt course has certainly stood the test of time. Bring the kids, brings your buddies, you can be assured you'll enjoy a good laugh or two trying to find a home for your ball. The 18-hole course itself needs some TLC though; wildly uneven surfaces and cracking paint work add an interesting dimension to your game. The wind can also cause a problem on blustery days, although some might perceive it as a natural hazard. At least the views and sea breeze is a nice trade off.
Contact: 021 434 6805 | View location
Cinephilia under the stars with The Galileo Open Air Cinema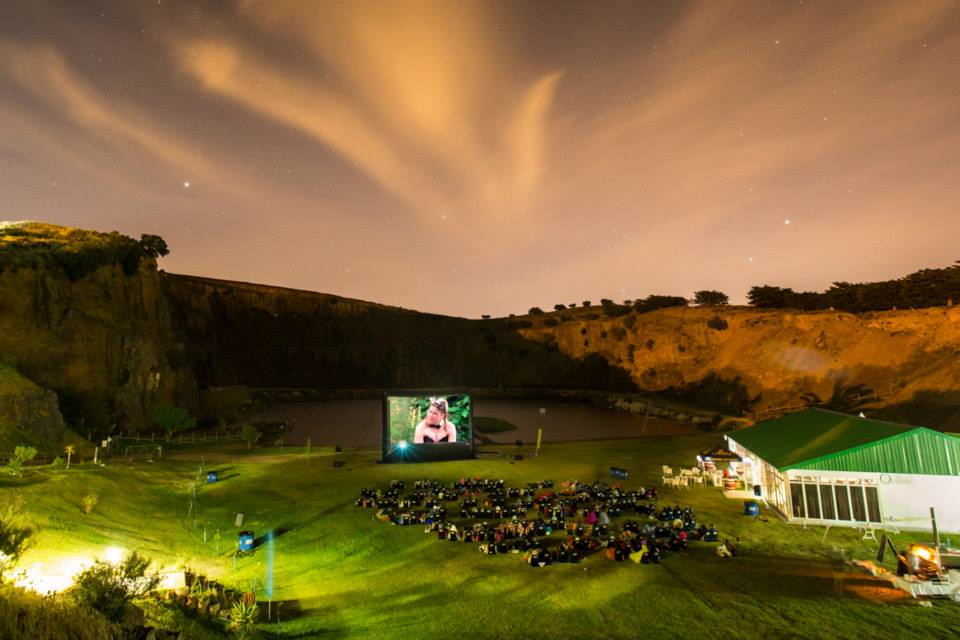 Cost: R80 for a movie ticket, R10 for blanket hire and R20 for chair hire.
Taking place at Hillcrest Wine Estate Quarry (Tuesday), Kirstenbosch Gardens (Wednesday) and the V&A Waterfront (Thursday) throughout the summer months, the Galileo Open Air Cinema concept brings a romantic al fresco movie viewing experience to 3 gorgeous corners of the Mother City. Doors open at 6pm and movies start at sunset. Local food vendors selling delicious & fresh specialities add a market-feel to the evening so there is lots of socialising and mingling before the movie. Chairs and blankets are available for rent, a roaming photo booth adds a touch of fun and overall… it's a great vibe! Ticket sales open three weeks before each show.
Find out more: thegalileo.co.za
Pedal yourself merry among the vineyards with a Bike and Wine tour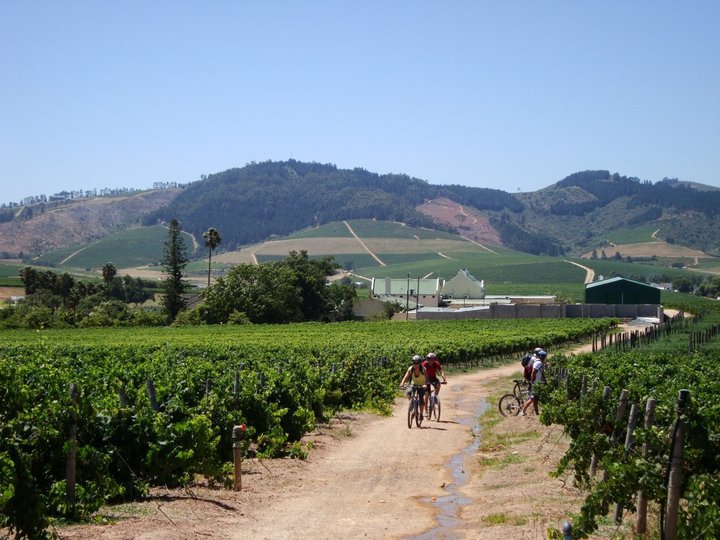 Cost: There are a range of bike and wine tours to suit all budgets, schedules and scene preferences.
There is no better way to combine the back and forth rhythm of pedaling with the hand to mouth movement of sipping than on a bike and wine tour of the vineyards. In true Cape style, bike and wine tours have fast become the preferred way of experiencing the beautiful winelands, as well as the estates which dot the landscape. Cycling wine tour operators offer a range of tours to suit all fitness levels. Now stop, oscillate and taste.
Contact: bikeandsaddle.com or bikesnwines.com
City Bowl Market – Cape Town's "indulge and don't feel bad" bazaar
Unlike many Cape Town markets, you won't leave this one feeling overstuffed. Vendors largely focus on fresh produce and tasty, organic goods. Don't get me wrong though … there is the odd cup/pancake stand should the craving come from the depths of your belly. The cheerful, charming City Bowl Market takes place every Thursday evening and Saturday morning and is another rainy day favourite as it's housed in an old school hall.
Contact: 073 270 8043 | View location
Catch a free concert in the park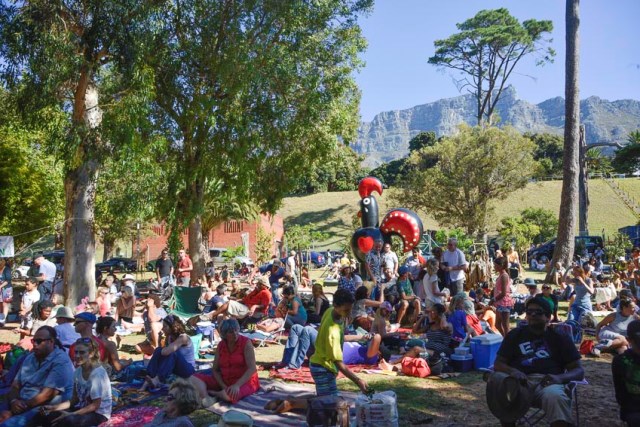 Cost: Free!
Capetonians have found a new way to ease the foreboding of Monday mornings with free concerts in De Waal Park on a Sunday afternoon. All you have to do is pack a picnic and something comfortable to laze on … the rest is free! There has never been a better excuse to ditch the couch, telly and Carte Blanche music for a live music extravaganza that has featured the likes of Freshly Ground, Saudiq Khan, Arno Carstens and Karen Zoid. Summer only.
Contact: 021 423 4526 | View location
Pub quiz, hotshot. What do you do?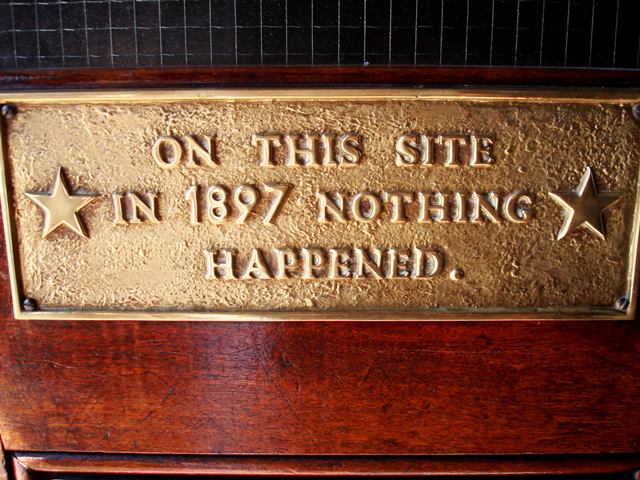 Image by Warrenski from: flickr.com
Cost: R20.
We accept that answering hard questions hammered is usually the domain of irresponsible drunk drivers. We just hope that next time you find yourself on the receiving end of some tough questions while you're feeling a little under the weather it's at quiz night. These evenings present a spirited way to spend time with friends and colleagues and always turn your nearest watering hole into a competitive arena of general knowledge wizardry or general stumbling. Just make sure Designated Dave hasn't lost the plot and is in suitable condition to drive you home safely and remember … Mobile phone Google consulters will be disqualified!
One of the most popular pub quizzes in Cape Town is the Thursday night one at Fireman's Arms and it starts at 8pm sharp.
Contact: 021 419 1513  | View location
Turn a chop against the best backdrop in the Cape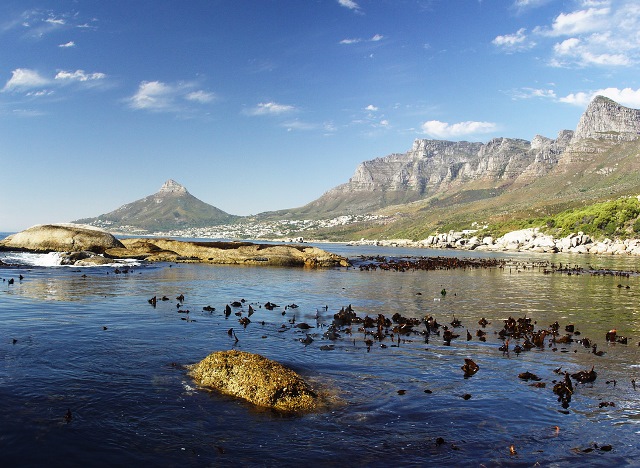 Image by Damien du Toit from: flickr.com
Cost: R30 per person, R15 per child and free entrance for WILD Card and TMNP My Green Card holders.
Set in what is arguably one of the most epic picnic/braai spots in the conutry, Oudekraal forms part of Table Mountain National Park and is a protected marine area. As such there's a small fee of R30 p/p to enter but the nominal amount is well worth it for the chance to braai South African next to the sea. Oudekraal features parking, toilets and built-in braais for the whole family, not to mention the epic views and swimming area if you can brave the icy Atlantic water.
Contact: 021 438 9555 | View location
Learn the significance of District Six in South African history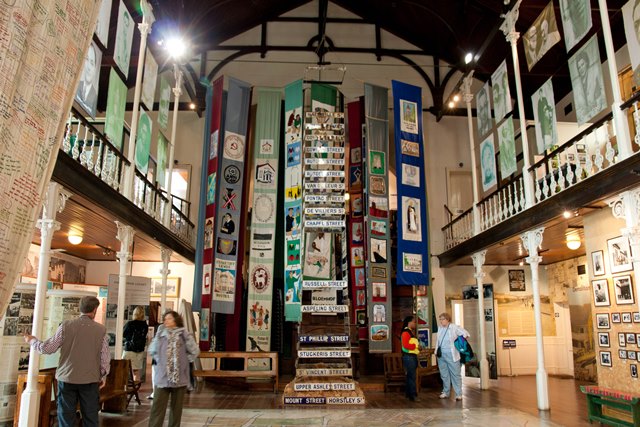 Image by Hannah Swithinbank from: flickr.com
Cost: R30 per person for self-guided visits. R45 with an ex-resident/guide.
When the apartheid government swooped on District Six in 1965, forcibly removing its residents and declaring the area a "whites-only" zone, the rich fabric of a disadvantaged but vibrant community was torn apart. In an effort to preserve the memories of District Six and create a monument to the thousands of people around the country forcibly relocated under apartheid, the District Six Museum Foundation was established in 1989. In 1994, the District Six Museum came into being. The museum is open from 9am to 1pm on Mondays and 9am to 4pm from Tuesdays to Saturdays.
Contact: 021 466 7200 | View location
Experience a new and improved Kirstenbosch Gardens with the Boomslang Aerial Walkway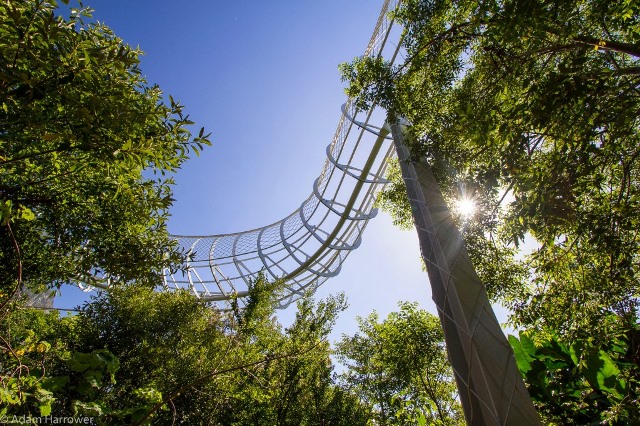 Cost: Adults R45. Children R10. Children under 6 go for free!
Situated on the eastern slopes of Table Mountain, Kirstenbosch Gardens is internationally acclaimed as one of the seven most magnificent botanical gardens in the world. Home to a Moyo restaurant, the ever popular Summer Concerts and soon an aerial walkway called the Boomslang, there's even more reason to visit Kirstenbosch this season. Kirstenbosch's new aerial walkway will offer a fresh perspective over the lush gardens – it's a 128m long, 12m tall walkway which allows visitors to experience the Botanical Gardens from the tree tops of about  450 of South Africa's 1000 indigenous species.
Contact: 021 799 8783 | View location
Oranjezicht City Farm – small scale organic agriculture in the heart of the city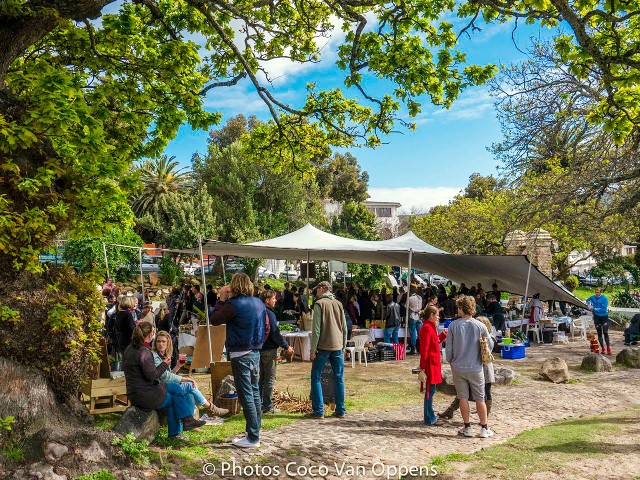 Cost: Free to visit!
With education and promoting healthier lifestyles at the forefront of what they do, the Oranjezicht City Farm invites you to visit them on a Saturday between 9am and 2pm to come and experience what low-impact, sustainable community living is all about. In addition to experiencing the wholesome way of life the OZCF has bought to the city, you can also do your weekly food shopping (fresh produce, home baked bread, organic dairy, free-range eggs, honey, muesli etc.), and try out some delicious cooked and raw foods. Be inspired about helping to build an alternative food system. Click here to donate to the OZCF.
Contact: 083 628 3426 | View location
Explore the Winelands on the Franschhoek Wine Tram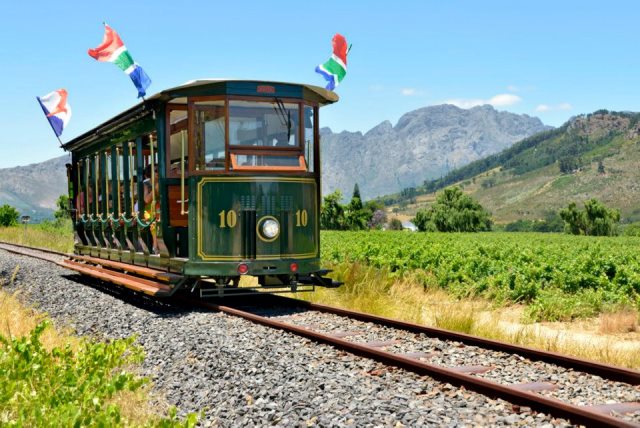 Cost: Adult – R170, Child (2 – 17 years of age) – R85.
This has to be one of the most unique ways to experience some of the French corners most loved wine estates. Modelled on the 1890 Brill Trams, this old-fashioned locomotive clacks through the vineyards stopping at the Huguenot Museum, Haute Cabrière, Dieu Donnè, Chamonix, Rickety Bridge and Grande Provence – you're free to hop on or off at any of these stops. There are few better ways to explore the beautiful Franschhoek Valley than by hopping onto an open-sided tram for an unforgettable guided tour.
Contact: 021 300 0338 | View location
Kiss and cuddle creatures at DARG in Hout Bay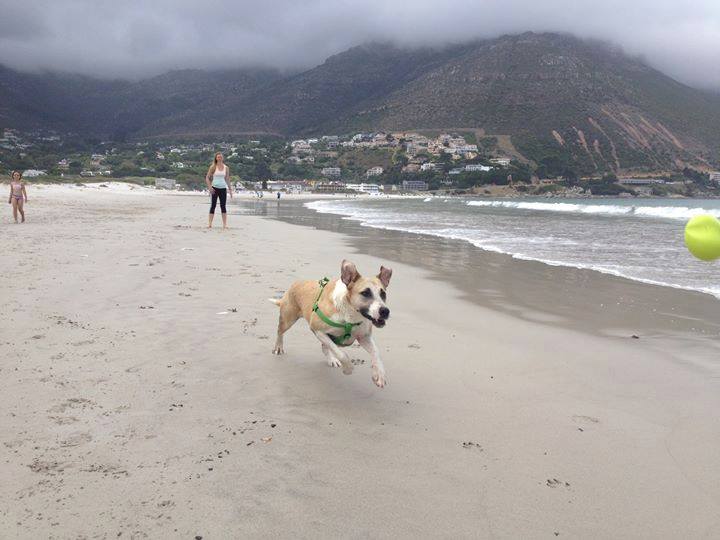 Cost: Donate to DARG, Hout Bay.
DARG (Domestic Animal Rescue Group) is a pro-life organisation that rescues, cares for, sterilizes and finds good homes for abused, neglected and abandoned cats and dogs. The organisation is always grateful for new volunteers – whether you would like to assist at the adoption centre with dog walking, feeding and cleaning, or whether you could offer your help at one of their fundraising events. Simply phone DARG on 021 790 0383/2050, or pop into the DARG Centre at Main Road, Hout Bay and have a chat with them about how you can help. The shelter is open 7 days a week from 9am – 4pm.
Contact: 021 790 0383 / 021 790 2050 | View location
Step into the most magical garden at Babylonstoren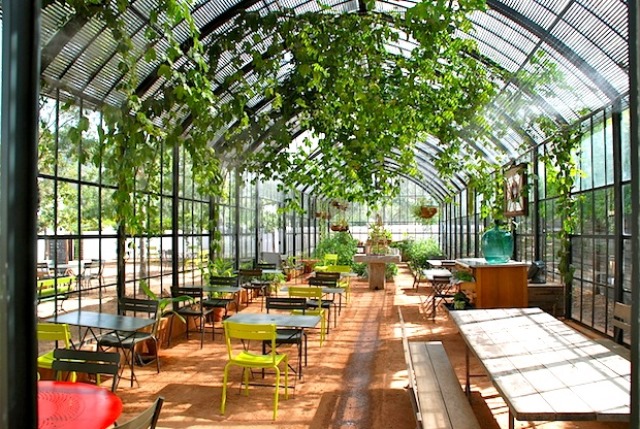 Cost: R10 per person entrance fee at the gate. Proceeds go the upliftment of the community.
No matter your taste in interior design and landscaping, you'll find that Babylonstoren has the Midas touch. With its perfectly appointed less is more approach, the estate incorporates a huge working farm, winery, a farm shop, boutique hotel and spa as well as an award-winning restaurant called Babel – at the heart of this is the immaculate garden. Every care has been taken to create a Winelands sanctuary that welcomes day visitors as warmly as it does its guests which linger a little longer.
Contact: 021 863 3852 | View location
Blue Peter, Bloubergstrand – Where the locals go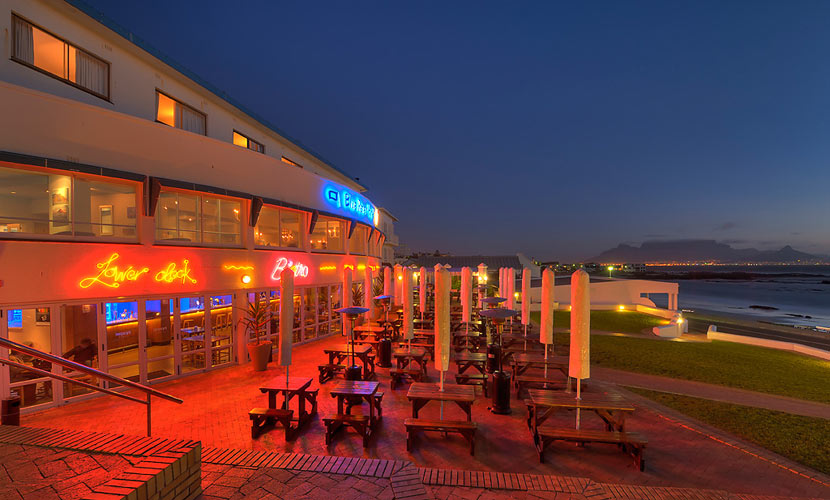 Cost: Fish and chips for R69. Bottle of Two Oceans for R85.
Experience life like Cape Town locals at the Blue Peter in Bloubergstrand. This popular beachside bistro takes its name from the nautical flag rasied by ship when leaving port. It's a true Cape Town institution offering uninterrupted views of the ocean, Table Mountain and across to Robben Island. The restaurant serves up excellent seafood, meat dishes, pizzas and ice cold beers. The Blue Peter is known as an excellent place to enjoy a cold one after work and is extremely popular on the weekend when many patrons spill out on to the lawn in front of the bistro on sunny afternoons.
Contact: 021 554 1956 | View location
Visit Africa's largest Bird Park in Hout Bay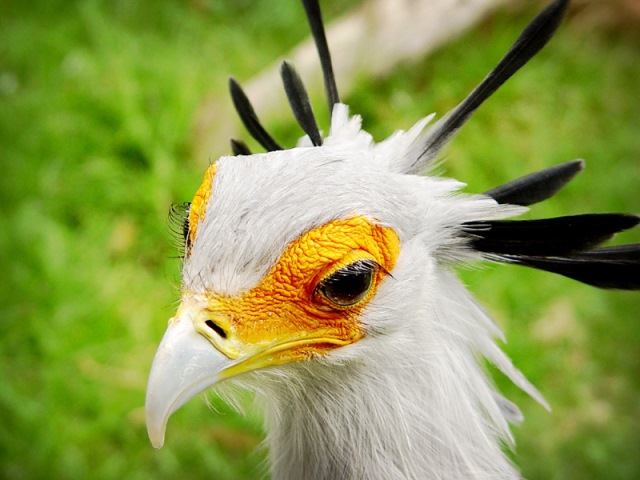 Image by Damien du Toit from: flickr.com
Cost: Adults R85, Children R40.
Set on 4 hectares of tropical landscape in the Hout Bay valley, a mere 15 minutes from Cape Town city centre, World of Birds is Africa's largest bird park with 3000 birds and 400 species. Open from Monday to Sunday from 9am to 5pm, this is an affordable family day out allowing you the most intimate closeness with nature. They need your help to stay open – click here to see how you can support this wildlife sanctuary that is doing a sterling job of supporting conservation on a global scale by propagating rare birds and mammals in a protective environment.
Contact: 021 790 2730  | View location
Go strawberry picking at Polkadraai Farm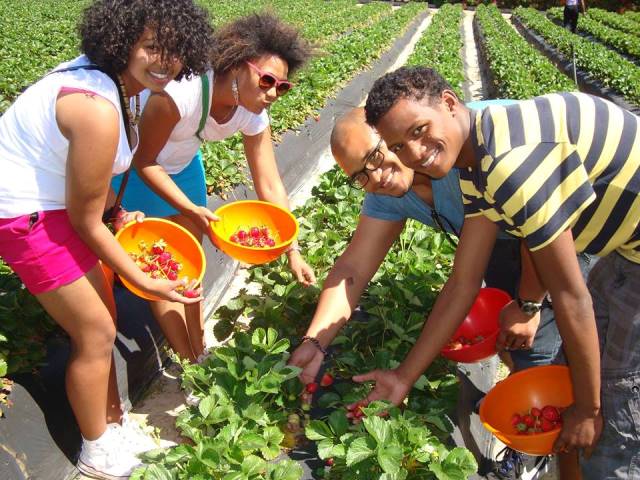 Cost: Strawberry picking prices range from R25 to R170
Enjoy the fruits of your own labour by going strawberry picking at Polkadraai Farm near Stellenbosch. Fun for all ages, Polkadraai Farm invites you to come and "pick your own" from October to December annually when the strawberries are ripe for plucking. Individuals and families do not need to make a booking, however, if your group is larger than 15 you should contact Polkadraai Farm.The farmstall at Polkadraai is open year round from 9am to 5pm daily.
Contact: 021 881 3854 | View location
---
Whether you're a first-time tourist or repeat visitor, the vibrant South African city has plenty on offer. We hope our guide of things to do in Cape Town helps you find your way to the city's most enticing attractions, best bars, most innovative restaurants and much more.
Also see our maps to help you make sense of Cape Town and the 50 photos of Cape Town that will make you want to move here.
'I hate weekends!', said no-one ever! Check out www.helloweekend.capetown or Vibescout for loads of ideas of what to do on weekends or weekdays in the Mother City where there is always something on.
*Disclaimer!
All information on this blog page was correct at the time of publishing and may change at any time without prior notice. Travelstart will not be held liable for loss or inconvenience resulting from the use of out-dated or incorrectly noted information.