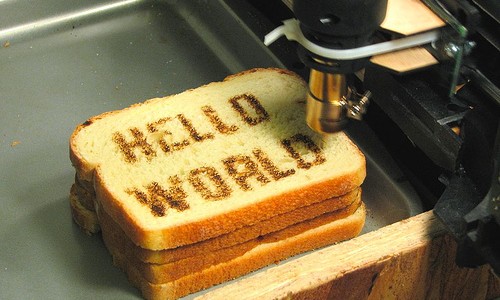 Photo: oskay
One of the things you'll notice as soon as you arrive in South Africa is how friendly everyone is. It's one of the main reasons I love this country.
People are authentically friendly – they smile at each other in the street (most of the time, unless it's rush hour or a dodgy street), they greet each other, they start random conversations. It's not unheard of to have a long chat with the cashier at the check-out, and if you're standing in a long line you'll often be engaged in conversation with a complete stranger.
I love it.
Brochures often talk about the warmth of the Rainbow Nation and the natural welcoming nature of the South African people, but I'm happy to say it actually exists. When you arrive in one of our international airports (for the 2010 World Cup, or just for a visit), you feel welcome. And that is quite a rare thing, I think.
If you want to be part of this friendliness brigade, here's how to say hello in all eleven official languages:
Afrikaans: Goeiedag
IsiZulu: Sawubona (singular) / Sanibonani (plural)
SiSwati: Sawubona
IsiXhosa: Molo (singular) / Molweni (plural)
Tshivenda: Ndaa (male) / Aa (female)
Sesotho: Dumela (singular) / Dumelang (plural)
Northern Sotho: Dumela (singular) / Dumelang (plural)
Setswana: Dumela (singular) / Dumelang (plural)
IsiNdebele: Lotjhani
Xitsonga: Avuxeni
English: Hello!