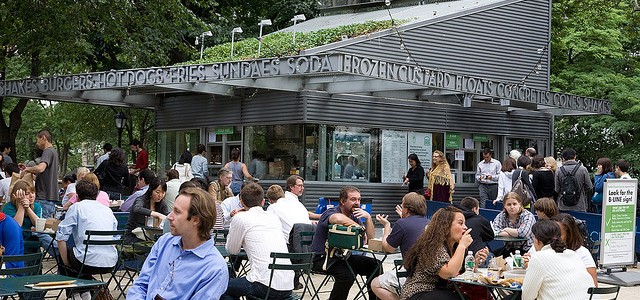 Ah. Summertime and the livin's easy. The weather has been so incredible here in NYC over the past few weeks, and it's been tempting to embrace it with dinner and drinks every night. Though my friends and I are always up for trying out new restaurants, I have a few inexpensive favorites that I suggest every time we're too indecisive to make up our minds.
Bianca
5 Bleeker Street
I haven't found a more quaint and cozy spot to get together with the girls over some vino and antipasti (which are big enough to serve as your entree). Hint: They don't take reservations, so come bearing extra juicy gossip for the wait.
Riposo 46
667 Ninth Ave
This cheerful Hell's Kitchen wine bar always hits the spot. If you're unsure where to start with their extensive (but refreshingly affordable) wine list, the laid back staff will help you choose. Chalk it up to my immature palate, but I've never found one that doesn't pair well with a grilled flatbread pizza.
To find awesome flights to New York go here.
Tre
173 Ludlow St.
Got a hot date? Nothing says romance like a shared bowl of bottomless spaghetti and meatballs, especially when it's served with all-you-can-drink sangria for $19. (This deal applies Mondays only, so try to work your dating schedule around it.)
Tortilla Flats
767 Washington St.
After a few margaritas at this Mexican joint, nothing sounds more appealing than an overstuffed burrito. My favorite part about this unpretentious and sometimes rowdy restaurant is that we always seem to leave with more friends than we came with!
Shake Shack
Madison Square Park
The line for this "roadside" food stand wraps around the block, but a juicy burger smothered in ShackSauce, some frozen peanut butter custard and a seat in the center of the picturesque park are always worth the wait.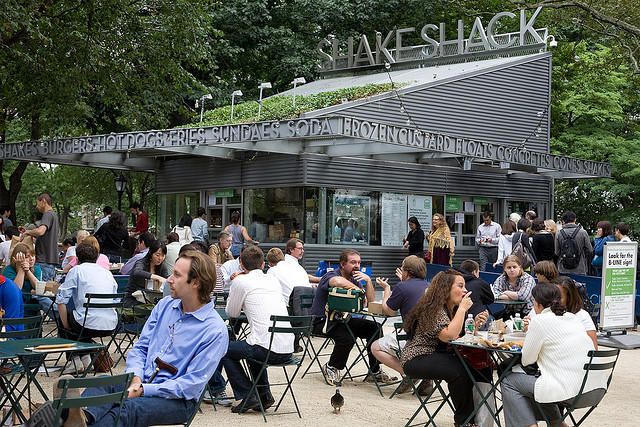 Picture from Laughing Squid.

For the best flight deals to New York.