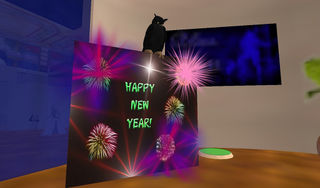 Many people celebrate the new year by making a list of personal resolutions for the year ahead. Common self-promises are often to lose weight, work harder (or work less for some), and spend more time with friends and family.   
But for the adventurist in all of us, perhaps New Year's "Travel" Resolutions are more important. Here are five suggestions for your New Years Travel Resolutions.  
1.
Visit a country that you have never been to before
– I try to achieve this every year, and in 2009 I plan to visit Germany for the first time.
2.
Be a Tourist in your own town
– It's easy to get into a routine at home, and forget that the town you live in has many sights to explore.
3.
Plan a weekend away
– Feeling stressed and don't have time for a vacation? Then be sure to book some accommodations and plan a weekend away somewhere nearby. 
4.
Experience something new
– During your next trip, do something you've never done before. For examble, write a list of six activities on a pi.jpgece of paper that you have never done before. Roll a dice, and whatever number you get, go do it! I did this recently and found myself watching a ballet 
performance, which I actually quite enjoyed. 
5.
Re-live old memories
– Take a few moments to write or call an old friend you met while travelling. It will allow you to reminisce about old travel experiences, and it may inspi.jpgre some new ones.