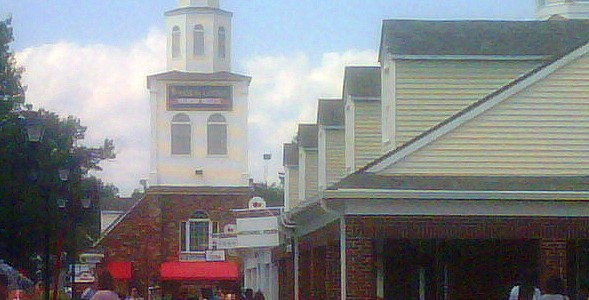 Ugh. By the time I got to work this morning I was drenched in sweat and had sworn off the grimy torture chamber that is the NYC subway system for the umpteenth time. Summer in the city can be downright oppressive during 90-degree days like these.
Though weekends here are (relatively) quiet during the beach season, sometimes it's necessary to escape for a few days, or even for the afternoon. Here are some of my favorite day trips:
Southampton Wineries. I took a bus wine tour to the North Fork of Long Island last year with three friends, and we had a fabulous time. We visited Baiting Hollow Farm, Duckwalk Vineyards and Martha Clara, all of which had their own unique approaches to wine making and varying degrees of acquiescence to our requests for larger pours. The first winery is about an hour and a half drive from midtown Manhattan.
To find awesome flights to New York go here.
Atlantic City. No point in traveling to the southern end of the Jersey Shore unless you plan on staying overnight, when all the magic happens (so to speak). Though you can stroll the boardwalk and soak up some rays on the semi-clean beaches during the day, you're better off parking it at a casino in the evening and practicing the art of discretion as Wall Street show-offs dump their life savings on the craps tables. Then hit up club Mur.Mur at the Borgata. Take the ACES train from Penn Station and arrive in under three hours.
Philadelphia. If I didn't have relatives there, I'd probably have overlooked the City of Brotherly Love as a weekend destination. But the downtown area and even the surrounding suburbs are packed with upscale eateries, art galleries and historic landmarks. Freak yourself out at the Mütter Museum of medical oddities and make a reservation at Greek restaurant Estia. Get there in an hour and a half by train from Penn Station.
Woodbury Commons. I like to shop, but I prefer to do it alone and when I have something specific I'm looking for. So when my girlfriends planned an all-day trip to this outlet mecca in Central Valley, NY, I made a silent protest. Attitude check self-authorized, the sprawling shopping village was, in fact, everything it was cracked up to be.  Theory, Saks and La Perla, oh my! We missed our connection due to an enrapturing conversation about orange juice pulp, but technically it should take you about an hour and a half to get there by train.
Fire Island. This adorable oasis (a quarter mile wide at most) south of Long Island, is essentially accessible only by ferry, the obvious draw being its clean, uncrowded sandy beaches. The less obvious draws are its bike trails and spunky bar scene. Bed and Breakfasts are expensive and book super far in advance, so the island best reserved for long day trips. You'll need to take a train and taxi to the ferry, but you'll be on the beach in about two hours.

for the best flight deals to New York, Philadelphia and all over the USA!