Fact file: The 2006 World Cup in Germany was the most extensively viewed event in television history. The FIFA World Cup™ is the biggest single-code sporting event in terms of television audience – even bigger than the Olympi.jpgc Games.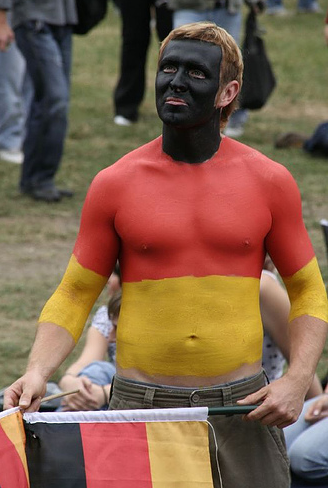 It is not surprising that the concentrate of one sport, at one time, makes the televised stats of the World Cup a wider watched event than the Olympi.jpgcs. And when you think about the fervor and passion that our own continent invests in the sport – you can understand. Then think about the football culture in the UK, America's investment in the sport over the last years, and how South America and the rest of Europe view the sport – let alone the Far East. So it must come as somewhat of a shock to the people in Hong Kong to hear that three broadcasters are currently in a dispute of World Cup TV rights – which could mean that fans are without free coverage for the month-long contest altogether.
That could be seriously bad news if you are a big fan, and even if you are not. No matter how far removed you are from the sport, you'd be hard pressed to avoid a good game, or a final. So aside from the obvious gains we have, we can be extra chuffed that major games are being played in each of the provinces. Whether you hang out in – or just outside – the stadium, or watch it somewhere on television, the atmosphere will be palpable. And, unlike the Hong Kong lot, we can respect and enjoy MTNs sponsorship and commitment and their assurance to their subscribers – and those who are not in a position to attend the matches live – that all World Cup action will be available to them on their cellphones through the MTN Loaded portal. So warm your SMSing fingers up – you might need them.
Just another good reason to be in South Africa now.
Muzi Mohale